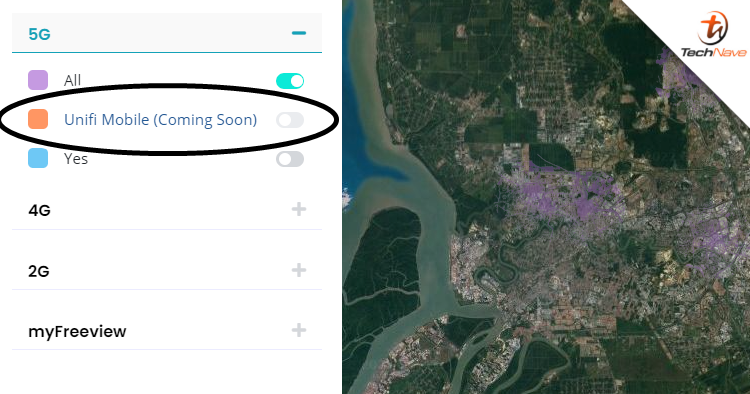 Besides YES 5G, Telekom Malaysia (TM) already joined Digital Nasional Bhd's (DNB) 5G single wholesale network a long time ago. Despite that, there were no signs of any 5G package plans yet until today. Although nothing is official yet, a trip to the JENDELA map would say otherwise.
If you visit the Satelite Map as seen on the website, you can see 'Unifi Mobile' officially listed there alongside 'All' and 'Yes'. You can't tick 'Unifi Mobile' just yet but at least it's a sign that the company is finally going to launch something soon. No date on when it is coming, though.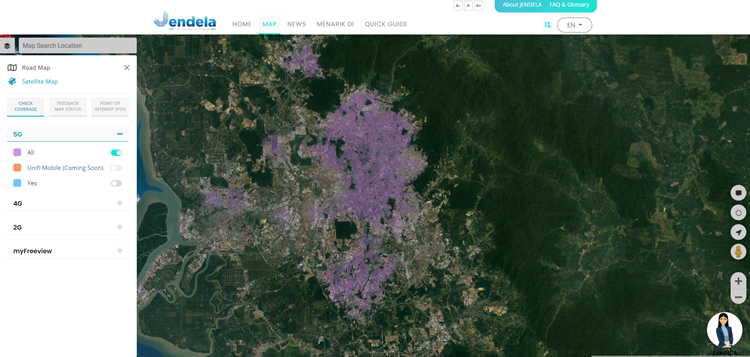 Previously, there was some news of unifi launching 5G services in February 2022 but the company backtracked it afterwards. The 5G first appeared on several package plans but got removed, with the reason being that the team was "working extensively on its internal 5G service testing". Ever since then, TM got quiet on its progress until now.
In case you missed it - our Malaysia Communications and Multimedia Commission (MCMC) Minister Tan Sri Annuar Musa confirmed that six telcos have signed on to take a part of DNB's stake just last Friday. The official announcement would take 7-8 days so until then, we just have to wait and see. Stay tuned for more trending tech news at TechNave.com.