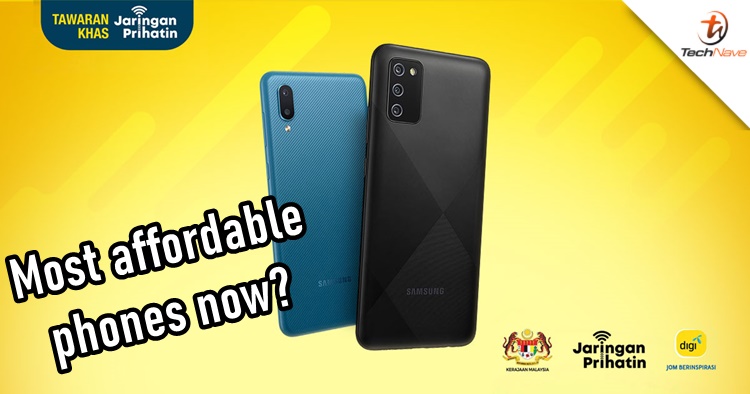 In Malaysia, most consumers want to get the best out of the products that they have purchased. This is true even for tech gadget enthusiasts, especially with the current global situation. Digital devices are so important now, as they help us stay connected. But what if someone just wants something affordable, reliable, and easy to use?
This is where the Samsung Galaxy A02 and Galaxy A02s come in with the special Digi Prihatin 35 Prepaid Bundle subscription, which offers a rebate of RM300 where subscribers can bring home the latter at only RM95, whereas the former can be theirs absolutely free of charge. If that sounds like something you'd be interested in, read on below to find out more about the features of the two phones and the Digi plan.
Large displays
For starters, both the Samsung Galaxy A02 and Galaxy A02s have a large display size of 6.5-inches. The Infinity-V display houses the same 5MP front camera under the notch on top and provides HD+ (720 x 1600 pixels) resolution so you can enjoy it with any media content.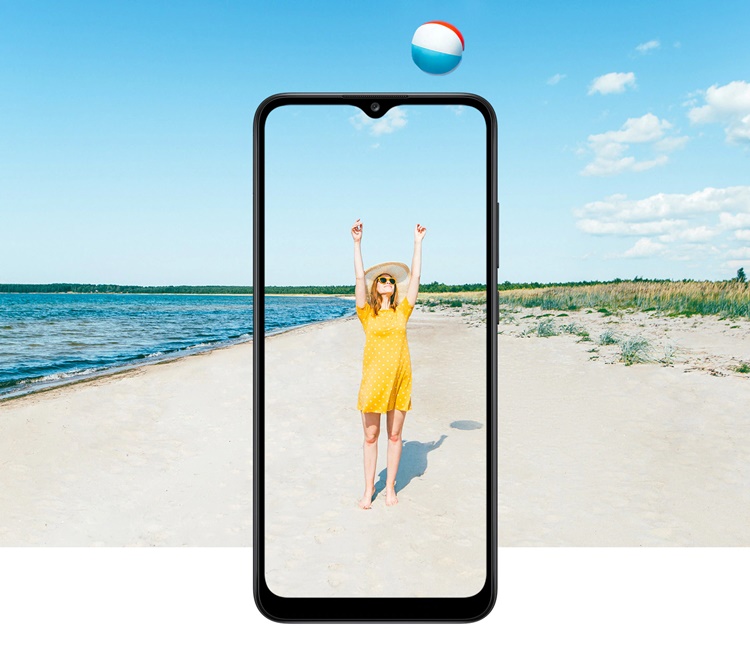 Do you know what else is big? The battery pack! But why am I mentioning this? Well, it's because the 5000mAh battery onboard (for both) can last almost an entire day. You'll get to enjoy all the online activity you want, including social media, media entertainment or casual mobile gaming on the Samsung Galaxy A02 and Galaxy A02s' display.
Simple chipsets
In terms of performance, both the Samsung Galaxy A02 and Galaxy A02s feature a MediaTek MT6739W and Qualcomm Snapdragon 450 chipset, respectively. As they are budget-friendly phones, don't expect them to deliver amazing performances and the capability to run graphics intense mobile games. However, they are enough for your daily needs.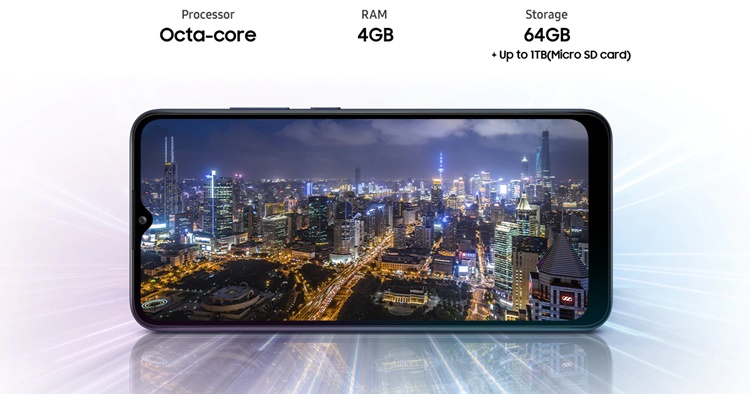 By the way, the two devices come with different memory configurations. The Galaxy A02 sports a 3GB RAM + 32GB ROM configuration, with an expandable memory of up to 1TB via a microSD card. On the other hand, the Galaxy A02s provides a slight upgrade at 4GB RAM + 64GB ROM. The storage can also be expanded by 1TB via the microSD slot.
Digi Prihatin 35 Prepaid Bundle
Finally, let's talk about that promotion we mentioned earlier. With the ongoing MCO (until 14 June 2021), Samsung Malaysia is working with Digi to offer the Samsung Galaxy A02 and Galaxy A02s through this special subscription plan. All you have to do is pay an upfront fee of RM100 to get the Galaxy A02 for free. You can also top-up RM95 and get the Galaxy A02s.
This prepaid plan has a monthly payment of RM35 without any contract commitment. With it, you can enjoy 30GB of Internet data per month, unlimited calls, and 2GB of extra data daily for one hour for up to a year.
For your information, the Samsung Galaxy A02 and Galaxy A02s + Digi Prihatin 35 Prepaid Bundle subscription plan will end on 31 July 2021. So if this is the kind of smartphone and prepaid plan you've been looking for, you ought to sign up for it now! For more information, you may visit the official links below:
That's it, folks. Stay safe, stay healthy and stay tuned for more local trending tech gadget deals at TechNave.com.