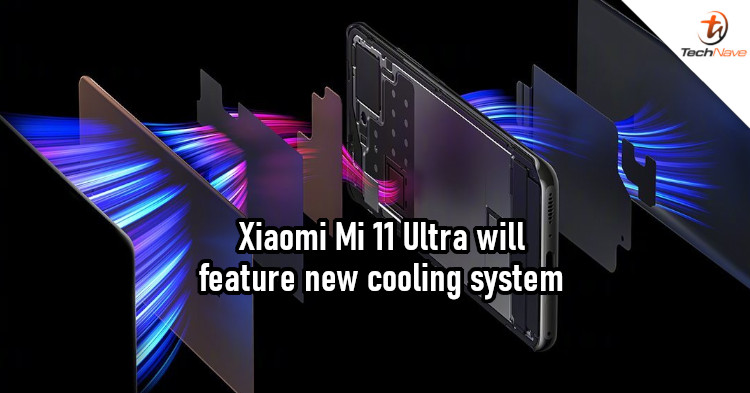 Teasers of the Xiaomi Mi 11 Ultra continue to pop up daily, in the lead up to the big launch. The device is expected to launch tomorrow with major features, including a possible 150MP or 200MP camera and a new type of battery. It's also expected to feature a new cooling system.
It has been confirmed that the Mi 11 Ultra will feature a "full-phase change" cooling system. According to Lei Jun (Xiaomi CEO), it uses a new type of material liquify upon absorbing heat, thereby improving thermal conductivity by 100%. With the help of vapour chamber soaking plates, the liquid can then turn into gas form and disperse even more heat.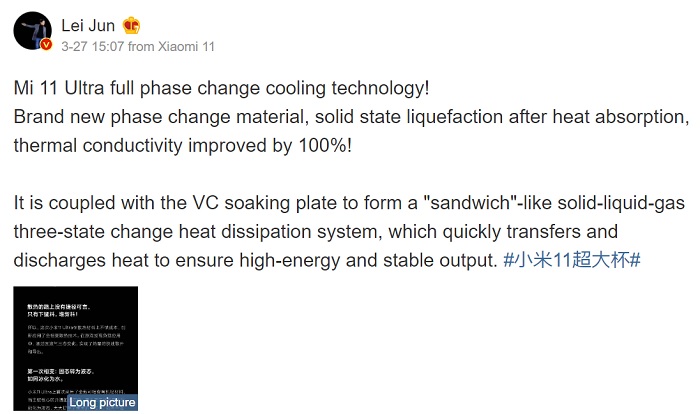 For those who are unaware, the Snapdragon 888 has proven to be a powerful chipset. But it generates a lot more heat than its predecessors, so companies have been coming up with new cooling solutions to mitigate the problem. Lei Jun claims that the new system will help maintain high-energy and a stable output, which probably means it'll prevent CPU/GPU thermal throttling.
Of course, we don't know would be successful with the new cooling system. But the Xiaomi Mi 11 Ultra is launching tomorrow, so we'll find out when the time comes. Having said that, do stay tuned to TechNave to catch the launch news!