YTL Communications assures the public that the YES Altitude 3 phones are safe to use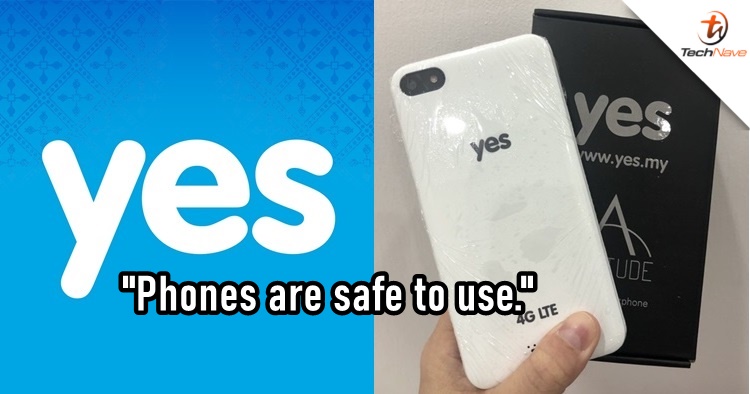 YES Altitude 3 photo credit to maychor from Shopee
By now, most of you should be aware of the burnt phones that happened last week. To refresh your memory, these phones (YES Altitude 3) were provided under the Jaringan Prihatin Program and there were two cases where both models caught fire. YTL Communications also reached out to us to give their statement and assures us the phones are still safe to use.
According to the company, they launched an investigation on the two incidents and brought the phones back to their laboratory for testings. Their reports indicate the phones didn't explode as the displays of the phones were still workable. In the first incident, the issue appears to be confined to the battery and the phone is still fully functional with a new battery.
As for the second incident, it was reported that the phone was received by Encik Mohd Najif bin Ahmad back in August 2020 under the YTL Foundation's Learn From Home initiative. Apparently, the phone was using a third-party rapid charger alongside an old third-party charging cable when the incident took place. The family tend to charge the phone by placing it inside a short pocket hung by the wall, where the wall socket was located high on the wall.
YTL Communications' manufacturing partners - China Mobile and UTime Limited also did an audit of the production and quality control data from the production run of the YES Altitude smartphones. They have confirmed that YES Altitude smartphones are fully in compliance with all pertinent international health and safety certifications, including CE (Conformitè Europëenne), and are safe for use.
Wing K Lee, YTL Communications CEO would like to give assurance to the public that the company's phones are safe. He also put a reminder to only use original chargers supplied with the relevant phones and quality SIRIM certified charging cables that are in good condition. Stay safe and stay tuned for trending tech news at TechNave.com.