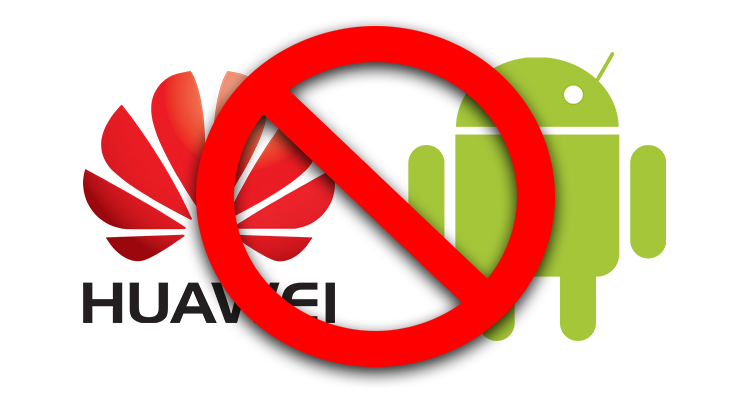 [Update]: Android has just tweeted out a statement mentioning that services like Google Play as well as security from Google Play Protect will keep functioning on all Huawei devices.
[Update]: For those not in the know, Huawei have since responded with a statement of support and we've explored many of the possibilities for the future. In addition, the US have also made a U-Turn, but to stay up to date with all the latest news, feel free to download our new TechNave APP 2.0 for Android and iOS.
Trade wars have always been brutal and the current trade war between the United States and China is potentially about to leave many Huawei users disappointed. Huawei's business with Google has been suspended and among the services affected include the transfer of hardware, software and technical services. TL;DR: Huawei users would potentially lose access to popular Google services such as Gmail and Youtube.
Only services available via open source licensing will be left available for the Chinese manufacturer, which means that Huawei is only restricted to using the Android Open Source Project (AOSP). This means that Huawei would be cut off from important Google apps and services that Android users globally need to ensure that their devices function optimally. Unless Huawei pushes for their own updates via the AOSP, users would not be getting the best updates and services available on their device.
For Huawei users' questions regarding our steps to comply w/ the recent US government actions: We assure you while we are complying with all US gov't requirements, services like Google Play & security from Google Play Protect will keep functioning on your existing Huawei device.

— Android (@Android) May 20, 2019
According to a Google spokesperson, the company is "complying with the order and reviewing the implications" but did not reveal any other information about the decision such as when the Android would stop working on Huawei devices or which devices would be affected. All we know is that the blacklisting of Huawei by the Trump administration will make doing business with the US harder than it already is.
The US has had increasing fears that Huawei's equipment could be used by the Chinese government to spy on American networks. Prior to this, the US had warned its citizens against using Huawei and ZTE devices. The Chinese manufacturer had repeatedly reassured the US that it is not possible for the Chinese government to infiltrate their data via the company's devices. It is known for awhile now that Huawei had been working on their own OS in case something like this would happen. How many of you would stop using your Huawei devices when Android stops working on your Huawei phones? For the latest news on tech and beyond, stay tuned to TechNave.com!