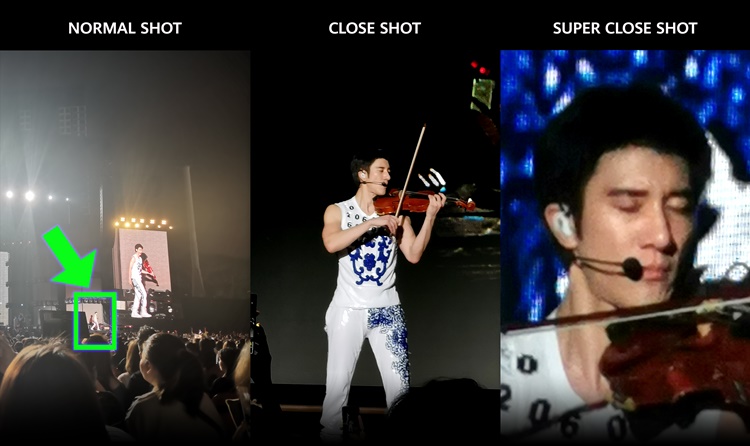 Woah, you can really see him closing his eyes and playing the violin!
So we have been posting some news about the Huawei P30 photo capabilties this week. First, there was a zoom-in photo of a boy band and then there's also a couple of wedding shots of Fasha Sandha and Aidil Aziz together. In this third round, we have gotten some photos of Wang Lee Hom from his recent concert in Stadium Merdeka, Kuala Lumpur.
Just like the previous two posts, you can see some zoom-in and super close-up shots of our local celebrity and they do look quite impressive. Considering that the shot was not taken at the VIP seat, the details of his face and the musical instruments are quite spot on, enough at least to see some kneecaps, while as usual, there is a bit of fuzziness with the super close shot (which we assume uses the digital zoom).
We'd usually expect such quality from a DLSR camera and even then, one with a tripod and telephoto lens probably more expensive than the camera body. To be able to get this level of quality with a handheld smartphone seems to suggest really steady hands or some form of improved stabilization. It has already been confirmed that the P30 series will have a 10x periscope lens after Huawei's CEO shared his own detailed photo of a full moon last month. Below are some more photos that were taken on the P30.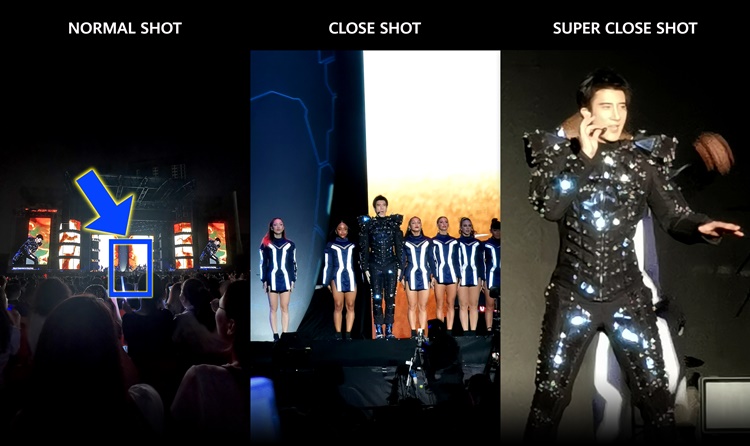 Not so bad from this distance, luckily there was a spotlight on him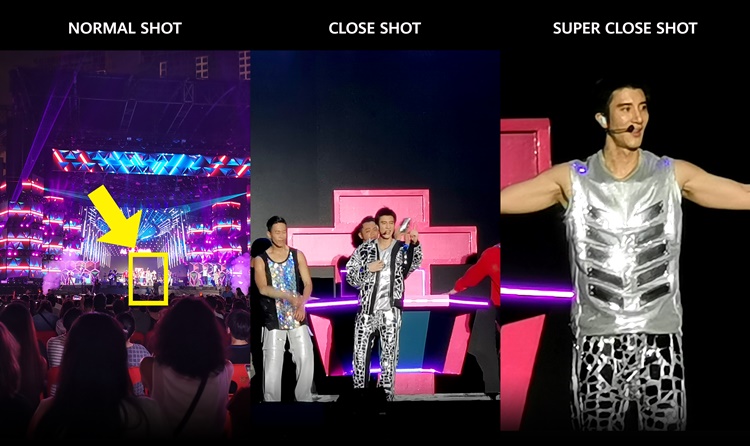 Dayum, son, someone has been working out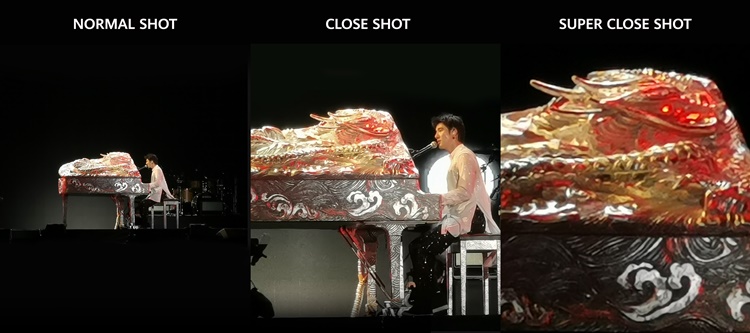 A nice closer look at the piano design, that's a dragon's head, by the way
Honestly, this zoom-in feature of the P30 improves leaps and bounds over the already impressive 5X hybrid zoom on the Mate 20 series. In other news, we also heard that the recently revealed Huawei Backup, which automatically backs up your photos and other files to a built-in 1TB hard disk drive could well be one of the freebies at the upcoming P30 Series launch in Malaysia but we shall see about that.
The P30 series will be unveiled in Paris, France on 26 March 2019. For now, you can check out the timeline for when the Huawei P30 series is coming but we will definitely be there to cover the news so stay tuned for the official launch coverage only at TechNave.com.