iPhone 13 Pro review - Is this flagship worth upgrading?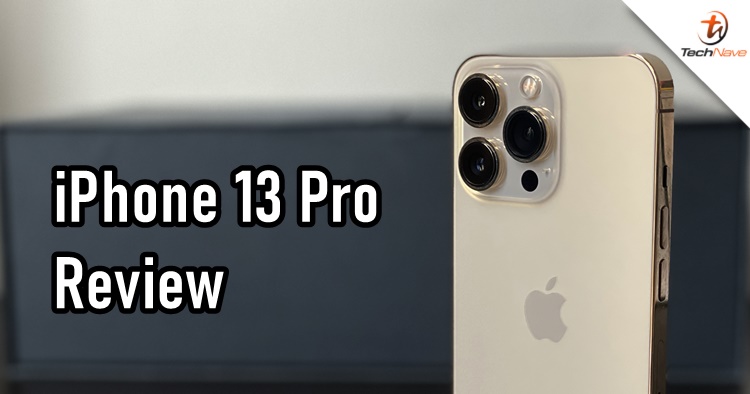 When the Apple iPhone 13 series was announced, the reception towards the new flagship series seemed lukewarm at best. But we were proven wrong when the pre-orders and sales of the iPhone 13 series bloomed in Malaysia. Stocks have been limited, and consumers had to wait for a month or two to get their hands on the latest iPhones.
If you are also an iPhone 12 Pro user like me, you might have asked yourself if you should upgrade to the iPhone 13 Pro. Well...the answer is yes and no. This is the review of the iPhone 13 Pro, so read all about my experience below.
Design - Same old premium look
As most of you should know by now, Apple has a habit of making minimal changes to the iPhone lineup. There's barely any difference between the iPhone 13 Pro and iPhone 12 Pro which many people tend to scoff at but that's not exactly a bad thing either. Its premium look and design has a simplicity that makes it an easily recognisable device. Anyone can quickly point out the brand, even if the person is not a tech enthusiast.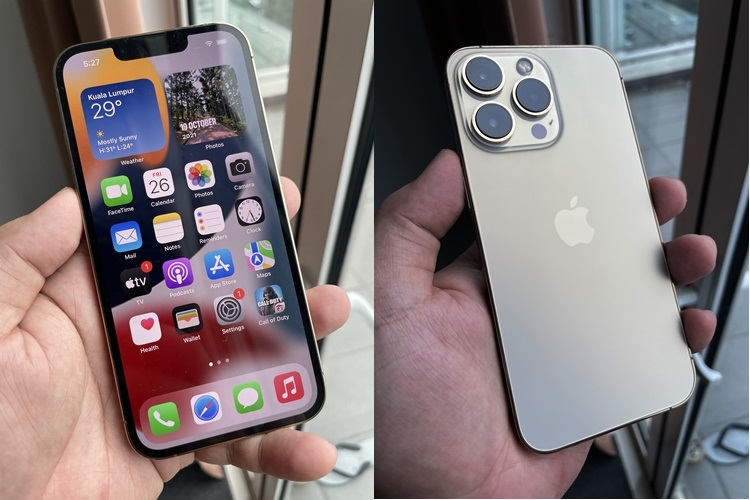 Well...if it's not broken, then don't fix it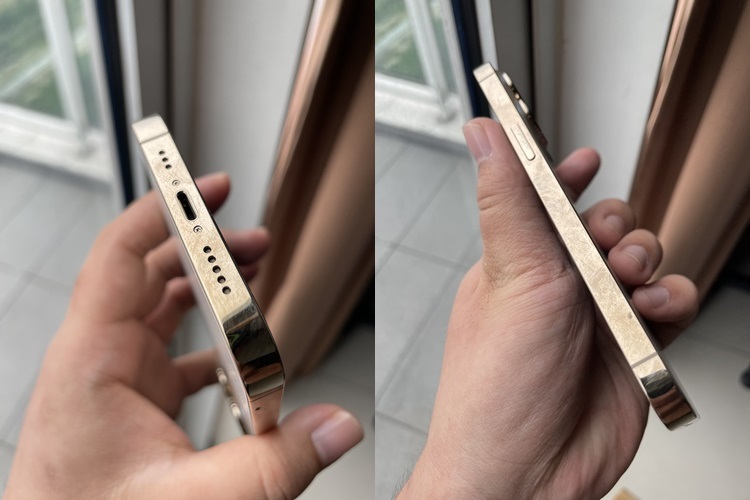 The aluminium frame around the iPhone is prone to fingerprint smudges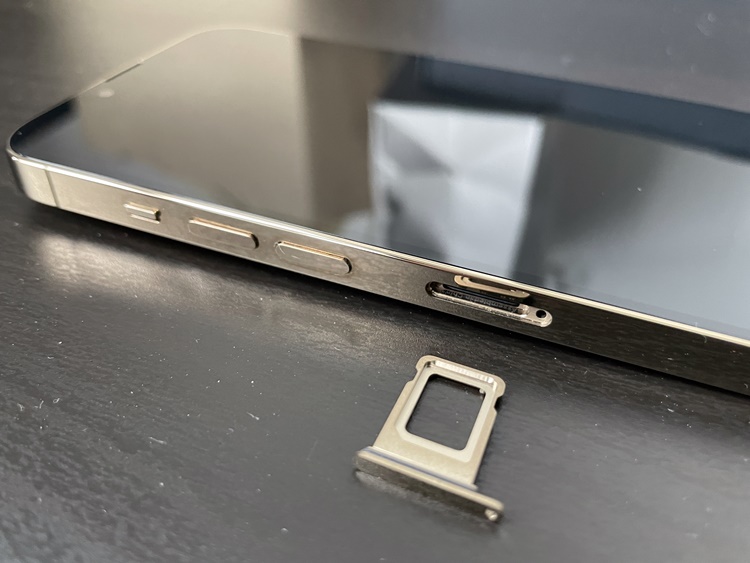 The usual mute button, volume rockers, and a single SIM card tray (supports eSIM too)
Both iPhones may look identical at first glance, but that's not the case. The triple rear camera module on the iPhone 13 Pro has much larger sensors that play a significant role in the camera's performance (we will get to that later). Also, the thematic colour of the iPhone 13 series this year is Sierra Blue. Personally, I prefer last year's Pacific Blue theme, but some of you may like Sierra Blue more.
Tech specs and features - Finally getting the missing flagship features
Here's the official list of the iPhone 13 Pro tech specs:
Apple A15 Bionic chipset

6GB of RAM

128GB, 256GB, 512GB and 1TB of internal storage

6.1-inch Super Retina XDR display

Measures 146.7 x 71.5 x 7.65mm, weighs 203g

Triple rear camera - 12MP (main) + 12MP (ultrawide) + 12MP (telephoto)

Front-facing camera - 12MP

Features Face ID, IP68 water and dust resistance, ProMotion adaptive refresh rates up to 120Hz, Macro Mode, Cinematic Mode, ProRes video recording up to 4K at 30FPS, ProRAW, Sensor‑shift OIS, MagSafe charging

Supports 5G, 4G LTE, Wi‑Fi 6 (802.11ax) with 2x2 MIMO, Bluetooth 5.0, NFC and VoLTE connection

iOS 15

3095mAh battery
To the uninitiated, the iPhone 13 Pro doesn't have big specs numbers like most Android flagships. I explained this before on every iPhone review but for the sake of this review, this is because of the way iOS operates. The iOS is better at optimising apps in the background, therefore using less power. Moreover, the A15 Bionic chipset is based on 5nm technology, so its power efficiency has been greatly improved from its predecessor.
It's also common for Apple to join the party late when it comes to implementing flagship features. For example, the 120Hz refresh rate displays that have been around for over a year now is finally here. The iPhone 13 Pro finally has this type of display, and Apple may have perfected it. Its OLED screen is superfluid and unlike anything I've experienced, it's very evident when you play high frame rate games like Call of Duty Mobile and feels different from gaming on other Android flagships. To save the battery life more, ProMotion was integrated to automatically adjust the refresh rate from 10Hz to 120Hz.
The refresh rate difference between the iPhone 12 Pro (left) and iPhone 13 Pro (right)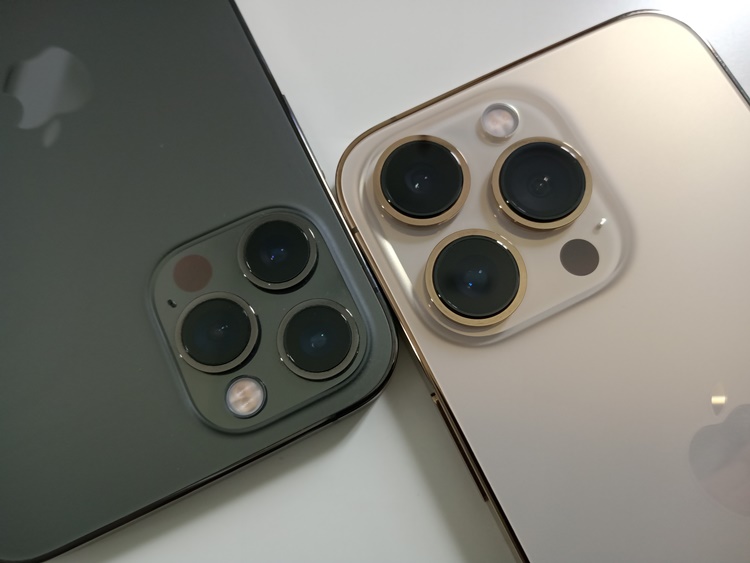 The iPhone 13 Pro camera sensors are much bigger than the predecessor
For the iPhone 13 Pro (and iPhone 13 Pro Max), Apple placed a lot of emphasis on new camera features. The Macro Mode finally made its iPhone debut, despite it being an old feature on Android phones. Having said that, Apple's Macro Mode is on another whole new level (more on that later) and it automatically appears when you go extremely close to a subject up to 2cm. I personally prefer having a toggle option for that which thankfully, is a new feature that is coming soon in the next iOS software update.
There's also the new Cinematic Mode, which also appears on the iPhone 13 and iPhone 13 mini. The feature was designed to help all users achieve that seamless cinematic shot by hitting the record button. After that, the software will do all the heavy lifting. It even supports Dolby Vision and post-aperture editing. You can consider the Cinematic Mode similar to Portrait Mode, except it's for videos and not photos.
View this post on Instagram
Cinematic mode demo by our boi Joshua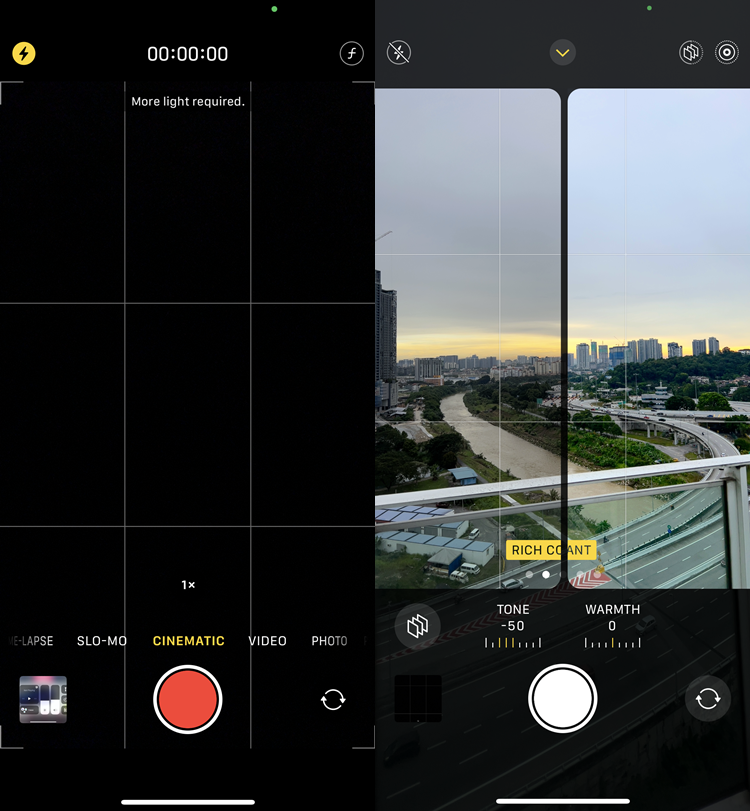 Cinematic mode (left) and Photographic Styles filter (right)
Besides that, you can choose Photographic Styles as the preferred Tone and Warmth settings for your photos. To be honest, I don't really see the point of adding this because you can still set the colour tone after taking the photos. But I guess it does help if you want to preset it in advance. Finally, ProRes gives the option of recording super high-quality videos of up to 4K at 60FPS, which can take up 6GB (and above) of storage from a minute of recording.
Performance - Minimal differences?
As per the subheader, there's a reason why I wrote: "minimal differences?". The iPhone 12 Pro itself is already a powerful device with top-tier performance. With the A15 Bionic chipset, the iPhone 13 Pro is more powerful than before, but it's hard to tell how much between the two. Nonetheless, ProMotion did somewhat help to elevate the experience.
Asphalt 9 didn't even have a graphics setting because it's already at the highest quality by default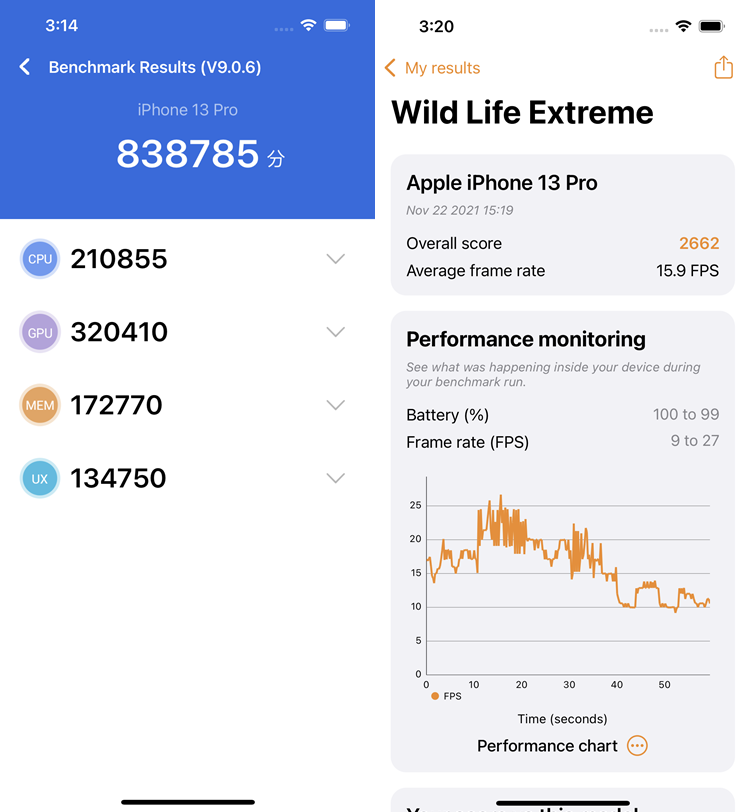 Expected scores on the AnTuTu (left) and 3DMark (right)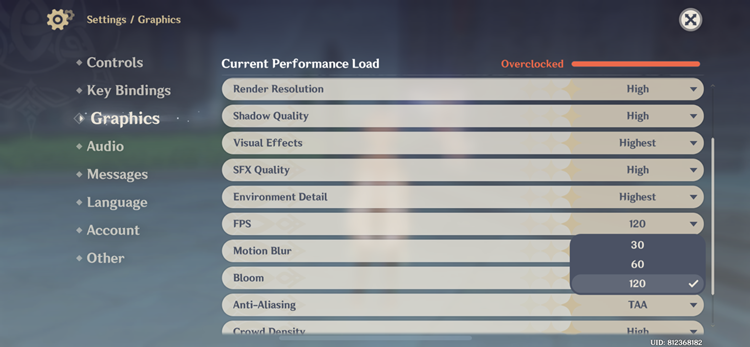 You can max out everything on Genshin Impact, but expect the battery drain to be faster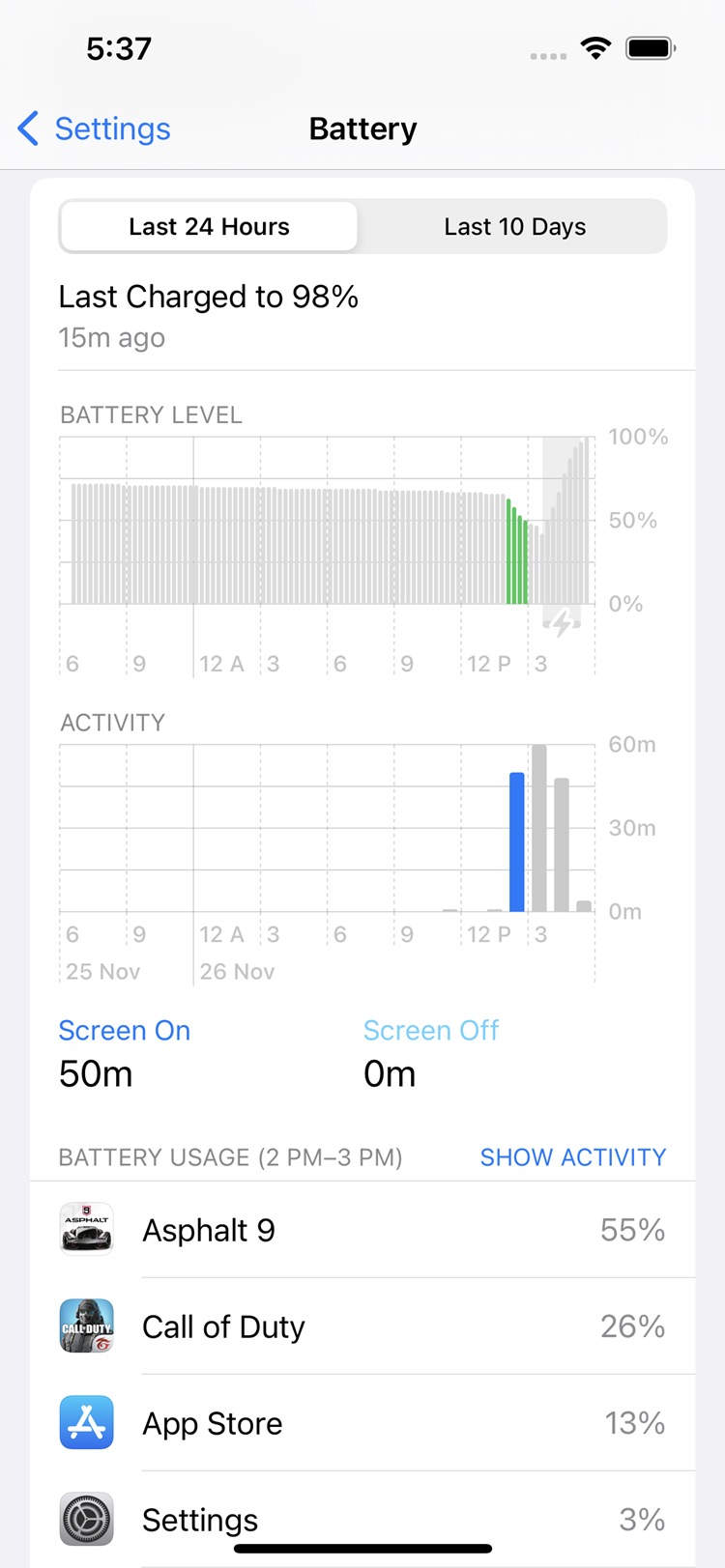 Intense mobile gaming will drain the battery (as usual) but otherwise, the iPhone 13 Pro can last a day easily from doing your everyday social tasks
Earlier, I also mentioned that the 120Hz refresh rate screen may be the best one I've seen. So far, I have played plenty of Call of Duty Mobile matches on several flagships (iPhone included). But with this phone, the graphics are SO SMOOTH. Heck, you can max out all the graphical settings for any mobile game with this phone. Even Genshin Impact can finally utilise the iPhone 13 Pro's refresh rate at 120Hz. Of course, it would deplete the battery faster with longer hours of gaming.
Speaking of battery, you may be baffled by the mAh figure on the iPhone 13 Pro. But surprisingly, the battery can last longer than expected. You have to take my word for it but once, I went to a park for a photography session, and the phone managed to last for three hours without going below 75%! Usually, a flagship would need a lot of processing power to produce high-quality photos (which drains the battery quickly). But the iPhone 13 Pro took it like a champ.
And speaking of photography, the iPhone 13 Pro's camera performance is just as good as you would expect. The aperture on the 12MP sensors is larger this time, allowing for a higher light intake. Unfortunately, it's not easy to tell if there was any significant improvement compared to the predecessor. Still, the Macro Mode made a lot of difference. You can check out our photo samples below (and more Macro Mode photos here) to judge them yourself.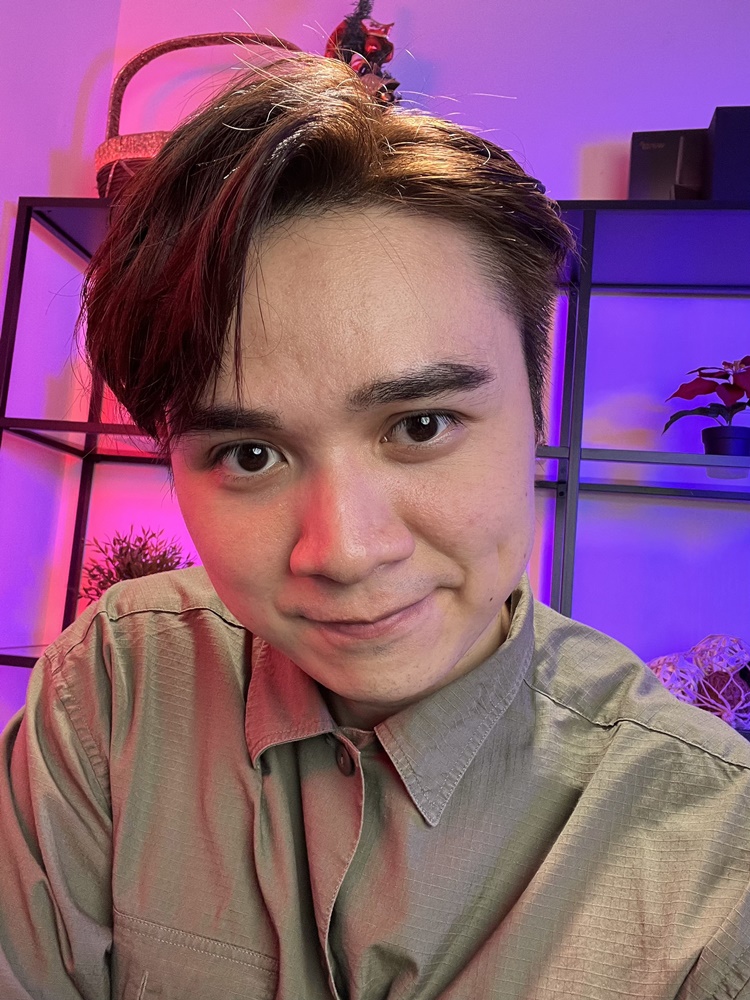 Colour contrast is A+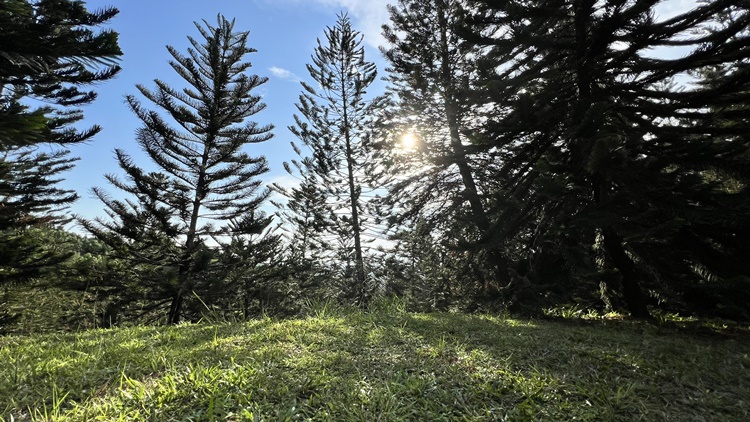 Ultrawide shot, the dynamic range looks good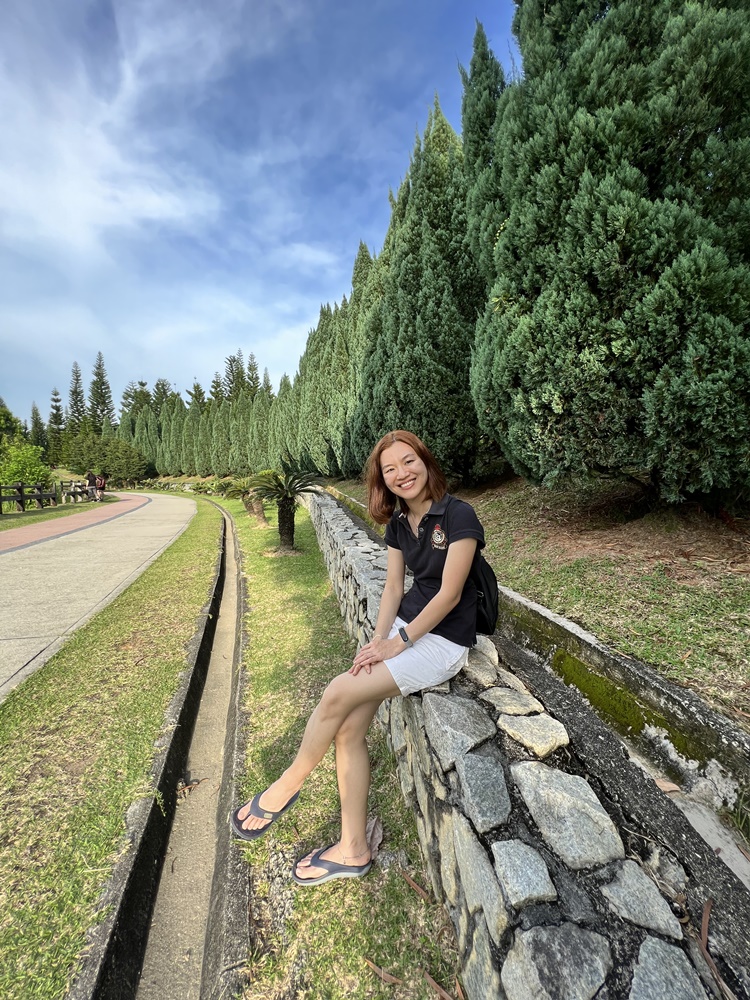 Main camera shot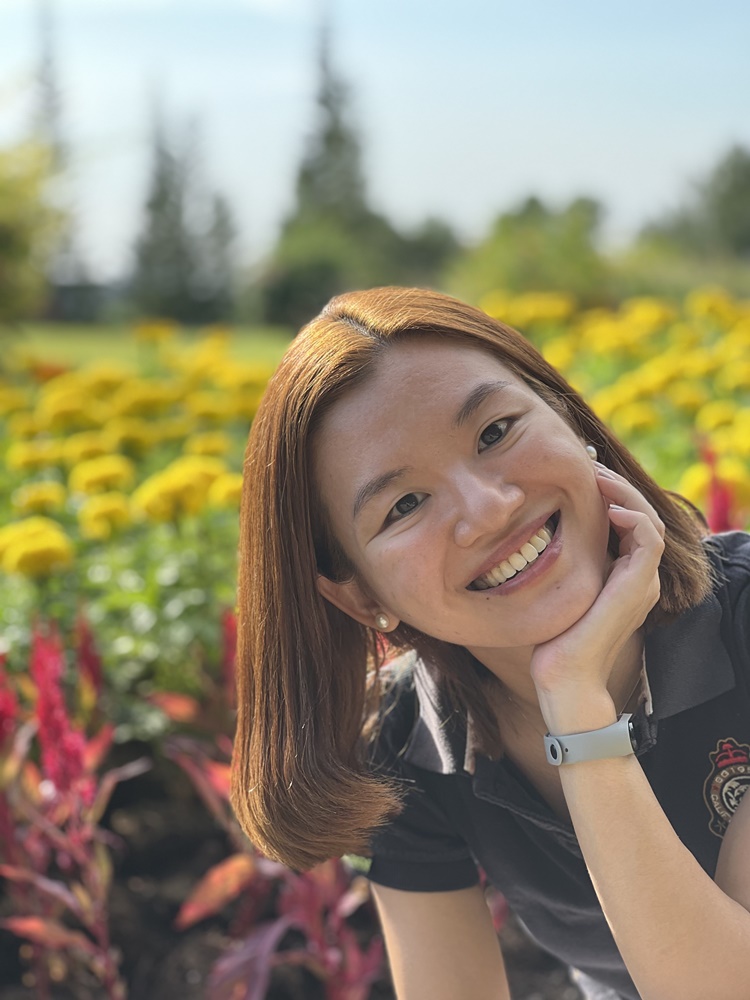 Portrait mode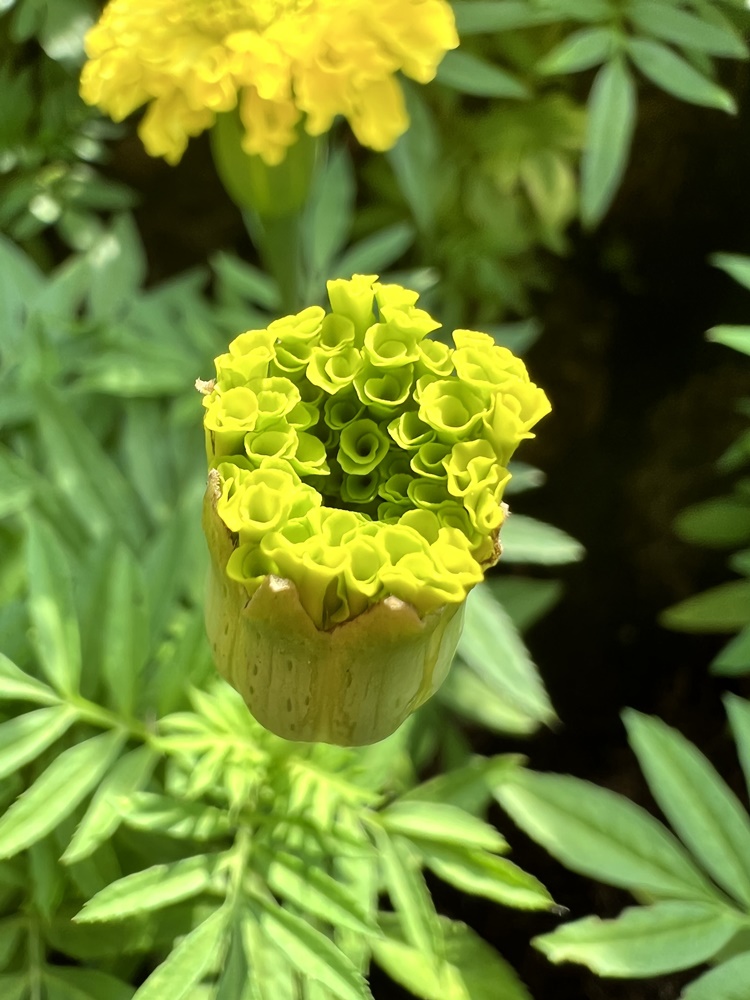 Macro mode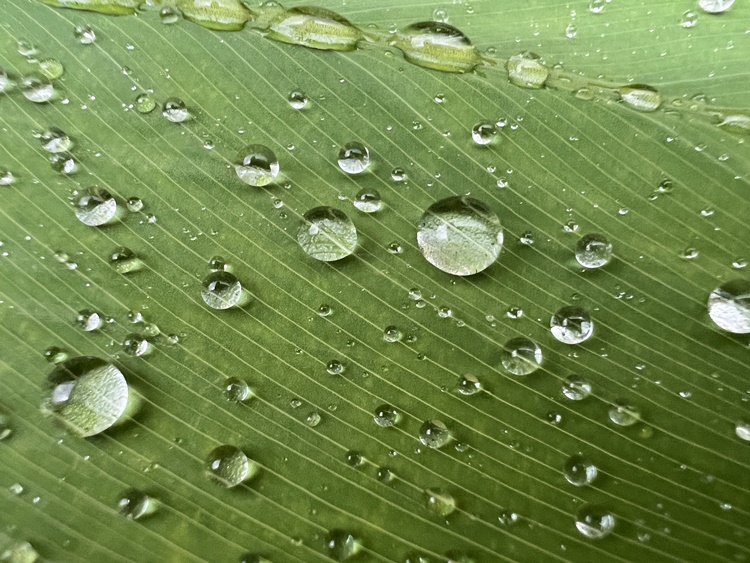 Macro mode no.2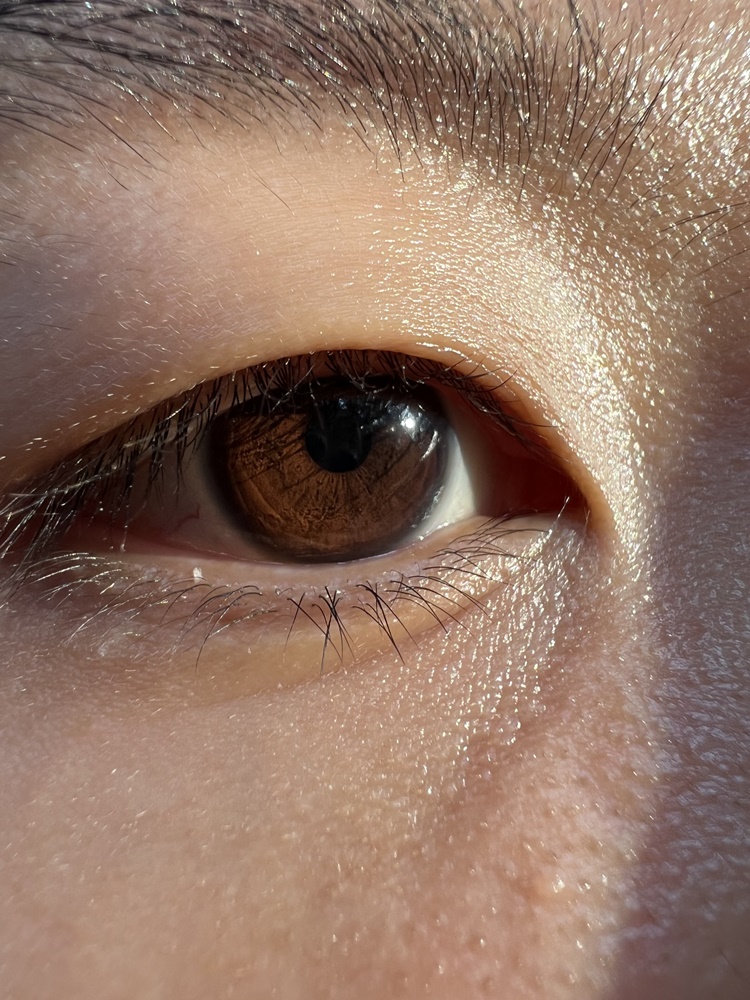 Macro mode no.3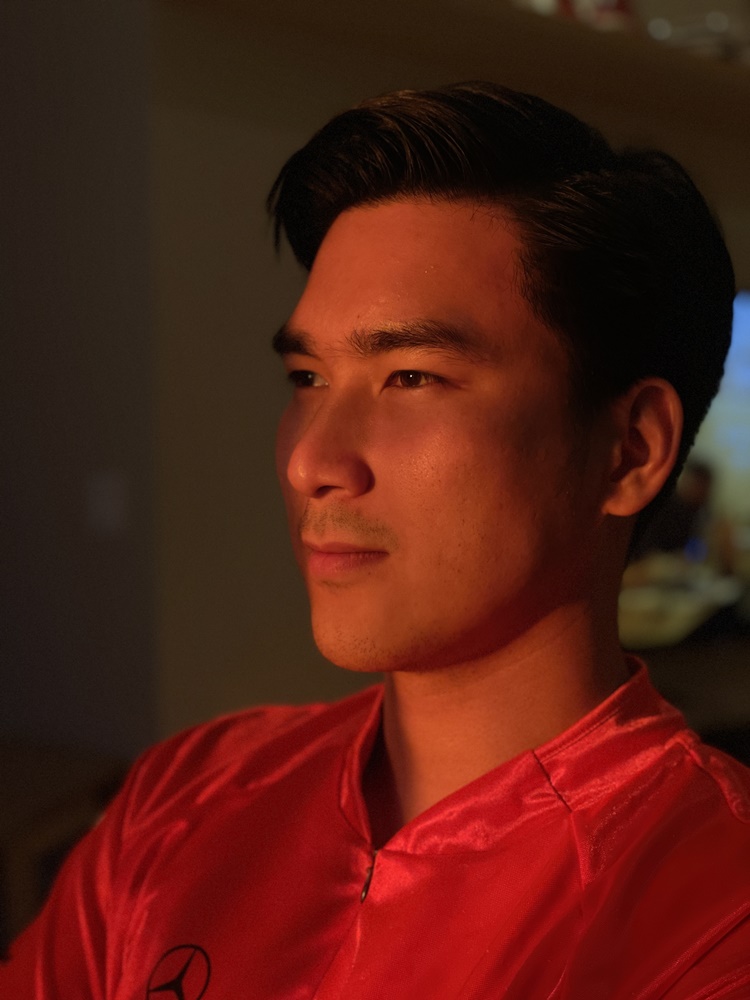 This pic is supposed to look darker than it should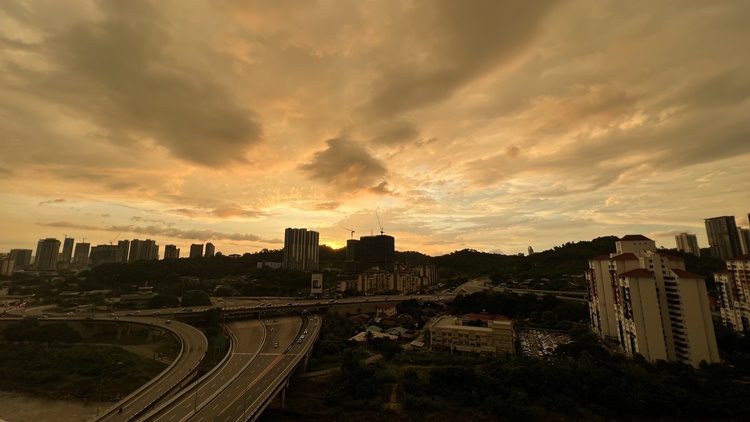 Ultrawide shot of the sunset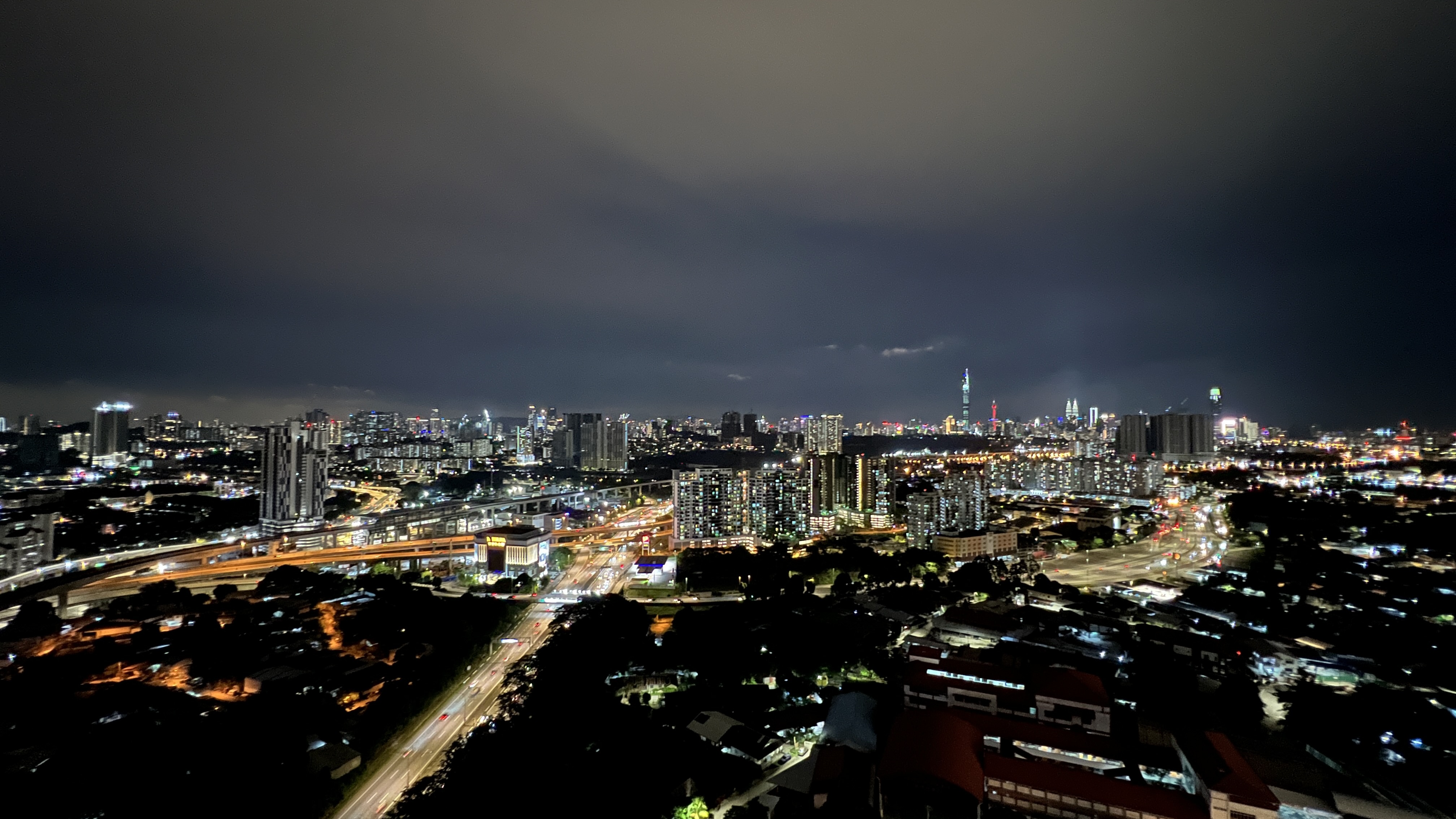 Night mode shot, it's very similar to the iPhone 12 Pro as well but with a tiny bit more light
Conclusion - It's still the best iPhone yet (but I'm still keeping my 12 Pro)
So, to answer the first question, should an iPhone 12 Pro user upgrade to the iPhone 13 Pro or just wait for the next generation? Personally, I think I'm happy enough with the predecessor, so I wouldn't recommend upgrading. But make no mistake, the iPhone 13 Pro and Pro Max are Apple's best flagships yet, and I can't think of one bad thing about it.
Of course, the price tag is often the hot topic among tech enthusiasts, especially Malaysians. At a starting price of RM4899, the iPhone 13 Pro (128GB) is more expensive than most Android flagships. If you want the 1TB model, it would cost more at RM7199. But the high-end price tag probably doesn't matter to most Apple users, as proven from the pre-order units being sold out during the pre-order period in Malaysia.
In terms of competition, some Android flagships can challenge the iPhone 13 Pro. If you have a lower budget, consider the Samsung Galaxy S21+ 5G (starts from RM4299) or the Sony Xperia 5 III (RM4599), which has a good camera system. Of course, it really depends if you're into the iOS ecosystem or not, so the choice is yours.
But what do you think of the Apple iPhone 13 Pro? Did we miss out on anything else in the review? Let us know in the comments below, and do stay tuned for more trending tech gadget reviews at TechNave.com.
Apple iPhone 13 Pro Specs & Price >