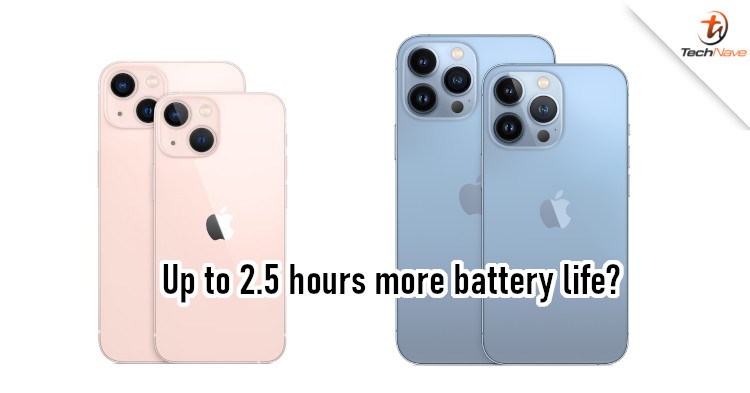 As you may know, Apple announced its iPhone 13 series yesterday. Its highlights included the ProMotion 120Hz display, A15 Bionic chip, and improved battery life. Thanks to PhoneArena, we now have an idea of how much the batteries have improved.
According to the source, the iPhone 13 Pro Max is now the longest-lasting iPhone ever. You can allegedly stream videos on it for up to 25 hours, a 2.5-hour improvement over the iPhone 12 Pro Max. And this is with a battery capacity of 4352mAh. The other models also get either 1.5 hours or 2.5 hours of improvement over their counterparts from last year.
If you consider what we know so far, upgrading to the iPhone 13 series could be a good idea. Those who have an iPhone 11 series or older would benefit from a significantly faster chip and longer battery lives. But if you already have an iPhone 13 Pro or Pro Max, then you probably shouldn't bother unless you really want the 120Hz display.
Are you looking to upgrade to the iPhone 13 series or are you eyeing next year's iPhone SE 2022? Let us know in the comments, and stay tuned to TechNave for more updates on the latest iPhone series.
Estimated battery capacities and battery life
iPhone 13 mini - 2406mAh (13 hours)
iPhone 13 - 3095mAh (15 hours)
iPhone 13 Pro - 3095mAh (20 hours)
iPhone 13 Pro Max - 4352mAh (25 hours)