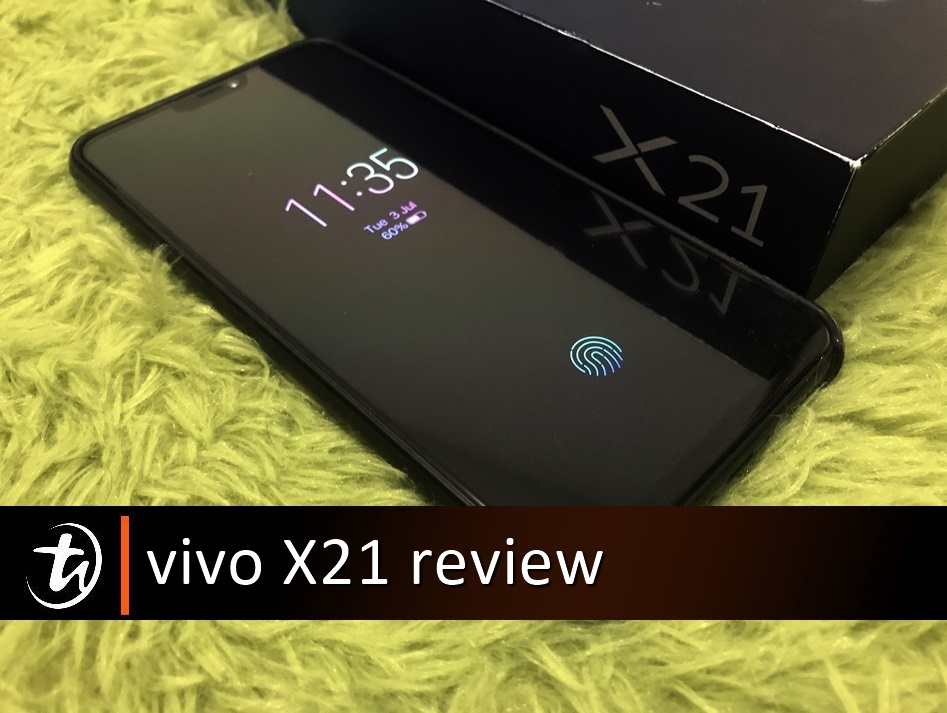 Rewind back to a year ago, vivo first showcased their in-display fingerprint technology and got everyone thinking how it could potentially change the smartphone industry. Now we are finally here with the vivo X21, vivo's first commercial in-display fingerprint sensor enabled smartphone for RM2299. Obviously, that's quite a high price to pay considering some of the mid-range tech-specs it comes with. But after using the phone for quite some time, I think it may be justified for the right user. Read more below to find out why we think so.
Design - Simple and elegant
With the on-going trend of having a notch on top, vivo is still proud of the fact that the 19:9 screen-to-body aspect ratio on the X21 covers up to 90.3% on the front display. Personally, if it wasn't for the notch, the X21 could have been a really beautiful phone combined with the 3D back glass. Nonetheless, it looks and feels like a flagship phone, seeing as how nice the curves from all sides seamlessly connect with the body frame.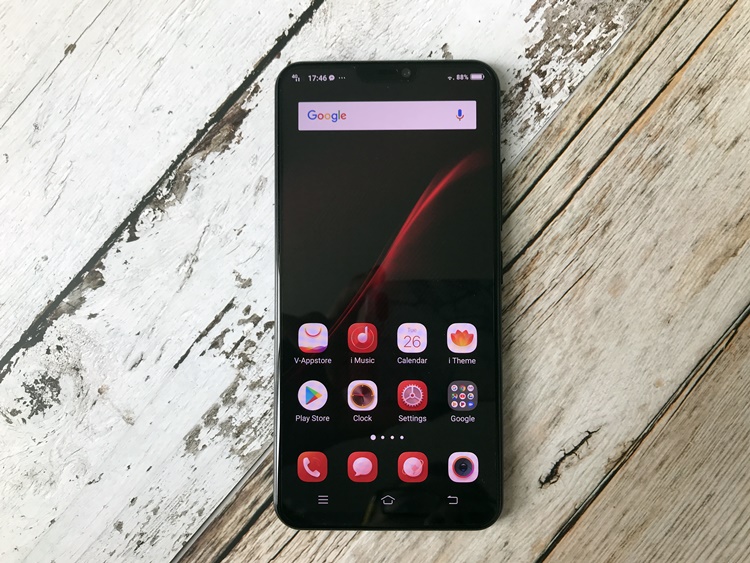 vivo almost made it perfect if it wasn't for the top notch (IMHO)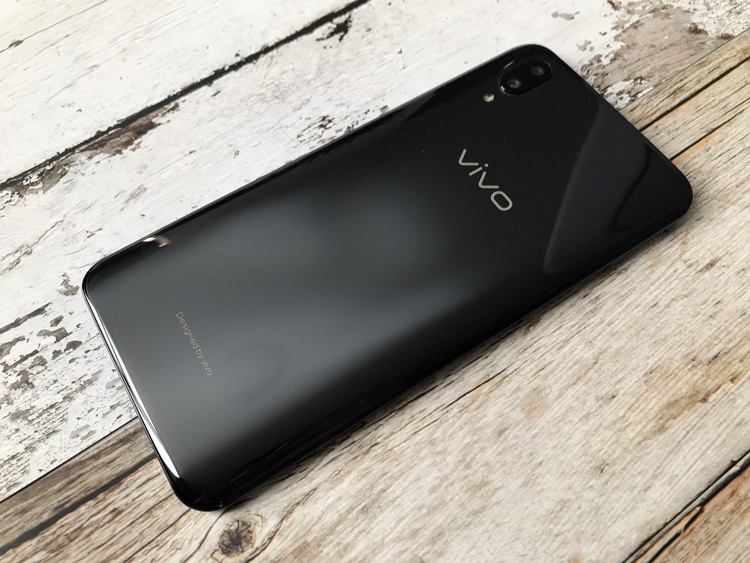 Beautiful glass back body, but quite a fingerprint magnet though
The frame connects to both front and back nicely, only the power and volume button are on the right side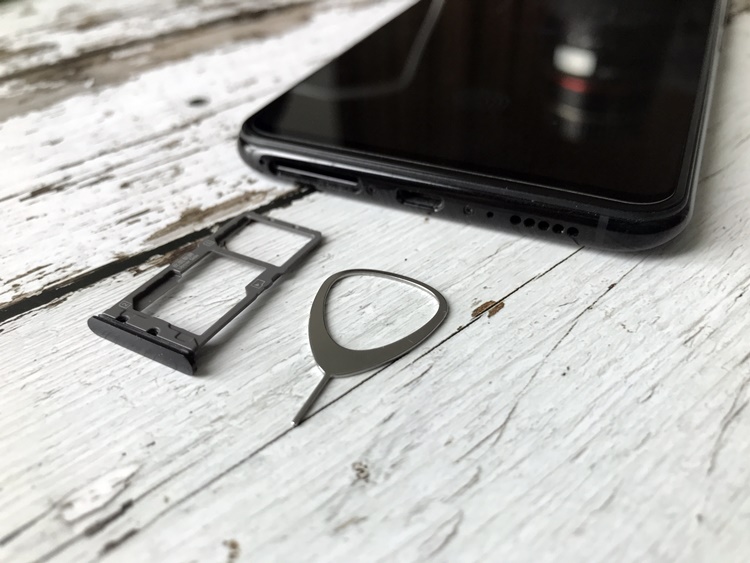 The SIM card tray joins the bottom with the microUSB port 2.0 and speaker grill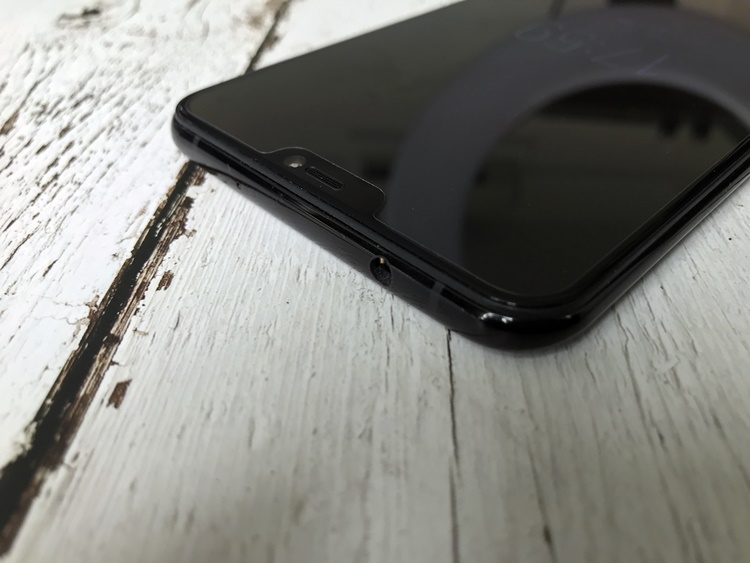 Only the 3.5mm headphone jack port on the top
To add on to that, the X21 is quite an ideal entertainment device. It's using a 6.28-inch Super AMOLED screen panel it's one of the best displays in the market for portraying satisfying colours. With that in mind, the Always On Display does not sip away the battery life at all while the widescreen is really great for video playback, gaming, reading and surfing the internet.
Tech-specs and features - That's a lot of flagship features for a mid-range phone
Here are the specifications of the vivo X21: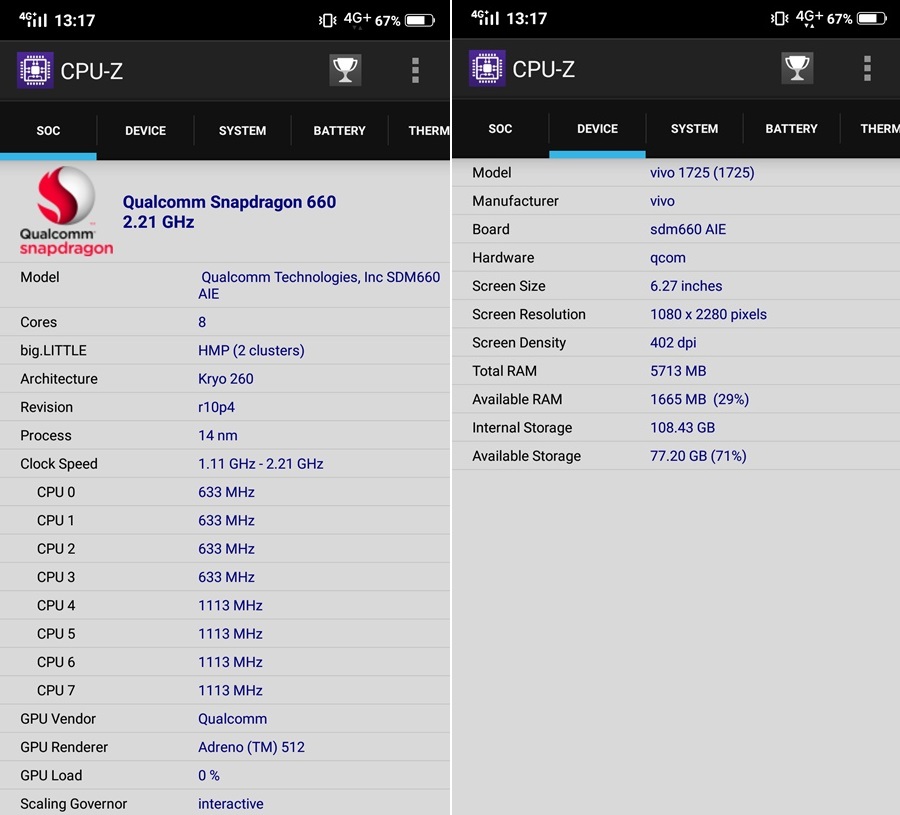 Qualcomm Snapdragon 660 AIE processor
6GB of RAM
128GB internal storage (expandable memory available up to 128GB)
6.28-inch Full HD+ display (19:9 aspect ratio, 1080p)
12MP (Dual Pixel technology, f/1.8) + 5MP (f/2.4) dual rear camera, 12MP (Dual Pixel technology, f/2.0)
Features Face and in-display Fingerprint Unlock, AK4376A HiFi chip, microUSB 2.0 port, AI HDR, AI Face Beauty, Fast Charging technology
Supports 4G LTE, Wi-Fi 802.11 a/b/g/n/ac, Dual-band Wi-Fi ( 2 X 2 MIMO), Bluetooth v5
FunTouch OS 4.0 based on Android 8.1 Oreo
3200mAh battery
Looking at the tech-specs above, most tech-fans have probably rolled their eyes over the Qualcomm Snapdragon 660 AIE processor and microUSB port. It's not that the processor is bad or something, but rather that the RM2299 price tag is too expensive for that and understandably so. However, the rest of the tech-specs and features really make up for it. The 6GB RAM and plenty of storage space and battery power also sweeten the deal.
The in-display fingerprint sensor is easily one of the best things about the phone. This thing actually works and unlocks just fine, with the additional awesome sci-fi-like fingerprint animation which doesn't affect the overall visual experience. Admittedly, the in-display fingerprint sensor does not unlock as fast as most current physical fingerprint scanners, but it can get quite addictive to unlock the phone for no reason just to see the unlocking animation.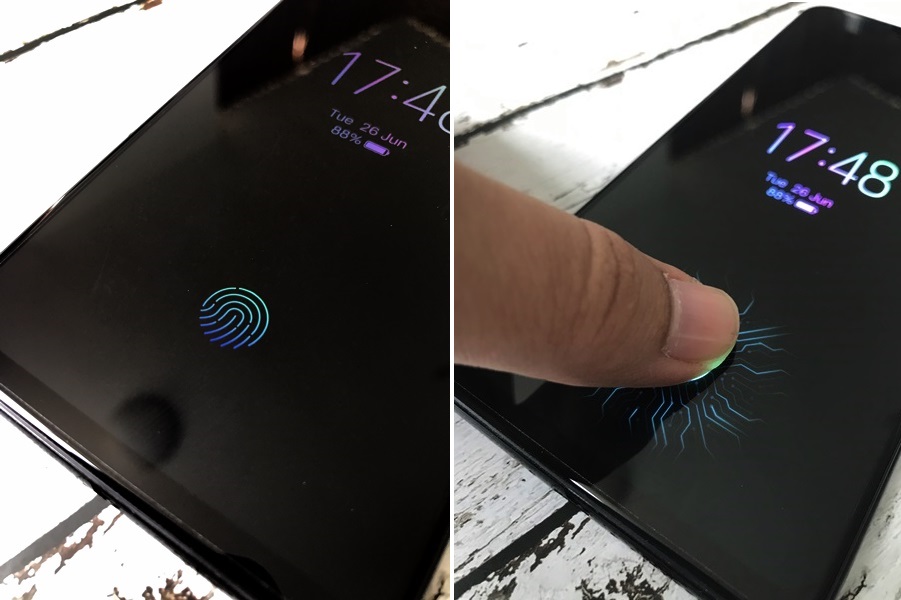 BOOP
Since the in-display fingerprint sensor is always ready on the Always On Display, this also encourages users to keep using it instead of trying out the AI Face Access. Don't get me wrong, there's nothing wrong with the face unlock feature, it can unlock the phone in just 0.1 seconds and even has an infrared light to recognize your face in complete darkness (for real), just that it doesn't work on the Always On Display. So you'll have to make a choice between the two.
vivo Malaysia has also been marketing about the Dual Pixel technology too. During the launch, you might have come across the weird "2 x 12 million pixels using Dual Pixel technology" description on the specs sheet. Keep in mind that it does not mean that the 12MP magically becomes 24MP with the Dual Pixel technology, what this means is that the light is captured by the photodiode and converts it into 24 million photographic units. In other words, this makes low-light photos look brighter than usual thanks to the larger photographic area of each pixel. Obviously, vivo isn't the first one to do this nor will they be the last. But it's a darn good feature to have for enthusiastic photographers.
The AI HDR is also a welcome addition. I mean, sure... almost every smartphone has HDR these days so what's special about that? Well, take it as an upgrade from your normal HDR which not only tries to eliminate the strong backlight, but it's also able to maintain your face brightly instead of being overshadowed. In fact, the X21's AI HDR performs better than most current smartphones. We will let the photo samples do the talking later on.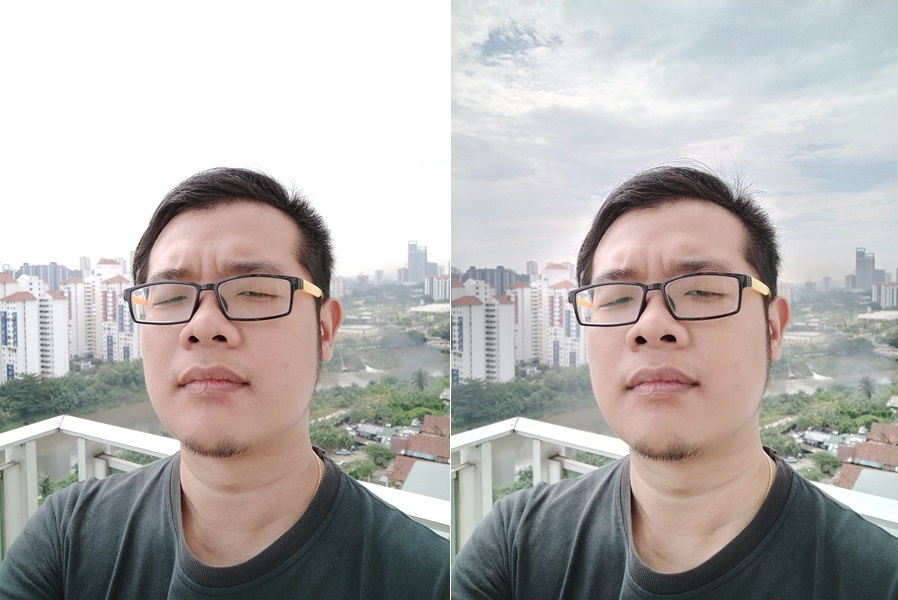 Before and after AI HDR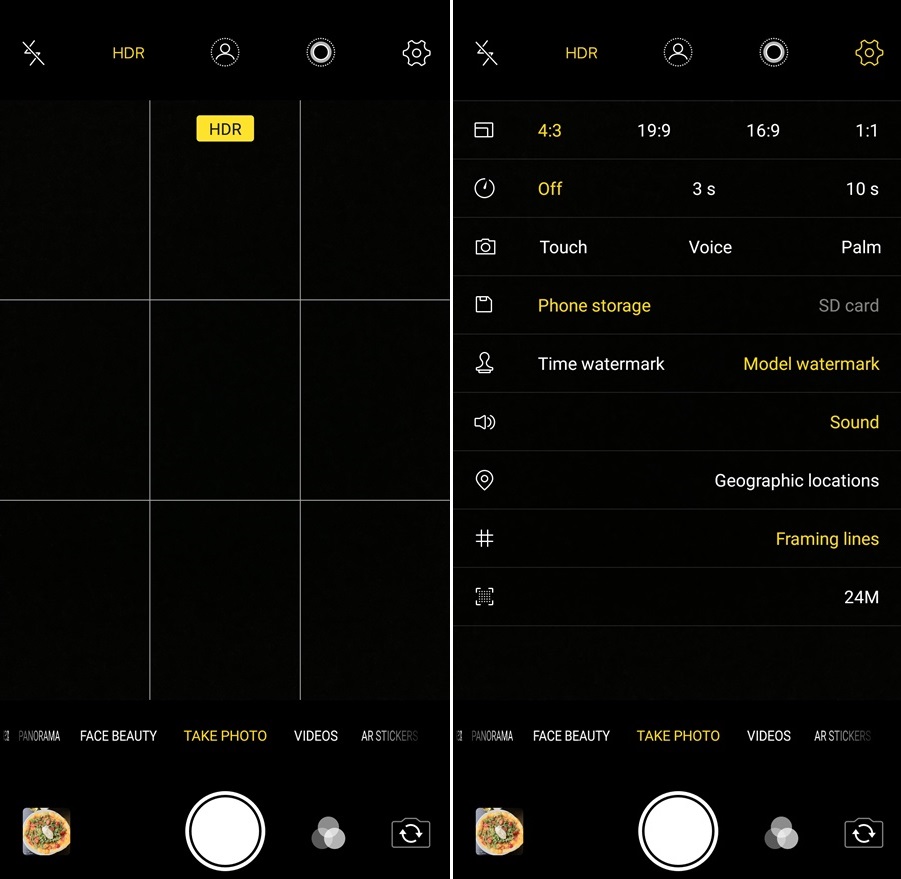 Camera UI, you can see the 24M on the setting, that's the Dual Pixel activation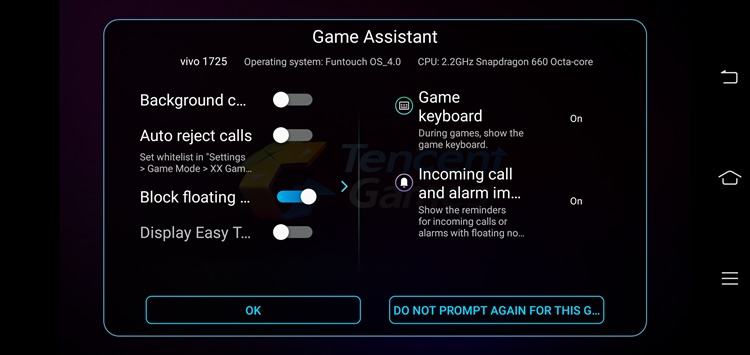 Game Mode that stops incoming calls and messaging when gaming. Nice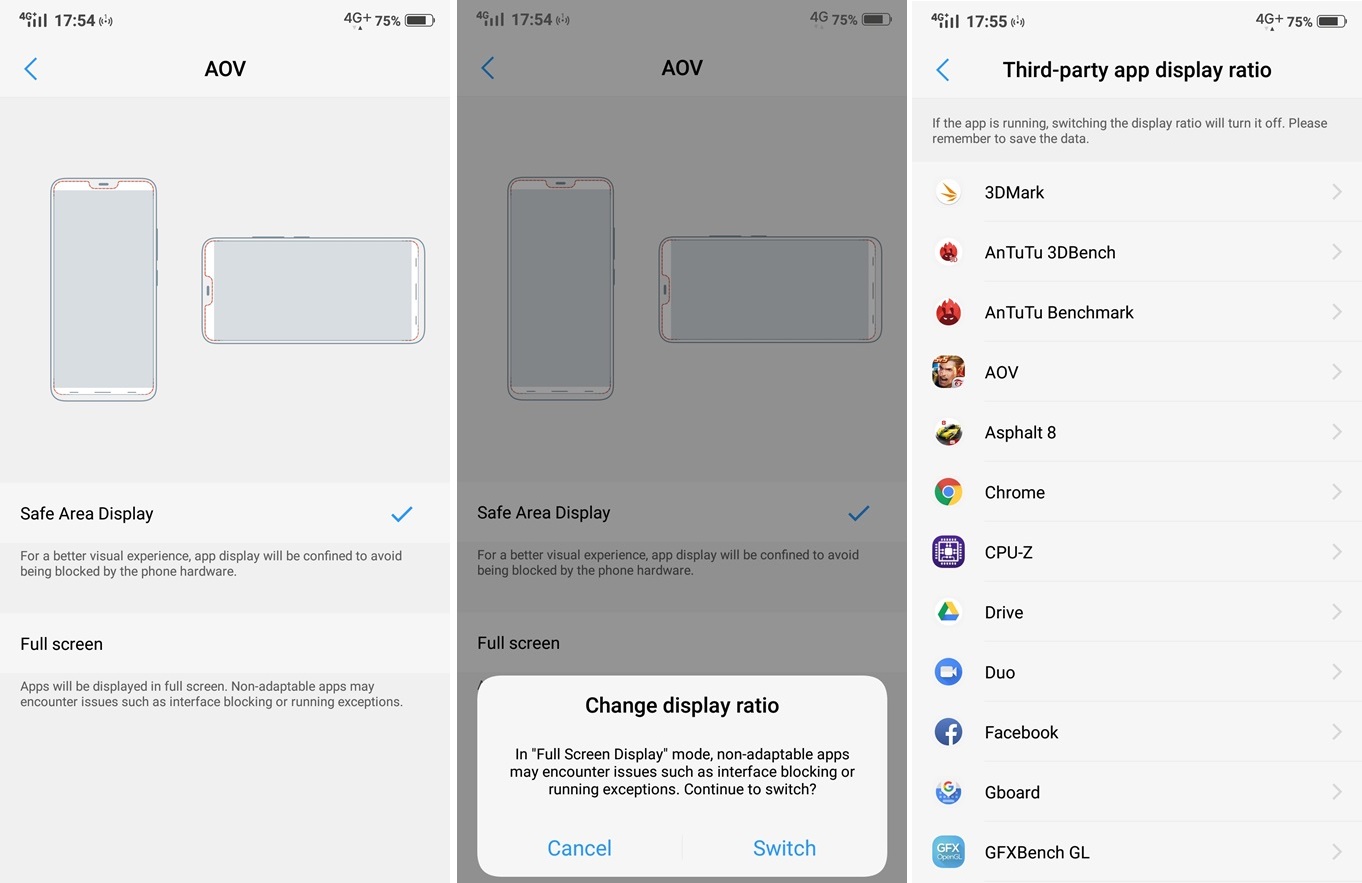 Just in case you're looking for the notch disabler, it's called Third-party app display ratio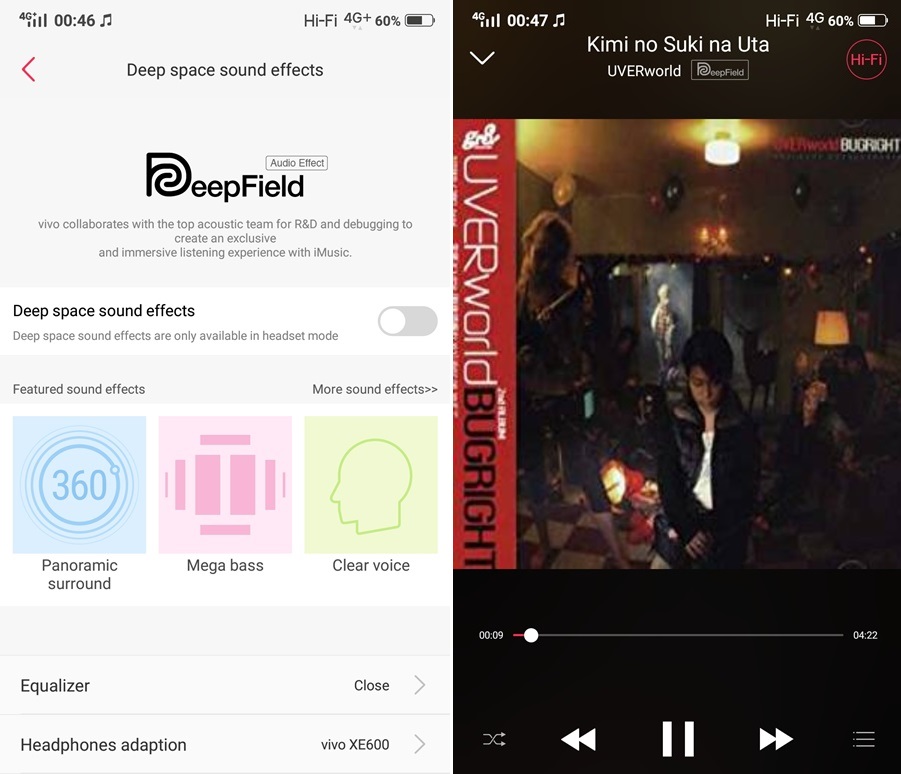 There's DeepField Audio Effect, didn't really use much of that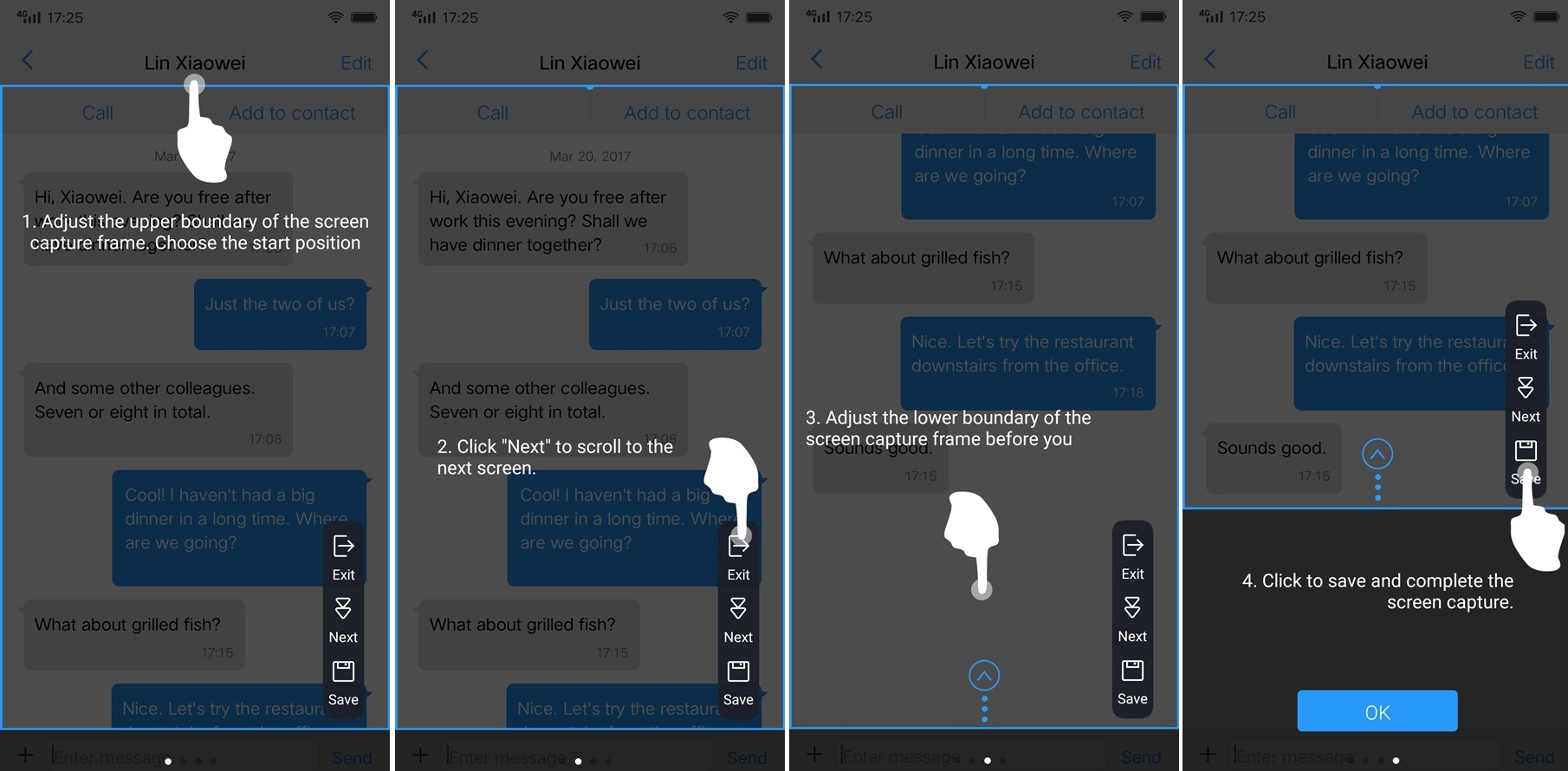 Long screenshot tutorial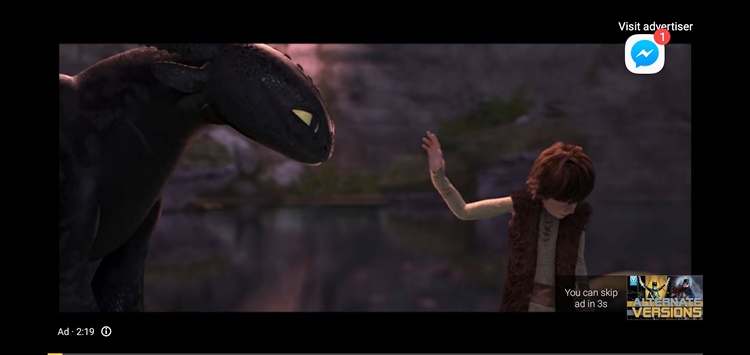 You can enable floating apps too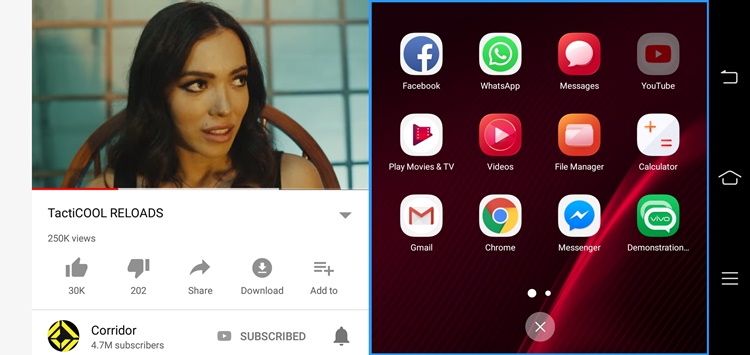 Picture-in-Picture
Performance - A serious camera-centric phone contender
Moving on to the performance section, the X21 does its job fairly well. Since it's using a Snapdragon 660 processor, it recommended to play PUBG Mobile on medium settings only but at least you can play both Arena of Valor and Asphalt 8: Airborne on high settings by default. On top of that, it's able to record "Moments of Valor" in AoV (surprisingly some other Android flagships can't do it for some reason). Other benchmarks are as expected but some like AnTuTu are a bit underwhelming as it matches with performance from Snapdragon 636 processor powered devices.
If you use it as a hotspot device, the battery power goes down rather quickly so you might want to have an extra power bank with you. Otherwise, it's able to last a day or two depending on how you use it for gaming, YouTubing and other social stuff you do. The recharging speed, on the other hand, is insane as it can be fully charged in just one and a half hours, easy peasy.
Rate my Airi gameplay pls lol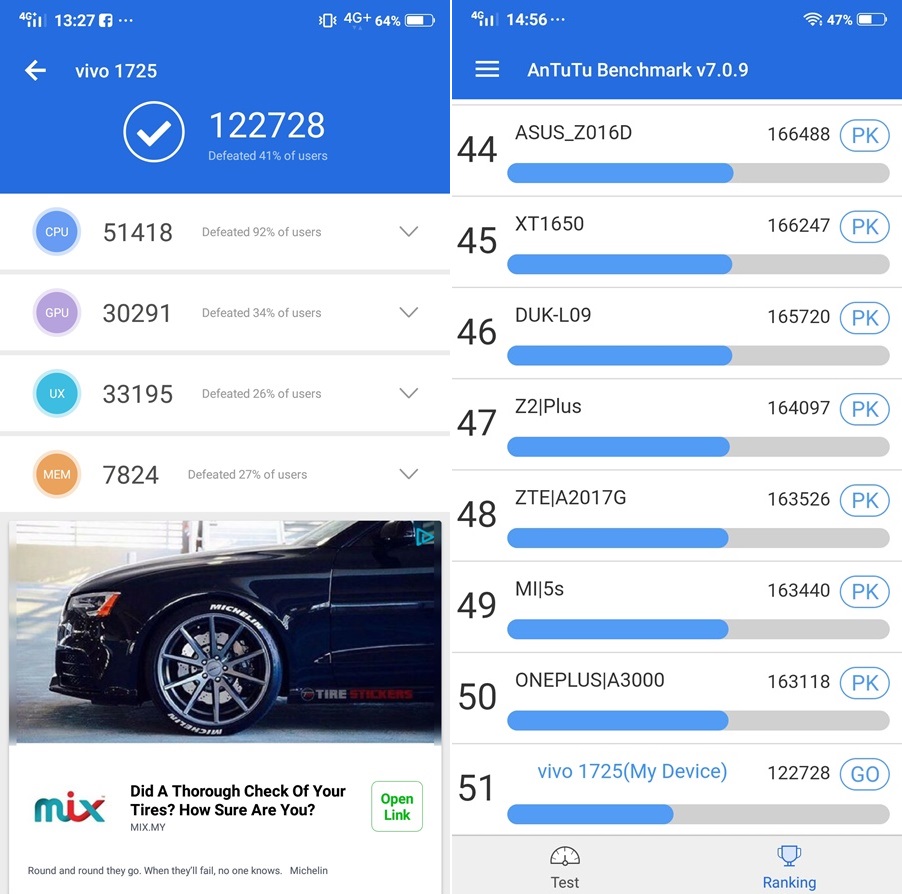 AnTuTu score, not bad, but could have been better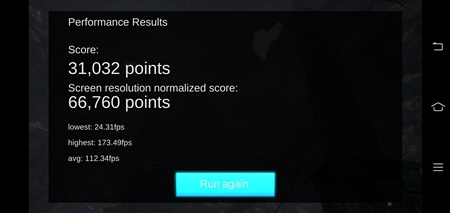 GPUBench score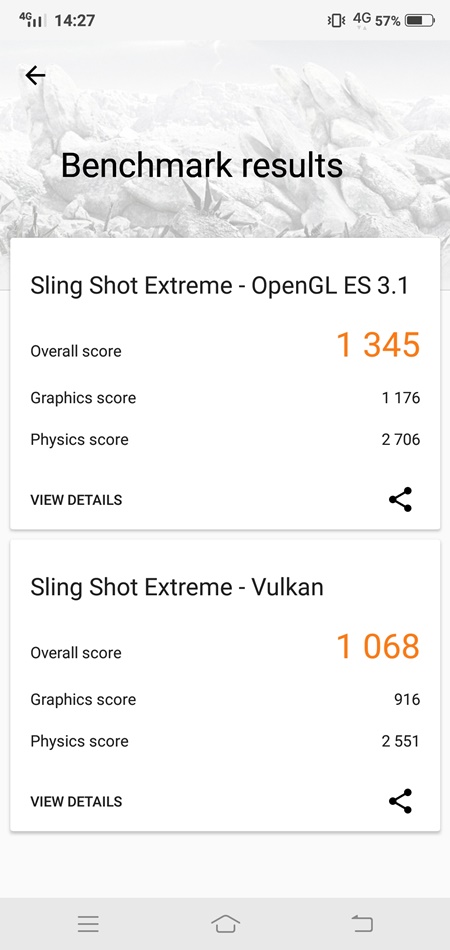 3DMark score, it's alright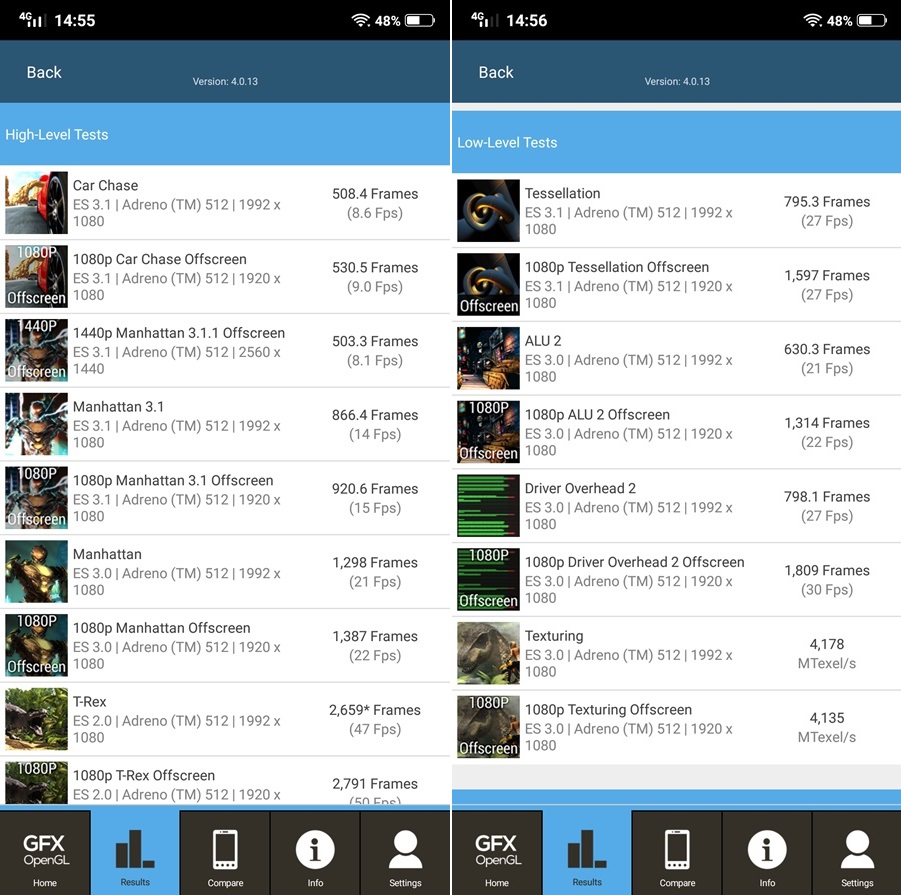 GFXBench score
Other than that, connectivity seems to work quite well but sometimes the GPS navigation would get lost under a rooftop (not even talking about underground yet). HiFi audio performance is alright I guess (you can play around with the settings) but the music player needs to be fixed because there's a problem of it repeating the same songs even though it's on shuffle mode. It appears you can record video up to 4K but as always, get a tripod or gimbal for the best recording footage.
Onward to the camera performance, the X21 is also a camera beast thanks to the Dual Pixel and AI HDR technologies, along with the big apertures of f/1.8 for the main 12MP sensor and f/2.0 at the front. Even without the Dual Pixel mode on, it's still capable of taking of great photos, except maybe for the selfie part if we compare this with the V9 but it still performs well enough. Check out the picture samples below!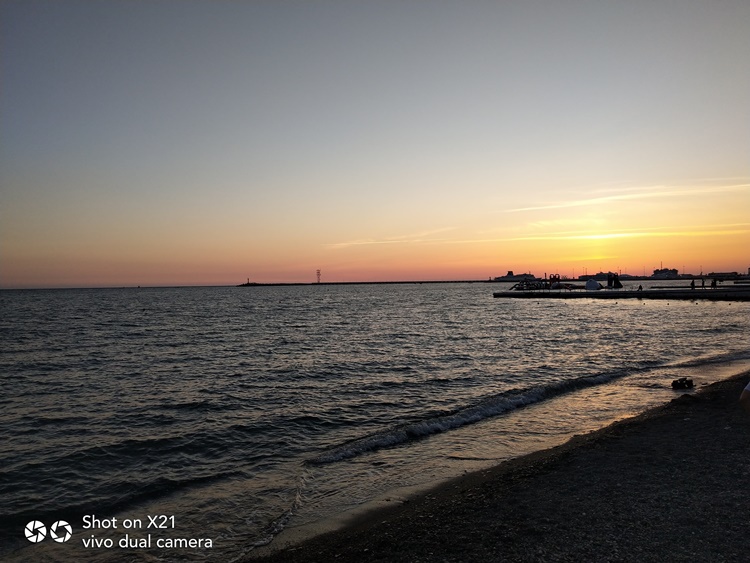 Look at that sunset shot, LOOK AT IT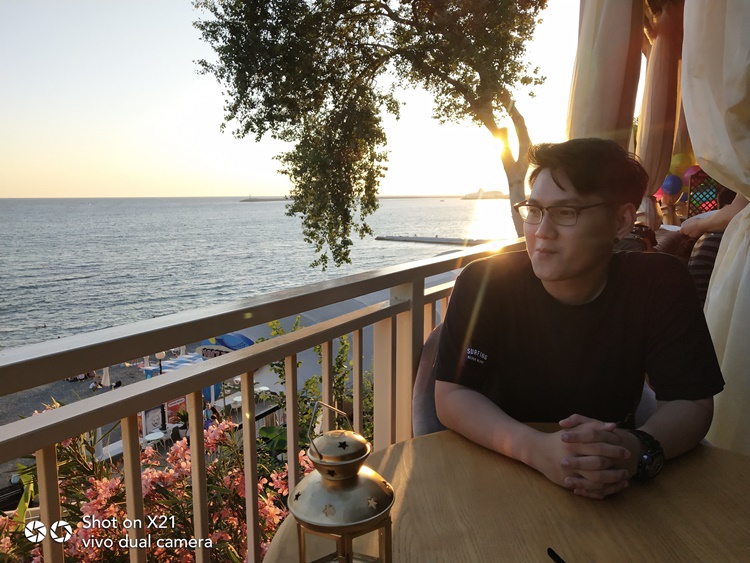 Handsome Bernard with AI HDR mode on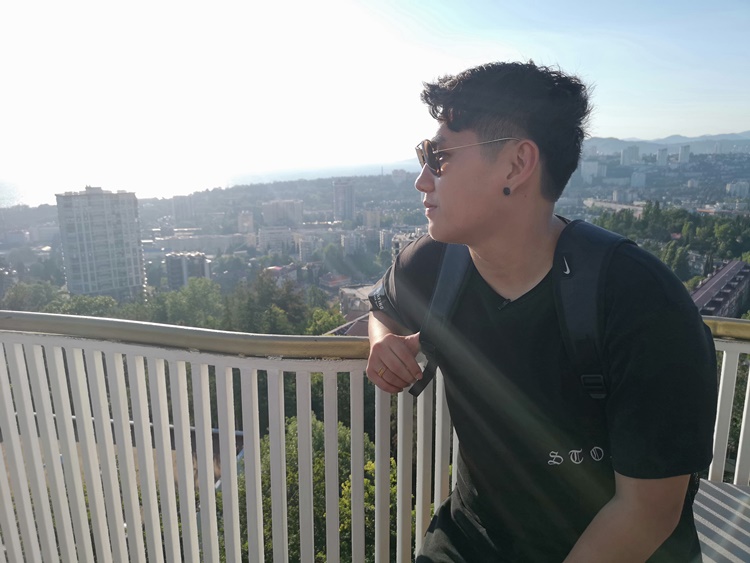 Another AI HDR photo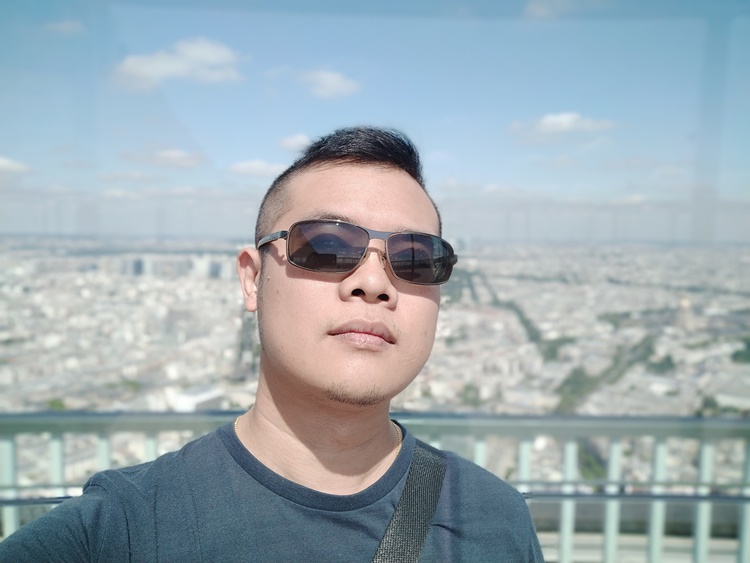 Selfie with Portrait Mode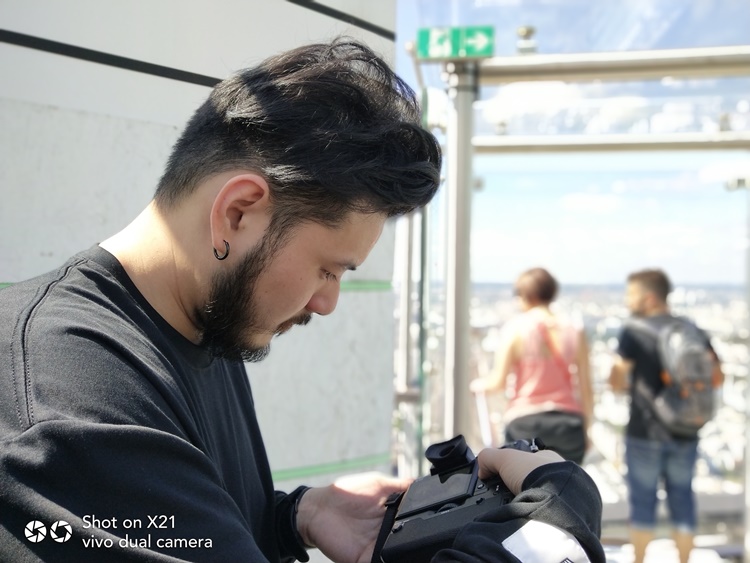 Rear camera with Portrait Mode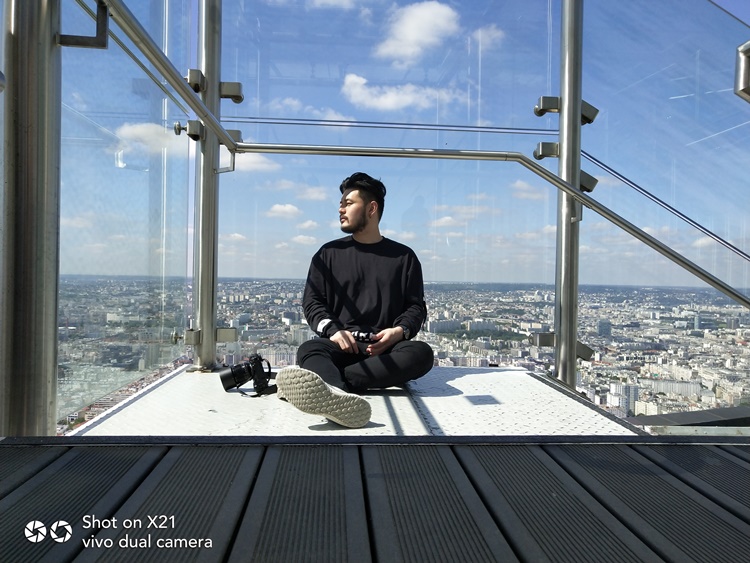 Medium shot, auto. So crystal clear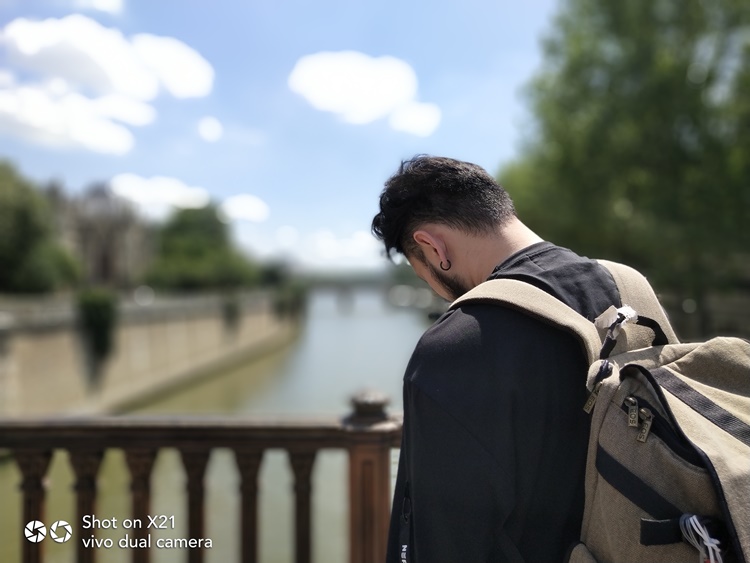 The Portrait Mode on the X21 "kuat hebat"

Panorama shot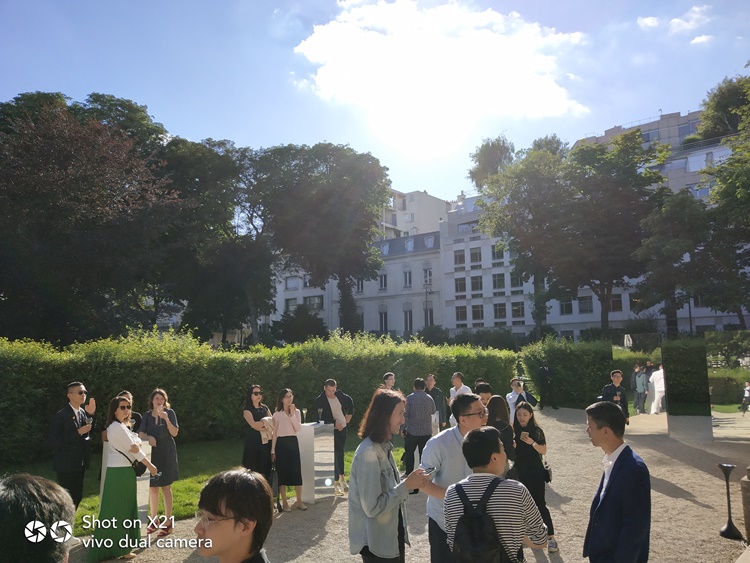 A bit overexposed from the sunlight there, but you can still see the people there clearly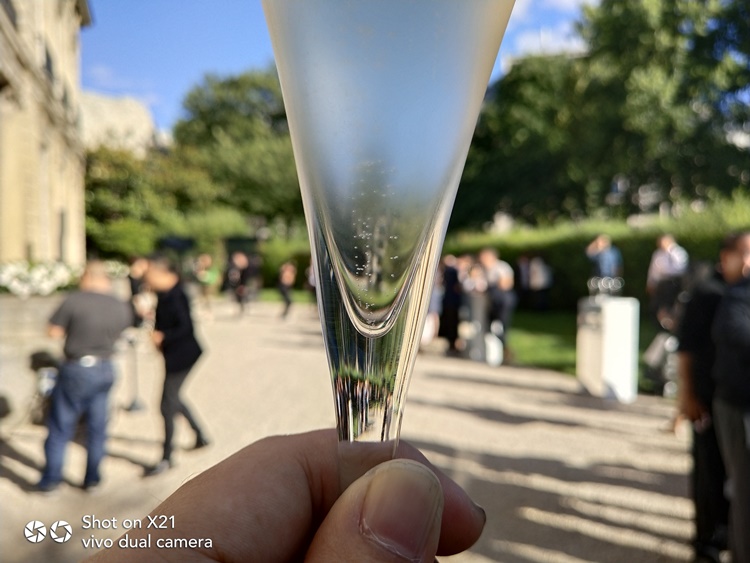 Close-up, auto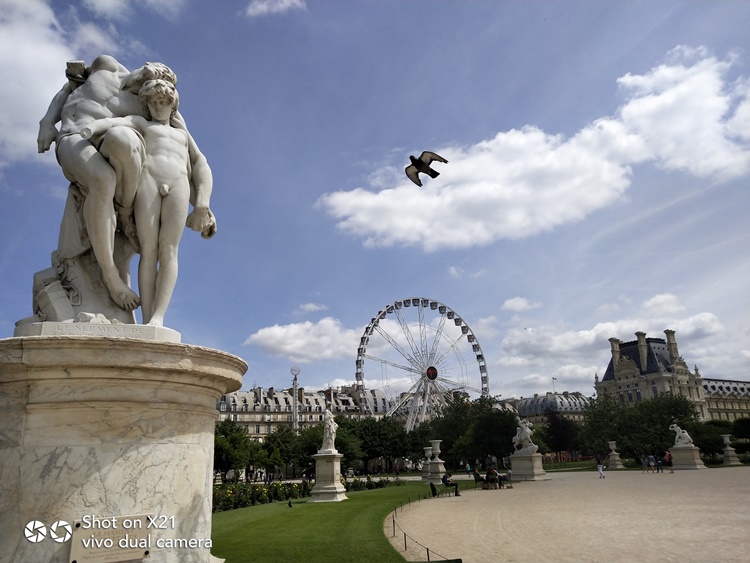 Managed to capture this bird flying in mid-air (along with all the details and stone genitals we didn't actually want to see)!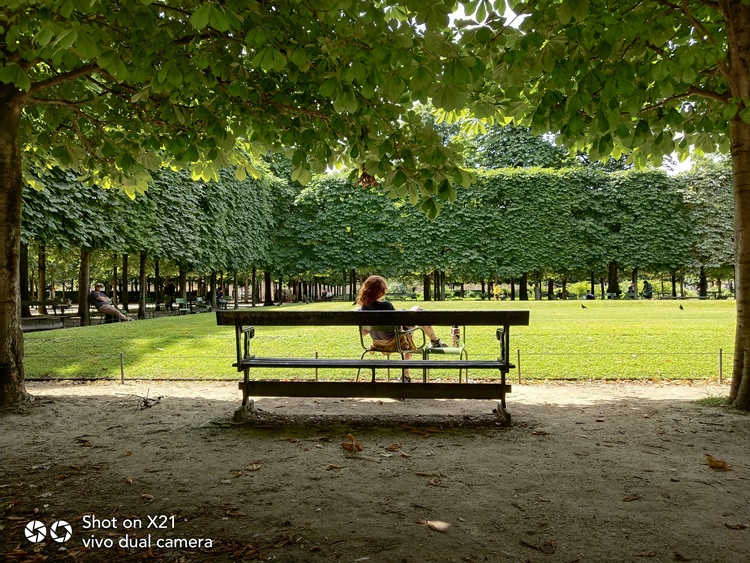 The dynamic range is well displayed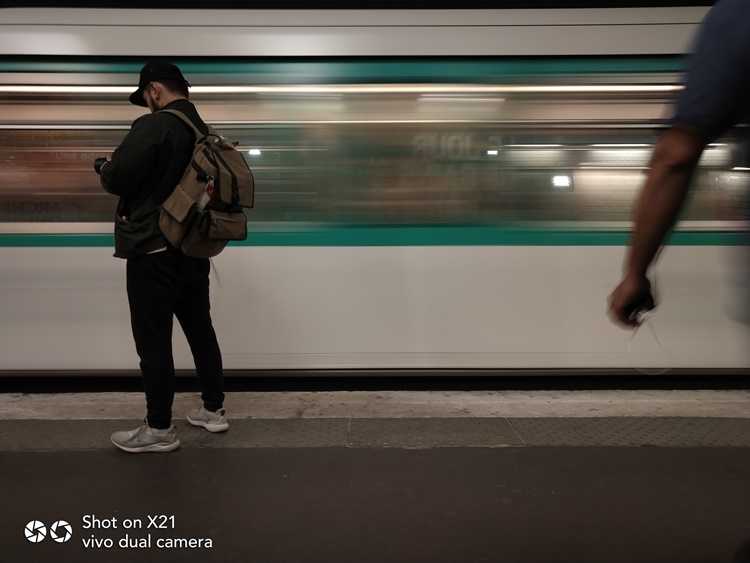 Pro mode, it was almost perfect if it wasn't for the random stranger on the right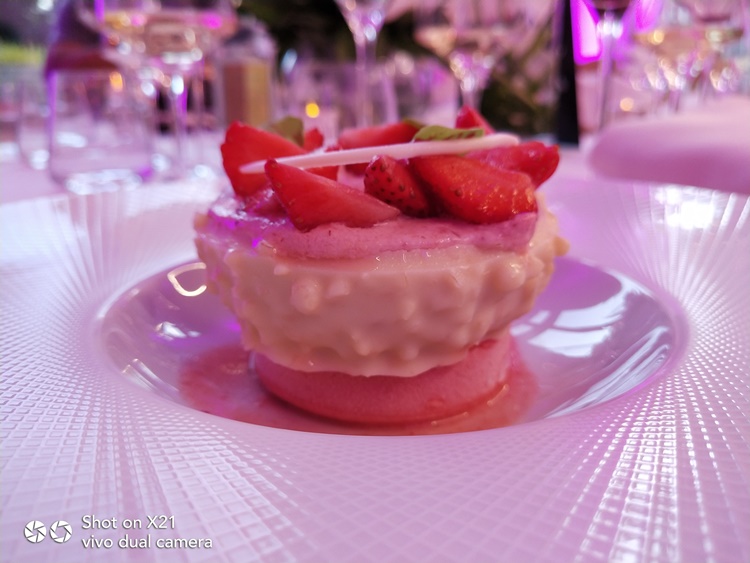 Another close-up shot, auto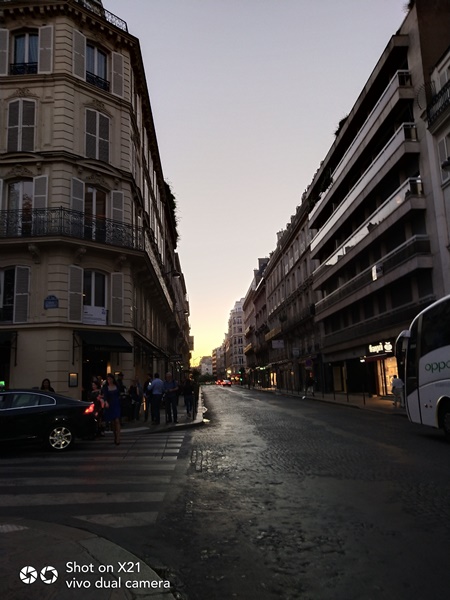 Evening time, it was supposed to be darker than this
Conclusion - Good smartphone but a bit on the pricy side
The vivo X21 is a pretty good upper mid-range smartphone and I enjoyed using it. A beautiful and simple design, cool in-display fingerprint sensor, Dual Pixel and AI HDR technology for the camera, respectable specs and a swift battery recharge feature are all good flagship features you usually don't see on a midrange device, making it great for people looking for said features. But then again, the RM2299 price itself is just a bit high considering some of the serious competitors in that price range.
For instance, the OPPO R15 Pro (RM2399) also has similar tech-specs and powerful camera performance as well, especially its portrait mode and it has a slightly bigger battery. The Huawei P20 is a bit more expensive at RM2699 but most users probably won't mind paying a bit more for the AI camera (which takes amazing pictures btw). And finally, customers might actually go for the OnePlus 6 at RM2399 for its full featured flagship tier tech specs. None of these have that aforementioned in-display fingerprint sensor though.
Again, there's actually nothing wrong with the X21, perhaps it's due to the number of latest tech features that were mentioned earlier that caused the above RM2k price tag? But what do you think? Do you agree with our review? Let us know in the comments below and stay tuned for more gadget reviews at TechNave.com.