3 reasons why the Huawei nova 7's Dual-View Video Mode is perfect for vloggers like you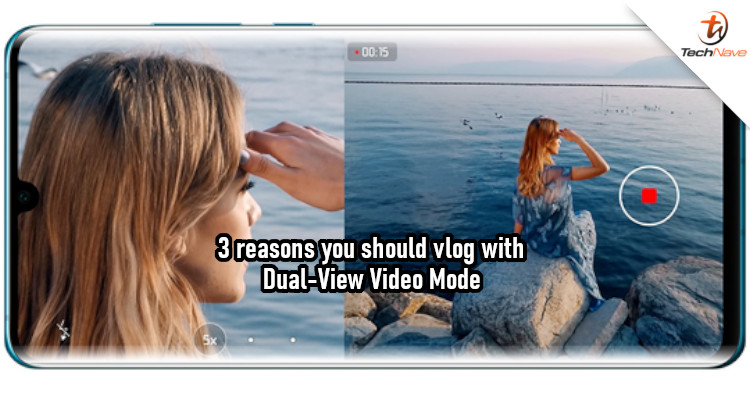 Huawei launched its new nova 7 series devices recently and they have been quite well-received in Malaysia. The nova 7 SE was the first to land on our shores on 15 June, before the more powerful nova 7 launched in July 2020. We even did an unboxing for both the nova 7 SE and nova 7, so do check those out here and here!
Anyway, some of you may be asking: What's great about the nova 7 series? Well, we're glad you asked. The two nova 7 series devices have an emphasis on camera usage and come with some interesting features. For those of you who like to vlog, the big one you want to pay attention to is the Dual-View Video Mode. Today, we'll talk about 3 reasons why this is the perfect feature for vloggers like you.
#1 Capturing all those precious moments with you and your baby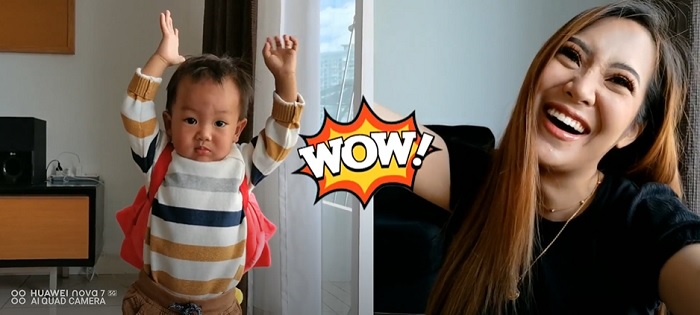 Who says you can't be in the picture if you're the one holding the camera?
Have you ever taken a picture or video of a precious moment and wish you were in it too? This isn't always easy if you're the one holding the camera, but it's possible with Dual-View Video Mode! The feature activates video recording for both the front and rear camera at the same time, ensuring that memorable scenes like your child taking his first step are recorded with you there to encourage him.
#2 Tutorials made easy with dual perspectives
Some things are harder to show if you don't have someone to help or can only work with one perspective. But what if you had two perspectives instead? With this special video mode, it can be easier or make certain types of videos more interesting. For example, you can record yourself doing a makeup tutorial, showing your audience the products you use and how you apply them.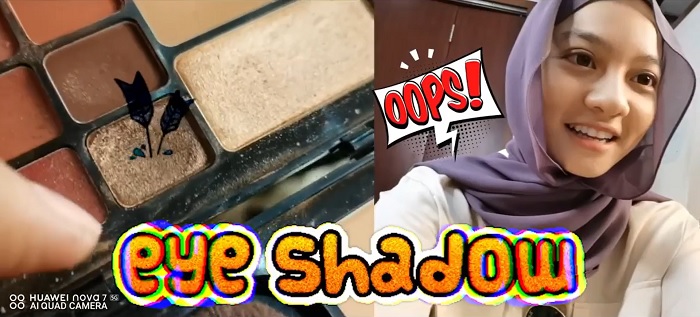 Some tutorials could be more interesting if you have multiple perspectives
#3 Recording fun training sessions of your pet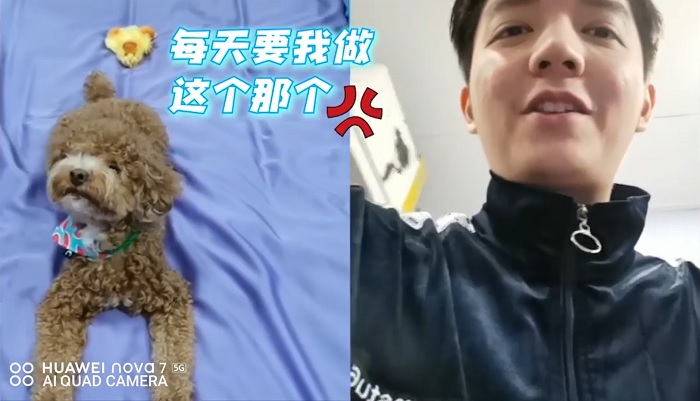 Fun videos like these could be a thing too
You know how some people like to take a video of something, but also want their reaction of expressions recorded at the same time? Well, that works here too. You could do something like make a video of you training your pet while capturing the fun and amusement you gain out of the session too.
Of course, there are other types of vlogs you can do with the Dual-View Video Mode. Additional examples are like food trips or just vlogging about your daily life. For any video where you want to show both sides of the camera, this feature could just be what you need. You can also visit your nearest Huawei Experience Store (HES) or stay tuned to Huawei's Facebook page to find out more about what you can do with the nova 7 SE and nova 7.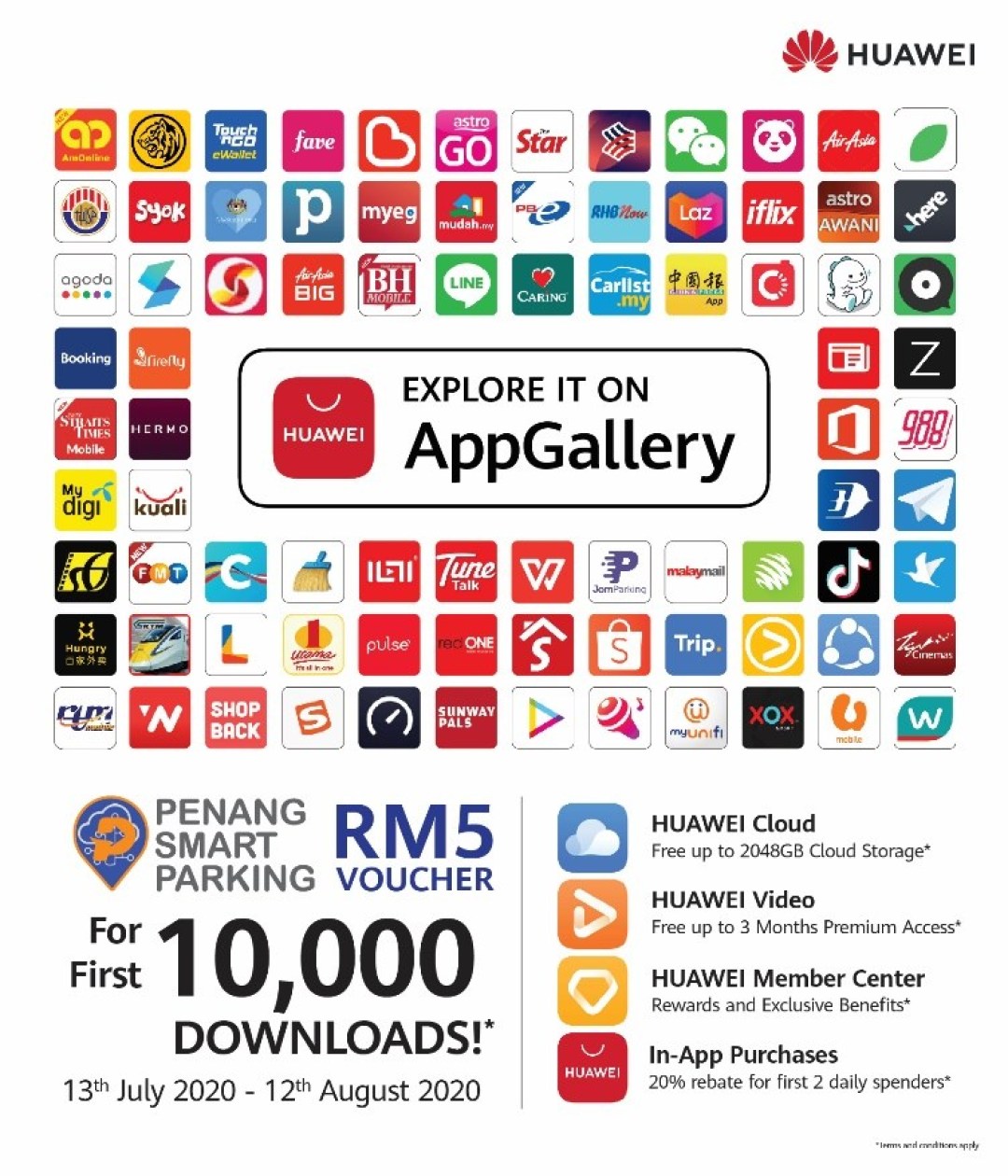 But the Huawei nova 7 series devices are good for more than that. The two phones come with the Petal Search, which provides functions like app recommendation and weather forecasting, and the AppGallery that contains many apps used regularly by Malaysians. Those who are interested can purchase the nova 7 SE and nova 7 for RM1499 and RM1999 respectively, with Member Center Rewards worth up to RM1000 waiting for you!
Speaking of special deals, there's currently a Maxis deal for the Huawei nova 7 SE. The Maxis Biggest Sale will let you get the phone for as little as RM1 if you sign up for a MaxisOne plan. You'll also get to enjoy 3 months of free premium access to Huawei Video too!
While we're at it, you might also want to check out the Huawei WiFi AX3 router. It's a new wireless router that supports WiFi 6 (802.11ax) with a max bandwidth of up to 3000Mbps, has good signal strength, and works with the Huawei Share feature. That last one works like the WPS button you'd see on regular routers, except it allows you to quickly connect to the router via NFC.
So, what do you think about the Huawei nova 7 series smartphones and the Dual-View Video Mode? Would this be a feature you will use as a vlogger? Let us know on our Facebook page and stay tuned to TechNave.com for more articles like this.
Huawei nova 7 5G Specs & Price >