4 Shameless Times That Android Copied Apple's Ridiculous Features (when they didn't need to)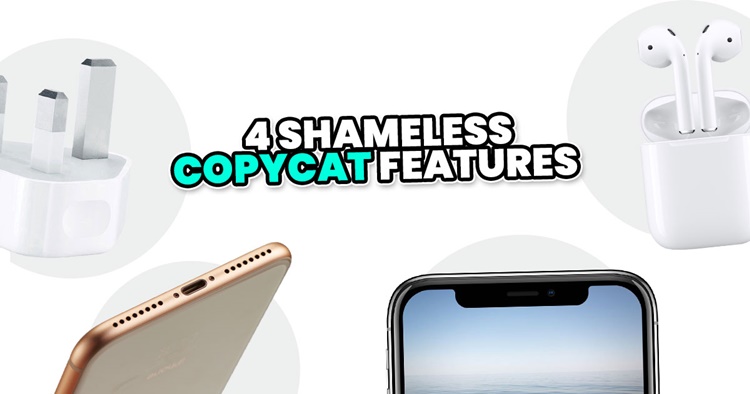 Every year, whenever Apple does something for the new iPhone, the process is the same. Android fans mock Apple, followed by Android brands releasing new Android phone that copy whatever Apple did. This has been going on for a few years already, so we decided to list the 4 Shameless Times That Android Copied Apple's Ridiculous Features (when they didn't need to).
Before we start, this article is merely presenting facts and is not meant to bash anyone. If you happen to be a fanboy of the brands mentioned here or work there, take a chill pill and just read this piece of history in the smartphone industry. The ranking is not in any particular order either, so here we go!
Removing charger plugs to "save" the environment
Starting with the most recent one, Apple actually removed the charger plug in the iPhone 12 series retail boxes. We all know how that went... The company's reason was to make its products more sustainable and environmental-friendly. This is because smaller boxes mean reduced carbon footprint. Although some users were alright with this, many felt that it was a ridiculous move.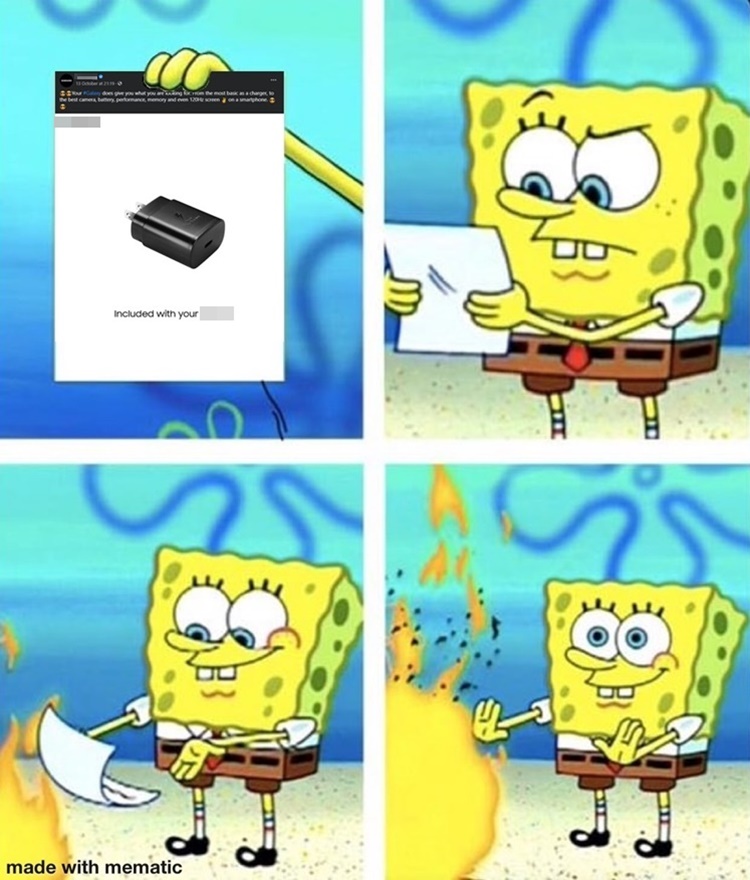 #neverforget
Before the first flagship of the year was released (you know I know lah), there were also rumours that a Korean tech giant would remove charger plugs. Lo and behold, it really happened, and the reason was also to "save the environment". Xiaomi jumped on the bandwagon not long after, with Xiaomi CEO Lei Jun insisting that he wasn't copying anyone. Allegedly, he already had the idea 6 years ago when he saw that chargers were not being used after Xiaomi moved to a new office.
The unnecessary notches (and cutout front cameras)
The iPhone's first notch made an appearance on the iPhone X back in 2017 during Apple's 10th anniversary back then. To refresh your memory, the reason the notch was introduced was to maximise the screen-to-body ratio of the iPhone. To do this, the Touch ID was replaced with the Face ID, which is located on the notch, alongside the front camera, LED flash, and other sensors for face unlocking.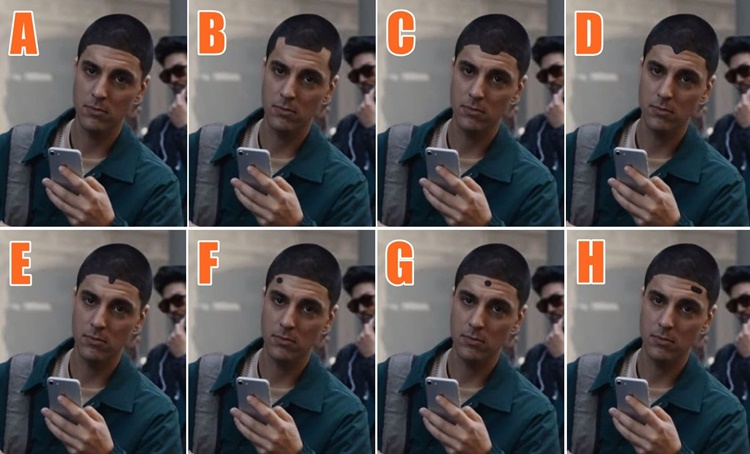 Remember this advertisement? And guess which one was everyone's preferred method lol
It didn't take long for people and Android brands to make fun of Apple's notch. However, brands started introducing their own notch designs, which now come in different shapes and sizes. They even have fancy names like Water Drop Notch (lol). These days, you either see a notch or a cutout for the front camera, which really sticks out on the front display. It can sometimes interfere with the virtual buttons for mobile games too.
So far, only a few brands have not followed suit. This includes the recent Sony Xperia series and gaming smartphones such as the ASUS ROG series, Black Shark series, and the Lenovo Legion Phone Duel. But honestly, even if they just wanted to max out the screen ratio, there's no need to add a small notch or cut-out just for the front camera.
Goodbye (Audio) Jack
Going further back, Apple removed the 3.5mm headphone audio jack in 2016 beginning with the iPhone 7 series. They claimed that it took "courage" to do so and they were right in some aspects. By becoming the first to do so, they showed that they were brave enough to let people bash them for it. On the flip side, removing the audio jack allowed Apple to make the iPhone fully water-resistant. This feature has become the standard since then.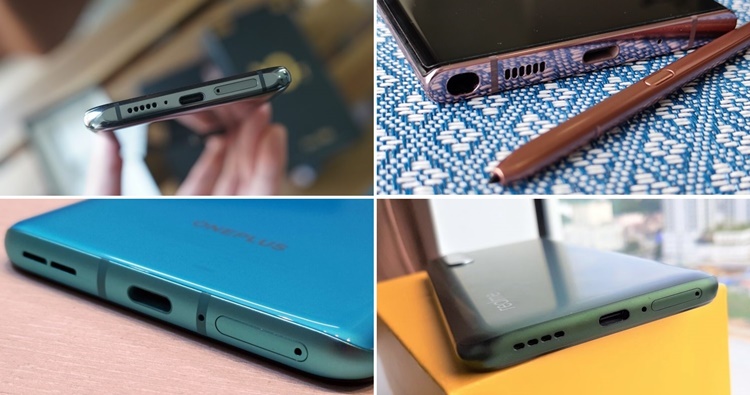 Can you guess which smartphone is which?
Fortunately, not all Android phones are getting rid of the audio jack (yet), with only the premium and flagship phones doing so. If anything, budget and mid-range, as well as gaming phones still retain the audio jack. It's nice of them to do so, but we think it's an inevitable step in the future. Speaking of removing the audio jack port...
Attack of the
Clones

TWS earbuds

To solve the lack of the audio jack port, Apple included a 3.5mm audio jack converter inside the box, so it wasn't too bad. However, that's a thing of a past. The introduction of the Apple AirPods also appeared in 2016, the company's first wireless earphones. It took quite a long time for other brands to do their own spin, but now it is impossible to ignore how it has become the trend to release TWS earbuds.

According to MKBHD, there's a reason "Why Everyone is Copying AirPods". A year after its launch, the AirPods became the world's best-selling wireless earbuds globally. How much did they make? Well, from its debut until early 2020, Apple reportedly made approximately USD 8 billion. Keep in mind that the figure does not include the latest AirPods Pro. So from a business point of view - why wouldn't Android brands want that piece of pie?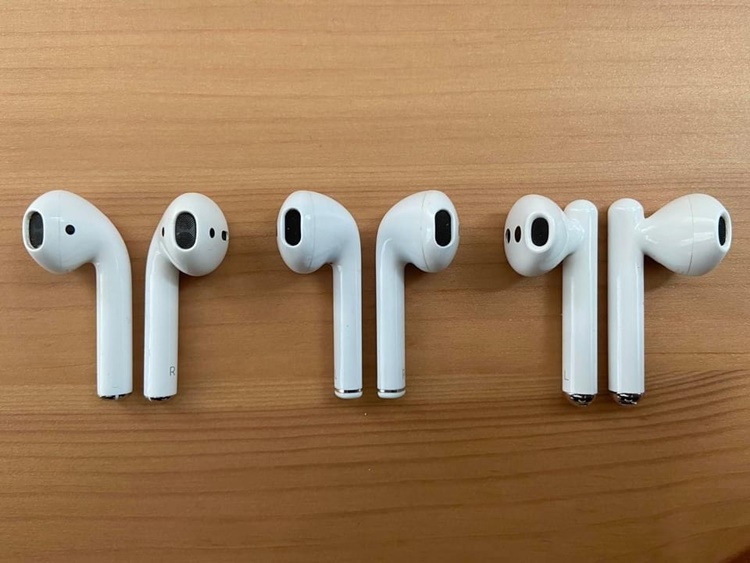 Can you guess which wireless earbuds are these?
While we don't have any problems with that, the annoying thing is that the other companies tend to copy the AirPods' design. Most of them look identical, to the point that US Authorities mistook the OnePlus Buds for AirPods counterfeit products and seized them at an airport. On top of that, most brands are trying to sell the "low latency" feature (which is apparently good for mobile gaming), but it's only a gimmick. For countries with weaker currencies, having to spend on wireless earbuds is a problem, as they can be expensive for most consumers.
That's all we have for now - the features (or lack thereof) of Apple products that Android brands like to mock, but copy it anyway. Looking back at this history, we are sure that this situation will happen again. In fact, Apple is probably on a mission to manufacture a portless iPhone for real (just look at all the evidence above). But anyway, what's your take? Let us know in the comments below. Stay safe and stay tuned for more trending tech news at TechNave.com.