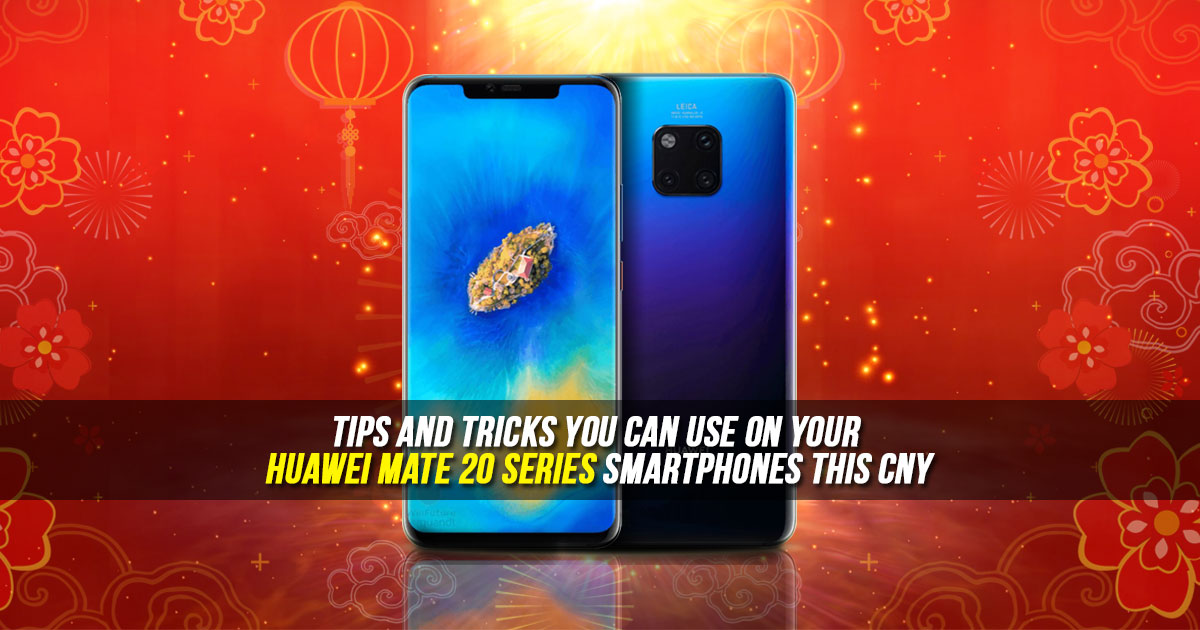 Ah, its that time of year again. The classic Gong Xi Fa Cai music plays melodically through malls and radio stations and in the kitchen you see your family members fussing with never ending food, cakes, snacks and drinks. The house is full of your loved ones and suddenly, there's so much to share and memories to capture. So how can you do this efficiently without leaving anyone out? If you're an owner of the Huawei Mate 20 series, here's a few tips and tricks to make your Chinese New Year hassle free!
#1. Ultra Wide Lens for the perfect CNY family portrait
Three words that makes family portraits an easy feat! With limited space, it's hard to fit in every family member into the photo. This will result in three scenarios: a very cramped looking photo, photos that have faces of their owners barely recognizable due to the distance and some people being cut out or hidden.
The Huawei Mate 20's Ultra Wide Lens eliminates this problem, though. Without compromising quality, the camera makes extra room so that your family and even your extended family will be able to fit into this year's Chinese New Year Portrait perfectly. While this is pretty good, do note that detecting faces with the Master AI of the smartphone can take a while to process so make sure everyone is ready to pose a little while longer for that perfect photo.
#2. The perfect setting for any photo in any situation

Chinese New Year is the time where we bust out the fireworks and sparklers and of course we'd want to be able to capture those moments for our memories as well. However, it can be pretty tricky to capture the perfect photo at night.
If you happen to own a Huawei Mate 20 smartphone, this wouldn't be an issue. The camera app has Master AI implemented, which can help even those who are beginners to capture the perfect photo, regardless of circumstance. 19 categories are there in the Master AI, helping you determine which category fits what situation without you having you to worry about the settings. Conveniently, there is a fireworks category which is perfect for Chinese New Year. Posing in the dark? Night mode is there for your disposal as well, as it takes several shots for about 4 seconds and puts the photos together to get the best brightness and contrast so you don't have to edit it yourself later.

Each category fits multiple scenarios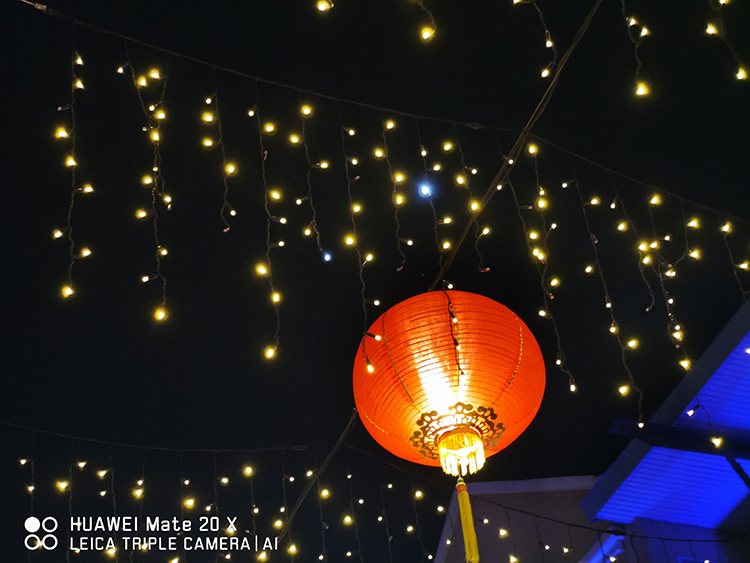 Stunning lantern photo taken with the x3 zoom which categorized this scenario as fireworks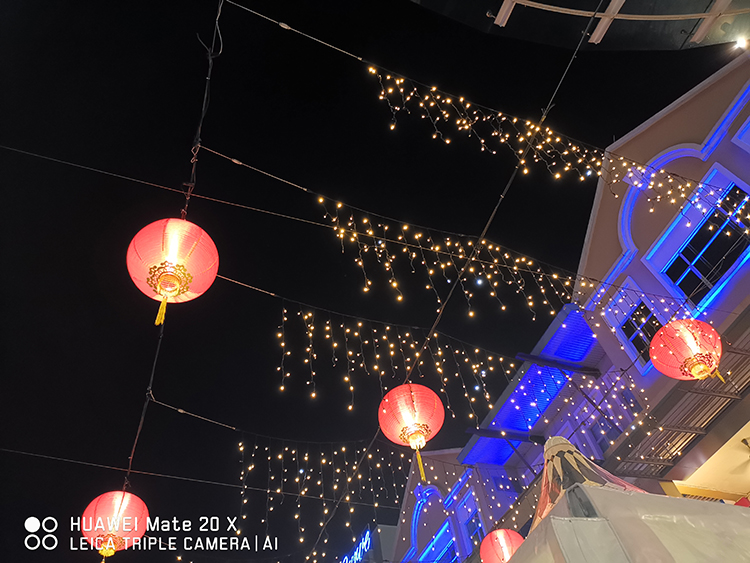 I love how soft this photo looks against the night sky
Playing with sparklers, why not try out light painting? Light graffiti would be perfect when you and your family members write out the perfect Chinese New Year greeting for that personalized digital greeting card. However, there are some limitations to the Master AI. Night mode can make photos too bright to the point that it looks like dawn at times and if you have shaky hands, the photos may come out blurry so you might want to take note of that. Other than that, the mode is pretty much great!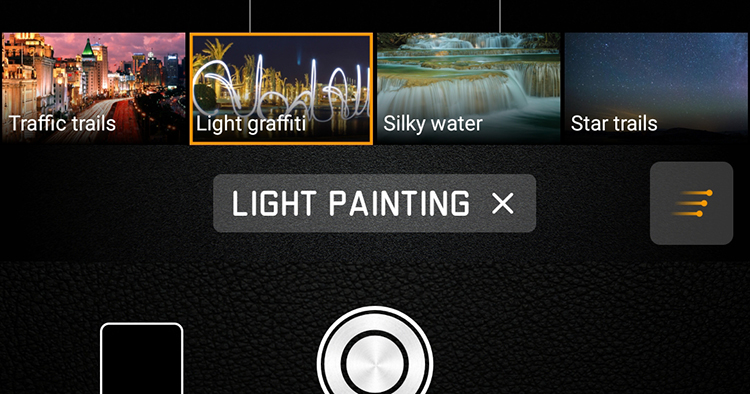 Here's what types of light paintings you can do on your Huawei Mate 20 series
#3. Make your own highlight reel of Chinese New Year
Chinese New Year montages should highlight the best bits of you and your family's celebration. Though, it can be annoying to get on your computer to edit a video and not to mention, editing can be quite tough.
AI Portrait Colour on the Mate 20 series helps you with that! In a room that's too crowded and you're trying to focus on just one person and highlight their presence (especially if it's someone you want to impress) this function is perfect for you as it leaves the main subject in colour and the rest in black and white, in an interesting cinematic sort of mode. Personally, I'd love to use that function for any Chinese New Year OOTD (Outfit of the Day) or look book videos or even for a Chinese New Year gateway kind of montage.


#4. The month of fats? Nah, not with the AI Calorie counter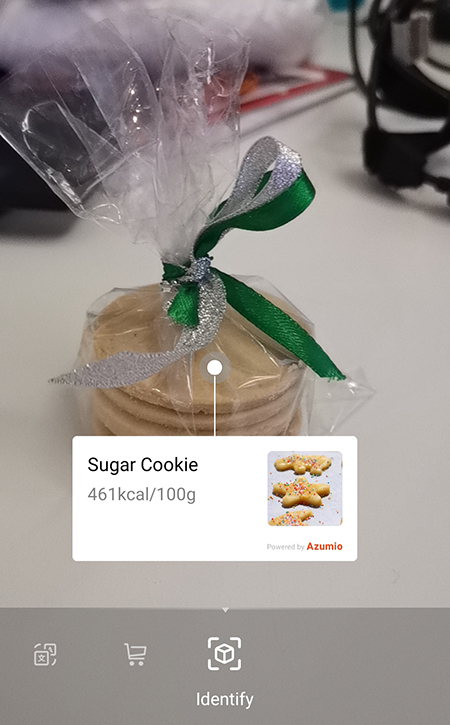 Just because it's CNY, doesn't mean that your diet goes completely out the window. All your New Year's resolutions out the window just like that? Nah, fam. Control your food intake with the AI Calorie counter.
Point your camera at your dish and the HiVision function will be able to identify your dish along with its estimated portion to give you an estimated calorie count of your meal which is pretty nifty, especially since I'm always trying to make sure I don't overeat.
However, the AI Calorie counter does come with some limitations as the AI is still learning. It may not be able to identify every single dish on your menu but it does cover a large variety of dishes. Maybe over time as more dishes are learned by the AI, it will be able to do better but for now, this is already pretty convenient as it is!
#5. Learn more about tradition this CNY
As time moves on, more and more traditional things can be forgotten or unknown. From tradition dishes to traditional garments, it can be pretty hard to know every single item from our ancestors. For instance, what is the difference between a cheongsam and a qi pao?
It can be an easier experience though, when you use the Mate 20's Identify function in the HiVision menu. Like the AI Calorie counter, point your camera at the desired item and the AI does the rest. Just like the AI Calorie counter, the list may not be able to accurately identify each item as it is still learning but from what I've seen, the catalogue is pretty impressive.
#6. Don't let language be a barrier!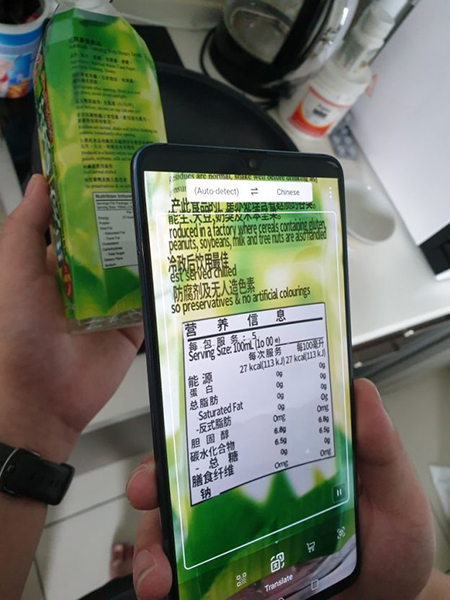 Chinese is one of the hardest languages to learn. With hundreds of dialects and characters, it can be tough trying to figure out what your distant aunt from China wrote in her card to you or even try and figure out the ingredient list on an imported snack!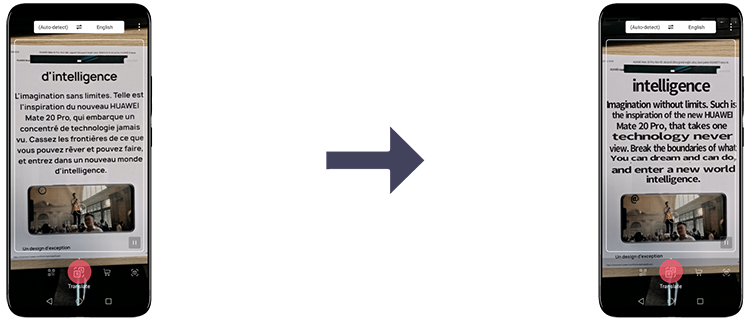 What's really cool is that it looks like the text had been in English on there the entire time!
AI Translate can help! By pointing your camera at the text, it will replace the text in the language you aren't familiar with with another language that you are on the camera app itself, which is pretty neat. The coolest part is that the text looks like it actually belongs on the food packaging itself!
#7. The gift of giving also includes sharing your battery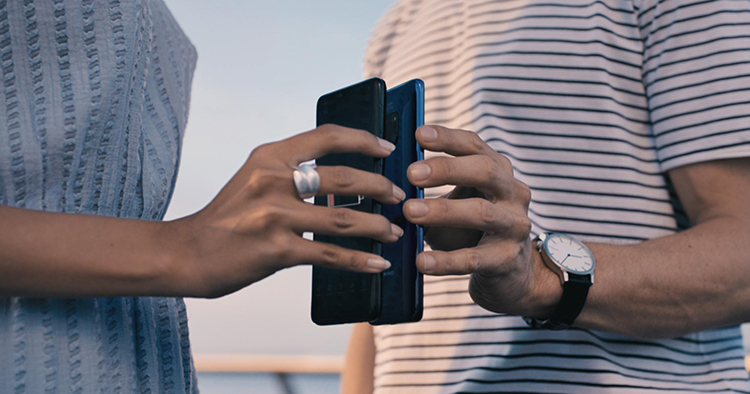 This is the first of its kind in the world. That's pretty nifty
Yes, you'll be very popular during this festivities if you're the one with a powerbank. But how can you be popular if you don't have one? Chinese New Year is about the act of giving. If you can't give out ang paus, why not share some of your battery?
The Huawei Mate 20 Pro allows you to reverse wirelessly charge other people's phones via your own. Enable the feature in your settings and place the back of the other phone against it. It's a pretty cool feature that would definitely get everyone hanging around you (lol).
Just note that the wireless charge isn't fast and can drain your own battery which you might need the whole day. Oh and it does get pretty warm when you do that but hey, if it lets you and the family share more, why not, right?
#8. Sharing photos can be fast and simple without a cable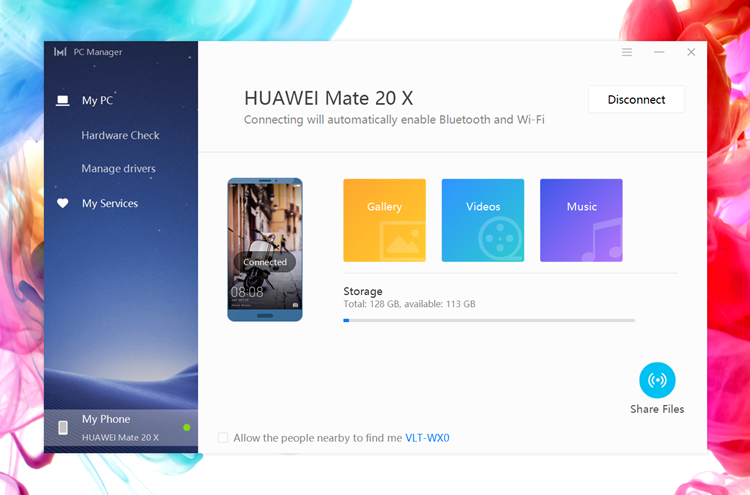 The Huawei Share interface on the Matebook
We all know that sharing photos on WhatsApp can decrease the photo quality, resulting in grainy, low-res photos. Now comes the age old question: How can I share my photos and videos conveniently and quickly without compromising quality? Email? Big hassle. Google drive? Suddenly your storage is full.
Huawei Share is here to help. I'm sure by now everyone is familiar with Apple's Airdrop which can only be used in the Apple ecosystem, same thing as Huawei Share. With a press of a button, you can transfer your files to other Huawei devices, which include Huawei smartphones and laptops, quickly. It's not as fast as Apple's Airdrop (for now) but it does do a decent job.
#9. Make your memories tangible
Back in the old days, every photo must be developed and it is kept in photo albums and hung up or displayed so your memories will always be around in plain sight to be seen. Nowadays, we take family portraits every year during CNY and it will be forgotten soon after that, never to be seen again.
Why not make your memories tangible by printing out your family photos and given to everyone with Huawei's One-Touch Printing? Connect your phone directly to a printer with WiFi direct and then under Huawei Share, choose Print. No more taking photos and forgetting about them in your phone a few days later.
Honestly, it's amazing to see how much AI in Huawei's Mate 20 devices can help our lives be a little easier, especially during this festive season. From making sure we don't overeat to sharing and capturing memories, I'm wondering what this company will be able to make our lives better next.
If you're interested in getting your very own Huawei Mate 20 series device, you can head on over to any Huawei Experience Store or even the official online website. For more tips and tricks you can do with your smartphone, TechNave.com is the place to be!