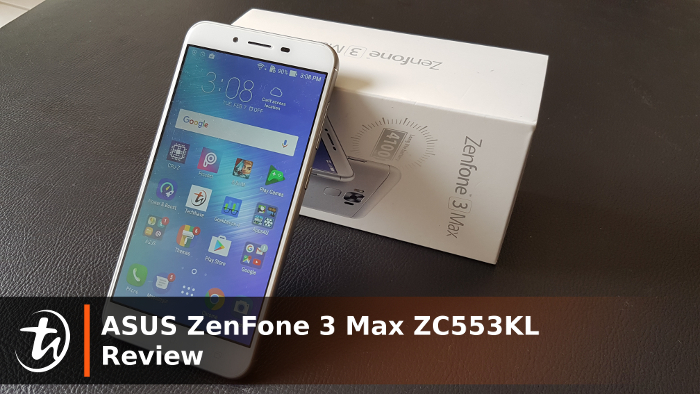 Looking to replace their workhorse phone for the ZenFone 3 range, ASUS have brought in the ASUS ZenFone 3 Max ZC553KL featuring a new Qualcomm processor, streamlined metal body and 16MP rear camera. Is the 5.5-inch display version of the long-lasting ZenFone 3 Max the better version? What role does it play in the new ASUS ZenFone 3 range? Find out in our review of the ASUS ZenFone 3 Max ZC553KL below.
Design - Sleeker and more streamlined
Quite truthfully, I didn't really think much of the original design for the ASUS ZenFone 3 Max when it was first announced. The new ASUS ZenFone 3 Max ZC553KL is thinner, sleeker and looks much like an all metal ZenFone 3 ZE552KL. It definitely looks and feels more premium than before with a more comfortable grip.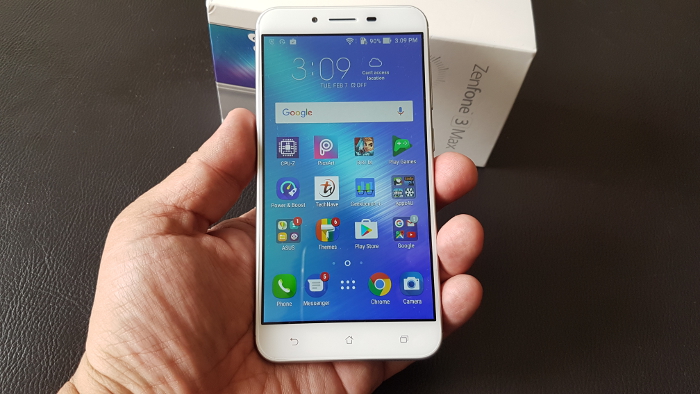 Nice compact bezels makes for a comfortable grip for the ASUS ZenFone 3 Max ZC553KL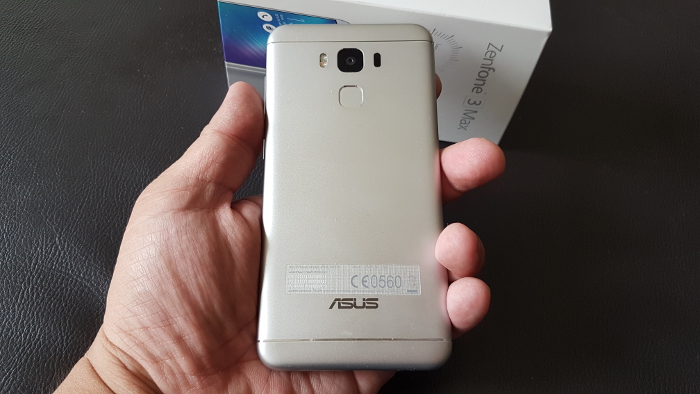 The ASUS ZenFone 3 Max ZC553KL has a premium metal body with chrome antenna bands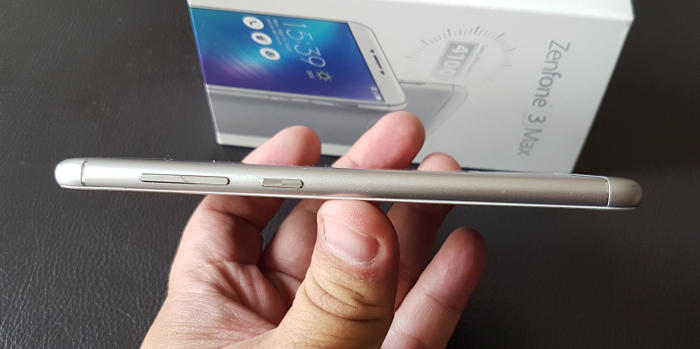 At 8.3mm, the ASUS ZenFone 3 Max ZC553KL is quite thin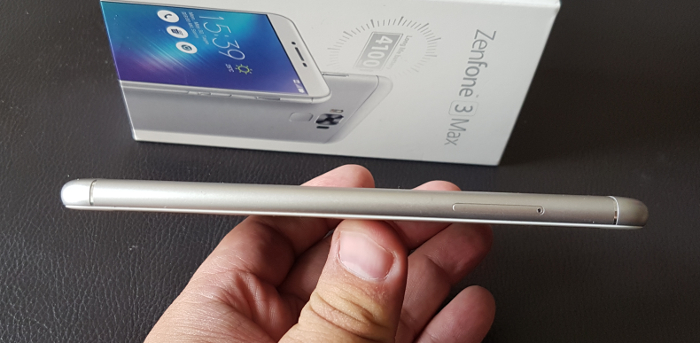 Slim, sleek and more streamlined
Featuring a 5.5-inch full HD display, the shinier chromed antenna bands make it look like a wider Apple iPhone 6S Plus. Build quality is solid with little to no flex while the rear fingerprint sensor is smaller and a bit more indented for less accidental presses. We have to admit that we like this rear fingerprint sensor design more than the front fingerprint sensor of the previous ZC520TL.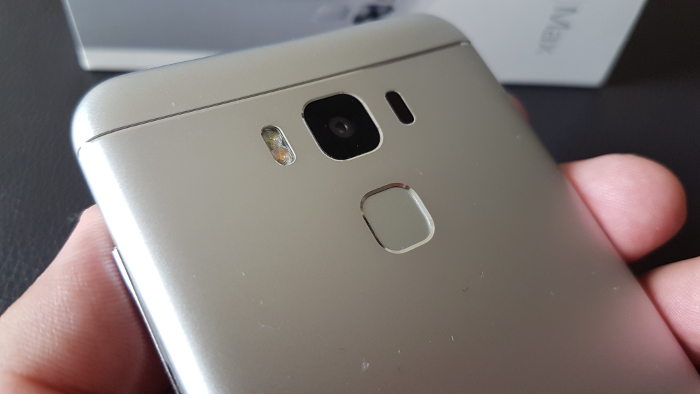 The fingerprint sensor is now on the back ~ and we like it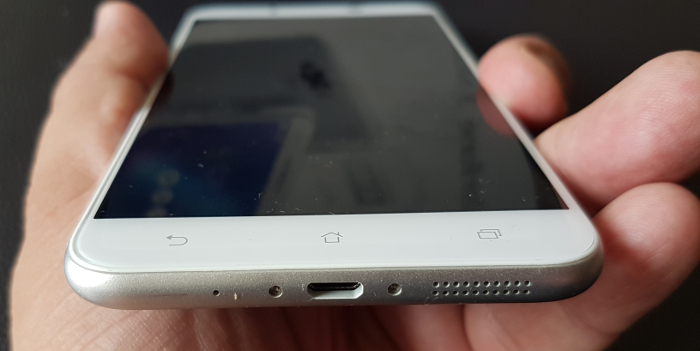 MicroUSB port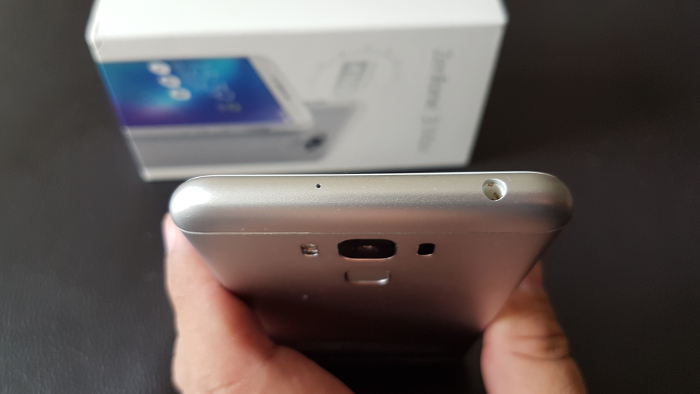 There's the 3.5mm audio jack
Tech Specs and Features - Improved processor and camera
Here are the tech specs and features for the ASUS ZenFone 3 Max ZC553KL:
Qualcomm Snapdragon 430 octa-core processor




3GB RAM




32GB storage + up to 256GB microSD (uses sim 2 slot)




5.5-inch display (1920 x 1080 pixel resolution, 2.5D glass, 400 nits brightness)




16MP rear camera (PixelMaster 3.0, phase detection auto focus, laser autofocus, dual LED flash) + 8MP front camera (F2.2,

wide angle)




Features rear fingerprint sensor, dual 4G LTE SIM, micro USB port




151.4 x 76.2 x 8.3mm thin | 175g




4100 mAh battery




Available in grey, silver and gold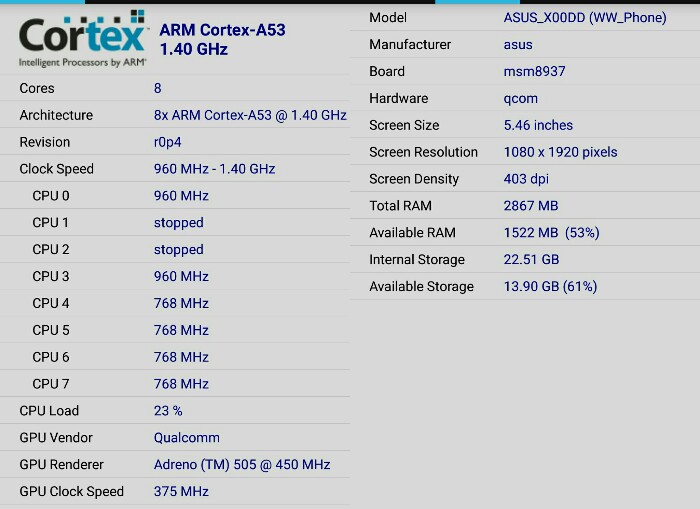 You now have a Qualcomm Snapdragon 430 processor on the ASUS ZenFone 3 Max ZC553KL
Just like the sleeker design, the tech specs and the features for the ZenFone 3 Max ZC553KL have been tweaked and improved upon compared to the previous ZenFone 3 Max ZC520TL. This includes a Qualcomm Snapdragon 430 processor over the previous MediaTek processor, a larger 5.5-inch full HD display over the previous 5.2-inch 720p display and a better 16MP rear camera with phase detection and laser autofocus. You can see the full tech specs comparison between the 2 using our comparison tool.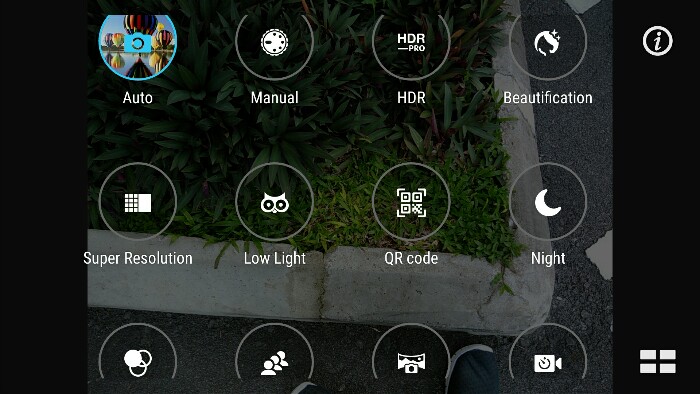 The PixelMaster 3.0 camera features here offer mostly everything except some features like time rewind
The new ZenFone 3 Max ZC553KL still maintains the same ASUS ZenUI features though and this includes the game broadcasting Game Genie and more. This also means that quite a lot of the 32GB of storage does get eaten up by these features (bloatware) but you can uninstall many of them. The PixelMaster 3.0 available here does seem to cut down certain features like time rewind but perhaps this is because the processor can't handle it.
There is at least video stabilization on 720p video recording
Performance - Very good for its class
You would think that with just the Qualcomm Snapdragon 430 running it, the ASUS ZenFone 3 Max ZC553KL would be a bit underpowered, but for most purposes the phone handles really well. This includes smoothly playing back 3D runner games like Blades of Brim and even Asphalt 8: Airborne with just a bit of lag and medium quality visual settings. Other benchmarks like AnTuTu and Epic Citadel returned above average scores as well, placing it nicely in the lower midrange in terms of performance.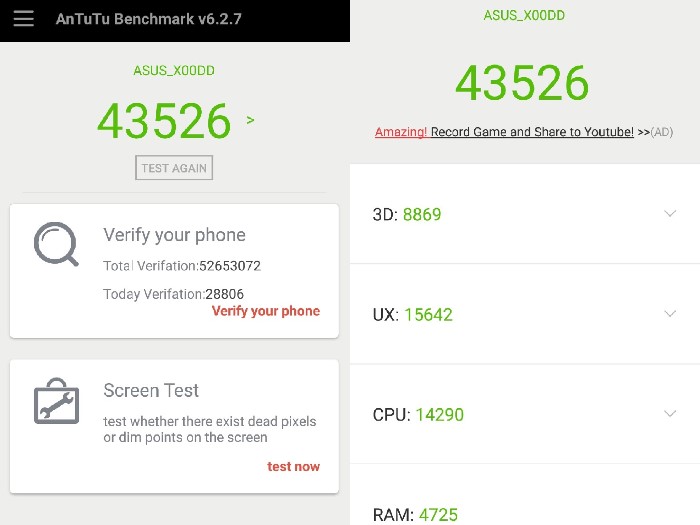 AnTuTu score is lower midrange for the ASUS ZenFone 3 Max ZC553KL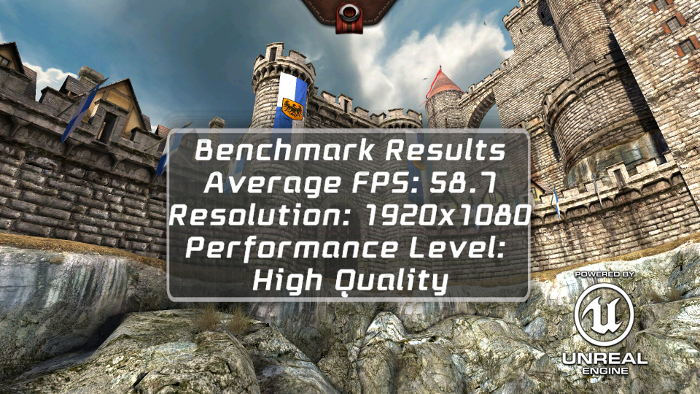 The ASUS ZenFone 3 Max ZC553KL managed very good scores in Epic Citadel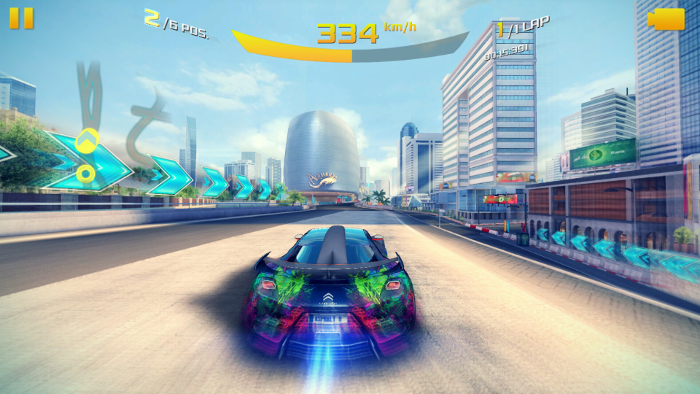 Performance in Asphalt 8: Airborne was playable for the ASUS ZenFone 3 Max ZC553KL
Game performance is quite smooth
The phone does get a bit warm under the hot sun and when running games for a bit, but this is pretty much standard for most metal bodied phones. The reverse is also true as it gets quite cold in a well air conditioned room. The phone handles movies well, but audio is a bit tinny despite fairly clear sound clarity.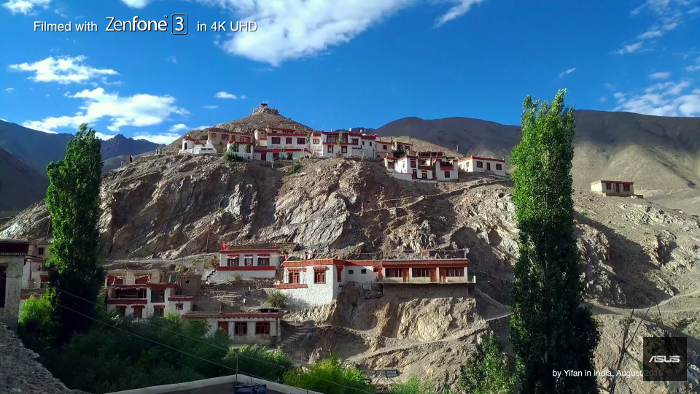 Details are quite clear and movies are smooth even with 4K video
Camera performance is much improved over the previous 13MP sensors in the ZenFone 2 range and the previous ZC520TL with faster and more stable autofocus and good video stabilization. Auto mode works well enough even in low-light while super resolution still lets you capture all the details. However, the clarity and sharpness of the shots still cannot match the same level of quality as say the ZenFone 3 Ultra or even the ZenFone 3 ZE552KL. All the basics are still there though and should satisfy most photography and selfie users.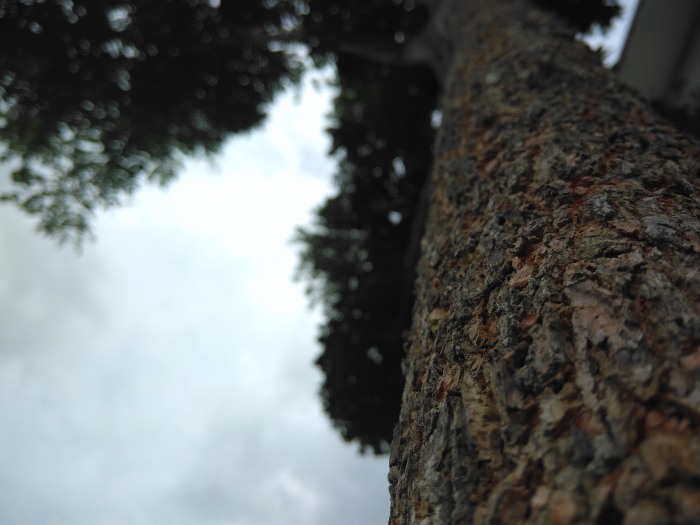 Auto, 16MP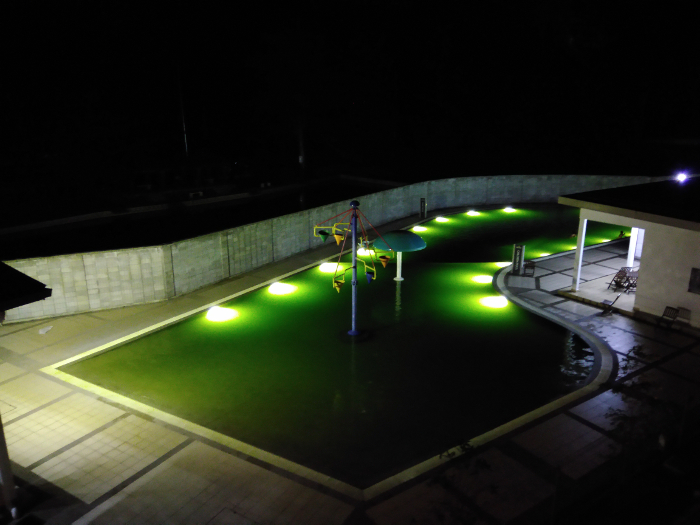 Auto, 16MP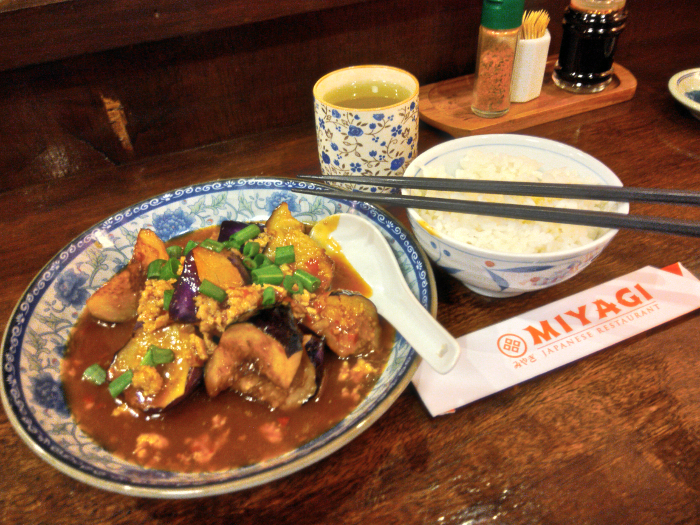 HDR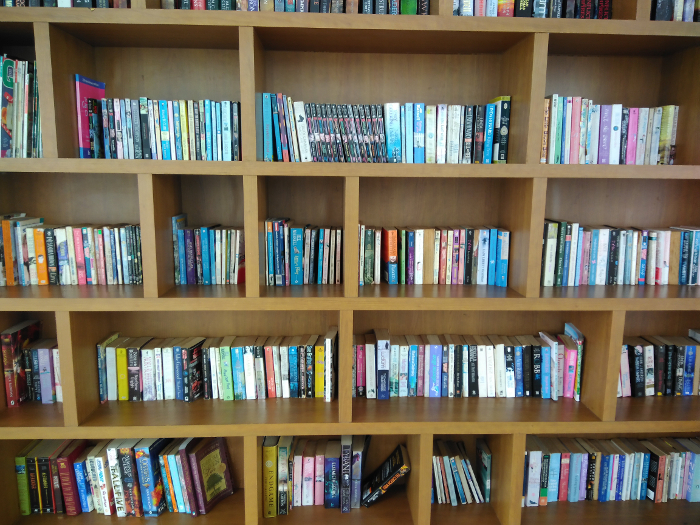 Super Resolution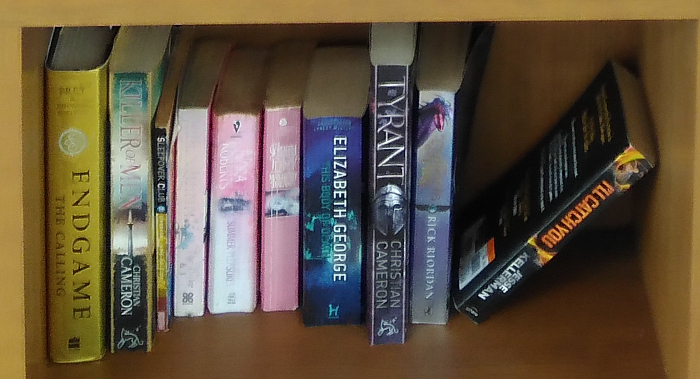 Zoom in of Super Resolution ~ try to find these books from the shelf above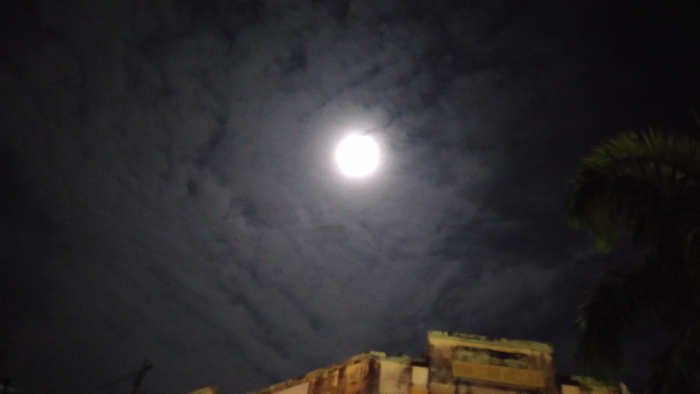 Catch the moon in Low-Light
Video recording and time lapse show fairly good video recording performance
Battery performance is where the ZenFone 3 Max ZC553KL outshines its other ZenFone 3 siblings though, but not by much. We managed to get about 3 days and a bit more normal to midrange usage on a single charge but this is less than the previous ZenFone Max with its 7 day battery life. The phone takes up about 2 hours to charge fully to 100%.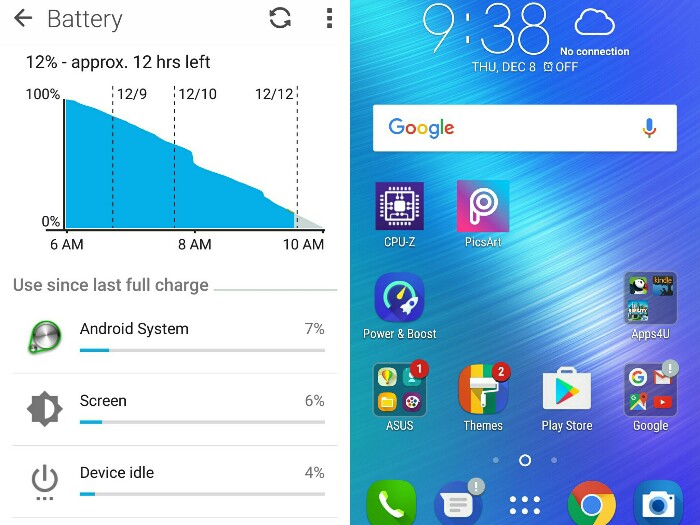 Battery life for the ASUS ZenFone 3 ZC553KL is upwards of 3 days
Conclusion - Premium metal phone that lasts more than 3 days for below RM1K
Overall, the ASUS ZenFone 3 ZC553KL ticks all the boxes in terms of design, performance, battery life and price. Currently at RM869, it is well below RM1K and fairly affordable while providing a good, long-lasting smartphone experience that will satisfy Malaysia's masses. It also looks fairly good with its thin metal body and could easily be mistaken for a more premium phone.
Battery life is also well above average, offering long lasting performance of more than 3 days. Unlike most other phones below RM1K, it can also play most games relatively well and take above average quality pictures or video. These factors combine to make it the well-priced all-rounder in the new ASUS ZenFone 3 range. However, it probably won't satisfy the hardcore mobile gamer or the more serious photographer.
For those more demanding users we'd recommend the midrange ASUS ZenFone 3 ZE552KL or Honor 8 which you can see reviewed here and here but closest competition in this price range would be the 2GB RAM metal phones like the Xiaomi Redmi Note 4 or the 4GB RAM Wiko UFeel Prime with its more standard metal body and 13MP rear camera.