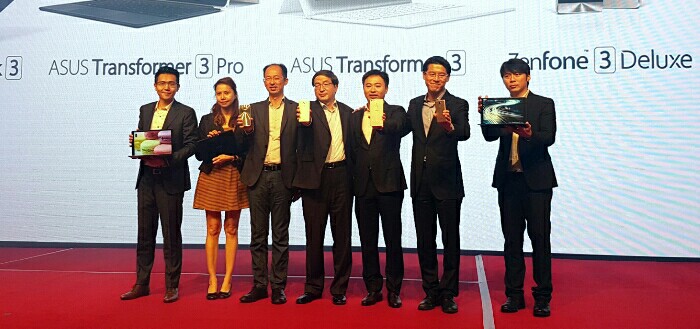 ASUS Malaysia officially launched their ASUS ZenFone 3 range and yes, they confirmed our earlier rumour that all 5 of them are available to Malaysia and that there will be both the Snapdragon 820 and 821 variants for the ZenFone 3 Deluxe. No specific Malaysia release dates but ASUS Malaysia have assured us that all of them will arrive within this month of August. Check out the prices below:
ASUS ZenFone 3 5.2-inch display (RM1499)
ASUS ZenFone 3 5.5-inch display (RM1699),
ASUS ZenFone 3 Deluxe 6GB RAM / 256GB (RM3299)
ASUS ZenFone 3 Deluxe 6GB RAM / 64GB (RM2599)
ASUS ZenFone 3 Ultra (RM2599)
ASUS ZenFone 3 Laser (RM999)
ASUS ZenFone 3 Max (RM799)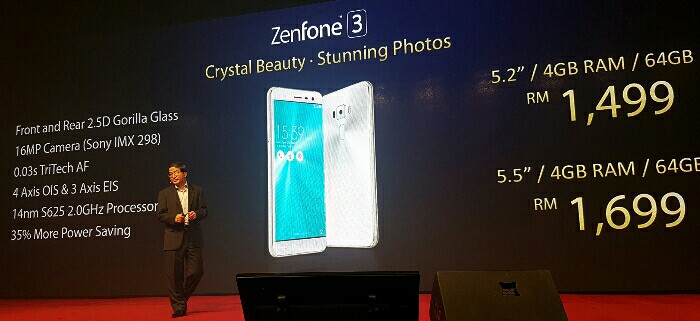 All of the phones except the ZenFone 3 Laser and ZenFone 3 Max feature 4K video recording, even the below RM2K priced ZenFone 3 smartphones while also providing hardware based image (Optical Image Stabilization or OIS) and video (Electronic Image Stabilization or EIS) stabilization. We'll be coming out with the hands-on pics posts in a bit so stay tuned to TechNave.com.