Do you remember our previous Top 5 Shiniest Smartphones? If you've read that and was wondering why the ASUS ZenFone 4 (ZE554KL) wasn't on the list, that's because the phone was not released back in June. Speaking of that, the ZenFone 4 seems to be under the radar thanks to the new 18:9 FullView display trend lately, but despite that we did check it out and for RM2099, we think it's not that bad. Read below to find out why.
Design - ZenFone 4 used shine, it was super effective
So let me start by saying that the ZenFone 4 is a gorgeous phone and it really deserves a spot in our aforementioned top shiny list. What ASUS did was add multiple layers of glass in their trademark concentric circle design so if you shine any light on the surface, the reflection will display brilliantly and will have you (and I) in awe. Obviously, the glass design is one of the best parts but it is also very prone to fingerprints or smudges so it's really a shame that you need a protective casing for that. But if you're adamant about showing it off, then, by all means, let it shine.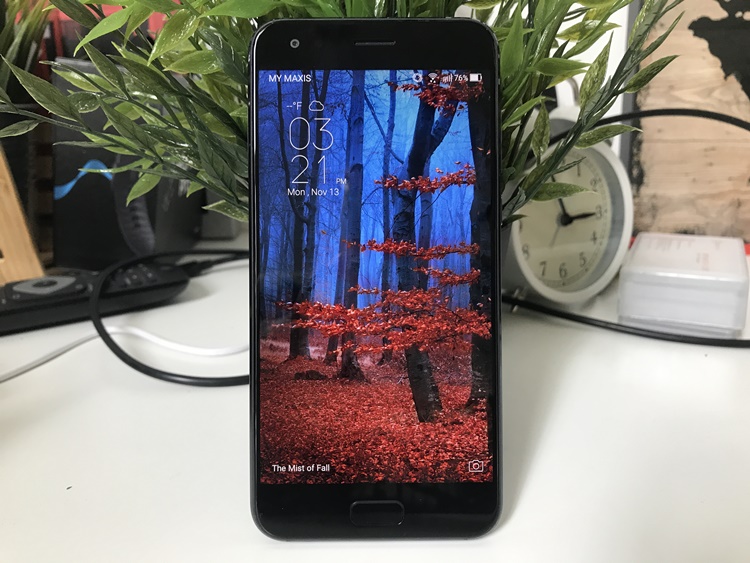 The ZenFone 4's metal unibody is protected by a Corning Gorilla Glass grade (not specified) on the front and back, but the phone is still quite compact to bring around with you. Surprisingly, the glass back isn't that slippery and the grip is comfortable too. The front fingerprint enabled home sensor is nicely placed as well and there is also a 3.5mm audio jack.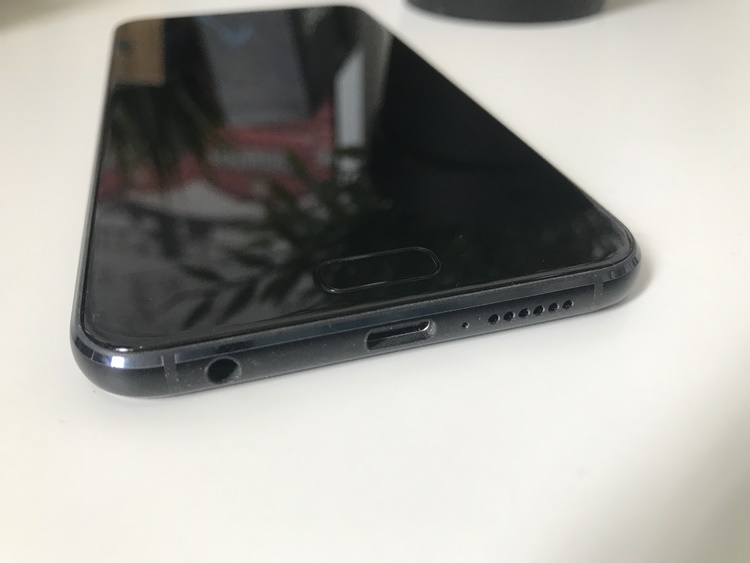 Headphone jack, USB Type-C and speaker grill, it's worth mentioning that the phone has dual speakers and the fingerprint scanner is really responsive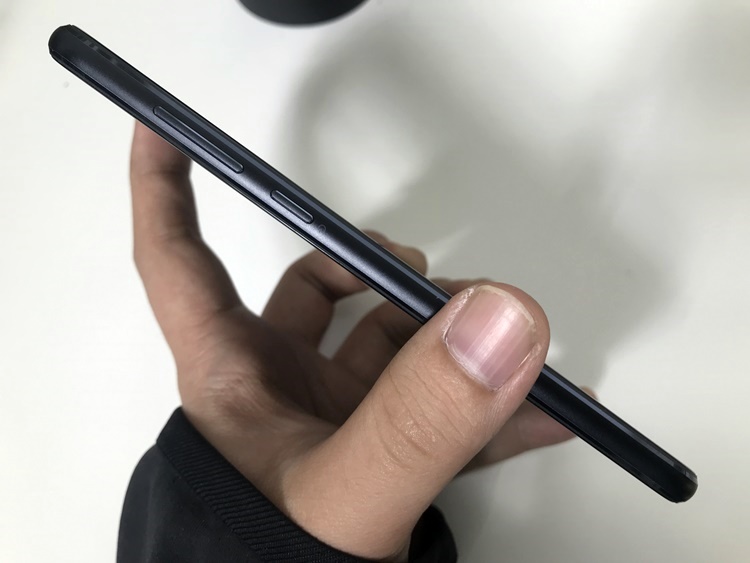 Solid side metals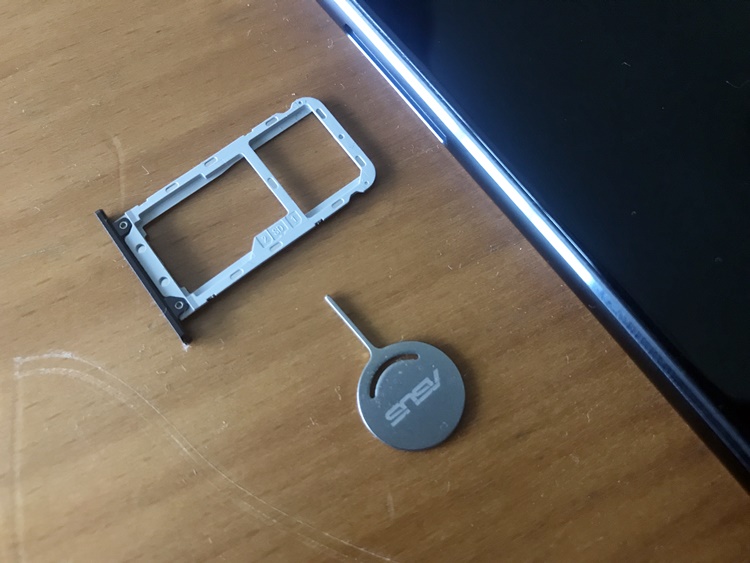 The hybrid dual SIM slot
Tech-Specs and features - Not just about the cameras
Here are the specifications for the ZenFone 4 (ZE554KL):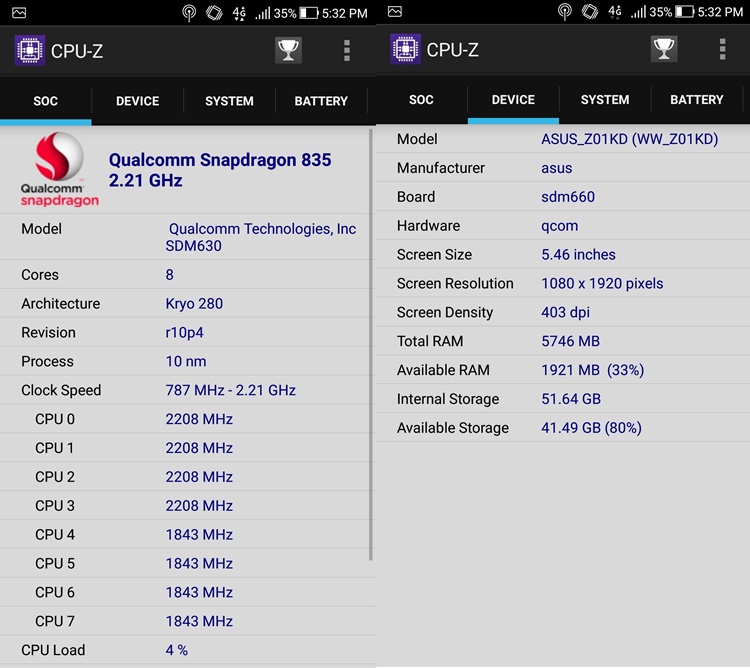 Qualcomm Snapdragon 630 processor (14nm), Adreno 512 GPU, octa-core CPU clocking at 2.2GHz
6GB RAM
64GB storage (expandable memory available up to 256GB via microSD card)
5.5-inch FHD IPS + LCD display in 1080p
12MP (f/1.8, Dual Pixel autofocus, 4-axis OIS) + 8MP (f/2.2, 120 degrees wide-angle lens) dual rear camera | 8MP front camera (f/2.0)
Features fingerprint scanner, 4K video recording, Super Slow Motion mode in 120fps FHD, 32-second slow shutter mode, RAW file format, Super Resolution mode, Dual nano SIM standby, Hi-Res Audio, USB Type-C (OTG)
Supports 4G, WiFi 802.11ad, Bluetooth 5.0, VoLTE (varies by region),
ZEN UI 4.0 based on Android 7.0 Nougat
3300mAh battery
Another highlight that got the ZenFone 4 to stand out is the fact that it's using 6GB of RAM. Granted, it's not the only 6GB RAM smartphone out there but it is one of the more affordable ones compared to say the OnePlus 5 or the Xiaomi Mi Mix 2. Although that's the case, it does lose out on using a mid-range Qualcomm Snapdragon 630 processor, but don't look down on it yet because it still performs quite well.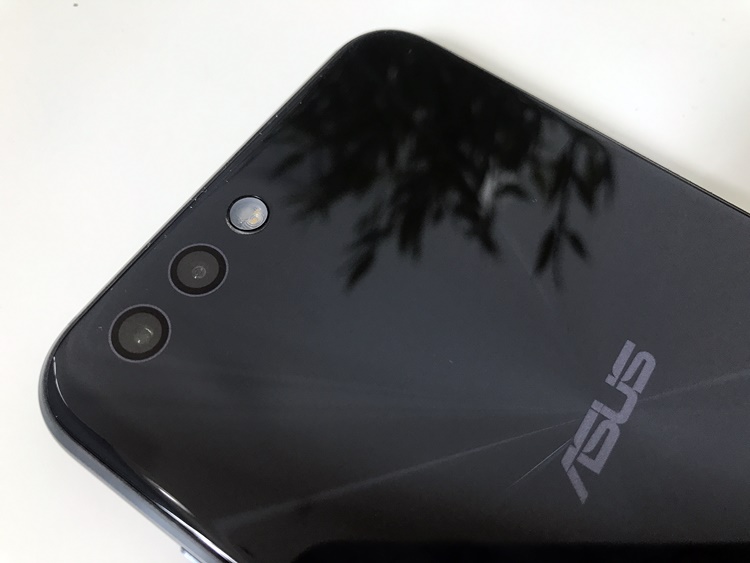 You would also notice that it has dual rear camera sensors now, but the function is basically the same as the ZenFone 4 Selfie Pro minus the DuoPixel Technology (check out our review here). It doesn't use two sensors to capture an image but rather one at a time, and its secondary camera has a wide-angle lens, going as wide as 120-degrees so it's great for taking landscape phoneography.
You may also notice there are a bunch of camera features such as 4K video recording, Super Slow Motion mode in 120fps, 32-second slow shutter mode, RAW file format, and Super Resolution mode, which really says a lot about ASUS taking #WeLovePhoto seriously.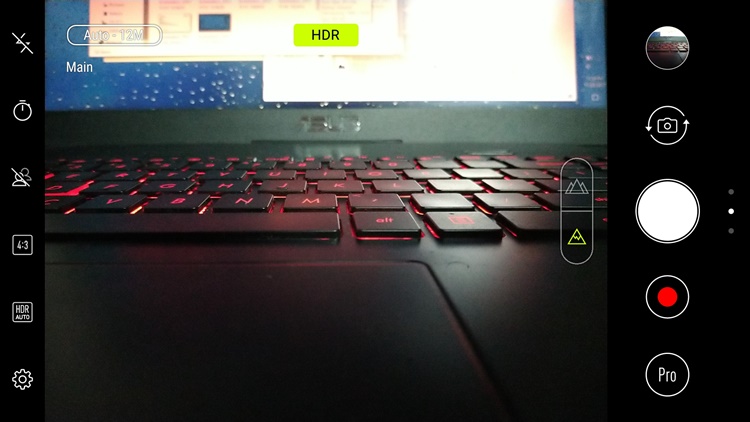 The camera user interface, you will see that mountain icon on the right is used to switch modes between normal and wide-angle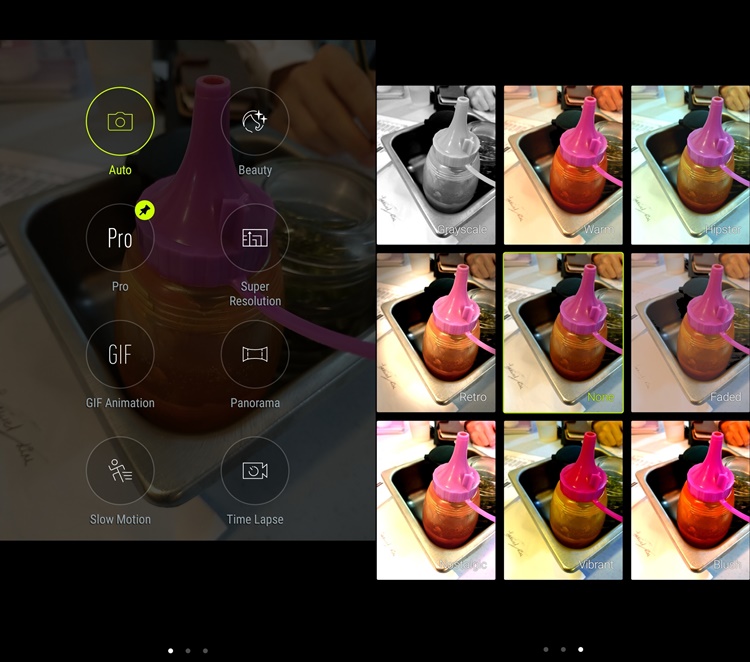 Camera modes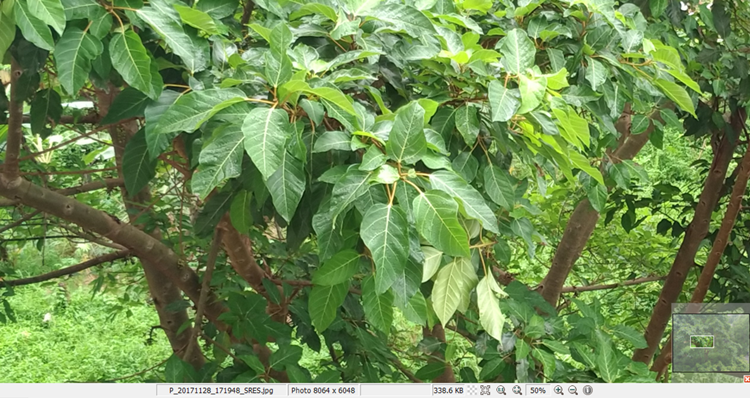 50% zoom-in at a Super Resolution mode, not bad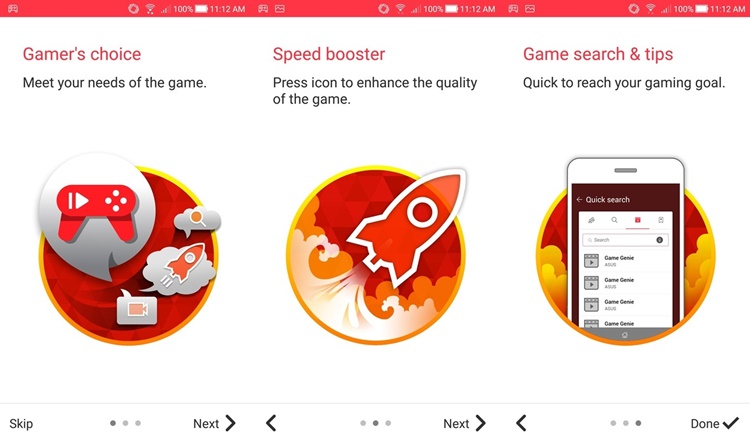 Game Genie feature, very useful for gamers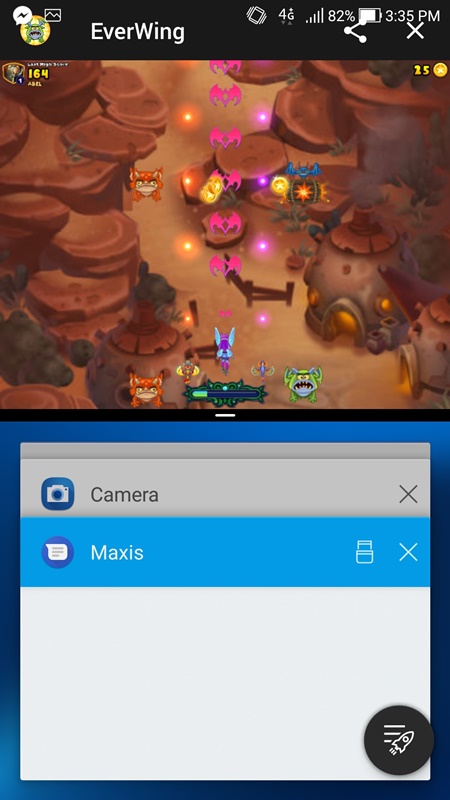 Split screen
Performance – Awesome battery!
For the tech specs inclined, the difference between the Snapdragon 625 and 630 are quite minimal despite the latter's 14nm fabrication process. That's exactly the case with the ZenFone 4, comparing it with the ZenFone 4 Selfie Pro, I honestly can't feel that much of a difference in power so I'm wondering if maybe they should have just stuck to the Snapdragon 625 instead. But anyway, the 630 processor still delivers. There's no problem in gaming but it does have a bit of a lag when navigating between the menus in Asphalt 8: Airborne and Arena of Valor (AoV), otherwise playing in-game is fine.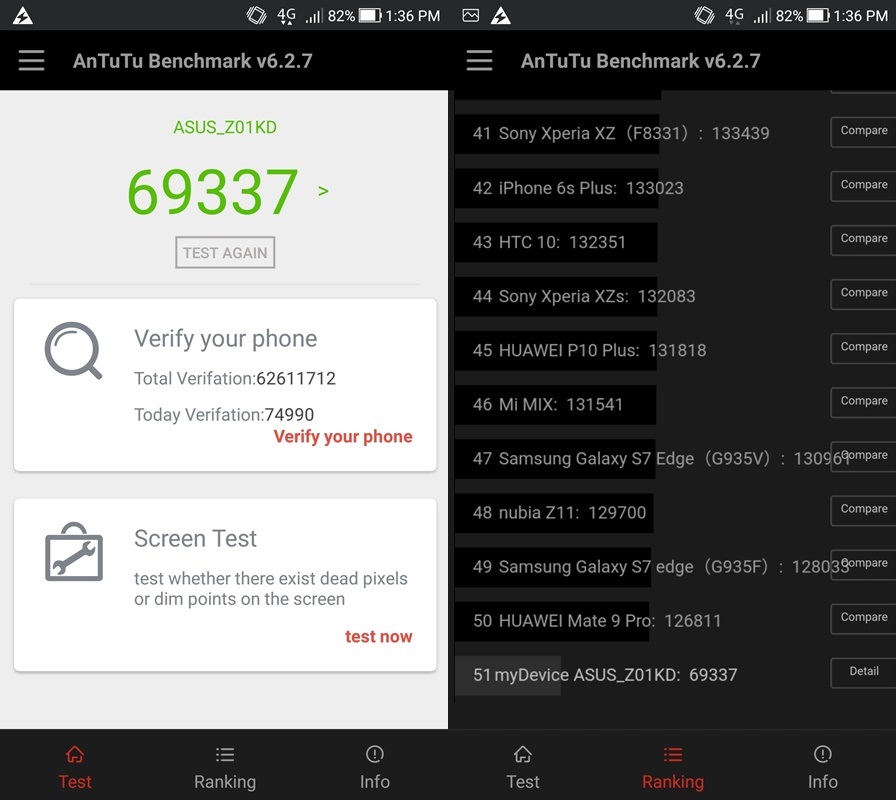 AnTuTu score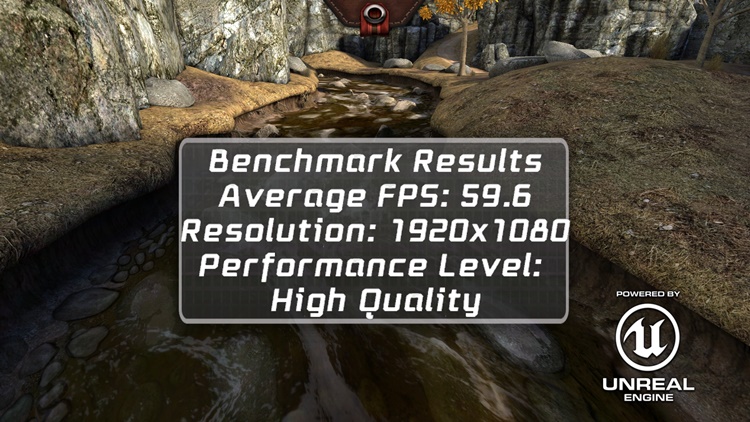 Epic Citadel score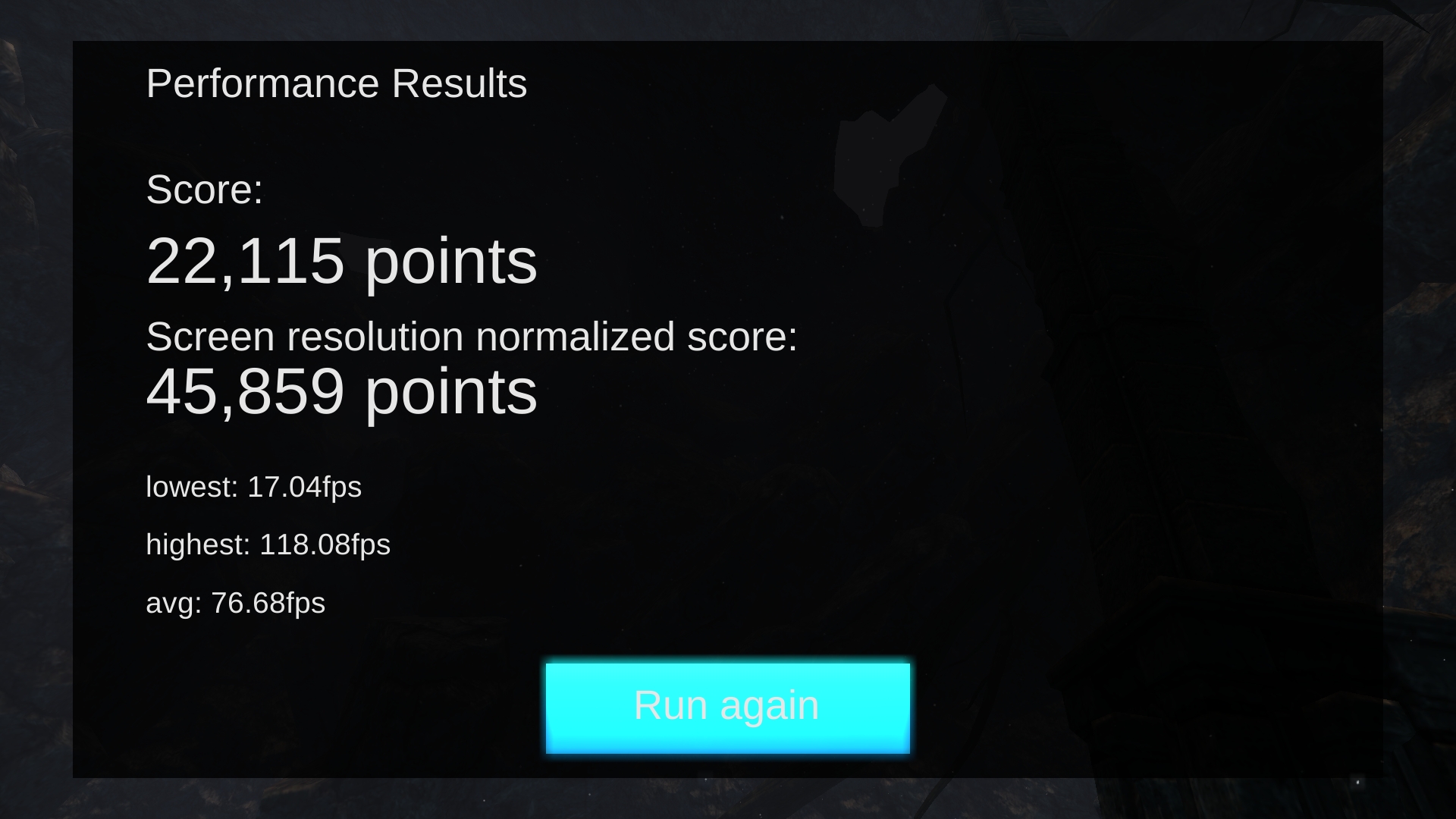 GPUBench score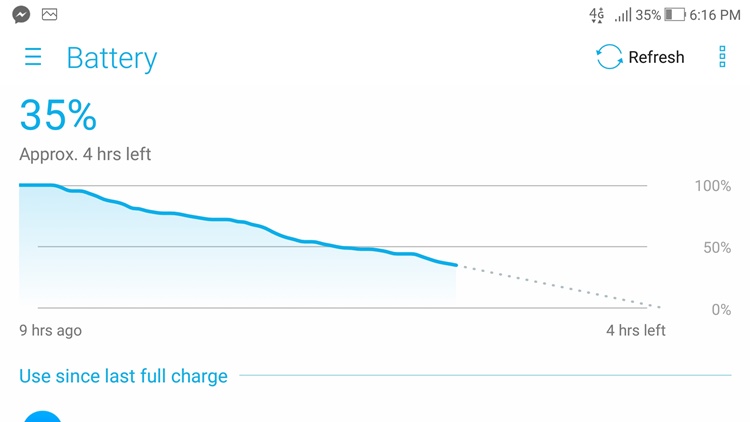 Battery life gets an A+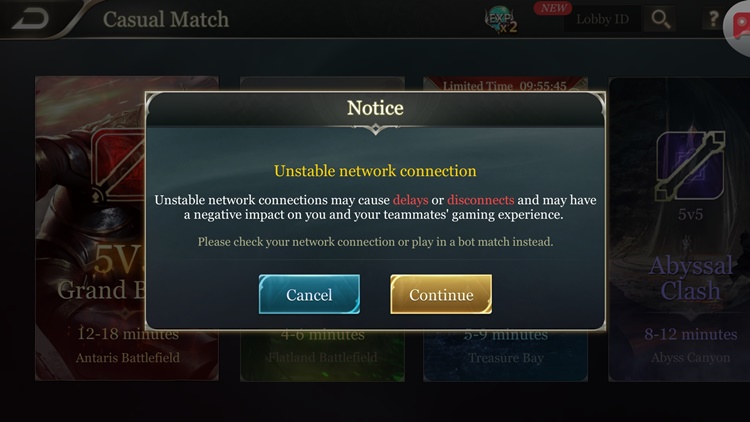 Connectivity still needs some fixing
Battery performance exceeded my expectations (perhaps due to the 14nm fabrication process). While it does get warm, your fingers won't burn up in flames or something. Longevity is also one of the best that I've reviewed, easily lasting the whole day (even after three rounds of AoV) as well as quick charging, which charges to full in just one and a half hours. However, its connectivity performance still needs some work so I hope ASUS can improve it in future patches.
As for the camera, I think most of the image quality is quite good. But I just don't understand why they can't just make the wide-angle sensor be 12MP as well instead of just 8MP or at least somehow combine the two sensors, as a sharp eye will surely notice the drop in resolution. This makes the wide angle only usable under good lighting conditions such as the outdoors (don't count your bets indoors). Anyway, check out the image samples down below!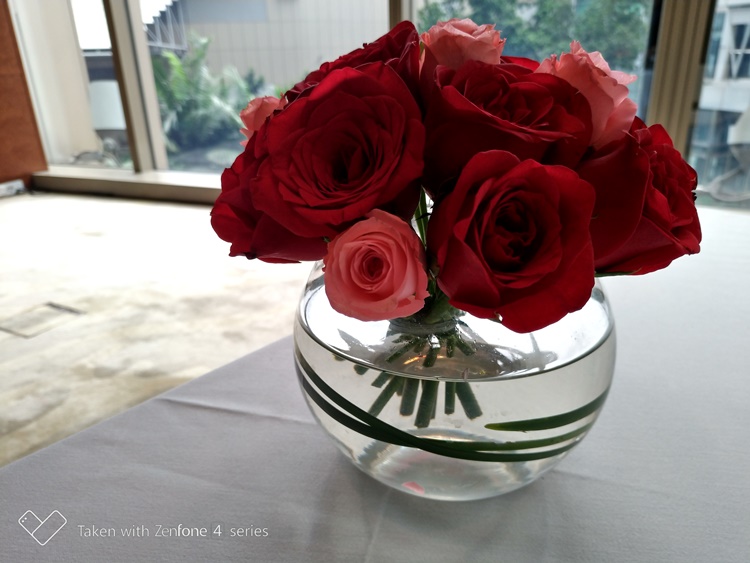 ASUS has its own watermark now lol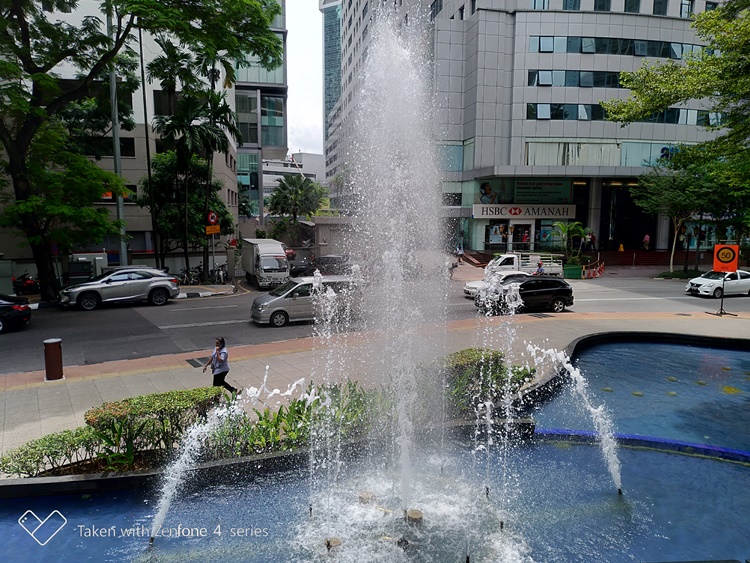 Normal shot, auto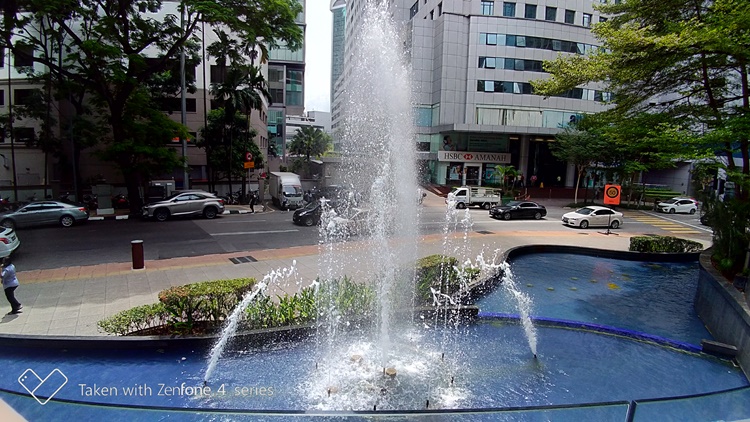 Wide-angle, same position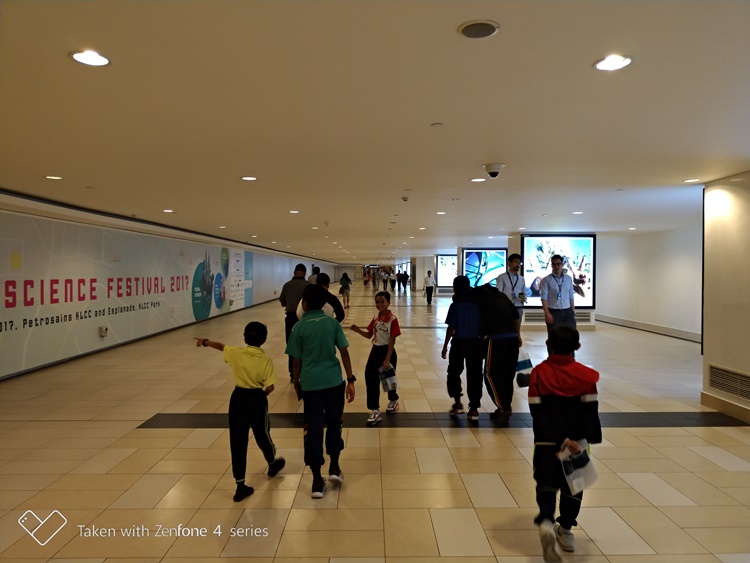 Indoor shot, auto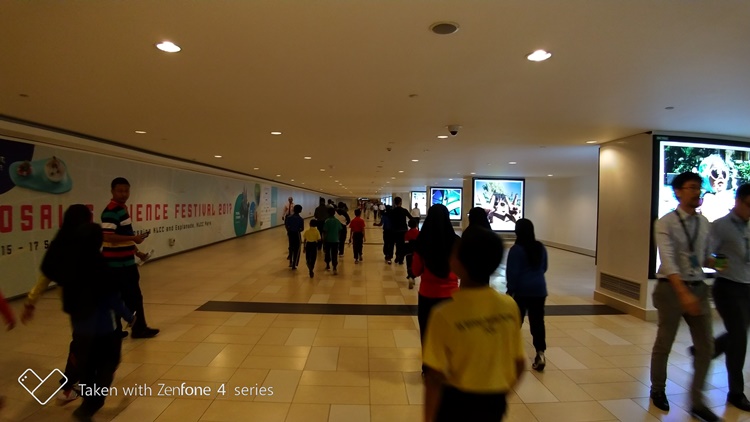 Wide-angle, you can see the image became a bit darker and blurry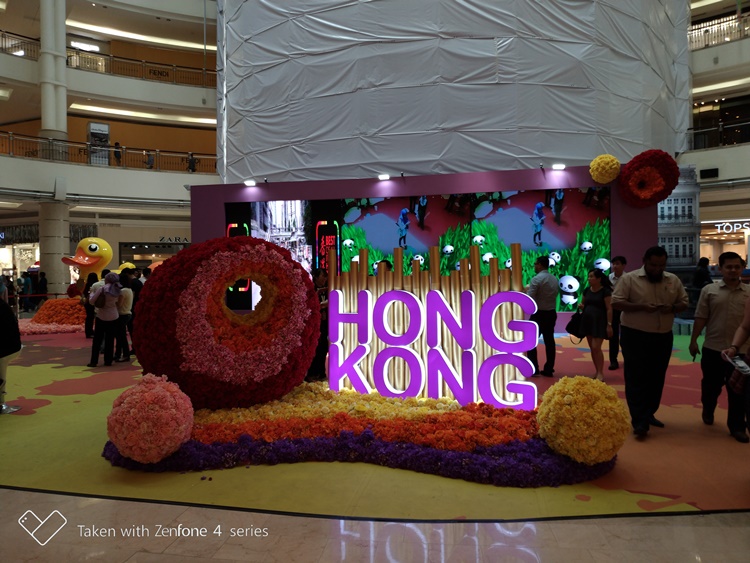 Another one, contrast is quite good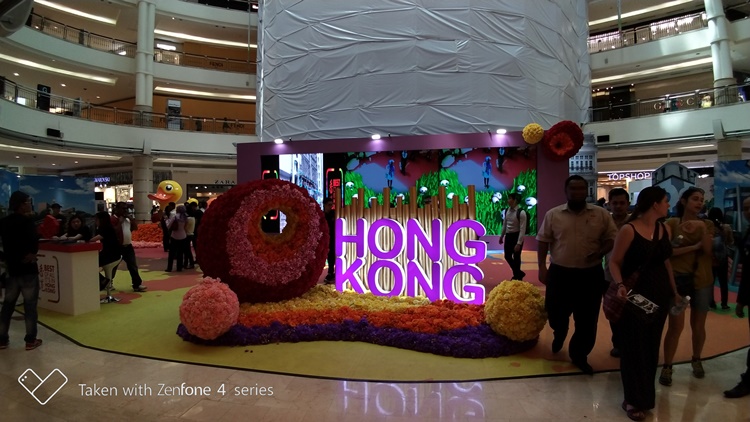 Wide-angle sample no.3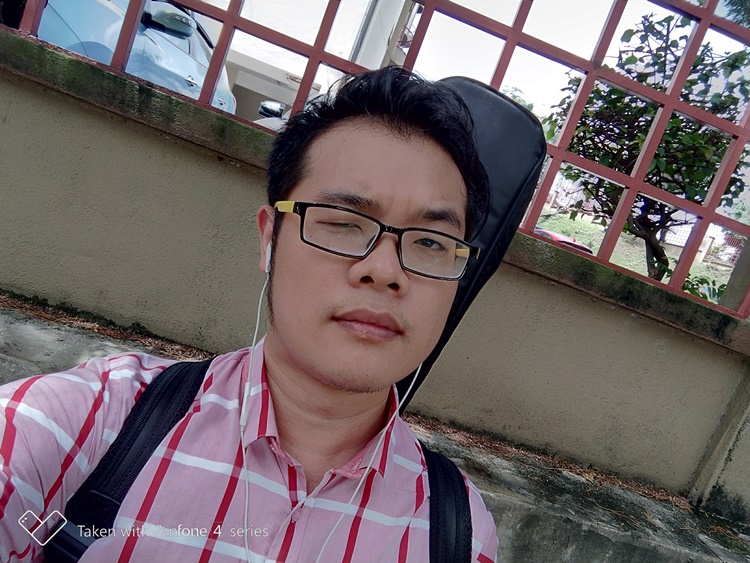 Selfie has ASUS watermark too lol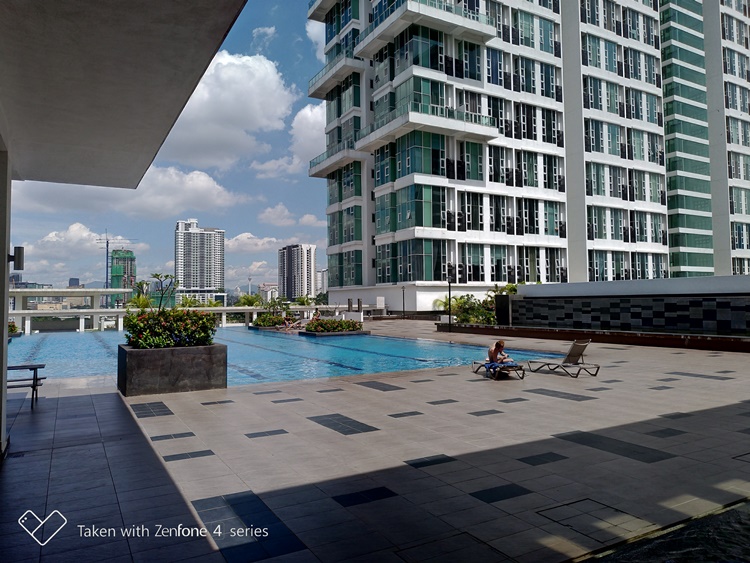 Before wide-angle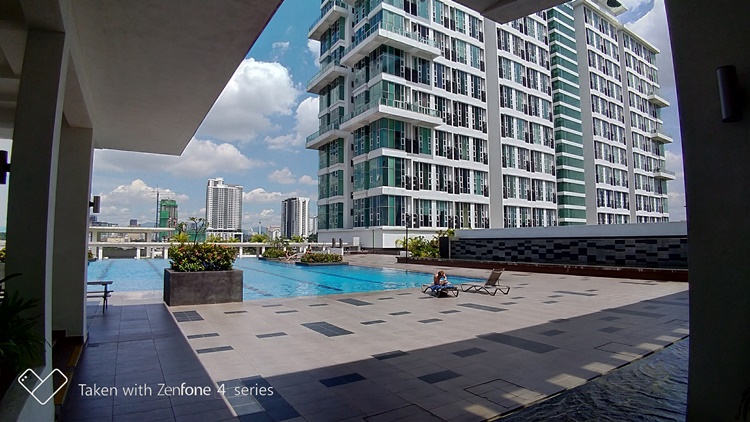 Wide-angle, still same position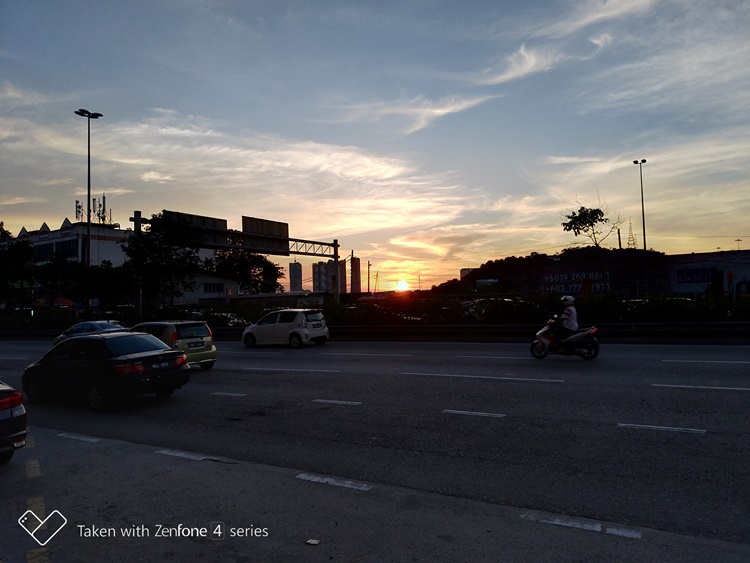 Good sunset picture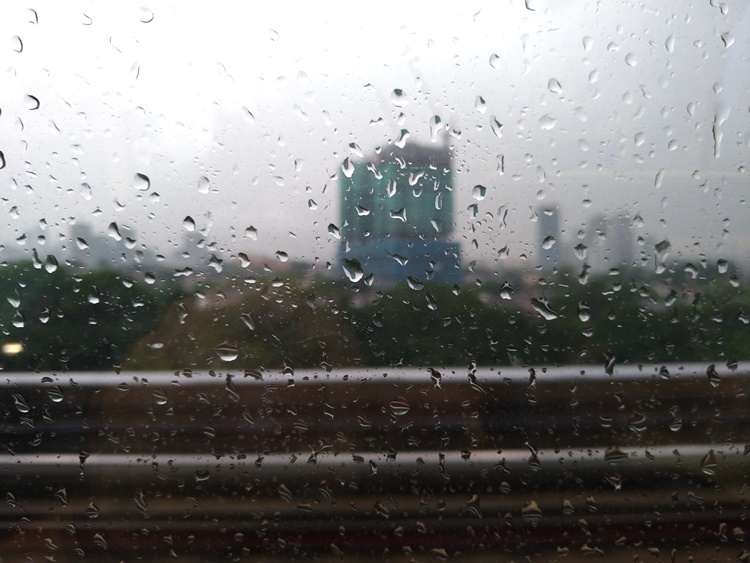 A close up on the raindrops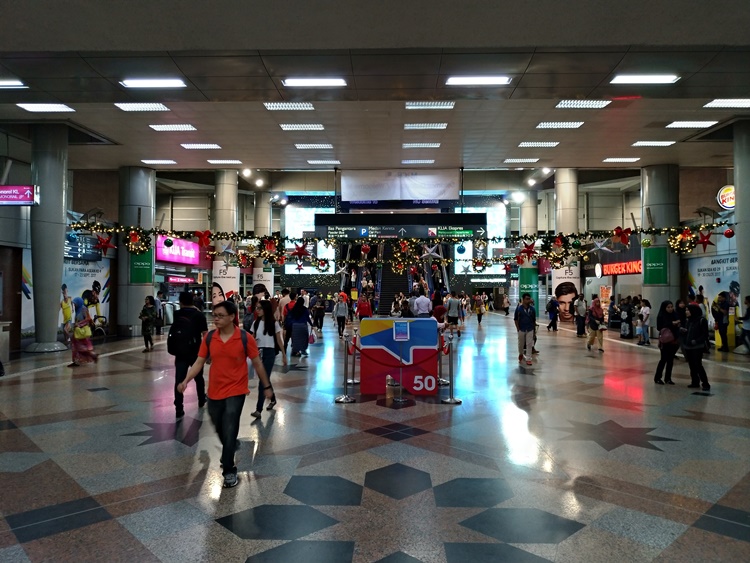 Another indoor shot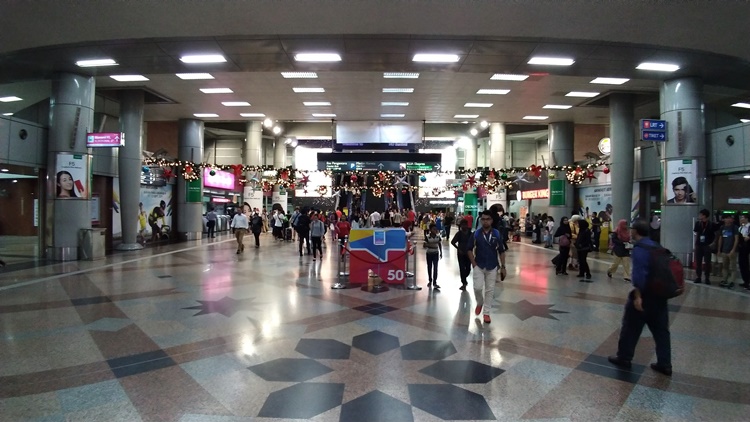 If you can notice, the contrast quality does drop a bit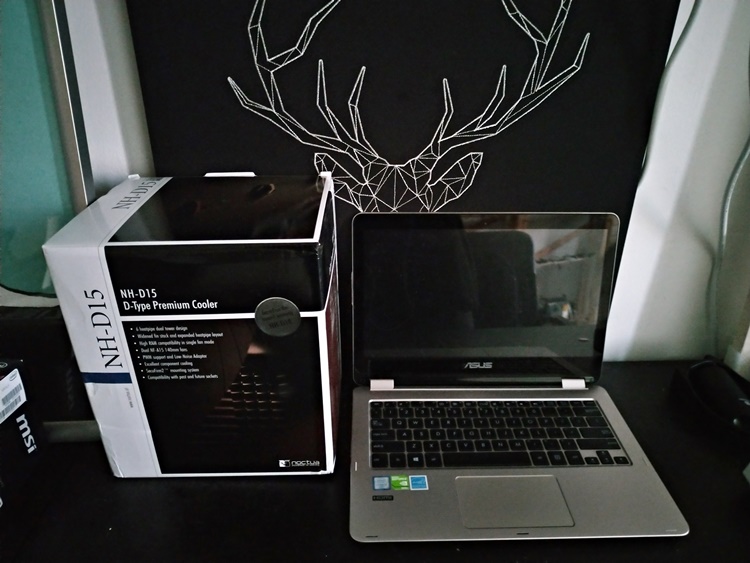 No problems for low-light environment with the normal sensor, it's actually supposed to be darker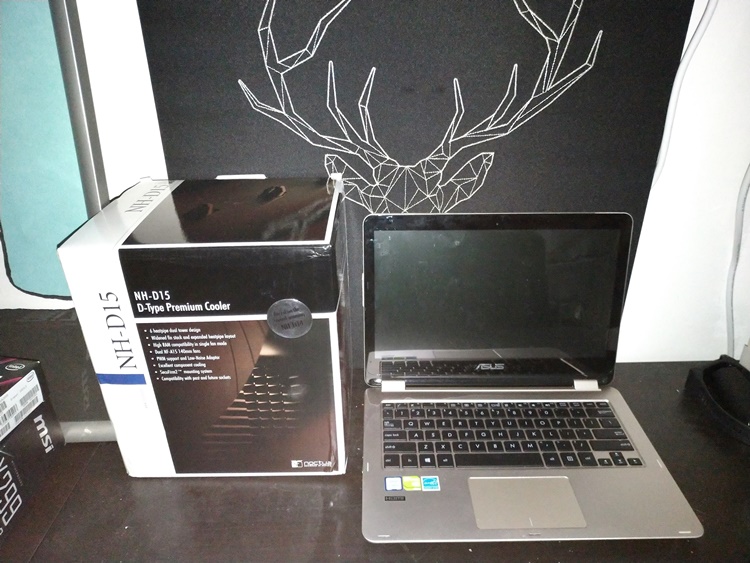 Flash mode on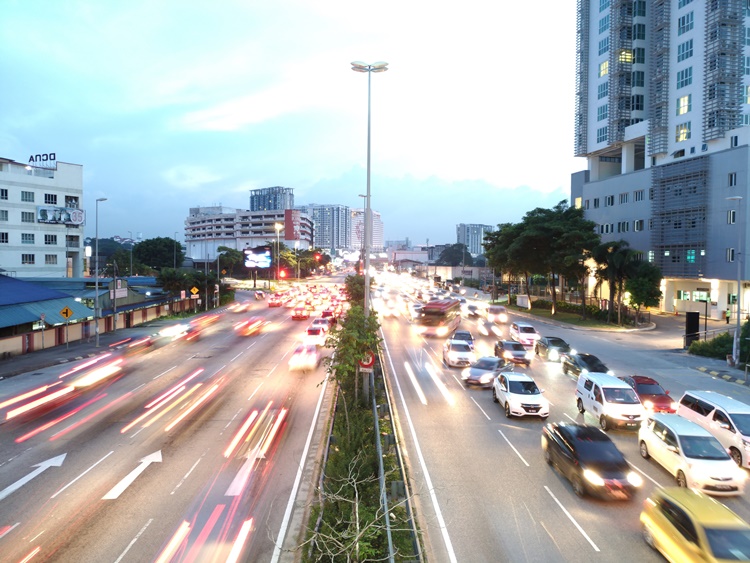 Manual mode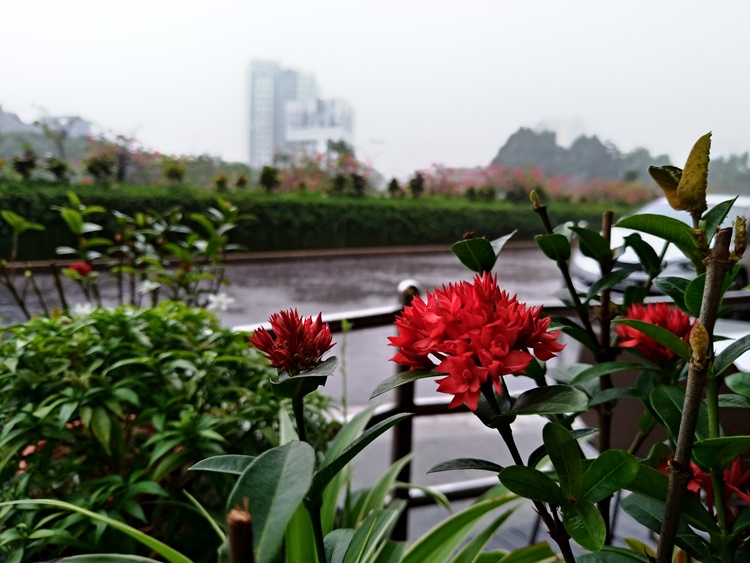 Bokeh effect gets a pass

Panorama shot
Conclusion – Pretty good, but challenged
Overall, the ZenFone 4 is still a pretty good phone. My favourite features have to be the beautifully compact design, excellent battery performance and the camera is quite good too and it handles games quite well. The 8MP wide-angle is still okay in certain situations, but seriously, they really need to fix the connectivity performance. You may also find that your ZenFone 4 lags at times, so always be sure to check if there are any software updates because during my three weeks review, I've updated it three times already and I'm sure they will continue to roll out more.
On top of that, the ZenFone 4 is in a rather weird spot because of its price at RM2099. There is some tough competition in this price range such as the OnePlus 5 (RM2399), Huawei P10 (RM2499) and the Xiaomi Mi Mix 2 (RM2199). Note that the first two phones are flagship-tier devices and their prices have already dropped after being out for a few months, also the Sony Xperia XZ1 Compact is another one to look out for, as it also features flagship specs for just RM2099 as well.
So what do you think? Do you know anyone else who has the ZenFone 4? Let us know in the comments below, thanks for reading and stay tuned for more future reviews at TechNave.com.