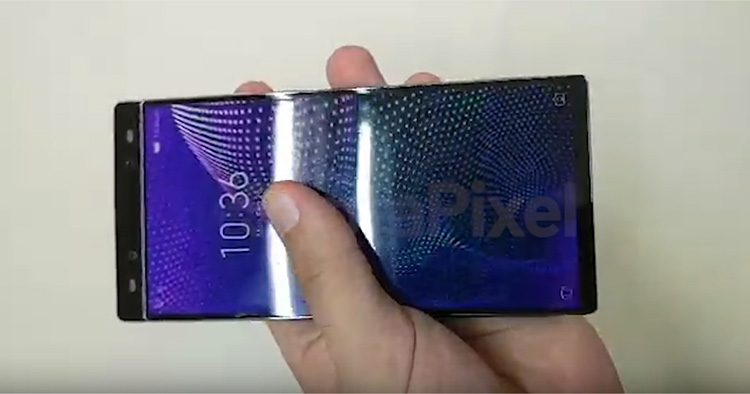 We're only a few days away from the launch of the much anticipated ASUS Zenfone 6 and a leaked hands on video of the device has surfaced online. The video shows brief hands-on shots of the device, showcasing a dual slider mechanism on the device.
Sliding the video upwards shows off dual speakers at the bottom of the device. Sliding the device down reveals the selfie camera which looks to have 2 LED flashes built into it. It is unclear if the selfie camera is a single or dual setup according to the video. When you slide upward, the device reveals what seems to look like a second touch display at the bottom of the device. One of the icons at the bottom looks like a shutter button and the other is unclear. Our guess is that the panel may be a panel where you can insert certain apps as shortcuts.
In addition, the bottom of the device shows off a USB-C port as well as 2 slits which likely are the speakers. The back comes with a dual rear camera setup with LED flash as well as a rear mounted fingerprint scanner. As for the front, we could easily see a full infinity display but there is a slight chin at the bottom of the display. The right side holds the volume button as well as the power button. As for the design of the device, it looks very rectangular with a very unappealing rear design.
ASUS had revealed the blueprint of their design on Twitter a few days ago. However, due to the quality of the video, it was hard to discern of certain parts of the design was missing or just cannot be seen such as the Smart Key and the 3.5mm headphone jack. The leak also did not match rumours going around in regards to the device's official casing as the rear design of the device in the video is completely different to the leaked images of the case.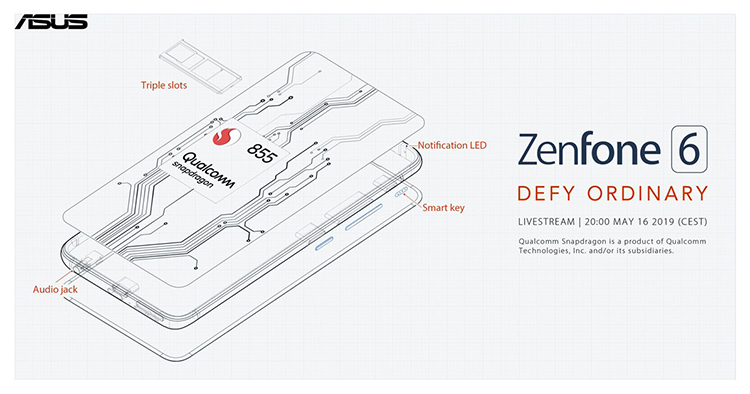 We're only 2 days away from the device's launch so it is best that we sit tight until official announcements about the device is revealed. It is speculated that the device may be priced at ~RM2680 with tech specs that include the Snapdragon 855. I do hope that the ASUS Zenfone 6 does not look this way. What do you think? Keep up with the latest ASUS Zenfone 6 news and updates on TechNave.com.