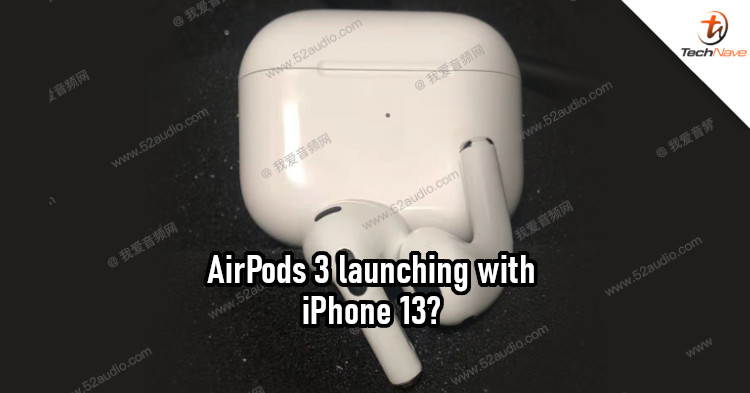 Render from 52audio.com
The launch date for the Apple AirPods 3 has changed a few times in the last few months. Last year, analysts claimed that it will be mass-produced in early 2021 before launching soon after. It was then changed to May 2021, and now it's expected to be a Q3 2021 launch.
According to Digitimes Asia, the shipment of relevant components for the Apple AirPods 3 will be scaling up between Q3 and Q4 2021. If that's true, it means Apple will be mass-producing the audio device during this period. However, sources still believe that Apple will unveil the new AirPods 3 with the iPhone 13 series in September 2021.
The interesting part about the third generation is that it will feature some major upgrades. Not only is it expected to feature motion sensors, but it's allegedly going to have a new audio chip that supports Lossless Audio for Apple Music. In terms of design, it'll stick to the original AirPod's design but come with a shorter stem.
If the AirPods 3 is launching in September, we're most likely going to get more leaks about it in the coming weeks. With that said, what are your expectations for the new model? Let us know in the comments, and stay tuned to TechNave for further updates.