Enjoy a seamless user experience with Huawei Share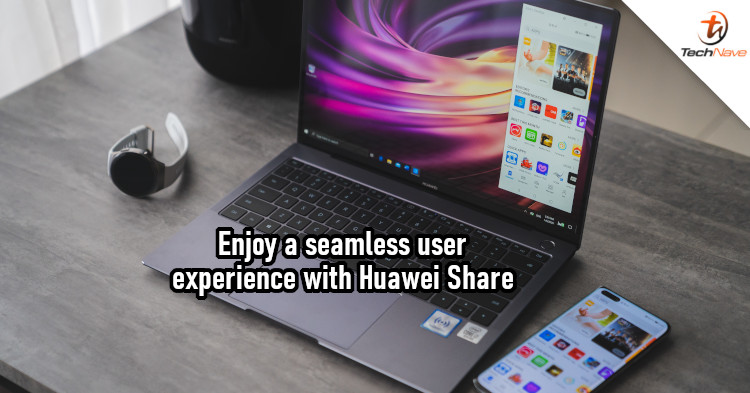 Huawei is well-known for its smartphones, but the company is also known for making telecommunications equipment. Their goal of connecting things and people isn't just limited to 5G towers though, as the company has started to release new products that can connect devices seamlessly.
Quite a number of these devices are available in Malaysia too, which is why it's good to know what they do and how they connect. Who knows, you might decide to get them for the convenience! With that said, these devices mainly connect using Huawei Share. Using this feature, you can enjoy a seamless user experience with your Huawei devices with just One Tap.
Multi-Screen Collaboration for better work efficiency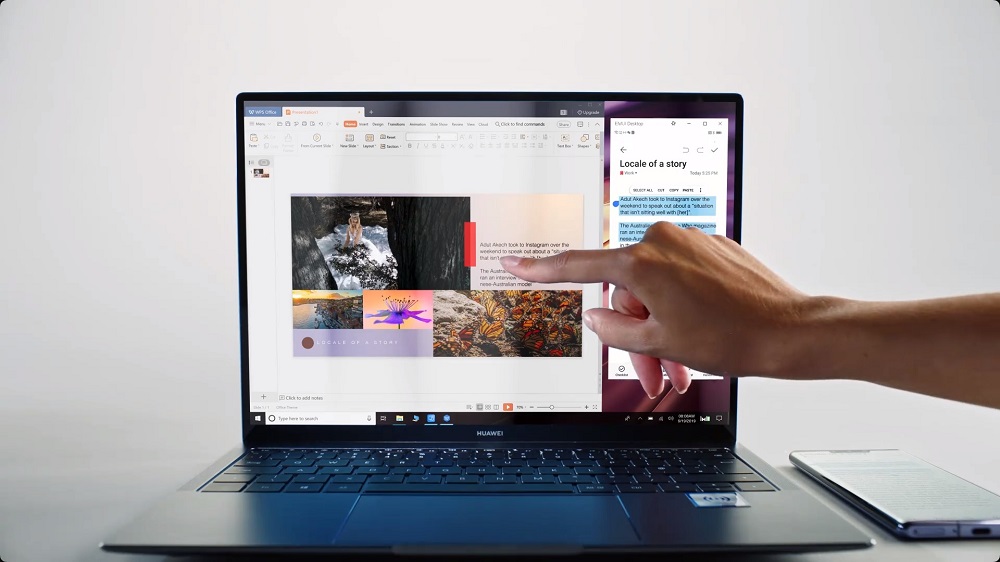 You can edit files on your phone using a MateBook laptop
The heart of the Huawei Share experience is always a Huawei smartphone. Take the Huawei P40 Pro, for example, which is one of the company's latest devices. It's a powerful flagship smartphone featuring the Kirin 990 5G chipset and has a substantial 6.58-inch OLED display. But that may not be big enough for some and typing on a touch-screen can be challenging.
But you can connect it to a MateBook X Pro laptop for multi-screen collaboration. Once connected, you'll be able to control apps on your phone with a mouse or edit documents with the keyboard. Typing on a keyboard is much easier compared to typing on the touch screen of your phone, after all. You can also use the microphone and webcam on the laptop to do your Huawei MEETime video calls.
Hassle-free audio sharing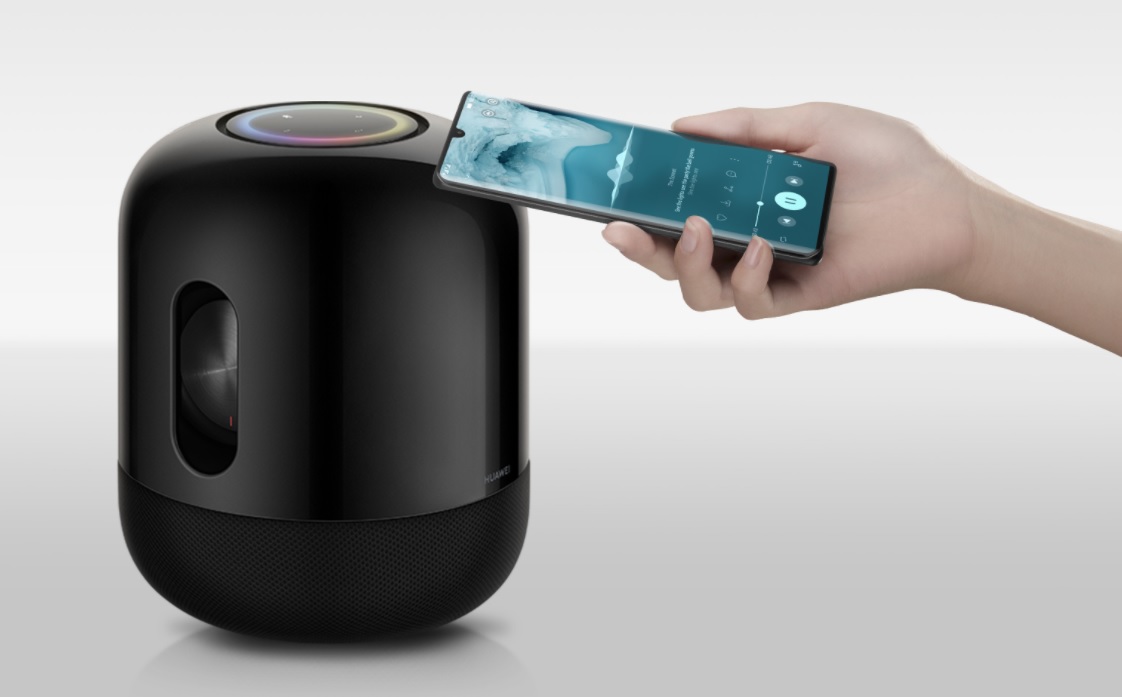 Tap on the NFC panel to share your favourite music
Besides laptops, you can also connect a Huawei phone to audio products like the recently launched Sound X smart speaker. This premium speaker comes with six full-range tweeters and two large subwoofers, delivering excellent audio quality. The great thing about it is that you can connect a Huawei smartphone to it quickly with One Hop Audio Sharing.
All you need to do is tap the phone on the speaker's NFC panel and voila! After that's done, you can control music playing on your phone through the speaker's touch controls. For example, you can adjust the volume or place your hand over the top of the speaker to mute the audio. The speaker can also automatically pause your music if you have an incoming call and resume playing once the call is over.
Quickly pair your phone to earbuds too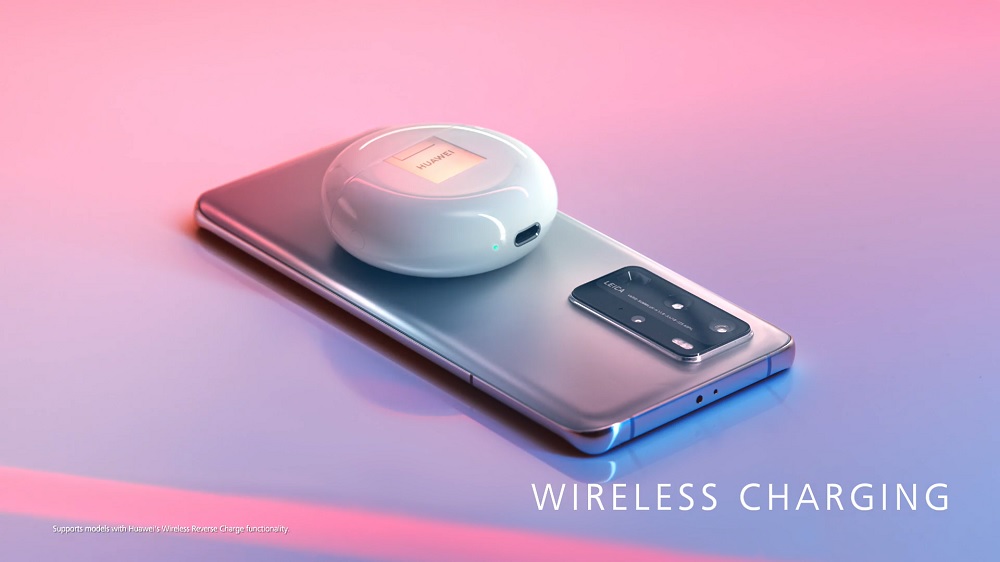 You can use the P40 Pro to wirelessly charge the FreeBuds 3
Speaking of audio, another type of audio device you can quickly pair with a Huawei smartphone would be a true wireless earbud model like the Huawei FreeBuds 3. Like the Sound X, all you need to do is tap the phone to the charging case. A pop-up will then appear on your phone, which you can click on to initiate the pairing. Just make sure that NFC is enabled!
After you've paired it, you can double-tap on the right earbud to play and pause, or double-tap on the left to toggle the active noise cancelling. Pretty handy!
Tap once for WiFi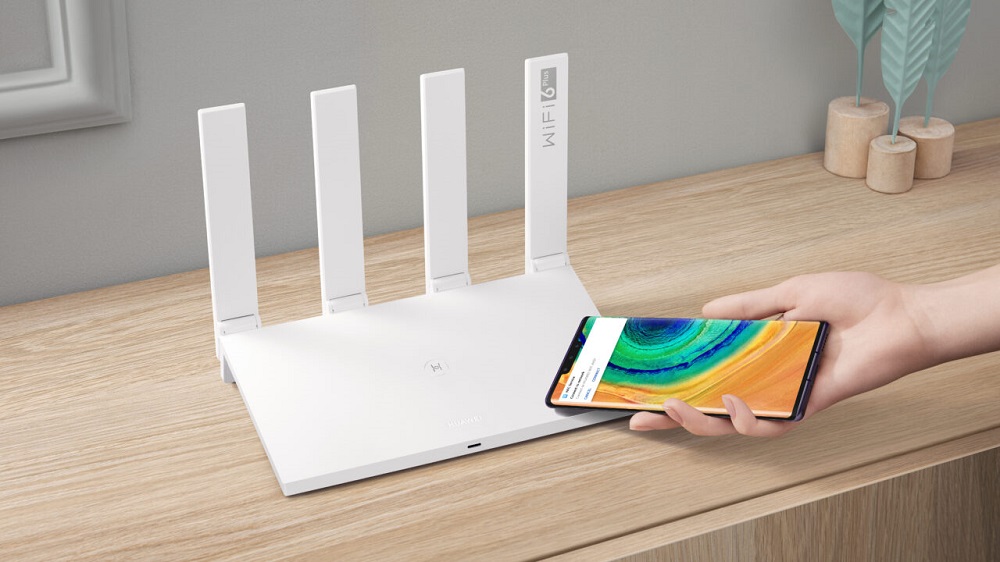 Who needs passwords when you can just tap?
Other than audio devices, Huawei now also has a network router in its range of products. Specifically, the WiFi AX3 router that was launched last month. This is a wireless router that supports WiFi 6, so it can provide very fast wireless network speeds. Its 160MHz frequency bandwidth allows its signals to penetrate walls better, which can be useful for homes and offices. With the WiFi AX3, you can enjoy faster connectivity and larger WiFi coverage on a Huawei P40 series smartphone!
And just like the other products already mentioned, you can quickly connect to the WiFi network of this router with Huawei Share. The advantage of doing this is that you can share your WiFi to visitors, without exposing any passwords!
Sync up with your digital fitness trainer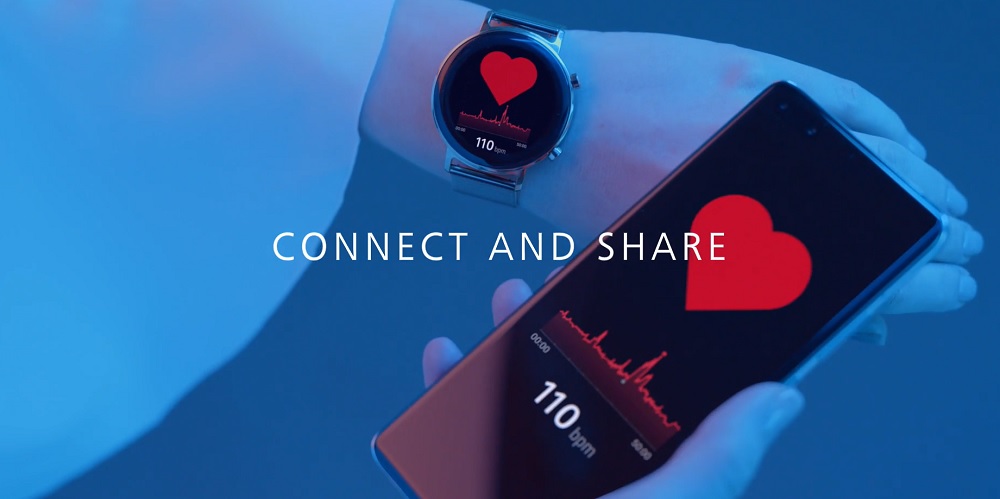 You can also use Huawei Share to easily pair your smartphone with the Watch GT2
Last but not least, the Watch GT2 can also be paired with your Huawei smartphone with Huawei Share. The Watch GT2 comes with a variety of sports mode tracking, 5 ATM water resistance, as well as a speaker and microphone for phone calls. By connecting the smartwatch, you'll be able to track all the data via your Huawei smartphone.
That's all we have for now, but expect to see more devices that can connect in the future, such as the Vision TV Smart TV X65. If you want to learn more about the devices that can be linked together with just one tap, do take a look at Huawei's Together 2020 website.
Well, what do you think about the device integrations listed above? Are there any other combinations you think would be useful? Let us know in the comments on our Facebook page and stay tuned to TechNave.com for more articles like this.