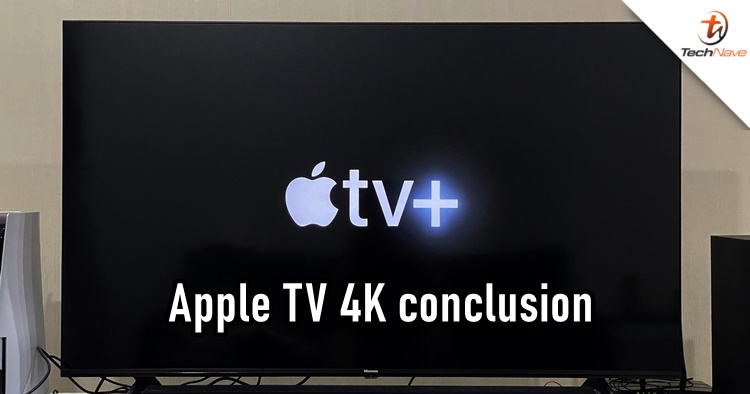 TV streaming services have certainly become very popular. In Malaysia alone, there are several international and local brands. This includes Netflix, Disney+ Hotstar, HBO Go, Amazon Prime Video, iFlix, Viu, iQiyi, and many more. Then at the corner...there's Apple TV+.
In my TV streaming service comparison article, I mentioned that it's kind of odd that most Malaysian Apple users don't talk much about Apple TV+. Even among my Apple gang of friends, it's never really a topic. However, I was given the opportunity to check it out with the Apple TV 4K, so here's what I think about it.
Where do we start? Well, I guess I can start with the monthly price of RM19.90. That's really affordable if compared to Netflix (RM33 per month at Basic), HBO Go (from RM25 per month), and Prime Video (RM25 per month). Technically, Disney+ Hotstar is slightly cheaper at RM18.30 per month, but the RM54.90 fee for three months is fixed. Furthermore, if you purchase a new Apple device, you can watch Apple TV+ for a year for free!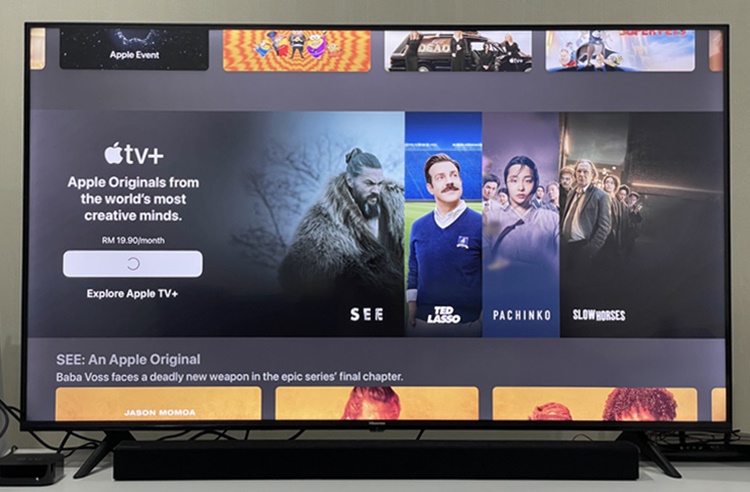 For RM19.90 per month, that's a good price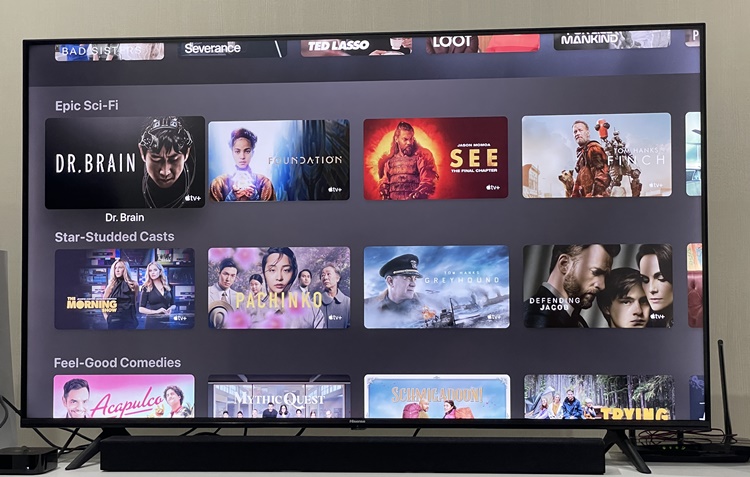 Some of its exclusive original movies and TV shows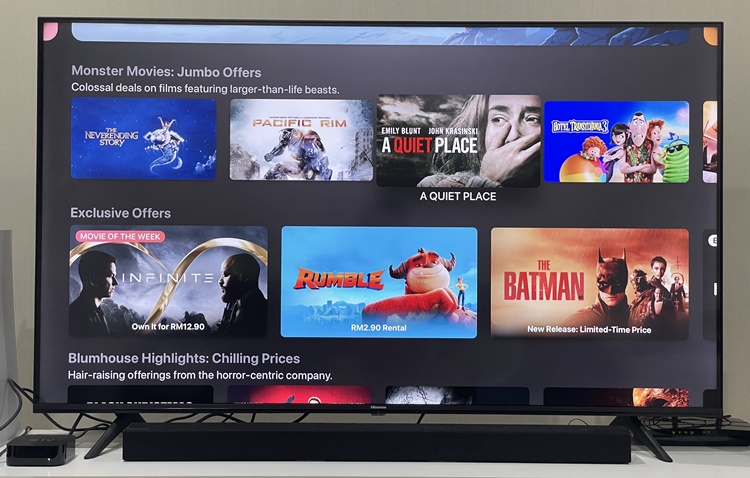 Alternatively, you can also find movies from other studios here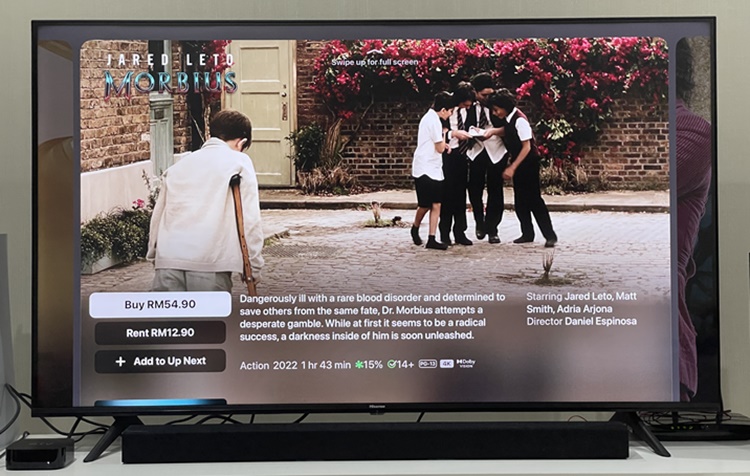 You get to buy or rent a movie too
In terms of content, you'll find original content and other blockbuster movies on Apple TV+. You'd be surprised to know that you can also watch movies and TV series that aren't exclusive on the platform, such as The Batman, A Quiet Place, Pacific Rim, and more. Alternatively, you may even rent them individually at prices as low as RM2.90.
In addition, Apple TV+ offers content in 4K HDR and Dolby Atmos setting for cinephiles. Like Fitness+ and Apple Music, you can easily find a wide range of genres to your liking or even selected actors, actresses and directors if you want to binge them. The user interface has already been set, so there's something for everyone.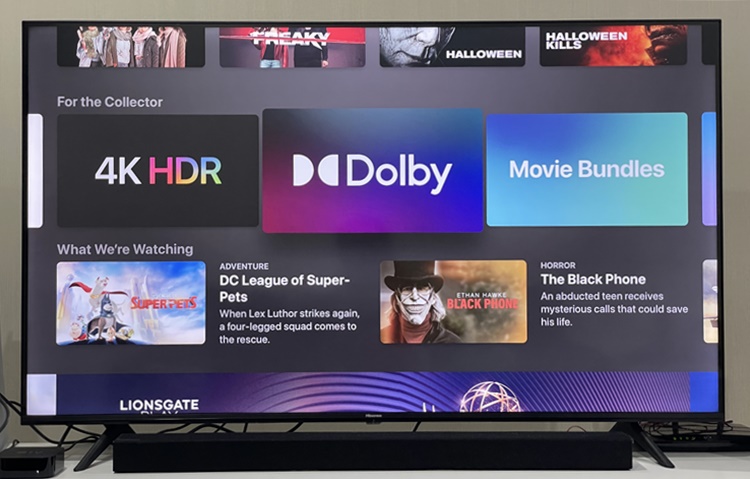 4K HDR and Dolby collection for the cinephiles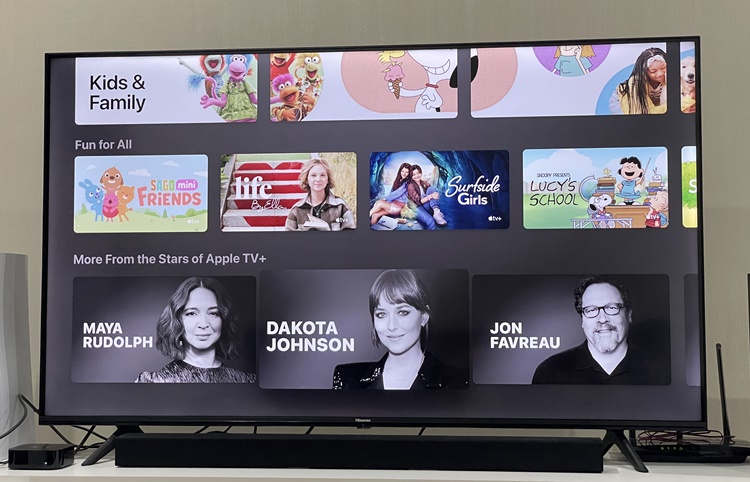 You can choose to check out a particular actor, actress or director's list of movies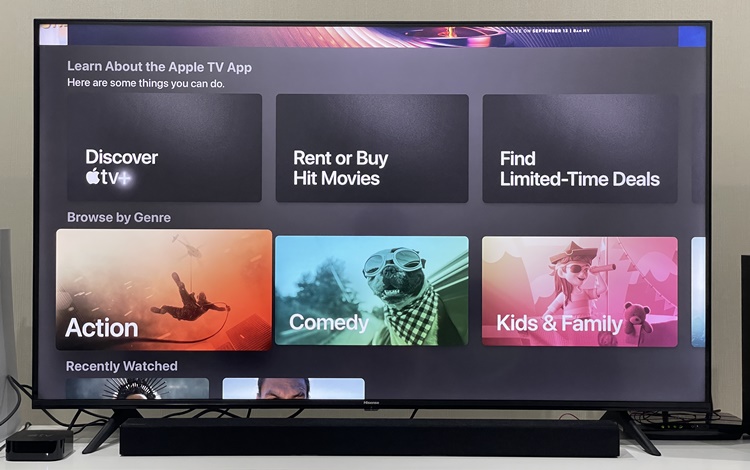 There's something for everyone
During my time with the Apple TV+, there were three shows that I decided to check out - See, Ted Lasso, and Prehistoric Planet. All three shows are originals, exclusive on the streaming platform. As a film snub, I was really impressed by the quality and effort produced for these shows. Ted Lasso is hilarious if you love The Office and football, the realism of the graphics on the CGI dinosaurs is breathtaking, and the location sets in See are unbelievable.
I could go on reviewing the shows, but I digress; this is about the Apple TV+, after all. Many of these TV shows won several awards, but I think it doesn't matter much to Malaysians. From my time checking out Apple TV+, I don't really recall seeing much Asian content. Granted, there are Korean TV series such as Dr Brain and Pachinko. But if the platform has a huge library of Asian shows like Netflix, I believe it would be a selling point for Malaysians.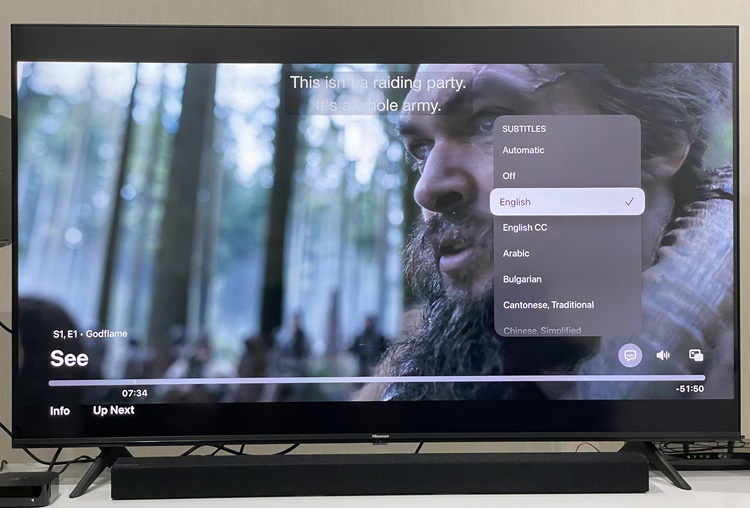 You can set the subtitles to various languages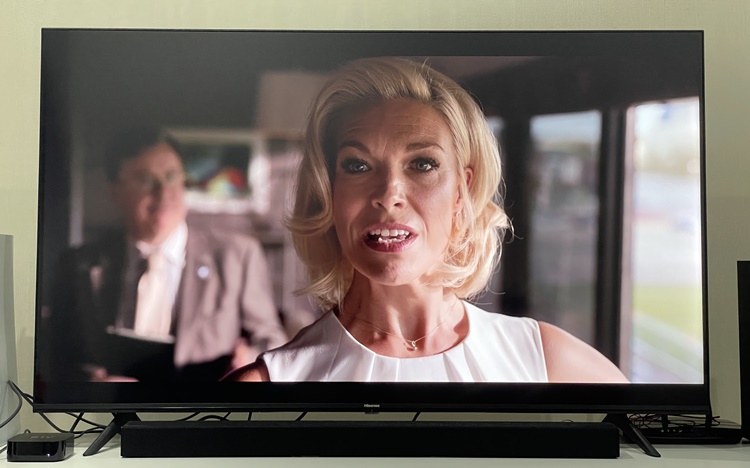 It's safe to say that all movies and shows on the Apple TV+ are produced with quality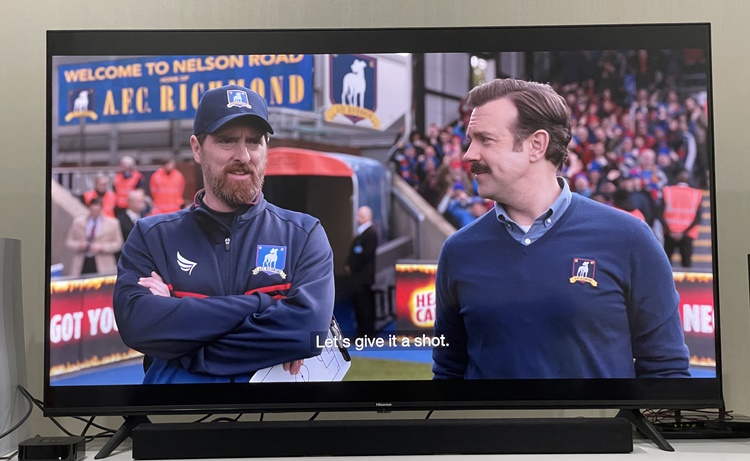 Never knew I would enjoy Ted Lasso that much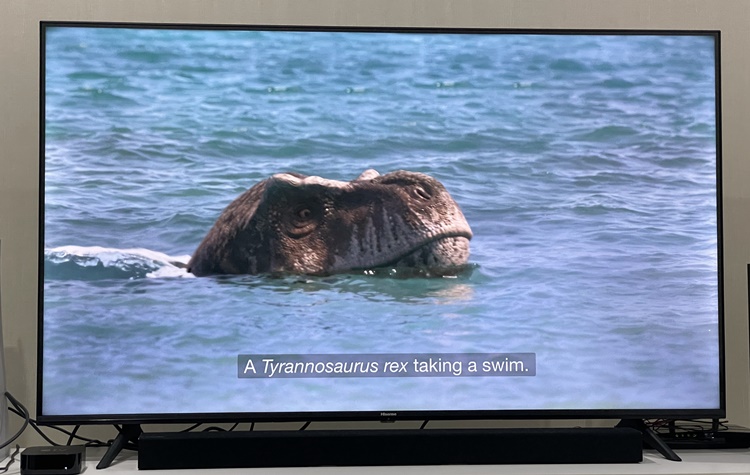 I also enjoyed watching Prehistoric Planet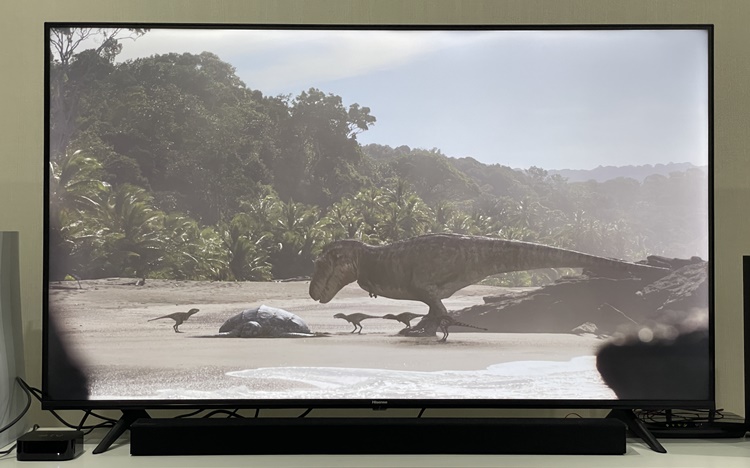 Impressive CGI there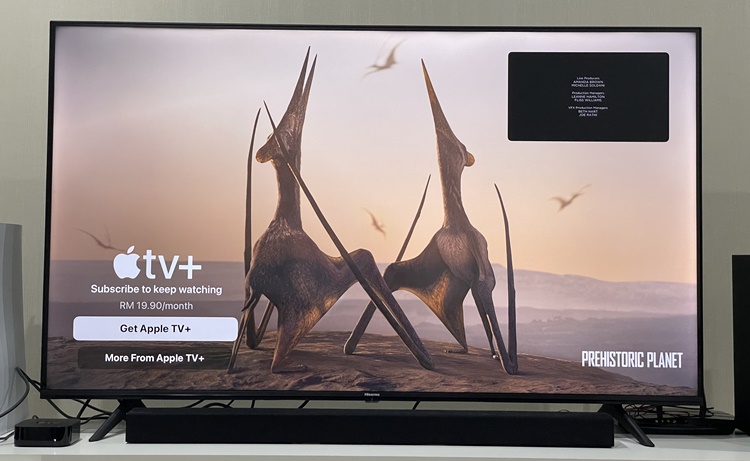 Ah, shucks...until next time I guess
So far, everything I mentioned sounds positive, and I can't think of anything to nitpick on. If that's the case, why aren't more Malaysians watching it? Let alone Malaysian Apple users? Here is my theory - I think there is a lack of marketing. Case in point, many viewers have fallen in love with the new show Wednesday on Netflix (and there's even a short clip of her dancing for fun). On top of that, I think Disney+ Hotstar, HBO Go and Prime Video are very aggressive in marketing. However, you don't see the same level of marketing for Apple TV+.
Even though I'm not subscribed to those platforms anymore, at least I'm aware of Star Wars: Andor, House of the Dragon, and The Lord of the Rings: The Rings of Power, and these shows have really gotten people talking a lot. But what about Apple TV+? Still, make no mistake - Apple TV+ is cheaper than the other platforms I mentioned above, so if the price is right for you, by all means, go for it.
Closing thoughts about the Apple TV 4K
Apple TV+ is a pretty good streaming service at an affordable price. The original movies and shows are indeed produced with quality, plus you can watch tons of content in 4KHDR & Dolby Atmos from other networks. Despite that, I think the lack of marketing could be a problem, though that's just my theory. Now that I have completed all four parts (alongside Apple Music, Apple Arcade and Fitness+), here's what I really think of the Apple TV 4K.
Among these four services, Fitness+ is probably the best, thanks to the latest tvOS update that allows users to use the platform without needing an Apple Watch. That said, all these features on the Apple TV 4K have tough competition as they can be overshadowed by other widely used platforms with the likes of Netflix, YouTube and Spotify. On the other hand, Apple Arcade is a good concept as you can play certain mobile games on the TV, but with a heavy investment. For example, a few games on the Apple TV 4K require a controller that usually costs over RM300.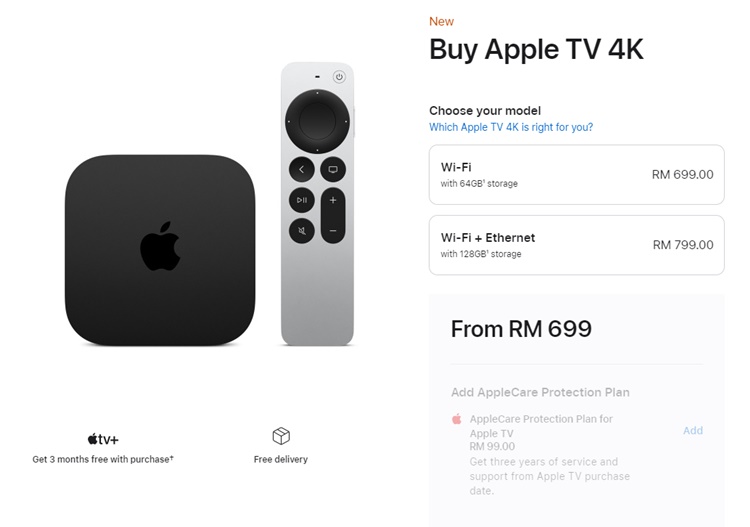 All in all, if you happen to utilise all four features on the Apple TV 4K, then it's certainly worth the starting price of RM699. I think it's quite a solid product for Apple users who are deep into the Apple ecosystem. But it's not for everyone because of the competitors we've mentioned. The choice is entirely up to you.
If you want to read the first three parts, you can visit any of the links below. Stay tuned for more trending tech news at TechNave.com.