Huawei Mate 20 X review - A super awesome phone made for large hands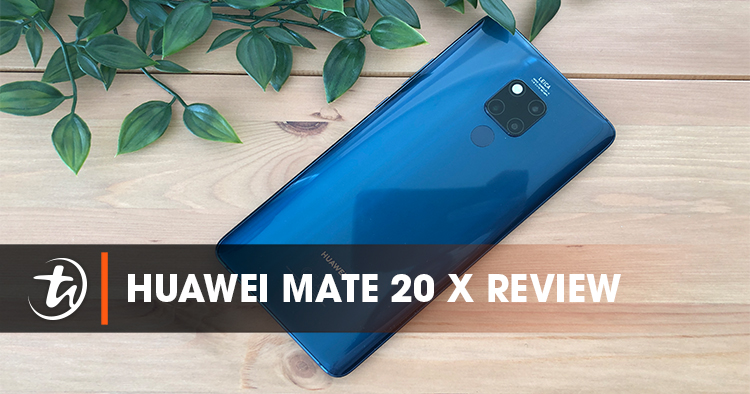 As most growing young adults do not have the luxury of time to game nowadays, it's no wonder the demand of gaming smartphones are continuing to grow and it's trending right now. What's more interesting is that these gaming smartphones are evolving into somewhat of a hybrid between a super phone and even a "gaming desktop". The Huawei Mate 20 X is one fine example of this.
Currently priced at RM3199 with tech specs of the latest Kirin 980 processor, 6GB RAM, a graphene cooling system and much more, would that be enough to pack a punch for mobile gaming? Well, read on to find out.
DESIGN: You wouldn't of guessed this is a gaming smartphone
Looking at the smartphone, you wouldn't think the device is made for gaming at all. 2018 had a trend where gaming phones, from low tier to high tier, would have some kind design that would intrigue gamers. Be it a futuristic design or even RGB panels, but not so much for the Mate 20 X, though.
The first thought you would probably get when you see this device is how huge the phone is. With a display of 7.2 inches, it would be pretty hard to miss that, while the back is made from engraved glass to prevent the smartphone from slipping through your fingers as well as to prevent smudges. In addition, the body frame is also built with an aluminium frame and with a size like that, it's great for people with huge hands, but not so much for petite hands - holding the phone requires me to spread my fingers out which can get pretty tiring.
The top of the smartphone is adorned with a waterdrop notch. As someone who has never experienced notched phones, I initially thought that it would be intrusive as I used the phone. And I was right... partially. When playing a video on full-screen size, the notch does get in the way somewhat so if you have OCD, you would definitely notice the imbalance on the screen.
The video does balance itself with two thick black bars on the side to counteract the problem but the thing is, if I've paid for a bezel-less smartphone, I'd want the full bezel-less experience. I tried setting the screen size to be right beside the notch but it wouldn't let me. You're stuck with two thick black bars or the notch intruding your screen unless you enable the hide notch feature in the settings.
People with smaller hands would have some trouble using the fingerprint scanner. A UD fingerprint scanner would of been perfect for this phone.
The speakers at the top and bottom of the phone tend to accidentally get covered by my hands while gaming, resulting in muffled audio
Other than that, this phone does look classy. Its slim bezels and design as well as the delicate look make it look more like a smartphone anyone in general can enjoy instead of just mobile gamers. However, a word of caution - I highly recommend those of you who are interested in getting this smartphone to house it in a protective case as it is easy for this smartphone to get scratched or shattered.
Tech specs and features - You won't burn your fingers while gaming on this phone
The Huawei Mate 20 X tech specifications: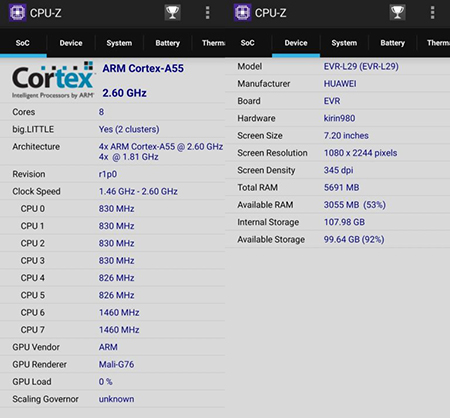 Kirin 980 bundled with Mali-G76 GPU
6GB of RAM
128GB internal storage
Measures 174.6 x 85.4 x 8.2 mm, 232g in weight
7.2 inch Super AMOLED capacitive touchscreen
Triple rear camera setup: 40 MP (wide) + 20 MP (ultrawide) + 8 MP (telephoto) | 24MP (wide) selfie camera
Features a rear-mounted fingerprint scanner, facial unlock, dual SIM slot (and a slot for a NANO memory card), graphene cooling system, dual speakers on the top and bottom of the device
Supports Wi-Fi 802.11 a/b/g/n/ac, dual-band, Bluetooth 5.0, A2DP, aptX HD, NFC, USB Type-C connectivity
EMUI 9.0 UI
5000mAh battery capacity
As you can see from the tech specs, it's quite similar to the Mate 20 Pro except for a few features. For starters, the most glaring difference is the size, weight, the M-Pen support as well as the absence of IP68 water and dust resistance. Then finally, the Mate 20 X obviously has a much larger battery capacity (5000mAh) as opposed to the Mate 20 Pro (4200mAh), which supports wireless charging, reverse charging and 40W fast battery charging.
Of course, the Mate 20 Pro does come equipped with their own signature cooling system. The Mate 20 X is "the world's first liquid multi-dimensional cooling system with Vapor Chamber (VC) and Graphene Film used in smartphones" and it works extremely well! Whenever I gamed for long periods of time, I didn't feel any heat at the back of the smartphone at all.
The only thing I felt was a bit of heat was at the top of the phone, presumably where the chipset is located but it wasn't enough to bother me. Of course, with the large, bezel-less screen, gaming on it is pretty immersive. With so much space on your screen, there's more room for your buttons during the gameplay and you don't find yourself squinting so much when searching for enemies or even following your character on screen.
The cooling process
The Mate 20 X only has a 128GB storage model, unlike the Mate 20 Pro that goes up to 256GB. Some users might not find the 128GB storage enough but it can still be expanded up to 256GB via Nano Memory card. While I can understand that it is to ensure that it can use the nano SIM slot so that the smartphone would not need multiple slots, it is quite a turnoff knowing that the only place we can obtain the Nano Memory card is from Huawei themselves which kind of feels like they are forcing us to buy the smartphone's accessories. Just so you know, it's RM298 for the 128GB card and that's expensive.
Other than that, the Mate 20 X doesn't differentiate itself much from the Mate 20 Pro in terms of camera tech specs. The camera user interface stays the same with the optional ultra wide-angle view, Master AI, hybrid zoom and many more. Mobile gamers may not use it as much as gaming, but it's still useful to have those capabilities around.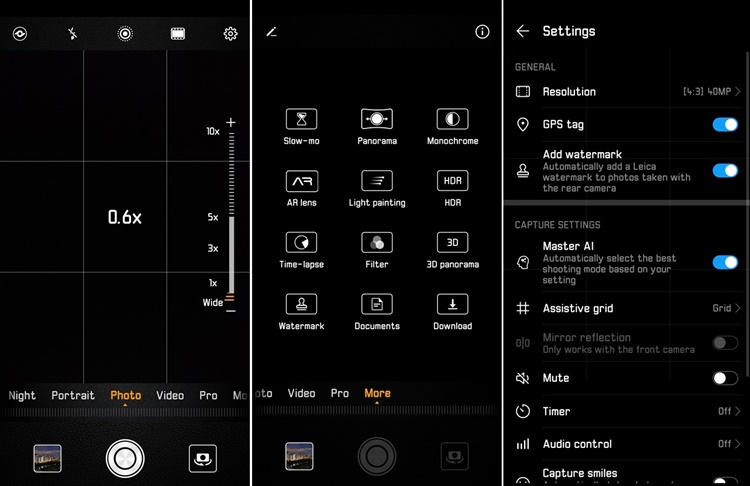 The Huawei camera user interface, still the same
Performance - Smooth as butta'
When gaming on this phone, I had no qualms at all as everything was generally pretty smooth and the device was able to play games on the highest settings such as games like PUBG Mobile. However, in the benchmarking tests, it does slow down a little in games such as Asphalt 9. Despite that, the phone kept the FPS stable so the slow down in those types of games are barely noticeable. You can check out how the phone performed in the benchmarking below.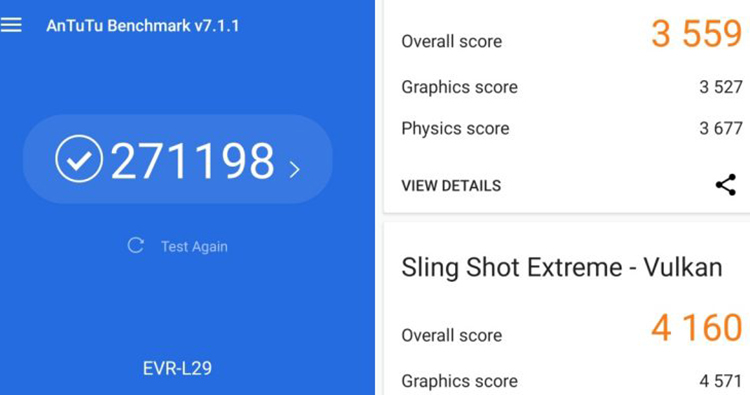 The benchmark score from AnTuTu (left) and 3DMark (right)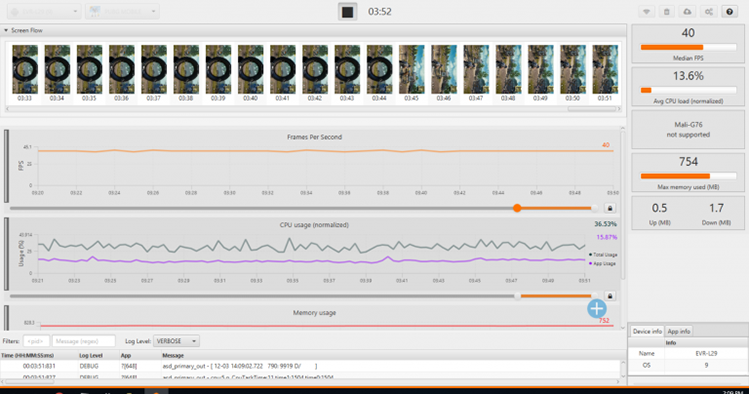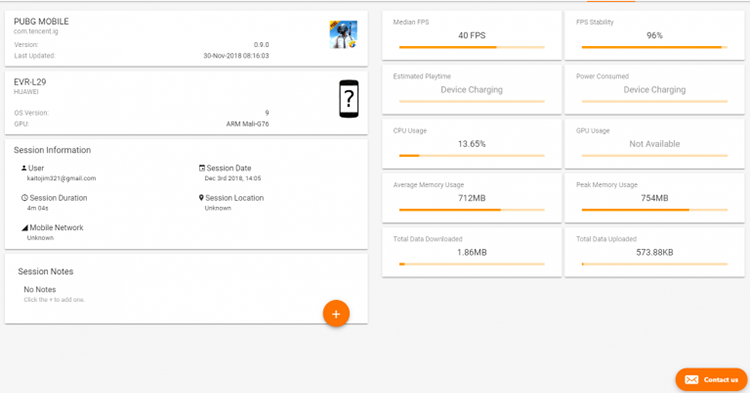 Gamebench result from PUBG Mobile
The Mate 20 X's performance with PUBG Mobile pumping out 40 fps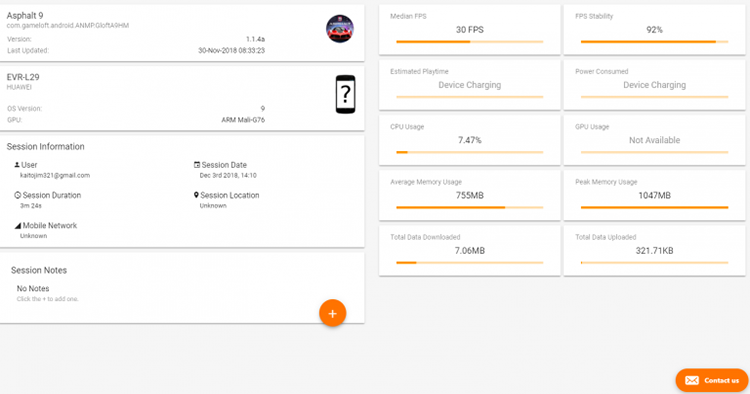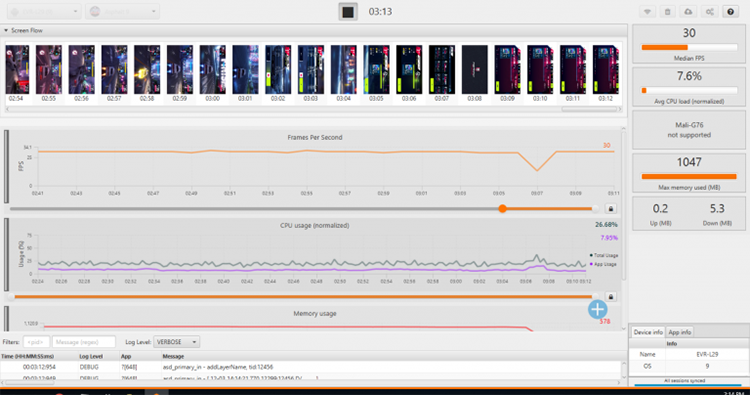 Gamebench results for Asphalt 9
Performance of the device on Asphalt 9 shows a slightly lower fps which is at 30 fps but it wasn't noticeable
One of the main features of this device is the whopping 5000mAh battery which can last you about two days which is honestly, more than enough and perfect for any gamer. The battery only went down by 7% as I gamed for an hour on Mobile Legends at max settings which is a pretty impressive feat. Recharging is also a walk in a park, as it can fully recharge in less than one and a half hours easily. My colleagues actually tested grinding the phablet's battery, so you can take a read about it here.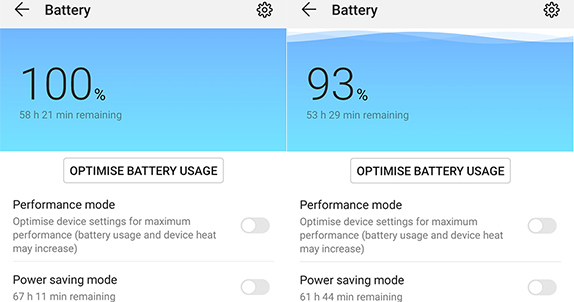 Sporting a triple rear camera setup with 40MP wide-angle camera, a 20MP ultra wide-angle camera and a 8MP telephoto lens, you can expect the pictures to look great. The selfie camera has about 24MP which supports a wide-angle lens which is pretty nice for them wefies with groups. And let me tell you, both the rear and selfie cameras does a pretty good job as you can see from my pictures below.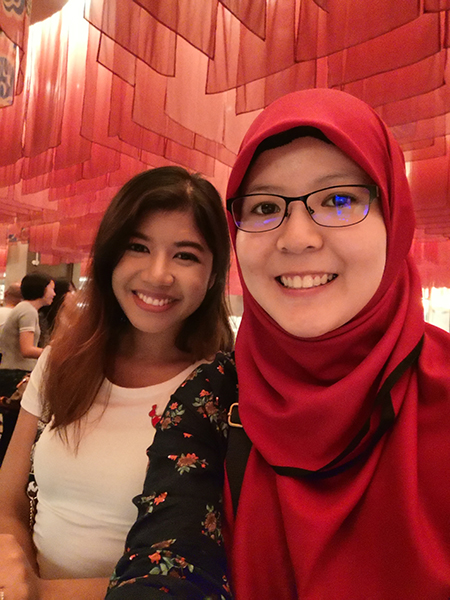 The selfie camera is perfect for wefies and this is how it performs in low light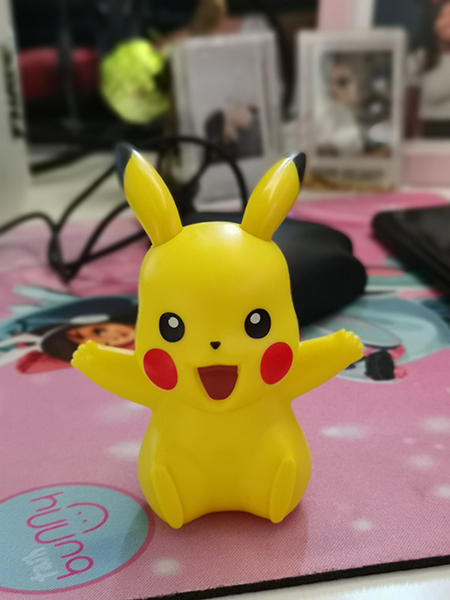 Portrait mode does have some limitations as you can see from Pikachu's ears, guess the AI is still learning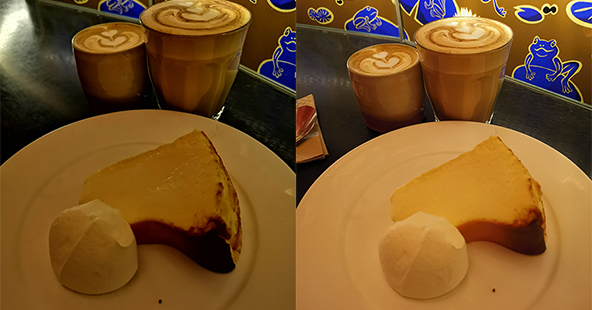 A comparison of how the normal camera and night mode in low light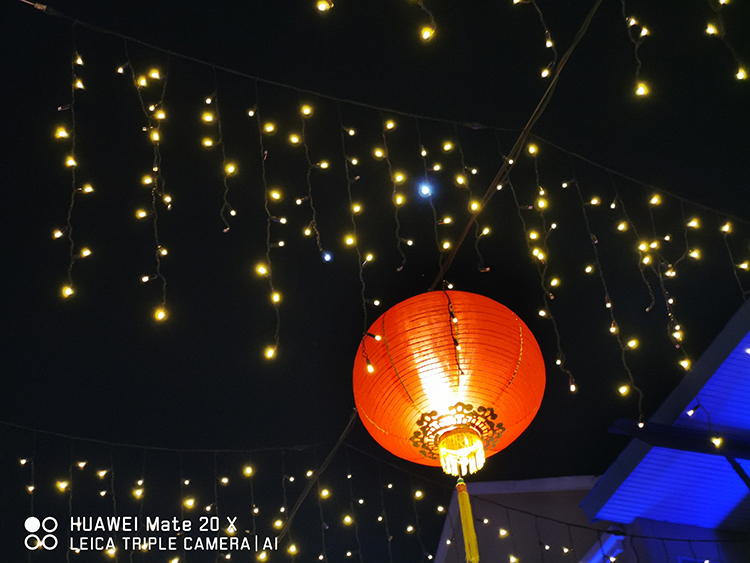 The 3x zoom telephoto is beautiful with barely any grain or noise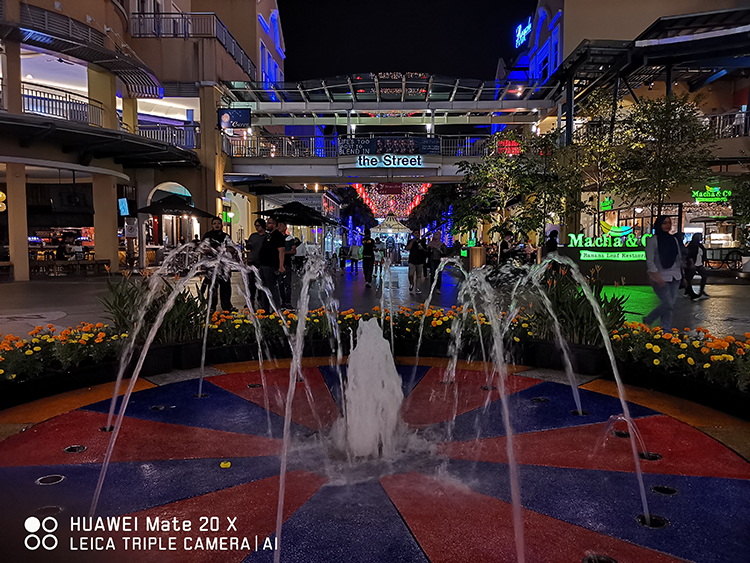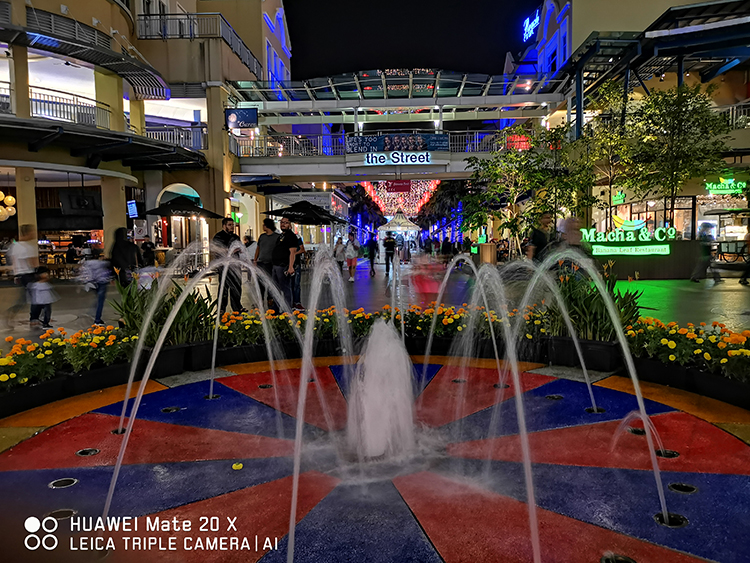 Comparison of a normal picture (top) and another from Night Mode (bottom). Night Mode uses an AI Stabilization which explains the "silky" looking effect on the water fountain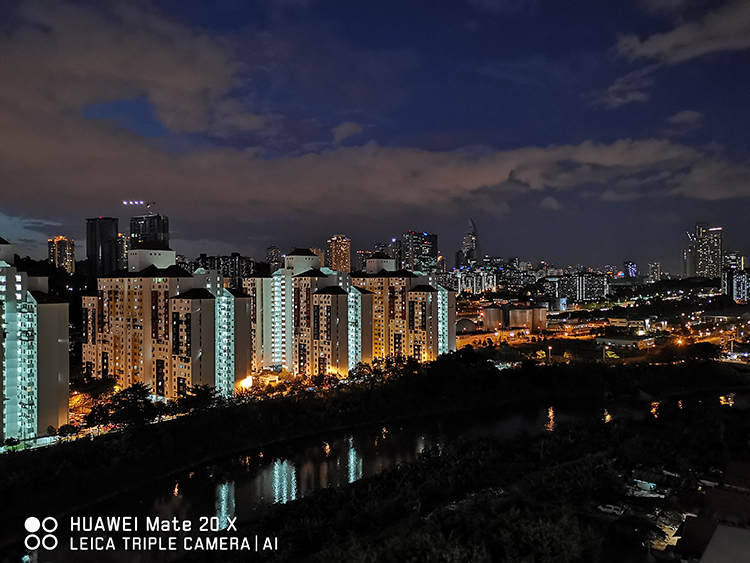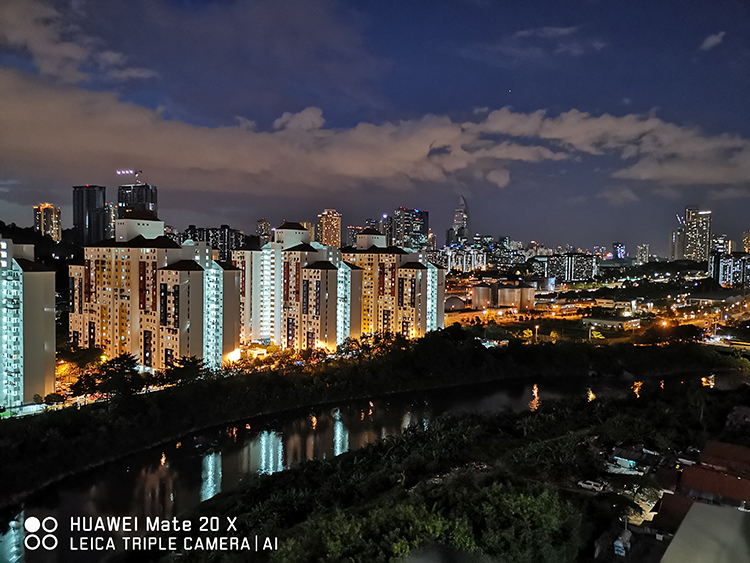 Another comparison between a normal picture (top) and Night Mode (bottom). Personally, Night Mode shots look a little bright for me, but the two pictures in both shots caught all the details and colours perfectly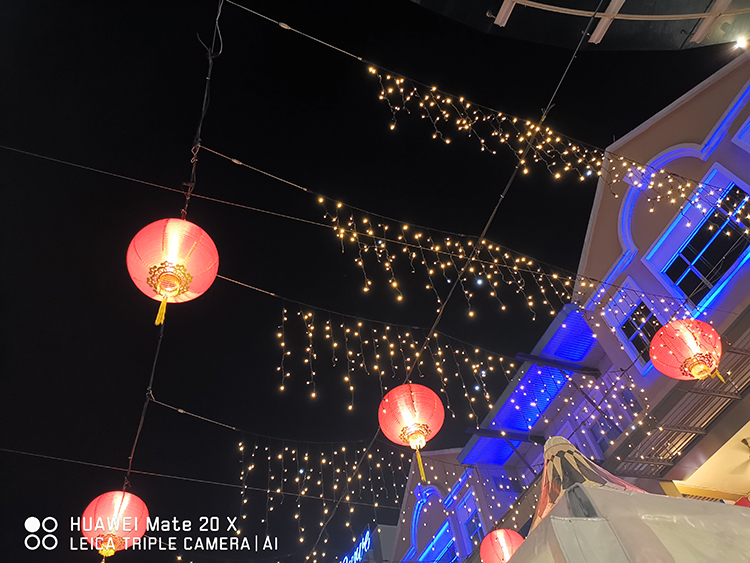 The camera actually marked this photo with stage performance and fireworks when I aimed at it to take a photo. Honestly, not my favourite photo as the colours look washed out.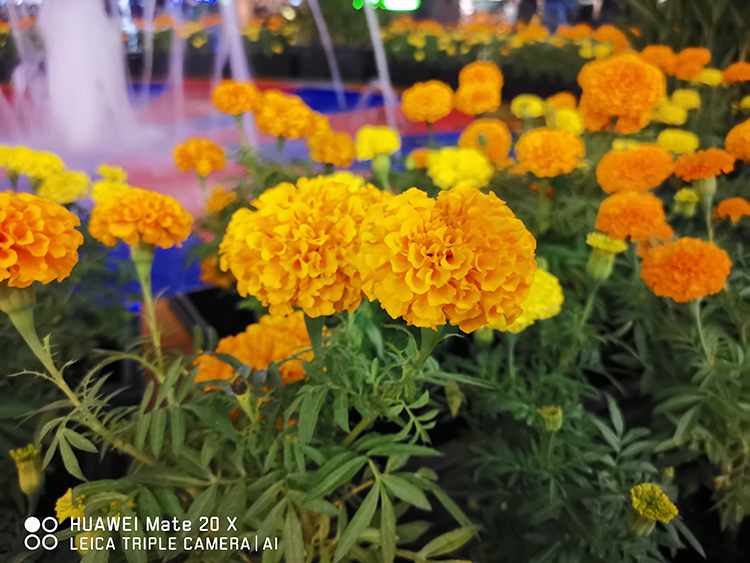 A close up shot on this flower really shows the details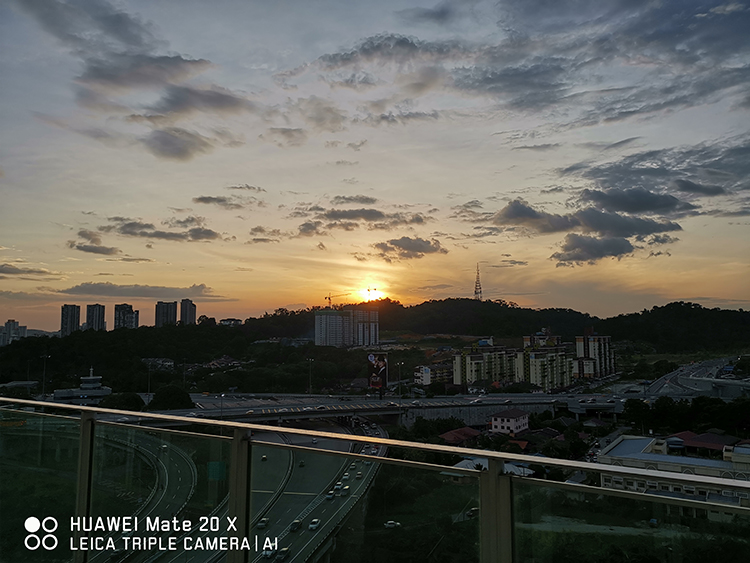 No overexposure seen in this stunning sunset shot. The colour contrasts are perfect as well!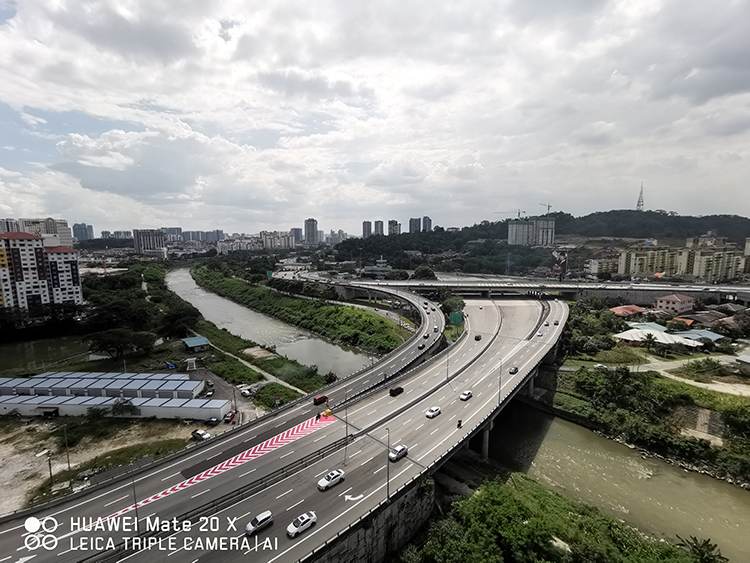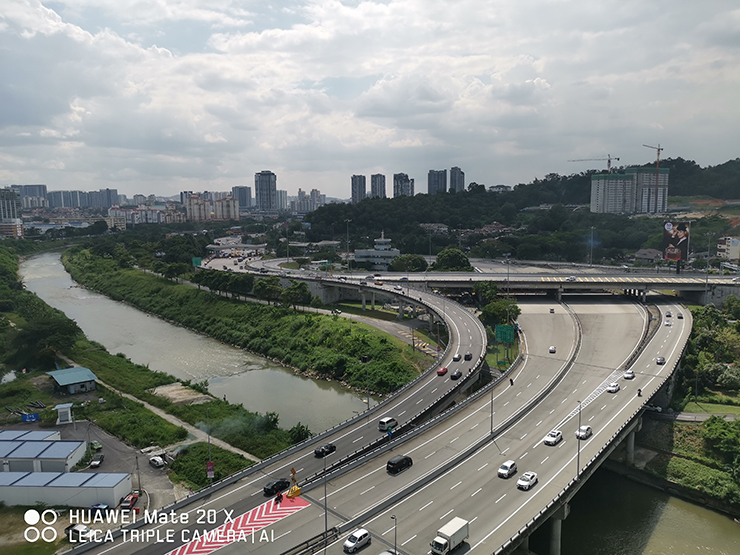 Comparison between a normal shot (bottom) and a super wide angle shot (top). You can really see more with the wide angle shot and what makes it better is that there is no compromise in detail or quality

A stunning panorama shot. Even though I had shaky hands, the photo came out without any distortion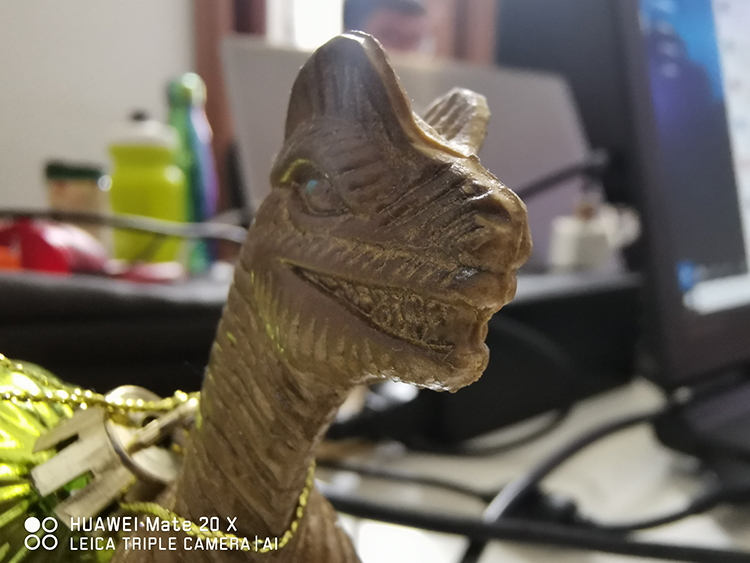 You can really see how demonic this dinosaur looks due to the detailing on its face that was captured with the Super Macro shot

A series of photos using all four zoom options on the camera. Top being the wide angle camera, second photo on 1x, third photo is 3x and the last photo is 5x. I absolutely adore that there is no compomise to detail or quality despite the different zooms which makes this camera extremely handy for any photo opportunity situation
Conclusion - I love this phone and I wish I have bigger hands for it
I've never been much of a mobile gamer until I got my hands on this smartphone. Coming from a desktop and console gaming background, I can't quite get as immersed as I want but however, the bezel-less 7.2 inch display definitely helps with that and gives much more wiggle room for me to customize the HUD of my games. The battery life is also perfect for long gaming sessions and the graphene cooling system means I don't have to burn my fingers when I game. Also, the design is perfect for someone like me who loves looking stylish but still games in her free time (cue #gamergrillthingz).
The dual speakers gives a surround sound feel which is perfect for games such as PUBG Mobile (espcially using audio cues as opposed to looking at the screen), but I'm not a fan of the positioning of the speaker grills at the top and bottom of the phone, as my small hands tend to accidentally cover them which results in the audio being muffled while gaming. I also think the Night Mode probably needs a few more tweaks with future fix patches but it's still great.
Those who like to watch movies or stream them will probably enjoy the Mate 20 X, especially if they are looking for a powerful bigger than 7-inch display device. It also comes with EMUI Desktop which lets you turn the phone into a PC-like desktop experience while you can also wireless project it using a Miracast dongle or Miracast capable monitor or display.
If you have the budget (RM3199), I highly recommend this smartphone. But there are other competitors in this category, such as the Samsung Galaxy Note 9 starting from RM3699 for its similar gaming capabilities (and no notch) or the ASUS ROG phone which is a dedicated gaming smartphone for RM3499. However, if you're on a tight budget, the Pocophone F1 is another one to lookout for too, as it also has a cooling system and can game as good thanks to the Snapdragon 845 chipset for RM1299. Then there's also the HONOR Play at the same price tag with GPU Turbo.
Overall, this is a great phone and is actually the first Huawei smartphone that I've fallen in love with (also the reason why I'm addicted to mobile gaming, specifically, Mobile Legends). But what do you think? Let us know in the comments below and read more reviews on TechNave.com!
Huawei Mate 20 X Specs & Price >