Huawei Snowy Christmas Gift Guide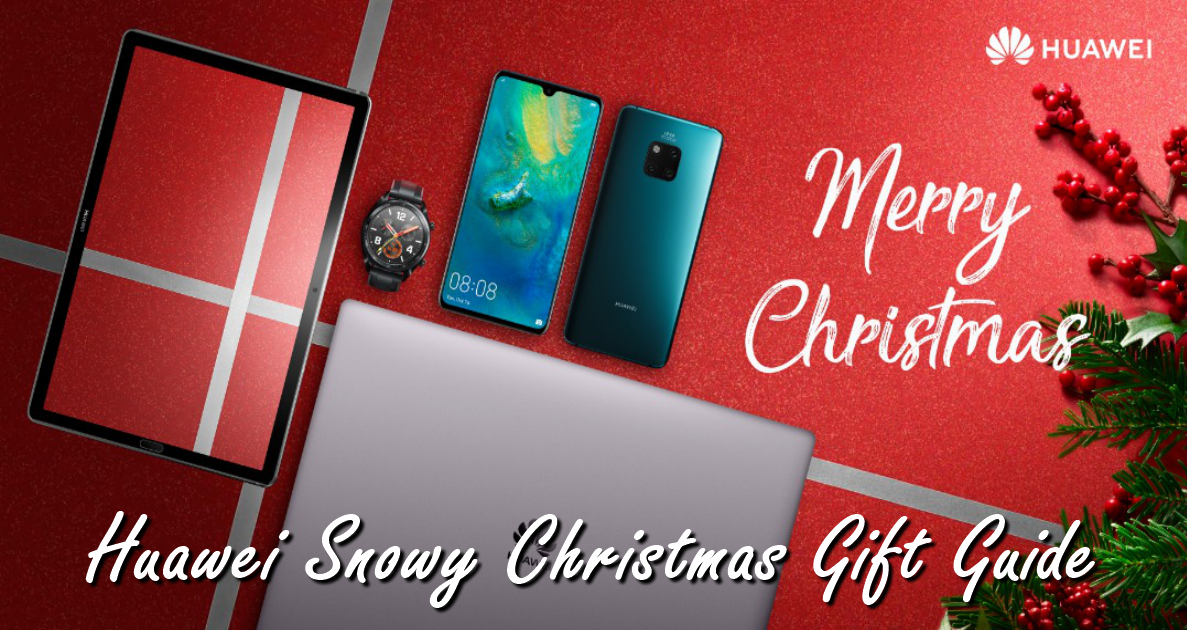 So you're here because you're looking for a gift for your friend and family, or maybe for your own present (lol). Well, this list contains multiple Huawei products which include smartphones, laptops and smartwatches! However, do note that the Huawei Malaysia Snowy Christmas campaign is not having some sort of discount promotions, as this is just merely an online guide for your gift hunting list. The gadgets below will be available at your nearest Huawei Experience Store or its online official store right here.
The Snowy Christmas will end on 1 January 2019 and there will be freebies as well for selected gadgets. For instance, purchasing the Mate 20, Mate 20 Pro and Mate 20 X will give a complimentary Huawei Soundstone & Professional tripod stand, Huawei wireless charger & Professional tripod stand, and a Flip Cover, M-Pen & Professional tripod stand gift set respectively. There is also a free limited edition Canvas Bag for each purchase of the Nova 3, Nova 3i, M5 Pro, MateBook D, MateBook X Book and the Y9 (2019).
Which Huawei device is the right gift for the right person?
For the cameraphone photographer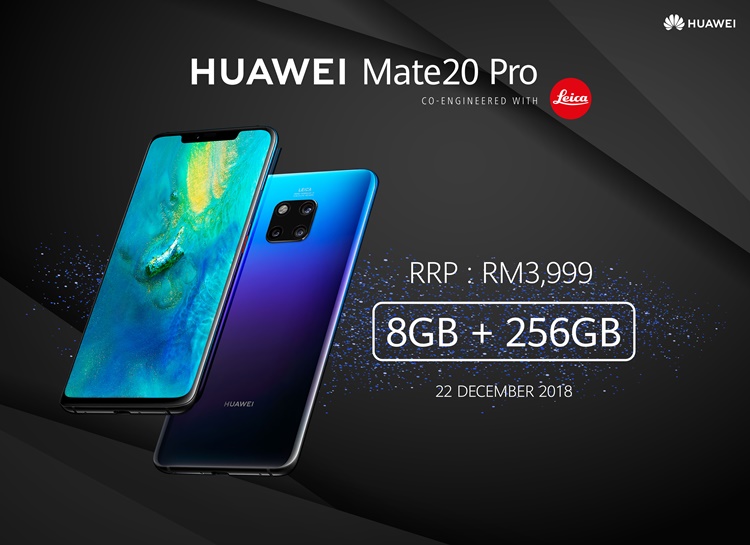 Starting off with this list will be none other than the Mate 20 Pro. It's a flagship smartphone with an arsenal of camera features with a 40MP camera as one of its triple camera setup, as well as having a 20MP ultra-wide angle camera lens and an 8MP telephoto lens.
Truly this is a versatile device for any mobile photographer and it's available in Twilight, Black and Emerald Green. There are two variants for this - a 6GB + 128GB and an 8GB + 256GB model for RM3599 and RM3999 respectively.
For the Family Selfie Superstar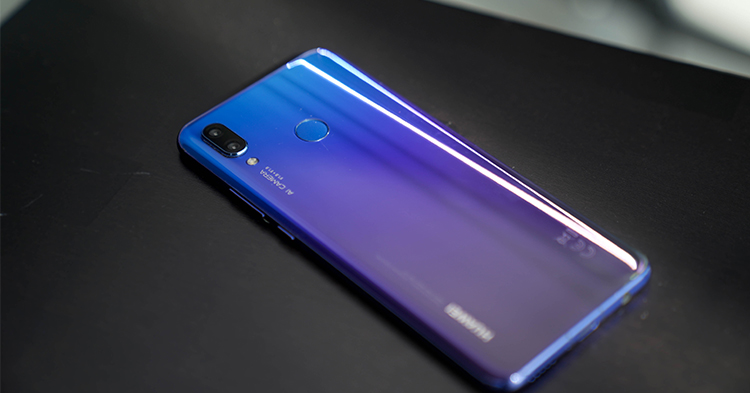 Next, the Nova 3 series are also popular among the selfie lovers and this is one of the most value-for-money devices in the Malaysia market. With two cameras on each side, the front camera sports a huge 24MP with AI capabilities to help recognize over 200 scenarios across eight categories, HDR Pro and 3D Qmoji.
Moreover, it has several colour options for the two models which include Iris Purple, Black, Red and Primrose Gold for the Nova 3, as well as Pearl White, Black and Iris Purple for Nova 3i. The two smartphones are priced RM1699 and RM1099 respectively.
For Students and Professionals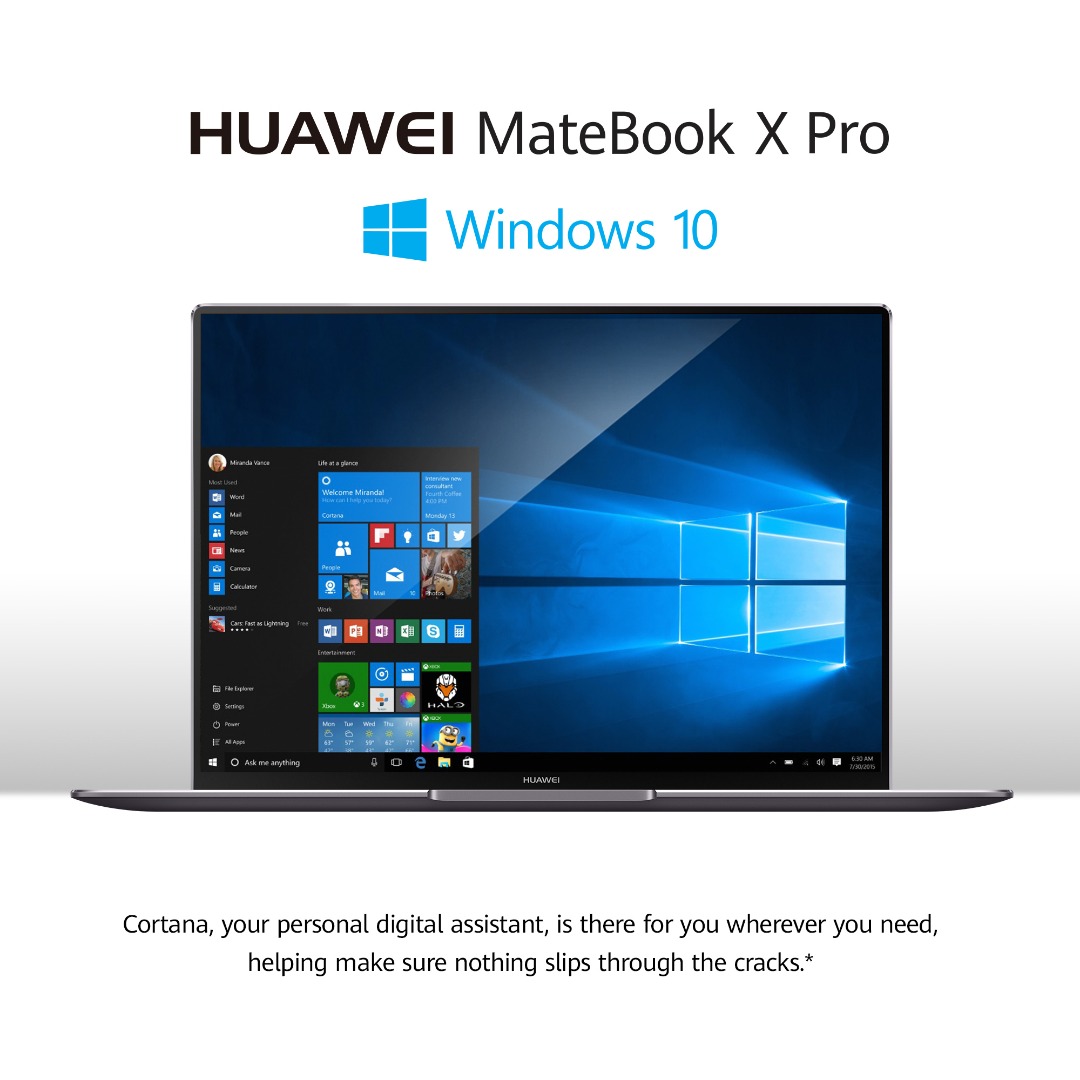 Huawei didn't forgot about the laptop consumers like students or working professionals too. Introducing the MateBook X Pro and MateBook D, they are priced RM6999 and RM2999 respectively with some juicy tech specs. The MateBook X Pro offers professionals working in their respective industries a compact and lightweight yet powerful laptop they can bring on the go.
With it's world's first FullView touchable display laptop with quad-speakers system and a recessed camera for better security and privacy, it should make finishing up work or doing presentations on the move a breeze. The display is also capable of viewing high definition pictures or watching 4K videos thanks to its 3000 x 2000 resolution specification, so it also offers plenty of opportunities for entertainment.
Then for the MateBook D, this 14-inch display laptop (with 1080p resolution) is more for the students. It's weight is just 1.47kg and comes with an integrated fingerprint recognition power button with the ability to keep working for 12 hours of usage (result may vary depending on usage) aided by an AI Power Saving mode from just a single full charge from the 57.4WH battery.
Tablet Entertainment
If you prefer a tablet, then look no further than the MediaPad M5 Pro and MediaPad M5. The MediaPad M5 Pro is tuned by Harman Kardon Audio, allowing the tablet to deliver quality sound with more bass and less distortion. This complements the viewing experience further with a 280 PPI 2K display with ClariVu to adjust unclear frames or drops (basically, its great for watching movies too).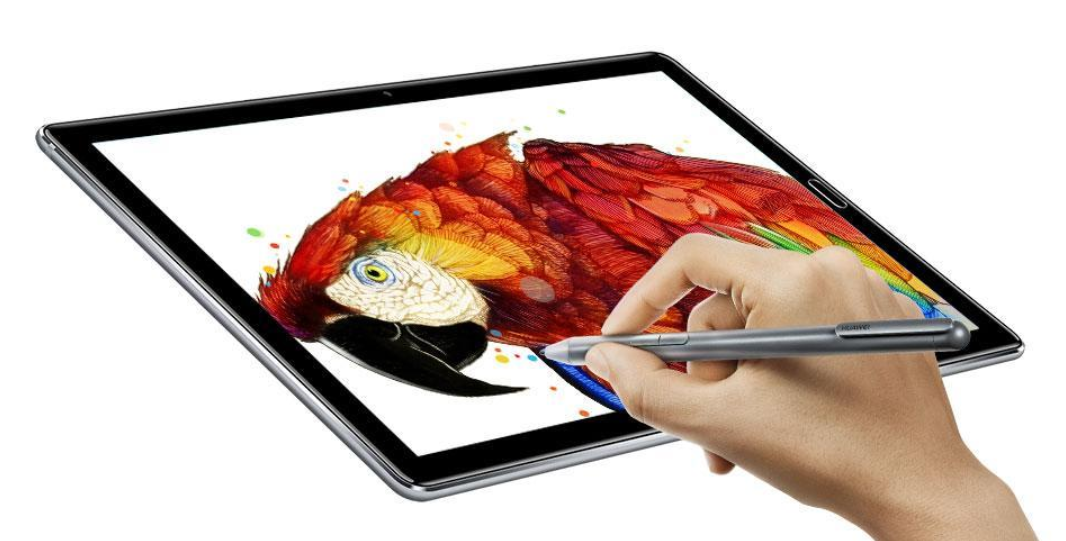 The MediaPad M5 is also capable of giving a full fledged entertainment experience, offering a 2K high-resolution display, quad speakers with Hi-Res Audio and it only takes 2.9 hours to get its' 5100 mAH battery fully charged. Both tablets are priced at RM1929 and RM1539 respectively.
Smartwatch Sportsman
For the sports enthusiasts, the Watch GT is one of the best smatwatches in the Malaysia market now. Sure, it can do what most smartwatches are supposed to do, but what makes this one special is because it has a two-week battery life (result may vary depending on usage) to keep up with whatever you do.
We actually did a review on the wearable and true enough, it truly can last as long as it claims even with Bluetooth on. It also has a real-time Heartrate Reporting feature which provides an accurate real-time personal measurement of your heart rate.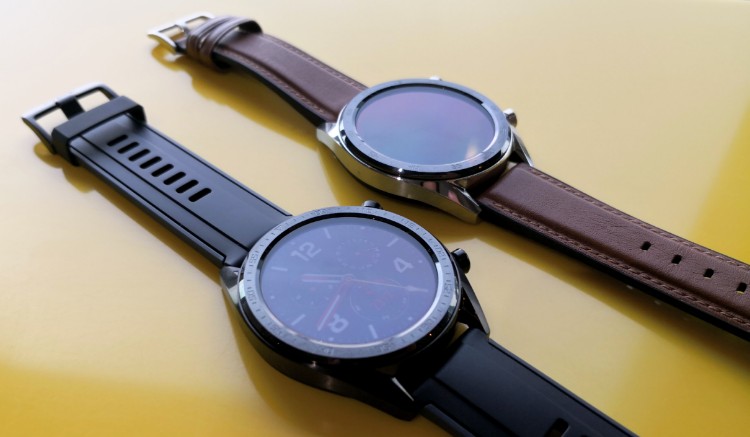 There are two Watch GT variants and it goes on sale for RM999 (Brown) and RM899 (Black).
The smartband that calls
Or if you prefer the smartband type, this one can be used as a Bluetooth headset to answer calls once you detach it from the strap. Besides that, it can also receive incoming messages on its 1.13-inch AMOLED display, go on running mode, has IP57 water and dust resistance, as well as featuring a TruSleep technology that can monitor different stages of sleep along with 24/7 heart rate monitoring through TruSeen technology.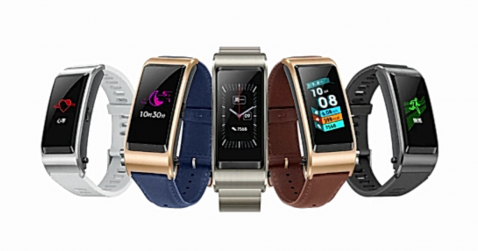 Available for RM669, it comes in three different colours of Pearl White, Black and Iris Purple.
BONUS: Buy and Win!

It's worth mentioning that there's a lucky draw during the campaign, giving customers a chance to win a luxury hotel dining voucher that's worth up to a total of RM50,000 (imagine what sort of Christmas dinner that might make?). You can refer to the screenshot above on how to participate.
So that's all folks, happy last minute Christmas tech shopping and stay tuned for more Huawei news at TechNave.com