Huawei Sound X 2021 release: 50W subwoofer, 48 full-colour LEDs, and intelligent voice control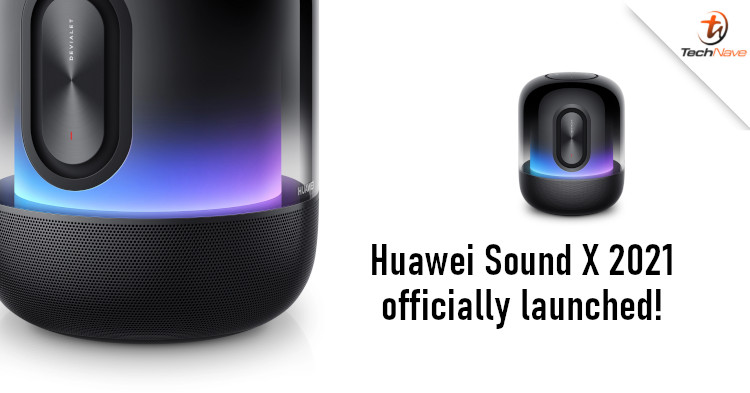 A few days ago, a teaser video leaked online revealed that Huawei would be launching a smart speaker. On top of that, there was a render of the Huawei Sound X 2021 yesterday. And now, this new speaker was unveiled yesterday night with the Huawei P50 series.
The Huawei Sound X 2021 is the company's newest smart speaker and it's powered by HarmonyOS 2. Unlike last year's model, the new Sound X 2021 comes with a transparent outer layer and an inner layer with 48 full-colour LED lights. The lights can be configured to glow according to a music's rhythm, and there is a wide variety of lighting effects to choose from.
Time for an RGB speaker!
In terms of specs, the new model is also significantly improved. Last year's Sound X is already quite a good speaker with its two woofers and six full-range speakers. But the Sound X 2021 has four 5W midrange speakers, a 50W subwoofer, a 3W tweeter, and two passive radiators. It can cover an impressive frequency range of 38Hz to 40kHz.
If you're interested, you can check out the Huawei Sound X 2021's details here. But note that the speaker's availability and price haven't been announced yet. With that said, would you be interested in getting this? Let us know in the comments, and stay tuned to TechNave for further updates on this.