More 32GB iPhone 6 spotted! This time, in Space Grey on Amazon India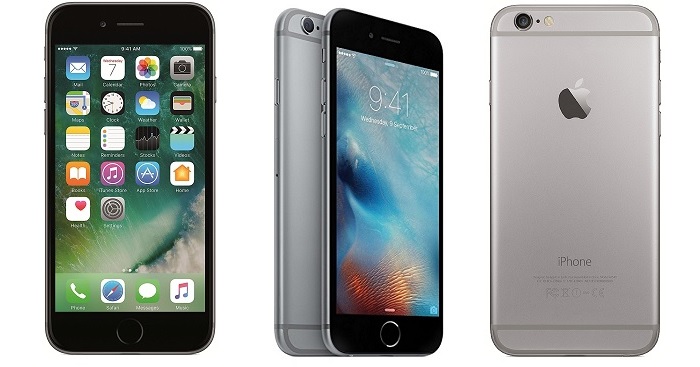 Earlier on, we reported that a 32GB variant of the Apple iPhone 6 in Gold was available in Taiwan. It seems that, the iPhone 6 might be making a comeback with a "2017 refresh", as it is now available for purchase on Amazon India too. This time, it is the 32GB Space Grey variant.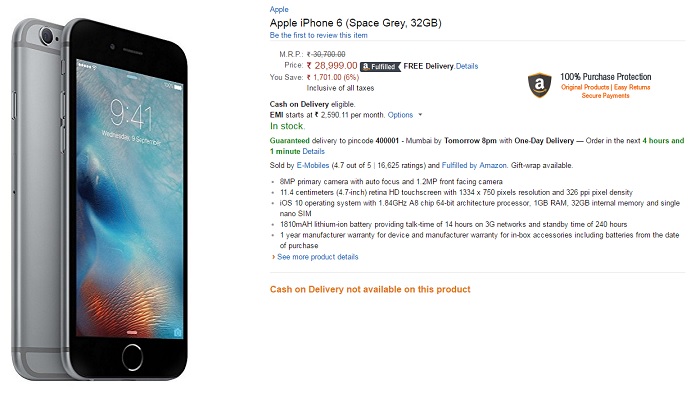 Amazon India has the device listed for INR 28,999 (about RM1933), which is down 6% from its alleged regular price of INR 30,700 (about RM2047). The device is being sold by a company called E-Mobiles and is fulfilled by Amazon.
Could this mean that Apple is slowly re-introducing a refreshed 32GB iPhone 6 as a cheaper alternative to the iPhone 7 and 7 Plus for users that didn't quite like the smaller size of the entry-level iPhone SE? Seeing as to most consumers prefer bigger screens these days, it could be a sign that the iPhone SE isn't doing so well despite being priced way below what the latest iPhone costs. If the 32GB iPhone 6 is being priced similar to the 16GB iPhone SE, would you consider the larger but older tech device? Let us know in the comments below or on our Facebook page. Stay tuned with us on TechNave.com for further news as it unfolds, on whether would this 32GB iPhone 6 (2017) eventually come to our Malaysian shores.
[Source]
Apple iPhone 6 Specs & Price >