New Apple Mac event on October 27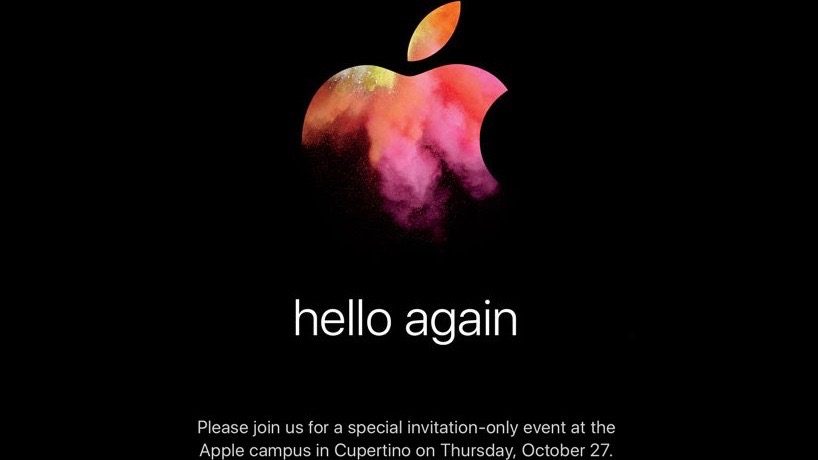 'hello again' says the invite to the Apple Mac event which is happening on the 27 of October. This is the event that many have been waiting for as it is a Mac event, and it is expected that new Apple Macbook Pro 2016 will be announced here.
There are many rumours on what the new Apple Macbook Pro will look like this time around. It is said that there will be a new type of touch display on the top of the keyboard. There is also the rumours that Apple will be putting in OLED screens into the new Macbook Pro. Will we see a refresh of processors, or will we see a new line of processors altogether?
We can't wait for the event happening next week, so stay tunedto TechNave for more information on the new Apple Macbook Pro.
[Source]