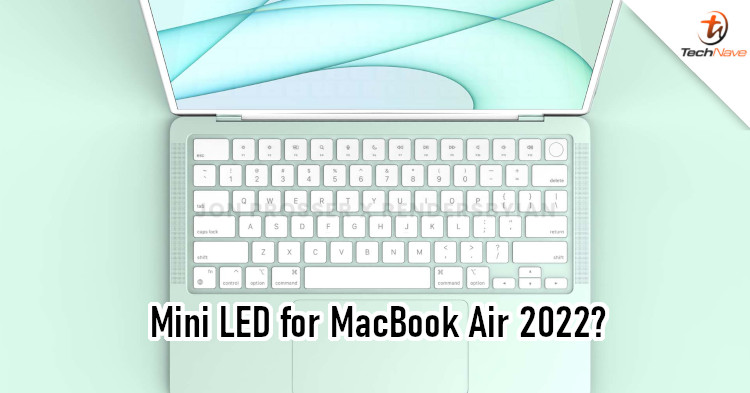 Render from Jon Prosser
Some Apple fans lament how slowly the brand seems to pick up trends. However, Apple is also often a trendsetter. And for 2022, the company could be looking to add Mini LED displays to more products. The next one to get this could be a new MacBook Air.
According to AppleInsider, analyst Kuo Ming-Chi has predicted that the MacBook Air 2022 will have a 13.3-inch Mini LED display. In comparison, the current MacBook Air comes with a display panel that uses standard LEDs. The Mini LED display is expected to provide much better contrast ratios, greater black levels, and higher peak brightness.
Mind you, the Mini LED isn't a very matured as technology yet. In fact, the iPad Pro launched earlier this year uses a Mini LED display. Soon after the launch, reviewers started reporting that there's a halo effect that can be seen when reading text in dark mode. At the time, an expert explained that more local dimming zones are required to solve this issue.
Assuming that Apple can solve this issue in time, we can expect the MacBook Air 2022 to deliver excellent video quality. Besides that, what other features are you hoping to see added to the MacBook Air? Let us know in the comments, and stay tuned to TechNave for more updates on this.