NewsBytes 2019 #20 - realme gets #1 in 9.9 Lazada, AlibabaTaobao Maker Festival and more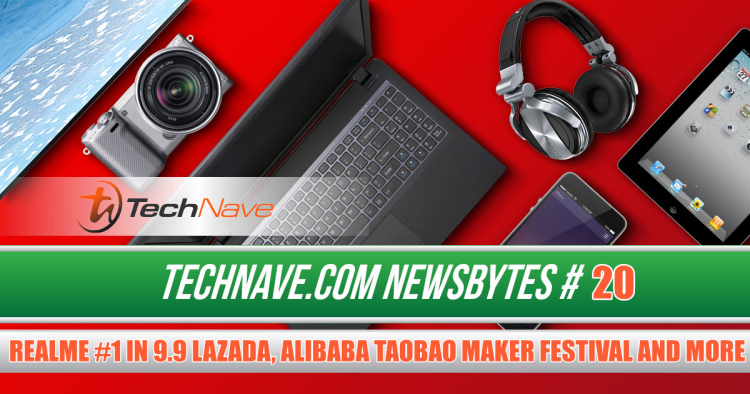 Well, it's certainly been an eventful week TechNavers, as this year's 9.9 online sale happened on Monday, it quickly got followed up by the Apple iPhone 11, new Apple iPad, Apple Watch Series 5 and Apple Arcade launch. Quite a lot of things got confirmed, even the controversial rear design but check them out above for more details.
However, for some, the news below are even more important, so here's TechNave NewsBytes 2019 #20 for the bits and bytes of Malaysia's tech world last week.
realme Malaysia takes No.1 at Lazada 9.9 sale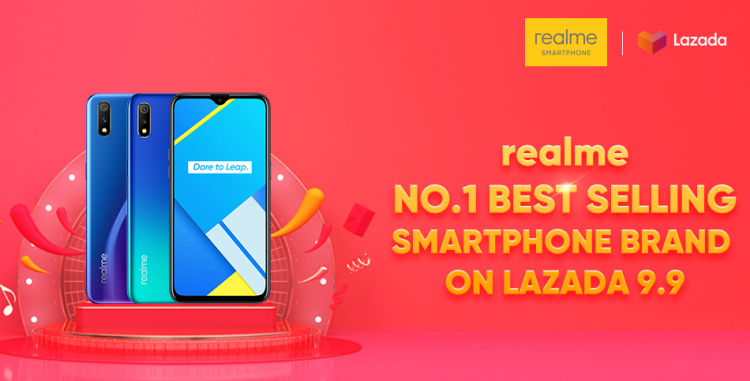 After the annual 9.9 online sale, realme Malaysia got No.1 best selling smartphone brand at Lazada's 9.9 online sale. The realme 3 Pro(4+64GB) was offered exclusively for Lazada shoppers at only RM 699 while realme's value king the realme C2 (2+16GB) was sold at an affordable price of RM 299 on Crazy Brand Mega Offer on Lazada 9.9 sale at the realme Lazada store.
"At realme, we believe in offering the best product with the best value for our fans. Together with Lazada, we have achieved another record breaking milestone with our devices being the best selling smartphone brand on Lazada 9.9 Sale yesterday. We are proud to be partnering with Lazada to reach out to more Malaysian fans in giving them access to realme's leap-forward technology," Tiffany Teh, Brand Manager of realme Malaysia.
Celcom Axiata Berhad business performance sees revenue growth for Q2 2019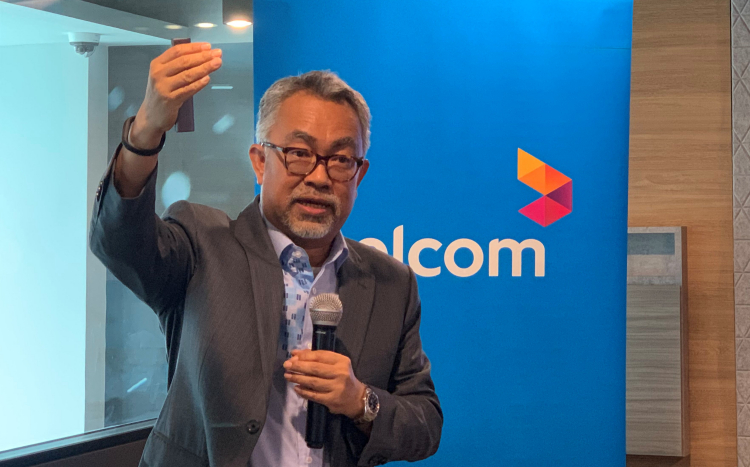 Celcom recently announced their business performance with 1.9% year to date revenue growth for their post-paid and prepaid services in Q2 2019. Their 4G population coverage rose to 93% whilst 4G LTE-A coverage grew to 81% compared to 89% and 76% respectively in Q2 2018.
Celcom's strong network recorded a 39% YoY increase in average data usage to 13.3GB per month per sub in 2Q19, leading to a 2.9% QoQ revenue growth for its post-paid and prepaid services. Its focus on high-value customers contributed positively with a RM1 increase in post-paid Average Revenue Per User (ARPU) to RM85, and a Prepaid ARPU increase by RM3 to RM37 as compared to the previous quarter. Together with Celcom's cost discipline, as of 1H19, EBITDA was lifted by 4.7%, FCF by 5% and PATAMI by 11.7%.
Moving forward Celcom will further intensify its focus towards profitability and operational excellence with smart investments such as delivering end-to-end Internet-of-Things (IoT) solutions for industries across key verticals in Malaysia, in preparation for the Fourth Industrial Revolution (IR4.0). Celcom will continue capitalising on new technologies and services, in-line with the government's National Fiberisation and Connectivity Plan (NFCP) to accelerate the nation's baseline of 98% broadband coverage in populated areas by 2023 with a minimum broadband speed of 30Mbps nationwide.
Digi's MY Digital SME programme to improve digital footprint of over 1000 Malaysian SMEs
Digi Telecommunications Sdn Bhd (Digi) has rolled out MY Digital SME, a programme that aims to equip small and medium enterprises (SMEs) with tools and skills that will help give their businesses an online presence, enabling them for growth beyond the Malaysian borders. Held in collaboration with SME Corp, Mahir Digital Bersama Google, AVANA Facebook Commerce, REV Asia and Shopee, the programme is designed to be a hands-on workshop whereby upon completion of the full-day workshop, business owners and entrepreneurs can expect to create an online presence for their business.
To date, more than 500 local business owners and entrepreneurs have benefitted from the first two workshops held in Ipoh, Perak and Kota Bahru, Kelantan. With two more workshops in the pipeline, Digi's Chief Business Officer, Eugene Teh believes that MY Digital SME will be able to empower over 1000 Malaysian SMEs to digitalise their business, further fostering digital growth in the SME segment.
Mahir Digital Bersama Google is sharing best practices on how to make your business stand out on Google Search and Maps; AVANA Facebook Commerce is conducting a workshop on how business owners can engage effectively with customers on social media; REV Asia is presenting on content marketing and amplifying brand presence; and Shopee is providing an introduction to e-commerce via their platform.
The remaining MY Digital SME workshops in the country will be held in Kota Kinabalu, Sabah (21 September) and Kuching, Sarawak (5 October). For more information on how to register for MY Digital SME, visit their site.
Maxis partners with Cisco for SD-WAN and other Maxis Enterprise products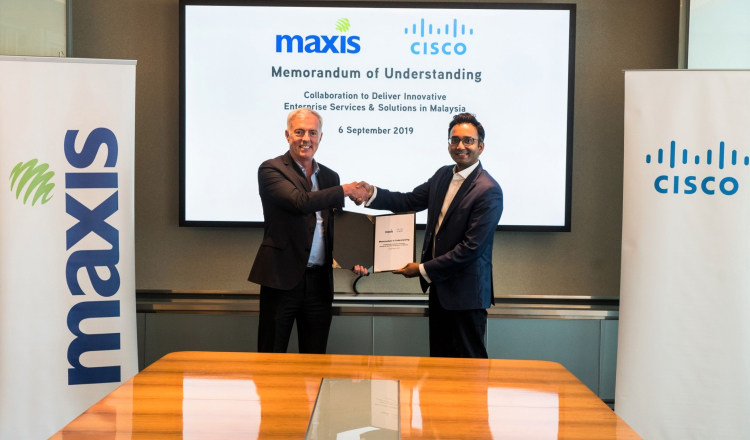 Maxis recently announced a strategic partnership with Cisco, to jointly deliver a wide range of market leading technologies for businesses in Malaysia. The first of many planned joint offerings from this partnership for the Malaysian market is the Managed Software-Defined Wide Area Network (SD-WAN) solution for business.
SD-WAN allows for simplification in the management, deployment and administration of organisations' network requirements. This enables operational tasks such as configuration, management and maintenance to be significantly simplified. Businesses are able to benefit from improved visibility and cost reduction by choosing to run over more cost-efficient connectivity options via Maxis' varied network solutions. Check out the details at the Maxis site.
Lenovo starts "Smarter Technology for All" Campaign
Lenovo recently launched their 'Smarter Technology for All' multichannel campaign. Designed for 12 different markets and in 14 separate languages, it will run across out-of-home advertising, cinema, TV and digital, and social media including China, US, UK, Italy, Germany, France, Spain, Russia, Japan, India, Brazil, and Mexico.
The campaign features stories of how customers are transforming the world, and how Lenovo is helping them do it. The list includes healthcare to engineering to motorsports and more but you can check it out in the video below or go to their site for more details.
Samsung Malaysia wants to help you fully utilize your Galaxy Note 10 and Note 10+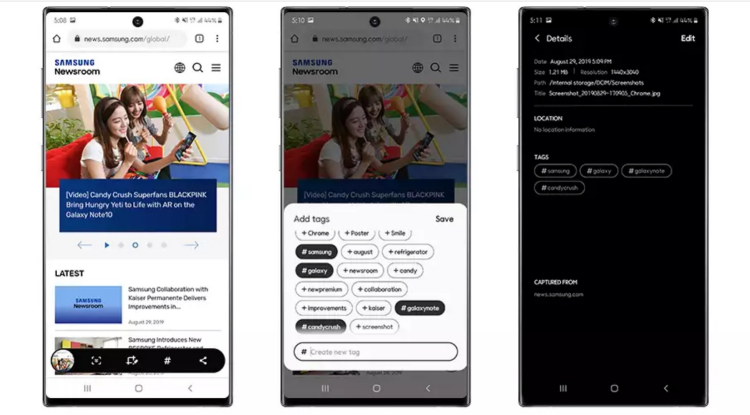 The Samsung Galaxy Note10 and Note10+, are packed with features and technologies to help you do more, experience more, and pursue your passions. While users are already aware of the device's popular showcase features—from the pro-grade camera with Live Focus video to the edge-to-edge, fully immersive Cinematic Infinity Display—the Galaxy Note10 and Note10+ come with plenty more innovative capabilities than may first meet the eye.
Samsung Malaysia have put together an article to show you things you might not know you can do with these devices. Check it out for yourself at their site.
Alibaba Hosts Fourth Taobao Maker Festival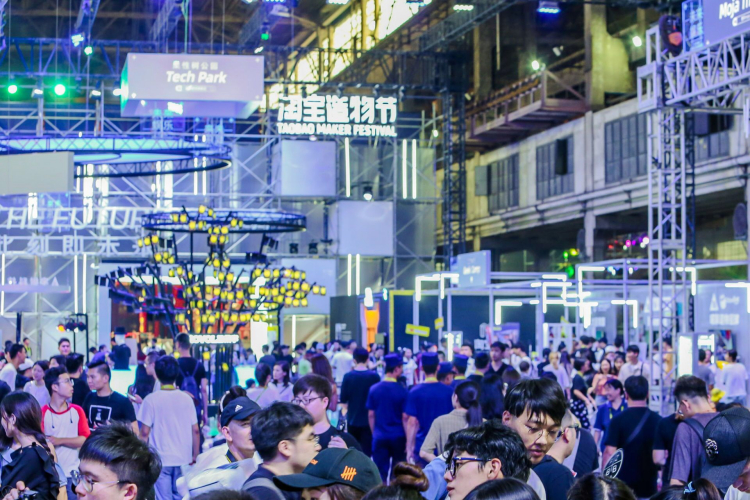 Taobao recently kicked off its fourth Taobao Maker Festival with the 2019 festival held at two different Hangzhou venues. It will showcase over 1,000 new and creative products, along with the most exciting avant-garde designs at the Broken Bridge Fashion Show, which opens the two-week festival.
The exhibition will cluster around six themes: technology, Chinese culture, trends, design, food and creativity. The Broken Bridge Fashion Show, which drew a huge crowd last year, will return on Sept. 12 with even more fascinating brands and designers. Also taking place at the West Lake venue will be a six-day intangible cultural heritage exhibition on Solitary Hill and a lantern carnival dedicated to the Mid-Autumn Festival.
Featured new products will include a vegan meat launched by Hong Kong social enterprise GreenMonday, powered exoskeletons launched by C-Exoskeleton, a virtual-reality headset launched by HTC and simultaneous translation technology launched by iFlytek, among many others.
With a focus on fashion trends popular among Generation Z and an aim to support young designers pursue their dreams, the Broken Bridge Fashion Show will continue to feature both Chinese and international brands, as well as world-renowned independent designers including Chayalan, Koche, Chen Peng, Ban Xiaoxue, Wanbing Huang, Li-Ning, Particle Fever and Kappa. Many of the fashion houses will launch special-edition designs at the Festival.
Alibaba's entire economy will also participate at this year's Festival to enhance the experience for participants. For example, Ele.me, Alibaba Group's local services platform, has created a "rocket dining hall" built from parts of a Long March rocket to offer a fun dining experience for visitors. Fliggy, Alibaba Group's online travel platform, will provide visitors with Hangzhou sightseeing suggestions.
Taobao continues to strengthen its status as the go-to platform for new brands and products. In the coming three years, Taobao plans to incubate 200,000 merchants with over RMB5 million each in annual sales. Taobao statistics released in July this year showed that new merchants who joined Taobao over the past three years achieved a total turnover of nearly RMB500 billion in the 2019 fiscal year. As of the end of 2018, there were nearly 50,000 independent designers running their business on Taobao, most of whom are in their 20s and early 30s.
Lazada Smashes 2018 9.9 Sales Record in 2 Hours
Lazada Malaysia set a new record during its 9.9 Big Discovery Sale, beating its full day 2018 9.9 sales tally in just 2 hours. As the 24-hour extravaganza came to a close, Lazada reported a sales volume increase of over 3x compared to the previous year, with a staggering 500,000 items sold in the first 2 hours alone.
At its peak, shoppers were making more than 4,600 purchases per minute, with over 14x more customers using their Lazada Wallet over the 24-hour period. This showed an increase in preference for cashless transactions, which provided customers with a more rewarding payment option with exclusive cashback and discounts.
Lazada's Chup Dulu pre-sale feature enabled customers put down a deposit to secure products at great discounts ahead of sale day, and to take their time to discover more deals throughout the day. Consumers were kept entertained while they shopped with experiences for Discovery through Lazada's innovative Shoppertainment highlights. The popular Lazada in-app GUESS IT livestream show, hosted by personalities Sean Lee, Nabil Aqil, and Theebaan G, returned for a second run after a successful pilot during the Lazada Mid-Year Sale, and garnered 25% more participants from 6 to 8 September.
These Discoveries were fulfilled by Lazada's leading first to last mile logistics capabilities, with the first parcel shipped out of one of Lazada's eight warehouses before 12:30am. The first order, which was confirmed at 12:01am, was delivered to a customer in Petaling Jaya at 8:46am by Lazada eLogistics Express (LEX). During its peak, Lazada eLogistics (LeL) employees were packing over 12,000 items per hour.
Netflix has some #bebasbersamanetflix tips for Malaysians
This year, Malaysia celebrates its 62nd year of freedom, marking the anniversary of the day the Federation of Malaya gained independence from the British rule on the 31st of August 1957. Fast forward to 2019, Malaysians are enjoying a different kind of freedom, now with the seamless convenience of connectivity and the power of choice in a click of a few buttons. And Netflix offers just that. The freedom to choose from more than 140 million hours of TV shows and movies, and watch as much as you want, anytime, anywhere, on nearly any Internet-connected device.
The best part is that you also have the freedom to play, pause and resume watching, all without commercials or commitments. Heck, you can even make choices for the characters of Black Mirror: Bandersnatch and choose how the story unfolds. Check out the tips below:
The Smart Downloads feature allows you the flexibility to stream or download shows to watch offline without consuming too much data or memory, making it possible for you consume content on-the-go.

Use Parental controls:

Kids Profiles. Profiles allow different members of your household to have their own personalized Netflix experience, built around the TV shows and movies they enjoy. You can have up to five individual profiles within a single Netflix account.

Choose Your Categories. There are four maturity levels for parents to choose from. Depending on the maturity level selected, you can access and view content that is appropriate for each of those levels from For little children only to All maturity levels.

Set Up Your PIN. Set up a 4-digit PIN that will allow you to restrict particular content that you deem unfit for your children. This applies across all the profiles, deterring kids from circumventing it by switching to your account.

Monitor Viewing Activity. To offer you a peace of mind, Netflix allows you to access the Viewing Activity via your Account area. Go to your Account and scroll down to My Profile and select Viewing Activity.

Try an interactive title where you decide the outcome:

Puss in Book: Trapped in an Epic Tale Puss in Boots has fallen into a magic book ruled by a sneaky storyteller. Only you can help our hero find his way in this interactive story!

Buddy Thunderstruck: The Maybe Pile They've got a bag full of dumb ideas, and you're the one who gets to tell them which silly stunt to try next.

Stretch Armstrong: The Breakout Villains are rampaging through Charter City and Flex Fighters -- Jake, Ricardo and Nathan -- need your help to halt the chaos.

Minecraft: Story Mode Take control of an adventure set in the Minecraft universe. The future of the world is at stake, and your decisions shape the story -- so choose wisely!

Black Mirror: Bandersnatch In 1984, a young programmer begins to question reality as he adapts a dark fantasy novel into a video game. A mind-bending tale with multiple endings.

You vs Wild You vs. Wild is a survival show starring and following Bear Grylls in every episode on a survival show taking place in various remote locations around the world, and with a key feature of a branching narrative with multiple choices within the episode, where a user may direct the course of the story.
In Malaysia, Netflix continues to expand its offerings of Malaysian content, allowing local stories to travel to more people than ever before. New additions include Till Death: Azalea's Wrath, written, directed and produced by local filmmaker, Sein Qudsi, is the first Malaysian movie that is exclusively available on Netflix.
In celebration of Merdeka and National Day, Netflix is showcasing Bebas Bersama Netflix with its diverse offering of Malaysian content for viewers around the world, including some of the best Malaysian Box Office Hits including Munafik 2, Hantu Kak Limah, and Paskal: The Movie, Pulang, Jagat, and the multiple award winning Crossroads: One Two Jaga.
So that's all for this week's TechNave NewsBytes. Stay tuned for more tech bits and bytes in the coming weeks at TechNave.com