NewsBytes 2019 #6 - Huawei P30 Pro wins Best Photo Smartphone, "Stop Bad Hair Day" sale, new Kaspersky Lab & Microsoft report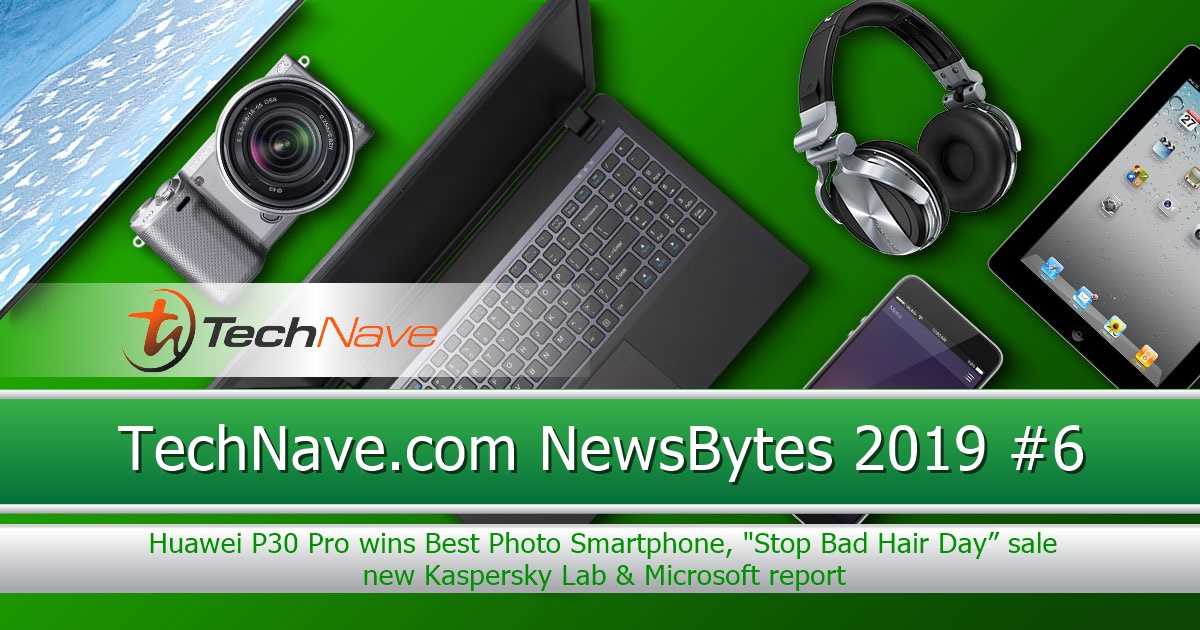 What's up, fam? This week has gone by and it was rather a quiet week. Or should I say, it's a Huawei week? Huawei Malaysia has officially announced the price on the P30 Series, Matebook 13, Watch GT Active and Elegant models for the local market and tons of freebies too which you can read over here. Besides that, Xiaomi Malaysia has also officially announced the Mi 9 price tag, as well as the Black Shark 2 swimming its way to Malaysia shores.
As usual, we will be doing a few tech analysis and reviews on these smartphones except that...the Black Shark 2 won't be on our list due to our hectic schedule. And to be honest, this gaming smartphone may have been a little too late for the market. Similarly to the Razer Phone 2, it just doesn't have the "oomph" factor to impress us that much, especially with the ROG Phone which they don't even dare to compare (lol). I wasn't at the event, BUT BOIII, that was an awful presentation if you compare the Black Shark 2 to two non-gaming phones (i.e. Apple iPhone XS Max and Samsung Galaxy S10+). Shame on you.
Anyway, onto this week's NewsBytes.
HUAWEI P30 Pro Awarded TIPA World Award for 2019
Huawei P30 Pro has already officially launched in Malaysia and in conjunction with that, the group is also proud to announce that the latest camera-centric flagship is recognized as one of the Best Products of 2019, awarding the device the honour of "Best Photo Smartphone" for the third year in a row.
To quote the official citation of the P30 Pro from the TIPA General Assembly:
"Incredible Low Light Performance and Focal Length Options. The P30 Pro is dubbed a "quad camera" with numerous imaging options. The primary camera has a 1/1.7 40MP sensor that yields 10MP images. The optical stabilized lens has a 27mm (equivalent) focal length and maximum f/1.6 aperture, plus there is a 20MP 16mm (equivalent) super-wide option, a stabilized 5X (125mm equivalent) periscope style telephoto lens with folded optics, and a fourth PDAF "time of flight" AF sensor. The P30 Pro can cover an incredible focal length range thanks to a "super-resolution" algorithm that combines several RAW images into one high-res image that is then cropped to produce a 50X zoom effect. Low-light capability is equally impressive, with a top ISO of 409.600 that can capture exposures in near darkness, which is claimed to be 40% more light sensitive than a standard RGB sensor, delivering the best low-light performance of any smartphone camera to date."
Most impressive, Huawei and congratulations.
P&G and Shopee presents "Stop Bad Hair Day" sale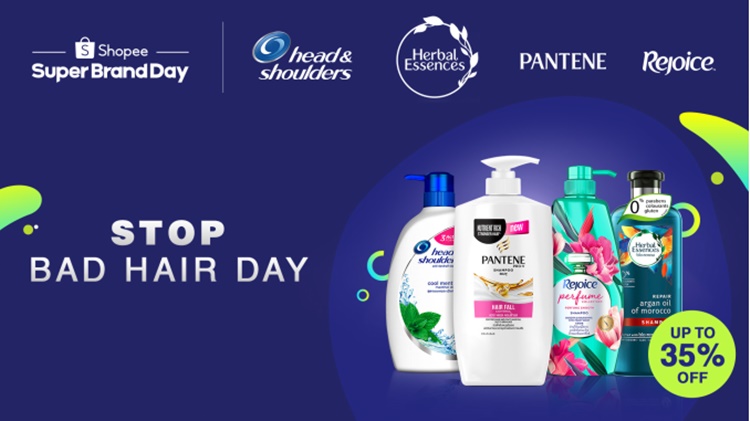 Having a bad hair day? Well, starting from 8 until 12 April 2019, P&G and Shopee are coming together to launch its "Stop Bad Hair Day" themed Super Brand Day. Products include best-selling hair care brands; Pantene, Head & Shoulders, Rejoice and Herbal Essences across Malaysia.
On top of that, the discount offers go up to 80% off and the launch of brand new products, Rejoice 3-in-1 Perfect and Head & Shoulders Subzero. If you purchase hair care bundles, you can get 15% off, enjoy deals from as low as RM1 as well as daily Shocking Sale, and take part in social media contest and in-app games to win attractive prizes.
All P&G products can be found via the P&G Official Store on Shopee Mall with 15 days return, free shipping and 100% authenticity guaranteed. You can check them out right here.
Kaspersky Lab report - Almost every second industrial computer was subjected to malicious cyber activity in 201
Meanwhile, Kaspersky Lab is proud to announce that they have detected and prevented activity by malicious objects on almost half of the Industrial Control System (ICS) computers in 2018. The most affected countries were Vietnam, Algeria and Tunisia with the following percentage of 70.09%, 69.91% and 64.57% respectively. The least impacted nations were Ireland (11.7%), Switzerland (14.9%), and Denmark (15.2%).
According to Yeo Siang Tiong, General Manager for Southeast Asia at Kaspersky Lab, phishing emails with malicious attachments continue to be the main attack vector for penetrating industrial enterprises in the Asia Pacific and in the world.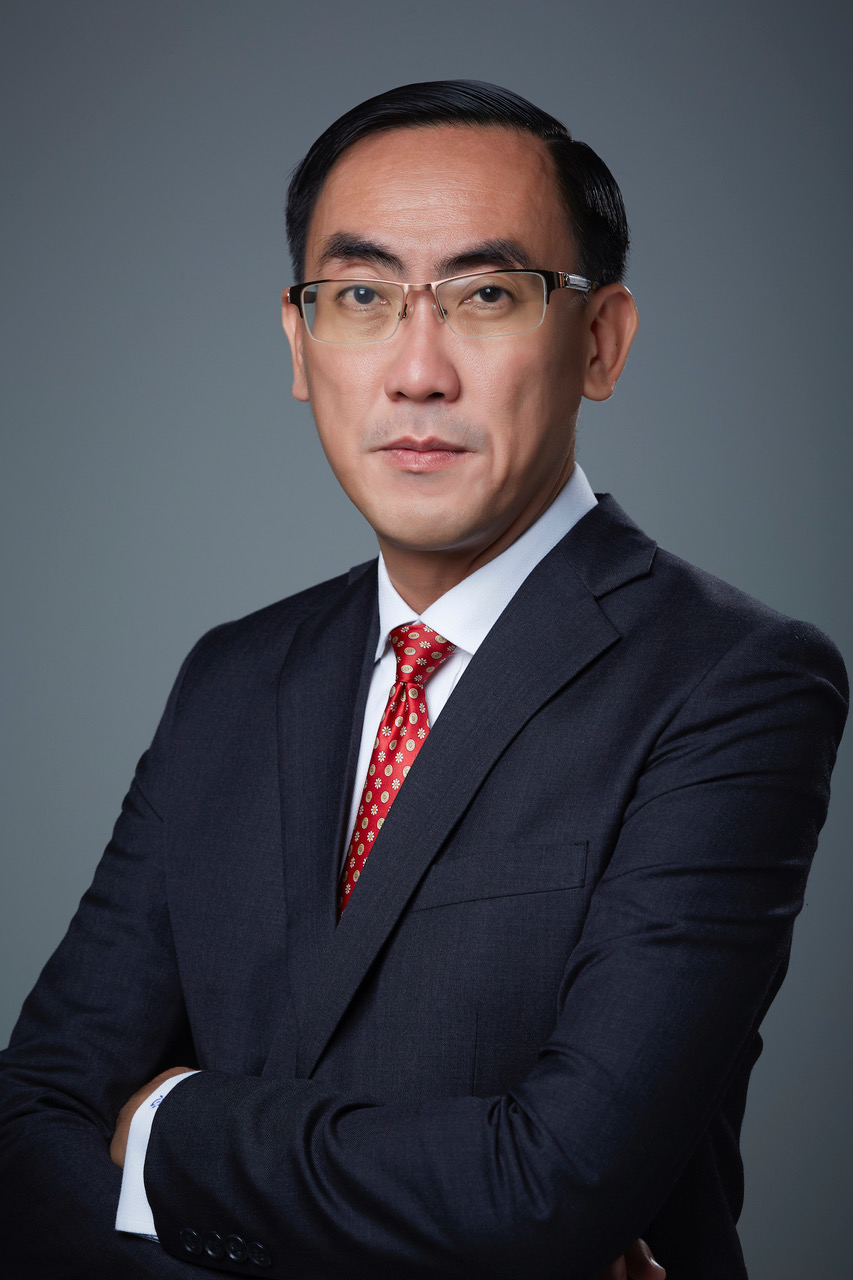 "Our researchers are seeing many carefully crafted phishing emails, sent purportedly by real companies and masked as business correspondence, commercial offers, invitations to tender and so on, which could be very commonly faced by many enterprises in Malaysia. We recommend all companies to warn their staff of this real threat and to train them to recognize signs of an attack, to not open suspicious files or click on links, and to inform their IT department of any potential incidents," Yeo said.

"H2 2018 saw a decline in ICS infections in Malaysia, 41.1% versus H1 2018 of 50.8%. It is a good sign that users are more aware of the cyber risks, and are becoming careful about it," Yeo added.
If you would like to know more about the technical measures to protect yourself, you can read the full text of the report on the Kaspersky Lab ICS CERT website.
Microsoft Study - Artificial Intelligence to nearly double the rate of innovation in Malaysia by 2021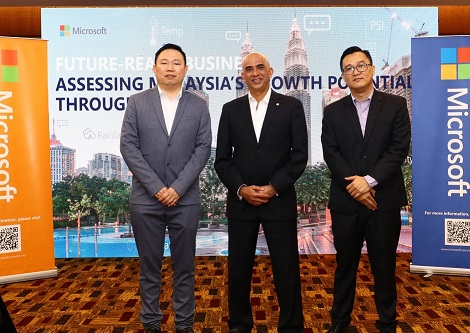 [L to R] Dr Karl Ng Kah Hou, Director, Data Economy, MDEC with K Raman, Managing Director, Microsoft Malaysia and Jun-Fwu Chin, Research Director for IDC Asia Pacific Datacenter Group and IDC ASEAN Research Group at the unveiling of Malaysia findings of Microsoft AI Study 2019 at Kuala Lumpur on 2 April 2019
Finally, another report finding titled "Future Ready Business: Assessing Asia Pacific's Growth Potential Through AI" was published by Microsoft in the area of AI. This was to find out and analyze how Malaysia is embracing AI as well as the impact of AI on Malaysia's businesses and economy.
Through over 100 surveys from business leaders and 100 workers in Malaysia, it's reported that AI will allow the rate of innovation to almost double (x1.8) by 2021. 67% of business leaders feel that AI will augment jobs and will increase employee productivity by 60%, but despite this, only 26% of organizations in Malaysia have embarked on their AI journeys.

The study findings shared at the media session can be read in the Microsoft News Centre for further information.
That's all, folks. Stay tuned for more NewsBytes at TechNave.com.