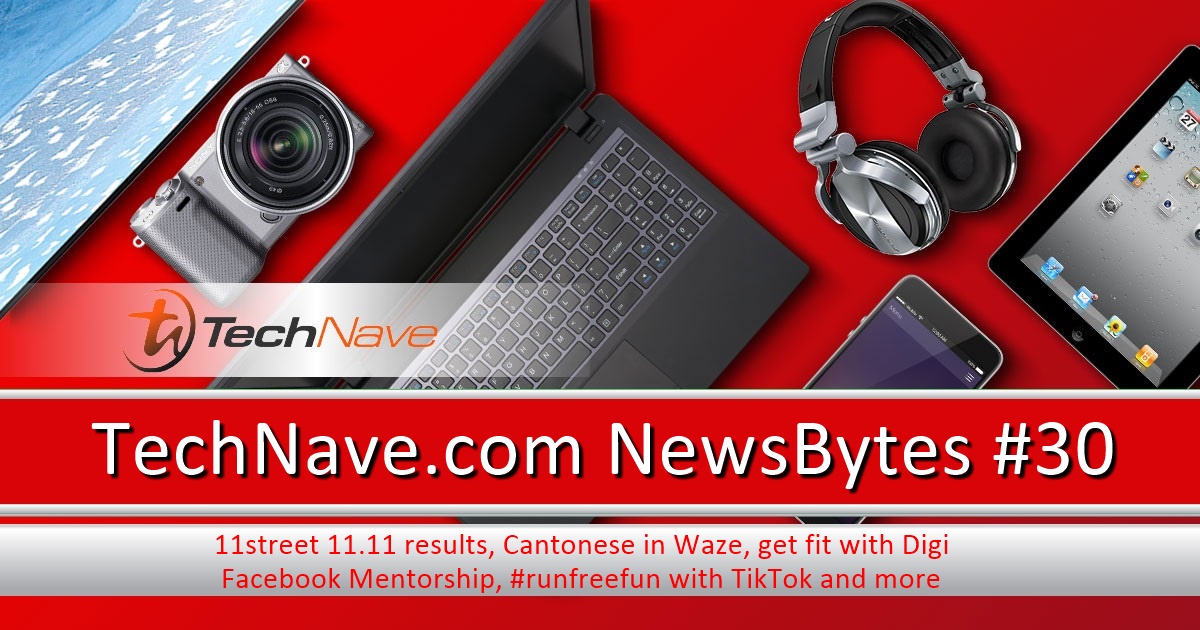 Welcome back to another weekly NewsBytes segment where we bring you the latest tech news from the edge (at least for us). So how was your 11.11 shopping spree? You might have spent quite a sum but don't feel guilty about it - our TechNave team also did the same becase this year's 11.11 sale was really good and I bought some items that I don't even need like a ninja flu mask, but it's too cool and cheap to ignore it. Thanks to my and the many Malaysians contribution to 11.11, Huawei Online Store did great, so did Lazada, Shopee, honor Malaysia and 11street too which you can read below after this introduction.
As for our local tech scene, news was rather quiet as we will be entering the holiday season soon in just two more weeks. But Acer Malaysia took this opportunity to introduce the futuristic gaming mean machine Acer Thronos and this is seriously every hardcore gamer's dream. While I wasn't there to see it first hand, I can imagine it to be super comfy and immersive but there's no way I can ever afford it because it freaking costs RM56,999!
Do you know how many kolok mee you can buy with that? MANY. On the other hand, Lenovo Malaysia introduced a new lightweight Yoga S730 laptop which has rapid charging speed technology and I almost won a lucky draw to bring that home (#truestorybro). I WAS THIS-CLOSE TO WIN DANG IT! Oh well, at least I got a nice customized Nerdunit t-shirt for free.
Now onto the NewsBytes!
11street records six fold total Gross Merchandise Value (GMV) on Single's Day
First, we start off with the recent crazy 11.11 sales and it has been quite successful for each e-commerce platform. This year, 11street offered shoppers a tonne of Shopping Madness 11 deals and discounts which saw its total gross merchandise value (GMV) surging by six (6) times compared to the daily average in 2018 and double the increase it saw in 2017.
According to the company, the total number of orders during Shopping Madness 11 this year tripled the daily average number of orders compared to 2017, which recorded at 2.6 times the daily average. 11street shoppers also spent close to RM300 on each order which attributed the growth. Well done, 11street!





Just some fun facts from 11street
Cantonese is now available in Waze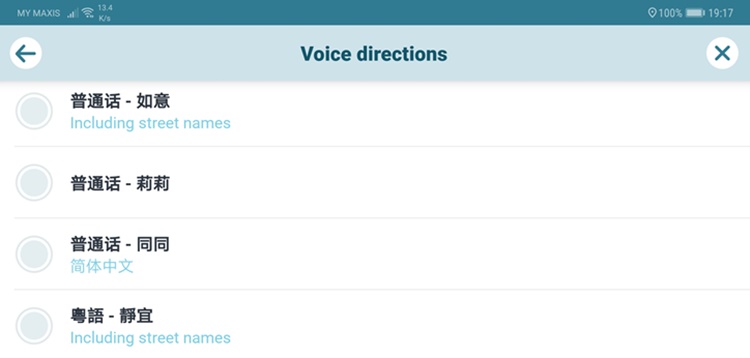 Say what now? That's right, the Cantonese dialect is now available and it can be used for everyone globally, thanks to the large users from Hong Kong, China, Taiwan, Singapore and Malaysia. You can simply go into your Waze settings and tweak it, as the Cantonese language is a new addition to the improved Simplified Chinese and Traditional Chinese languages there. Now Chinese-speaking drivers won't have any trouble navigating the road!
Digi has a new Pilot Wellness Programme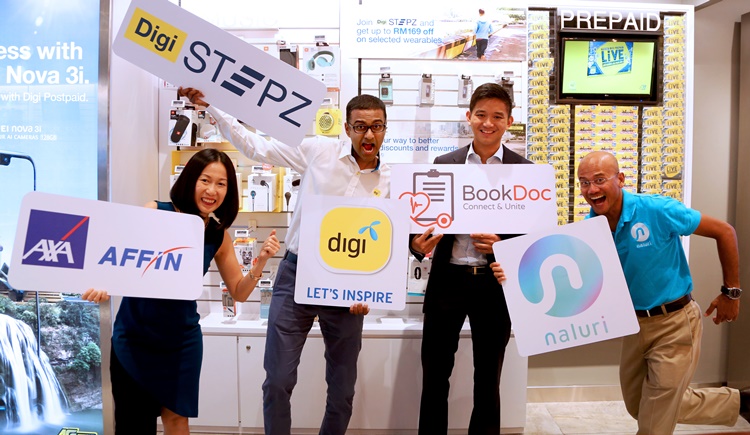 Is this what you think it is? Yes, a programme by Digi to get Malaysians to stay fit! But just so you know, it's not some gym class that you have to go to, but rather you can monitor your well being by measuring your average daily steps through a fitness wearable.
The program is in collaboration with insurance provider, AXA AFFIN Life and online healthcare solution provider, BookDoc, as well as a lifestyle management application provider, Naluri. Any Malaysians between the age of 18 and 39 can join and enjoy rewards and cash backs from various merchants based on the daily steps they take. If that's the type of staying fit you're looking for, you can visit their website right here to check it out.
New Facebook Mentorship feature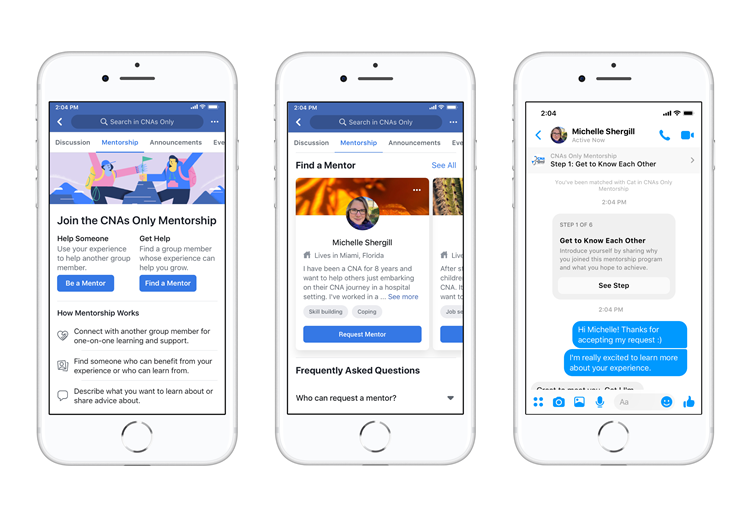 Looking for a mentor is not easy but what if we told you that it can be done over Facebook? Just recently, Facebook has launched a new Mentorship feature to help you get connected with one who you share common interests with, starting with the Groups you're in.
So what does the Mentorship feature do exactly? Before we get there, the group admin will have to choose a wide variety of template programs such as career advancement, skill development and encouragement and support, and many more. Members of a group can sign up to be either a mentor or mentee then the admin can pair them up. After that, both can have a 1 on 1 guided mentorship program(s) on Facebook in private every week.
At the moment, mentoring is only available for parenting, personal development and professional groups on Facebook. The new feature is currently available in the US for now and will be globally available when it's ready. You can read more about it here at their newsroom here.
TikTok launches #runfreefun Campaign
So what's this #runfreefun campaign by TikTok? Well, from 10 to 24 November 2018, the campaign featuring Malaysian celebrities (Janna Nick, Nazim Othman, Anzalna Nasir, Shukri Yahaya, and Saharul Ridzwan) and they want you to have fun and be free to express your creativity with them doing video challenges! Here's how:
Download TikTok by visiting the iOS or Android app stores and sign up for a free account
Open the app, and click on the '+' sign at the bottom of the menu to start a new shoot
Select your music, stickers or effect to spice up your video
Click the red record button and have fun showing off your moves
Click on the '✔' icon to see the video, add fancy effects or filters to your video
Click 'NEXT', add the hashtag #runfreefun and tag your favourite celebrity and friends
Post the video on TikTok and your other social media channels to get more views!
Also, some #protips on the challenge:
Use stickers and AR effects – Get creative by adding popular stickers and visual effects. Tapping the sticker icon on the bottom-left will allow you to browse the various face filters and AR effects. Popular effects include changing hair colour, makeup palette, and raindrop control
Cool transitions – Record in small batches or in slow motion to allow space for you to include transitional effects. Click on the filter or time effect to set your video pace. The trending TikTok challenge, #pillowchallenge is an example where you can use multiple short shoots to create an awesome transition video
Duet screen – Want to sing alongside your favourite artists? Or mime to a funny conversation? Pick a video that you want to duet, and hit the share button to choose the duet option from the bottom of the screen. Now, just record your own video while the selected video is automatically playing on another side of the screen
If you're on, you can start now by challenging. Good luck and have fun!
New Ultrastar DC ME200 Memory Extension Drive by Western Digital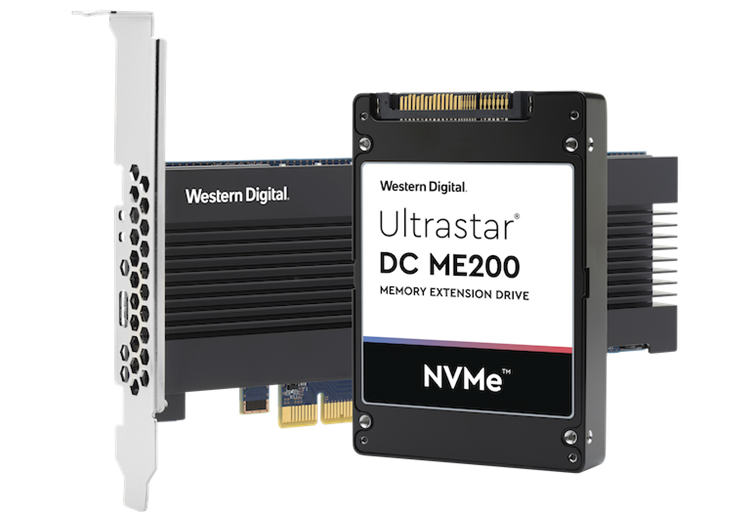 Western Digital is on a roll here, they have been releasing quite a few products this year and the latest one is the Ultrastar DC ME200 Memory Extension Drive. This product is the company's first product that enables customers to better optimize in-memory system capacity/performance for running demanding applications that drive today's real-time analytics and business insights.

The Ultrastar memory drive has a memory pool size up to 8X the DRAM capacity while offering substantial CAPEX and OPEX savings. With larger memory pools, this is ideal for in-memory applications such as Redis, Memcached, Apache Spark and large-scale databases. Compatible with most Intel x86 servers, it also available in 1TiB, 2TiB and 4TiB and to expand further, a 1U server can typically support up to 24TiB of system memory using the Ultrastar DC ME200 drive for in-memory compute clusters.
It's not officially on commercial sale yet, but it's currently available and sampling with selected customers. You can check out more information about it on their blog here.
Signify Launches Interact IoT platform in Malaysia
Meanwhile in Malaysia, Signify has officially launched its new IoT (Internet of Things) platform and it took place at the Malaysia International Trade & Exhibition Centre (MITEC). During the event, the company showcased its Interact IoT solutions to government officials and business owners eager to adopt Industry 4.0 initiatives and systems driven by connected technologies.
VIP guest of honour, InvestKL Chief Executive Officer, Datuk Zainal Amanshah and the rest of the media members were given a tour around the event, getting a first-hand experience on several real-world application and live demonstrations of Interact connected lighting in industrial, retail, city and commercial environments. The company also highlighted several solutions to local government officials on how the Interact platform could improve and manage outdoor environments and road lightings.

There was a lot of things that went down there, but if you want to know more you can head over here to read the rest.
Ericsson and Axiata's Apigate collaborate to create next-generation API driven digital solutions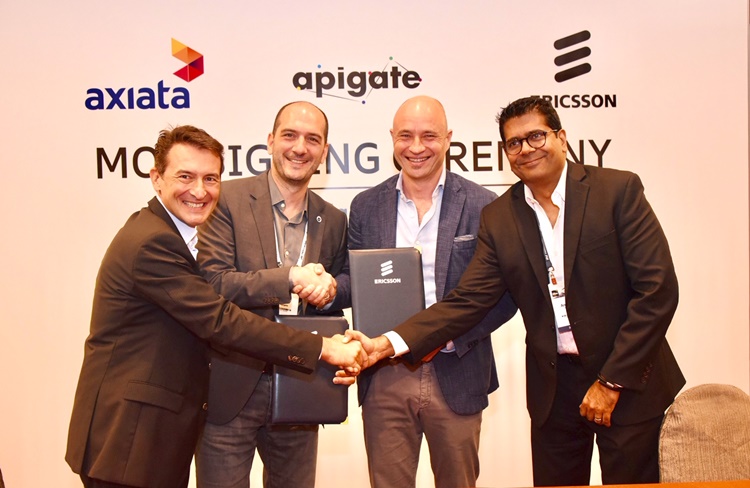 Ericsson MoU Signing with Axiata's Apigate
Wait, there's more IoT news. Ericsson has also announced a new partnership with Axiata Group Berhad and signed a Memorandum of Understanding (MoU). The new collaboration will allow them to create innovative value propositions in the Business Support System (BSS), Operational Support System (OSS) and Internet of Things domains by leveraging on the next generation digital API platform offerings of Apigate, an Axiata subsidiary, and Ericsson's Digital Business Systems portfolio.
Axiata's Group Chief Financial Officer Vivek Sood, who signed the MoU on behalf of the Group, adds, "This MoU is further testament to the relevance of Axiata's Apigate platform in powering digital transformation to meet the fast-evolving demands of our regional markets. Our partnership with Ericsson places us in a sweet spot as an enabler for greater industry wins specifically in creating API-driven digital solutions, aligning well with our drive towards becoming a New Generation Digital Company.
AmBank Group amongst APAC Financial Services Institutions that Banks on Red Hat
Finally, AmBank Group has adopted Red Hat's hybrid cloud architectures and practices. This is so that the bank can provide better mobile banking and cash management in a manner that is easier, more simple and faster to its valued customers, across all touch points.
"As part of our digital journey, it was critical for us to transform and innovate our services. By adopting Red Hat solutions, we were able to build up our digital capabilities with a more agile and scalable application delivery. This further helped us develop new applications and services to expand our market reach. We have upgraded our digital banking experience and services for our valued customers, making their banking experience with us more convenient and seamless," said Datuk Iswaraan Suppiah, Group Chief Operations Officer of AmBank Group.
LG wins multiple CES 2019 Innovation Awards
LG recently announced receiving multiple CES 2019 Innovation Awards for the LG V40 ThinQ smartphone, LG ThinQ smartphone and LG Watch W7. They also got awards for their new laundry appliances, TVs, audio systems, computers and more, with all these due to be introduced at CES 2019 on 7 January 2019.
While we can safely say we'd love to see all these products, the most we're expecting to see are the consumer electronics. It'd be great if we're wrong and LG Mobile comes back to Malaysia soon (or next year) but for more details on that check out LG's newsroom.
So that's all for this week's NewsBytes, stay tuned for more of that next week at TechNave.com.