OnePlus Nord 2 name spotted online, hints at upcoming launch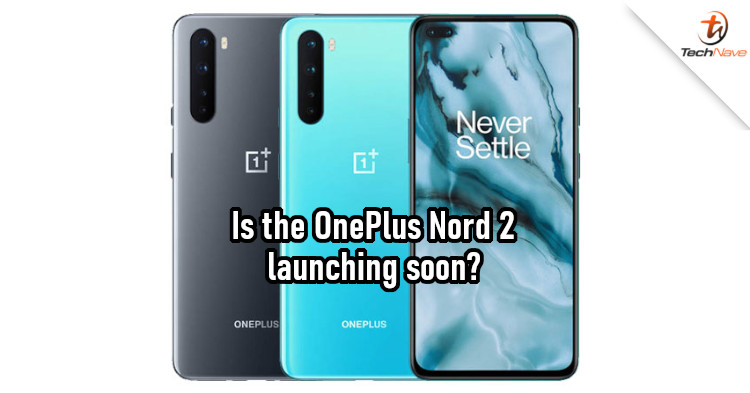 The OnePlus Nord 2 is expected to have a better chipset than its predecessor
Back in March, there was a rumour suggesting that OnePlus would be using the Dimensity 1200 chipset for its next smartphone. This device is supposed to be the successor to the OnePlus Nord that was launch last year for RM1799 - the OnePlus Nord 2.
The OnePlus Nord 2 name first popped up in November 2020, but there wasn't any official news on whether it's coming. But as spotted by Android Police, OnePlus might have accidentally confirmed this on its website yesterday. The company has a page about a Google Stadia promo, and the OnePlus Nord 2 name was spotted in the FAQ section.

Where the reference was found, before being taken down
OnePlus is running the promo in selected regions, where users who buy certain OnePlus devices would be able to redeem Stadia Premiere Edition for free. The OnePlus Nord 2 was listed as one of the eligible devices before it was taken down soon after. This could either be a genuine mistake, or an intentional leak to let users know that the device is on the way.
Considering that the promo runs till 30 September 2021, the OnePlus Nord 2 might launch within the next few months. Of course, that's just a wild guess, so take the news with a grain of salt. Having said that, what kind of improvements are you hoping to see from the new model? Let us know in the comments, and stay tuned to TechNave for further updates on this.