Opensignal investigated why 3G-only users in Malaysia haven't transitioned to 4G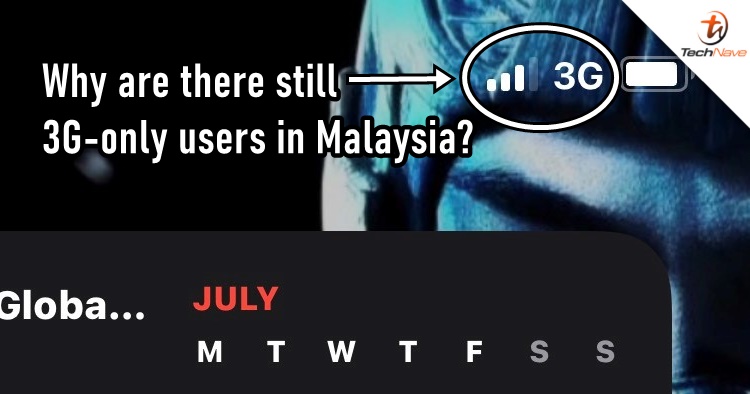 If you recall, our Prime Minister Muhyiddin announced that 5G connectivity will be ready by the end of 2021. While the tech community are taking it with a dose of salt, it is quite evident that 3G is phasing out as both Celcom and unifi will shut it down gradually. That said, there are still plenty of 3G-only users especially in the rural areas of Malaysia.
With this in mind, Opensignal has decided to investigate why there are still 3G-only users in Malaysia. From the analysis, the first reason why these groups of people haven't transitioned to 4G networks is that they simply don't have a 4G subscription. Here's the weird thing, while 81.9% of 3G-only users in Malaysia had a 4G-capable smartphone and spent time in 4G-covered areas, they either lacked a 4G SIM card, haven't upgraded or disabled 4G on their phones.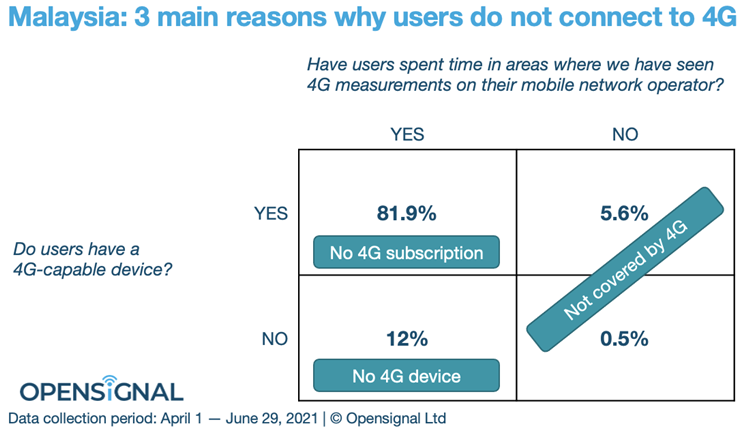 Speaking of that, it was also discovered that 5.6% of our 3G-only users had 4G-capable devices but spent their time in areas where we have never seen a 4G signal from their mobile network operator. In addition, 0.5% of the 3G-only users lacked both 4G coverage and 4G-capable devices, which brings the number of Malaysian 3G-only users outside of the 4G footprint to 6.1%. With this small percentage, Opensignal thinks it is not the main reason for the large numbers of 3G-only users in Malaysia.
Out of the aforementioned 81.9% of 3G-only users, 12% of them don't have a 4G phone. Opensignal noted that there are a few factors for this, namely users may have held on to their older 3G phones because of cost. On top of that, they may also lack awareness of 4G benefits as well as affordable 4G subscription price plans.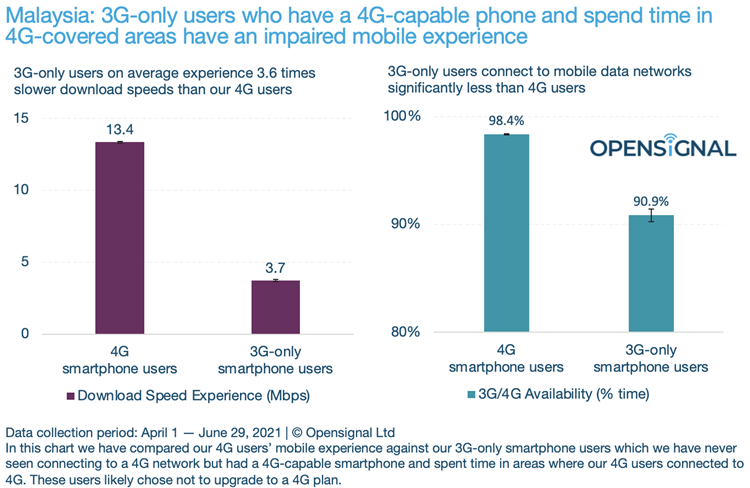 So there you have it. From Opensignal's analysis, it appears that the main reason why there are still 3G-only users is that they have yet to subscribe to 4G or are not aware of the benefits even though the majority of them are in 4G-enabled areas, rather than because of weak 4G coverage. Weak 4G coverage is an issue but the percentage is rather small in rural areas.
If you would like to read the full analysis report, you can head over to the official webpage right here. What do you think? Let us know in the comments below and stay tuned for more trending tech news at TechNave.com.