Rumours: Apple iPhone 7 Pro appears in Japanese magazine with dual cameras and no headphone jack?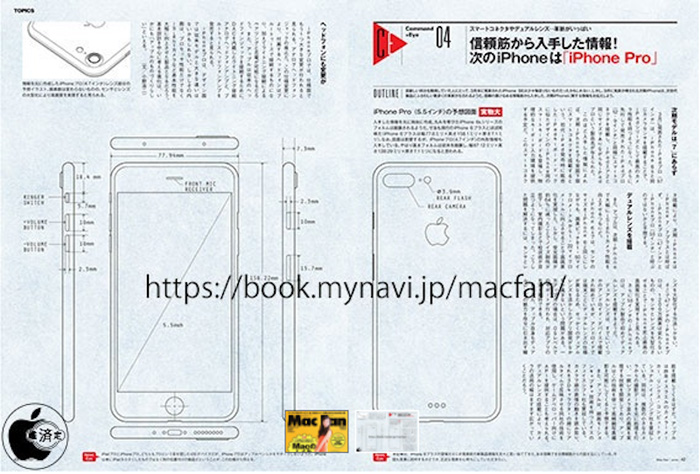 Rumours of yet another Apple iPhone have appeared, this time it is about the Apple iPhone 7 Pro, according to the design drawings on a Japanese magazine called Mac Fan. The report shared a detailed schematics design of the rumoured iPhone 7 Pro featuring the same overall size to the iPhone 6S Plus. The design showed that the headphone jack is no longer there too, and the device will also feature a dual iSight camera on its back.
Earlier Apple rumours claimed that by removing the 3.5mm headphone jack, Apple can produce a thinner design, but according to this report, it seems like Apple will keep the same dimension, specifically at 7.3mm thick (the same as iPhone 6S Plus) in favor of the second iSight camera on its back. Unfortunately, details about the functionality of the dual-camera setup are limited at this point.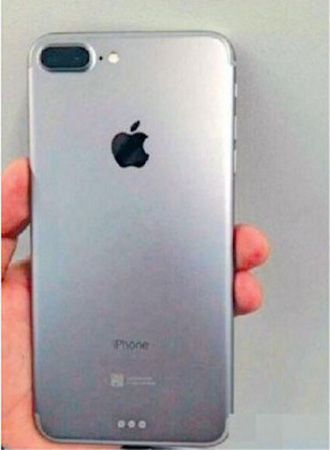 Aside from that, we can also notice that the smart connector at the bottom, seems to match the earlier leaks from MacOtakara too (refer above photo). Furthermore, the device seems to have no antenna lines as well. Regardless, it seems like the rumours are getting confusing lately since now we have a total of 3 rumoured iPhones, starting with iPhone 7, iPhone 7 Plus and this time iPhone 7 Pro. But considering that all of this is still a rumour, the device might not be real too. So do take it with a pinch of salt.
[Source]