Rumours: Apple iPhone 7 new design leaked?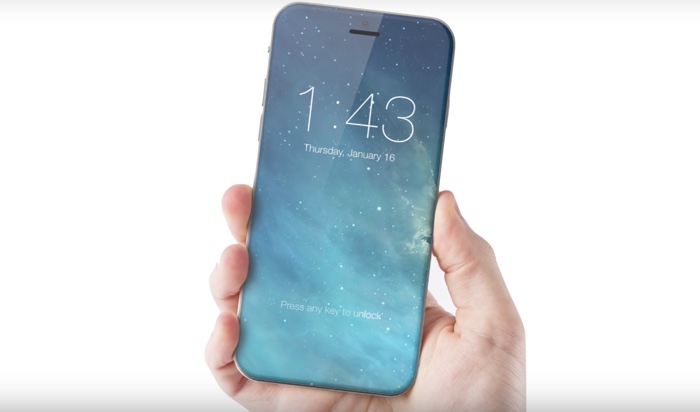 If you're an Apple fan and like reading rumours, chances are you've heard that the upcoming Apple iPhone 7 will look quite similar to the iPhone 6s which sounds kind like a bummer. However, Apple blogger John Gruber thinks otherwise, and he has shared some interesting information about next year's iPhone design.
According to his latest podcast episode, he heard about the 2017 iPhone will have an edge-to-edge display that eliminates the top and bottom bezels on the device, the front camera, Touch ID and other sensors are to be hidden under the display.
"I think next year's phone, the 2017 model, the one that will come out in September of 2017. What I have heard -- now this is not really from the rumor mill but just scuttlebutt that I've heard -- is that it will be an all-new form factor.

And there have been some rumors, I guess, but what I'm saying is that I've heard this independently and it is completely getting rid of the chin and forehead of the phone. The entire face will be the display. And the Touch ID sensor will be somehow embedded in the display. The front-facing camera will somehow be embedded in the display. The speaker, everything. All the sensors will somehow be behind the display. "

What I don't know... I have no idea, but whether that means that they're going to shrink the actual thing in your hand to fit the screen sizes we already have, or whether they're going to grow the screens to fit the devices we're already used to holding... I don't know." he said.
Although just a rumour, this actually connects with the previous rumours of Apple planning to have an OLED display as the company did sign a deal with Samsung for OLED panels, and also rumours of returning to the glass shell body just like the iPhone 4 and 4s. What's more, it's reported that Apple has been working on developing touch and display driver integration (TTDI) chips since 2015, which means that Touch ID fingerprint recognition system cab be embedded directly into the display.
Meanwhile, there are also other leaks of new blueprints on the devices. Shared by uSwitch on behalf of a noted leak Steve Hemmerstoffer, who runs the Twitter account OnLeaks, the blueprints is noted to be from Catcher Technology based in Taiwan, and has suggested that Apple is planning to remove the 3.5mm headphone jack, and adding a dual-lens camera system behind.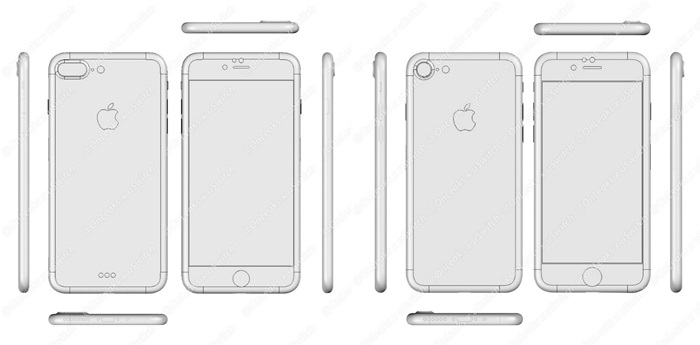 The blueprints
So what do you think of the rumoured blueprints and concept design? Do you think Apple can make it possible? Do you think the iPhone 7 should look similar to the current generation? Let us know in the comments below, and stay tuned for more news at Technave.com.
Apple iPhone 7 Specs & Price >