Rumours: OnePlus teases four cool colour schemes for the OnePlus 5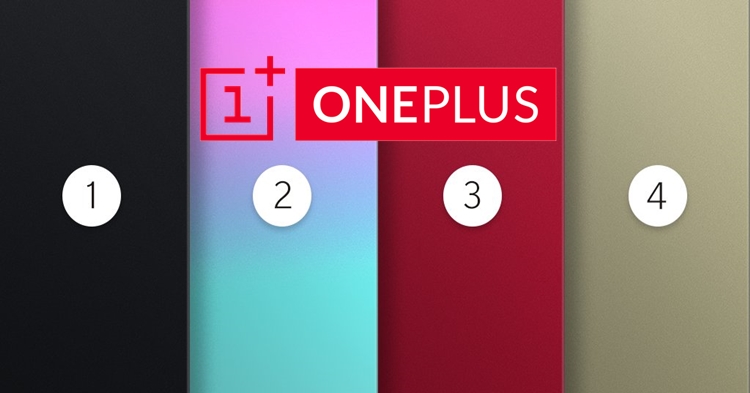 Earlier it was confirmed that the OnePlus 5 will retain its 3.5mm headphone jack. Mere hours later, OnePlus teases us with a cheeky tweet asking us "What 5should the color of your next phone be?" along with an image of a series of colours. Very clever, OnePlus.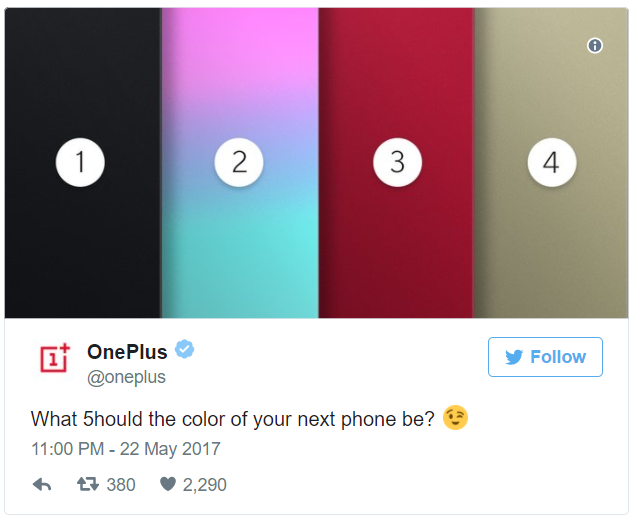 What we think this means is that the upcoming OnePlus 5 might have these 4 colour schemes as colour options. Since number 1, 3 and 4 (Black, red and gold) are pretty standard colours, we are not sure about the gradient-ice-cream colour of number 2. Perhaps there will be either a glass/ceramic option for the OnePlus 5? What do you think? Which one would you choose? Leave a comment below, we really wanna know!
We cannot know for sure but OnePlus really knows how to keep our hype up. As for now, let's just treat this as another rumour and take it with an open mind. Make sure to stay tuned to TechNave.com for any updates on this exciting phone.
[Source]
OnePlus 5 Specs & Price >