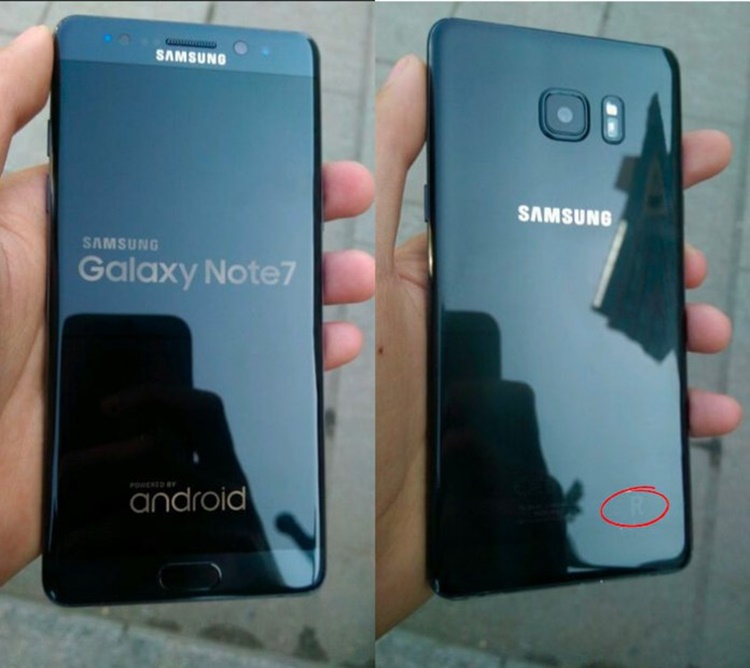 While there's still plenty of time for the Samsung Galaxy Note 8, a South Korea news publication called ET News has claimed that the Galaxy Note FE (Fandom Edition) will be official on 7 July 2017 and it could be a limited edition because there could be only 450k units available.
The Note FE should carry the same tech-specs of the ill-fated Note 7, but there will be some difference as the battery has been reduced to 3200mAh from 3500mAh. Also in previous leaks, it was suggested that the Note FE will have a distinct letter "R" on the back as seen in the image. Aside from that, it will come in various colours as well such as Blue Coral, Gold Platinum, Silver Titanium, and Black Onyx. Rumours also has it that Bixby A.I. will be featured too.
South Korea will be the first country to get their hands on the Note FE for $620 (around RM2640). It's not known if Malaysia will also get the device since Samsung is popular, but we shall see. Stay tuned for more Samsung news at TechNave.com.
[Source]