Rumours: Samsung Galaxy S8 series sales behind Galaxy S7 series point towards early Galaxy Note 8 release?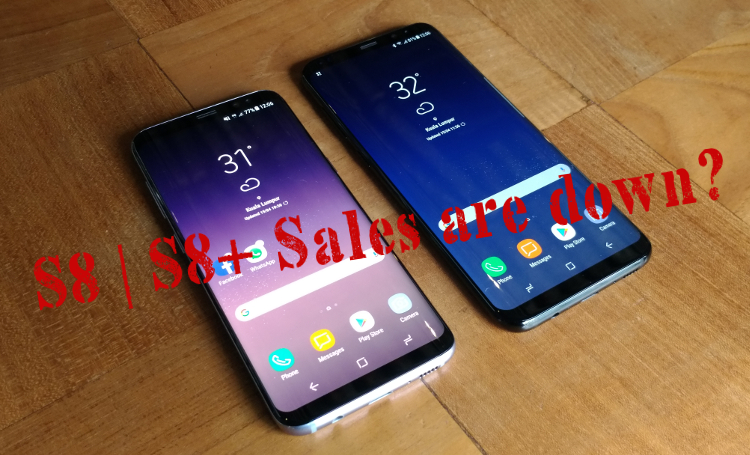 Despite record breaking pre-orders for the Samsung Galaxy S8 and S8 plus, rumours are saying that due to less sales compared to the Galaxy S7 and S7 edge, the Samsung Galaxy Note 8 could get an early release on 10 September 2017. According to the rumoured numbers from South Korean The Bell, Samsung sold 9.8 million Galaxy S8 and S8 plus sets compared to the 12 million Galaxy S7 and S7 edge sets sold during the same 2 month period after launch for a 20% decrease in sales. Considering that the Galaxy S7 edge actually sold more in Malaysia this probably doesn't impact Samsung Malaysia as much as the rest of the world but an earlier global release would still mean we get the Galaxy Note 8 earlier as well.
Rumours indicate that the Samsung Galaxy Note 8 will not only be the first Samsung phone to have a dual camera, it will also be the most expensive Samsung phone yet. Other rumoured features and tech specs for the Galaxy Note 8 include a 6.3-inch Quad HD+ infinity display, Snapdragon 835 processor, 6GB of RAM and 64GB or 128GB of storage. Hopefully the rush will not mean a decrease in safety measures though, but Samsung have probably already learned their lesson with the similarly rushed Galaxy Note 7. No Malaysia release dates or pricing details yet, but as always with such rumours, do take it with a pinch of salt. Stay tuned to TechNave.com for all the latest tech news and we'll keep you updated.