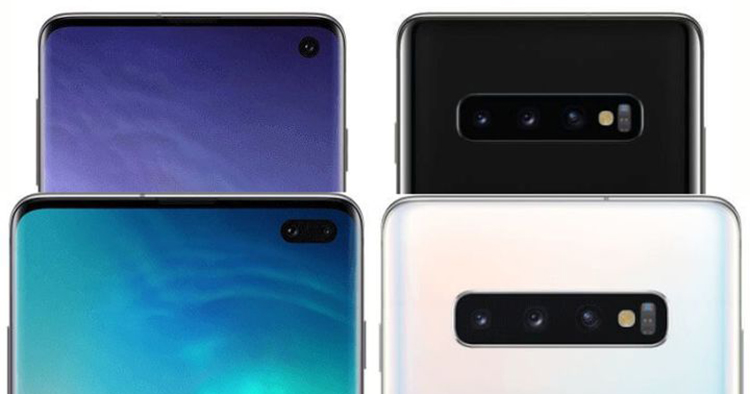 We're only 2 weeks away from the reveal of Samsung Galaxy S10 over at Unpacked 2019 in San Francisco. For now, we've been following the rumour trail of the much anticipated smartphone and we've heard some pretty amazing and bizarre things. Today, we've heard that the Samsung Galaxy S10+, like Huawei's Mate 20 Pro, may sport reverse wireless charging!
WinFuture shared an image of Samsung's upcoming wireless earbuds' case charging on the back of a Samsung Galaxy S10+. Apparently, due to a showcase by the Korean company before, this feature has been dubbed, Powershare. If you're not familiar with reverse wireless charging, it is a feature that allows other devices to be wirelessly charged on the back of your smartphone at the expense of your own device's battery.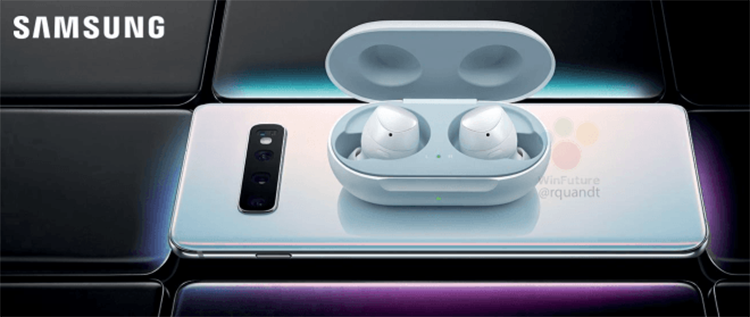 Besides that, the Samsung Galaxy S10 series has also been rumoured to have a pretty interesting camera feature: OIS (Optical Image Stabilization) and 4K video recording, according to Weibo. A Chinese publication claimed that the device may be able to shoot videos at 4K resolution at 60 fps in addition to OIS.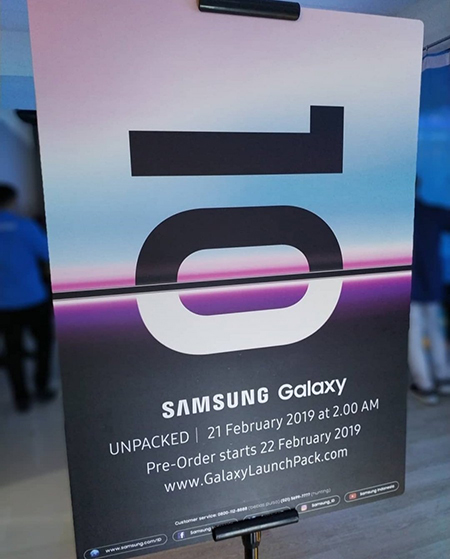 Will you be getting in line and pre-ordering this ASAP?
So far, here's what we know about the upcoming flagship from the Korean giant which may include 1TB storage, 12GB RAM and 4000mAh battery capacity. We've had an idea that pre-orders for the device may kick off a few days after the event but it may be sooner than that. A teaser posted in Indonesia shows that the date for pre-orders (for our region, maybe?) may begin on the 22nd of February. Considering the time zones between here and the US, it is actually the day after Unpacked 2019.
Actual sales is said to start on the 8th of March. Now, question is, will this year's version of the Samsung Galaxy S10 be the smartphone of your dreams? Of course, we'll be there on ground during Unpacked 2019 to let you be the first to know about the smartphone when it is announced so stay tuned!