Samsung Galaxy S21 FE could launch on 8 September 2021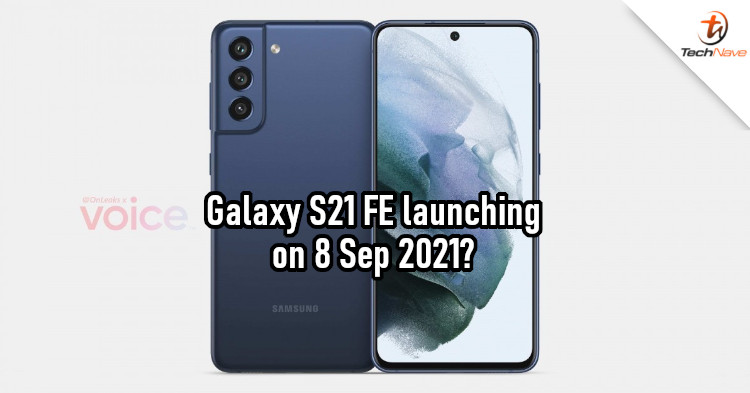 Rumours of the Samsung Galaxy S21 FE appeared very early this year, which made some think that it would launch sooner than expected. Months went by before rumours suggested a simultaneous reveal with the Galaxy Z Flip 3 and Z Fold 3, which didn't happen either. Now, sources have revealed the new launch date.
According to @MauriQHD, the Samsung Galaxy S21 FE could launch on 8 September 2021. However, it should be noted that this launch date is for the Indian market. It's unknown if the same launch date applies to other regions, which could be October 2021 as rumoured previously. Also, a previous report has hinted that the device might be limited to selected regions, like China and Europe. In other words, we might not get this phone in Malaysia.
S21 FE
Sept 8

this source is right often, but i can never share those leaks (too risky)this is one of those rare ones that i actually can.
he got it from a Sammy representative like usual,but says that personally he would wait to see
im not 1st but since it comes from Sammy..

— Mauri QHD (@MauriQHD) August 27, 2021
But what can we expect from the Galaxy S21 FE? It should have the same Snapdragon 888 chipset, 8GB of RAM, and up to 256GB of internal storage. If that's not enough, there's also support for a microSD card. As for the cameras, sources claim that it would have a 32MP+12MP+8MP camera module at the back and a 12MP camera at the front. That's weaker than the Galaxy S21, which has a 64MP+12MP+12MP rear camera module.
A lot of things haven't been made clear, so do take the news with a grain of salt. Fortunately, Samsung Malaysia tends to give us some heads up if a product is coming our way. We'll keep an eye out for those, so do stay tuned to TechNave for further updates on the Galaxy S21 FE!