This year's 13-inch Apple MacBook Pro could double the maximum RAM and SSD storage capacity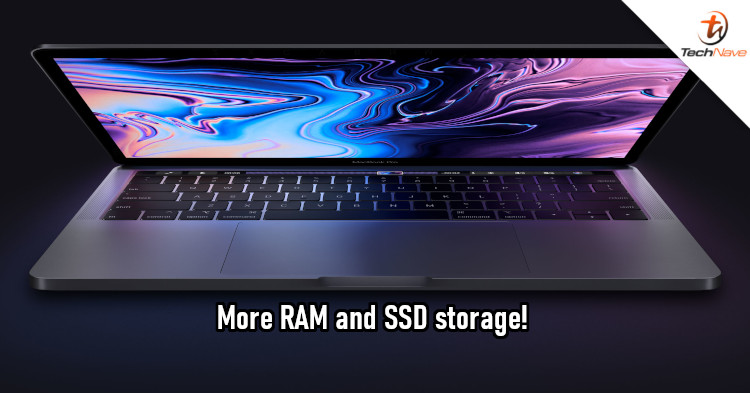 Remember the rumour about the new MacBook Pro coming soon? Apple is expected to launch it sometime this month and many are inclined to believe the rumour, now that there's a follow up with benchmark scores. In the latest rumour, a new config of the 13-inch MacBook Pro 2020 was revealed and it's going to come with more RAM and SSD storage.
According to _rogame, a rather reliable leaker when it comes to new laptops, the 13-inch MacBook Pro for 2020 could come with a variant sporting 32GB of RAM and 4TB of SSD (NVMe) storage. For your information, the 13-inch MacBook Pro for 2019 supported up to 16GB of RAM and 2TB of SSD storage. In other words, this year's model will effectively let you have double the amount of RAM and storage.
New config tested (2020 13" Macbook Pro)
> i7-1068NG7 2.3GHz base 4.1GHz boost
> 32GB of RAM
> 4TB SSD https://t.co/XmLXiz5jFT

— _rogame (@_rogame) April 29, 2020
There hasn't been a lot of other news on the upcoming MacBook Pro in recent months, but an Apple analyst did predict that the 13-inch model could be replaced by a new 14.1-inch model. It would allegedly use a mini LED panel and won't be significantly larger than the model it's replacing, which would justify the increase in size. Besides that, the new model could be using a new keyboard with scissor switches.
Mind you, the news we've been getting so far are mostly unconfirmed. If this is launching in May 2020 we can probably expect some more useful leaks very soon. With that said, what would you use all that extra RAM and SSD storage for? Let us know on our Facebook page and stay tuned to TechNave.com for more news like this.