Top 5 Selfie Smartphones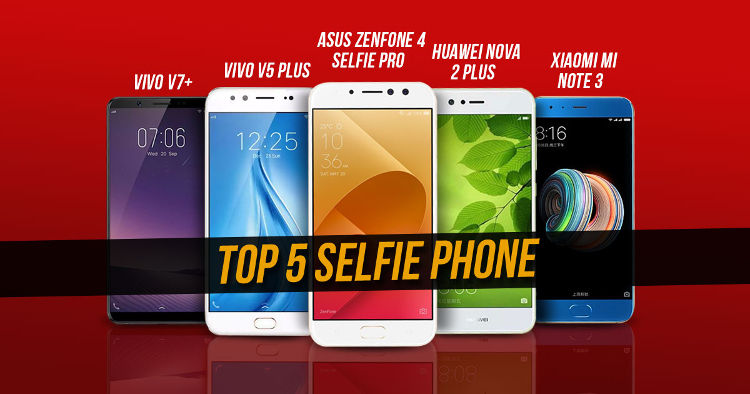 Aside from the bezel-less hype that most smartphone manufacturers are hopping on, we also can't help but notice that there's another on-going trend as well and that would be the selfie smartphones. As the term suggests, it's basically all about the selfie and some even went as far as integrating dual cameras at the front! Anyway, if you're looking for one, here's our Top 5 Selfie Smartphones in no particular ranking. Let's get started!
ASUS ZenFone 4 Selfie Pro - The almost perfect selfie phone with extra wide angle
We just recently reviewed this unit and it almost got a perfect score, reason being is that the secondary front camera which uses a 5MP wide-angle lens (120-degrees) could have been better as the resolution is a bit too low. However, the wide-angle lens really helps a lot especially for wefies and it is great for the outdoors, not so much for indoors, though.
Despite that, the main camera is the one that really shines thanks to the 24MP DuoPixel technology that helps the hidden 12MP dual pixel sensor to take in twice the number of light-capturing photodiodes, then processing the resolution to create a 24MP image digitally. Also, there's a Selfie Master app on the device, allowing selfie lovers to arrange a photo collage and slideshows, and record 4K Selfie Video live stream through Facebook, YouTube and Instagram.
The ZenFone 4 Selfie Pro is available in Malaysia right now for RM1799, quite an affordable price for a mid-ranger.
Vivo V5 Plus - The one that started it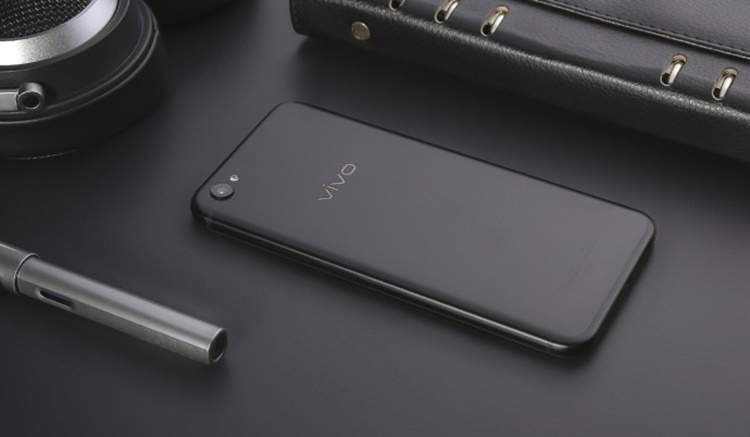 Next on our list is the V5 Plus, as some of you might already know, vivo is probably the one responsible for the selfie craze in the Malaysia market, releasing not one but three V5 variants starting with the V5, V5 Plus and then the V5s as the last one. We choose the V5 Plus for two good reasons - it has dual front 20MP Sony IMX376 sensor (f/2.0, 5P lens) + 8MP (f/2.0) camera and a huge 5.5-inch full HD screen which Malaysians love.
The V5 Plus is also the first of its kind to feature a pair of cameras in front, both sensors are not separated like the aforementioned Selfie Pro so it works similarly to the Apple iPhone 7 Plus. The secondary 8MP sensor is mainly for creating the bokeh effect and can be adjusted to your preference. You can check out the selfie samples right here from our review of the V5 Plus.
By now, the V5 Plus' price should have gone down from RM1699 after several months. Be sure to check with the official retailers on that.
Vivo V7+ - Bezel-less selfies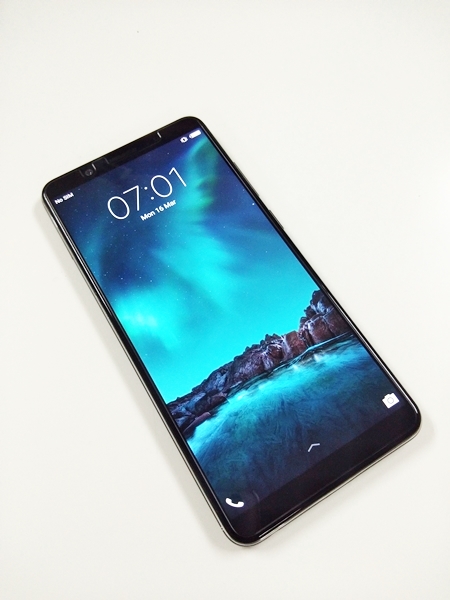 Speaking of vivo, we are also looking forward to the company's next selfie smartphone, the V7+ which is coming soon on 26 September 2017. Although we haven't officially tested it yet, the specs sheet speak for itself - a huge 24MP front camera and 5.99-inch FullView HD display without any home button.
The design looks great too and we have to say this is the best-looking smartphone from vivo at this moment. However, we are a bit curious to why it's using a Snapdragon 450 processor when its predecessor used a 625 model. Hopefully, we will get the answer next week.
Price and availability are a mystery at this moment, but if we have to guess it could cost around RM1.5K more or less. Stay tuned.
Huawei Nova 2 Plus - The Selfie Superstar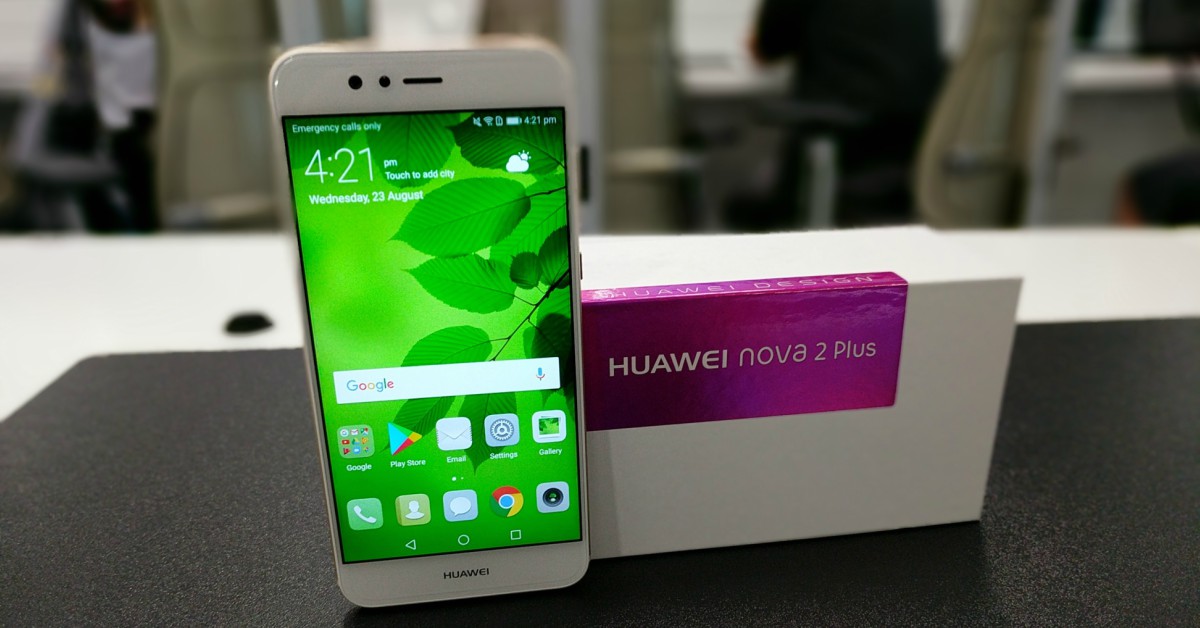 Coming in next is the self-dubbed Selfie Superstar, Huawei Nova 2 Plus. This smartphone is no pushover as well because it has a few handy selfie features that greatly enhance your face. It imports everything that the P10 series has - a 3D facial recognition, Portrait mode, Softlight LCD screen flash, and a 10-grade beautification mode. Of course, the 20MP front camera is there too.
Not only that, this is the only selfie phone that has a dual camera at the back with 12MP + 8MP sensor in Graphite Black, Prestige Gold and Aurora Blue. Besides that, there is a rumour of a new selfie phone called the Nova 2i that's coming soon next week so stay tuned from Huawei Malaysia.
The Nova 2 Plus currently cost RM1999 and it's available in Malaysia now.
Xiaomi Mi Note 3 - The one with the most advanced selfie feature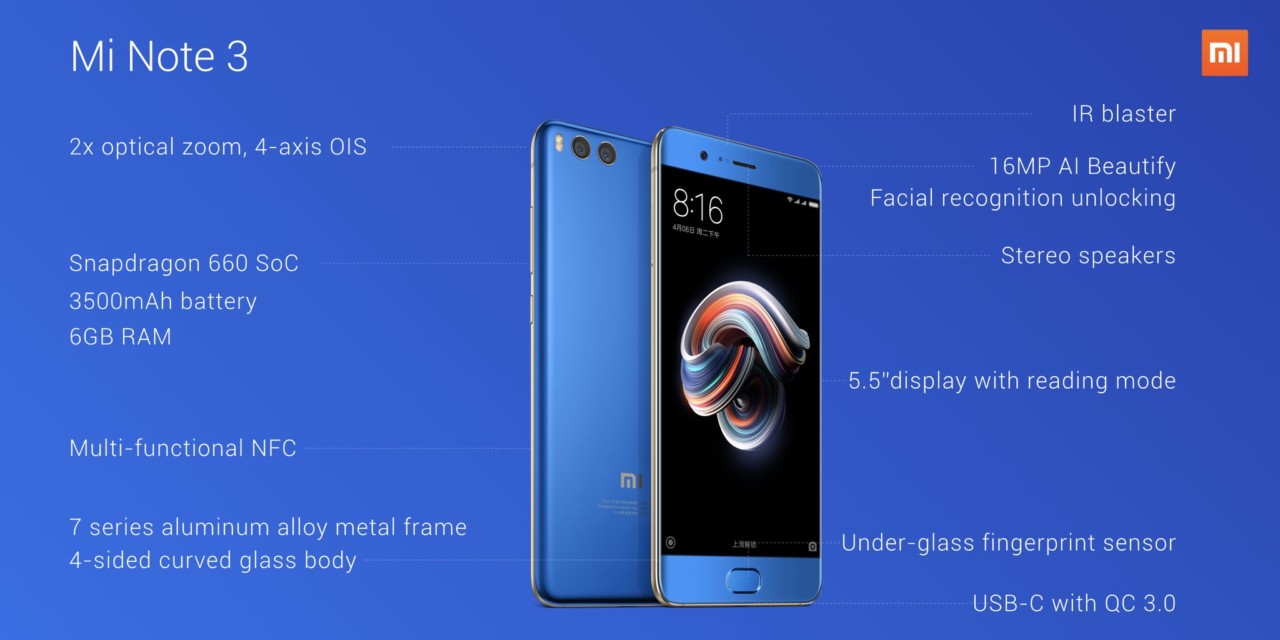 Finally, Xiaomi also has its own selfie smartphone which is the Mi Note 3 that was recently announced not too long ago. On paper, the Mi Note 3 is the most powerful one out of the bunch running on 6GB + 64GB memory capacity, Snapdragon 660 processor and also the biggest battery with 3500mAh. However, the camera setup is normal since it's only using a 16MP front camera, while the dual rear camera is a 12MP + 12MP combo.
So why is this on our list? Well, even though it's just a bigger Mi 6 version, it's the Beautify Mode that makes it unique because not only it gives you different levels of Beauty Mode, but also a digital makeup allowing you to make up on the phone itself! Say goodbye to those eye bags, put on that eyeshadow, the possibilities are endless. Also, there's a special digital makeup mode for guys too.
There is no price tag yet for the Malaysia market, but in China, it has three different costs which are 2499 Yuan (~RM1608), 2899 Yuan (~RM1865) and 2999 Yuan (~RM1929).
So what do you think, do you agree that smartphone manufacturers should continue making more selfie smartphones? Let us know in the comments below and stay tuned for more tech stuff at TechNave.com.