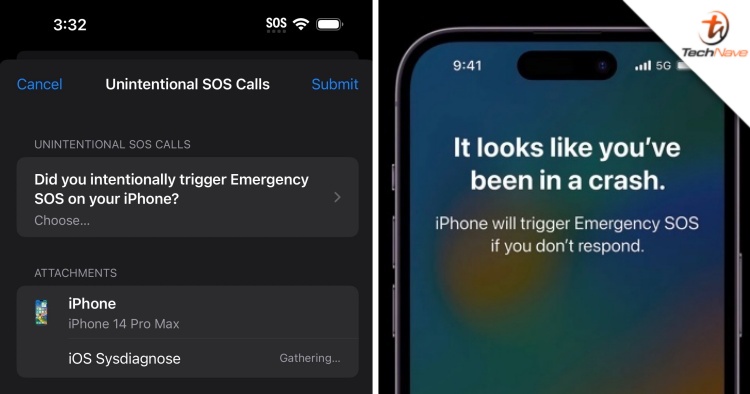 Previously, we reported that the new Crash Detection feature on the iPhone 14 series is mistaking roller coaster rides for car accidents, prompting Apple to say that "there's no silver bullet" for the feature. Now, with the release of iOS 16.2 beta, Apple is letting users report to the company when Emergency SOS is unintentionally triggered on iPhones.
The new feature can be found in the first iOS 16.2 beta for developers, whereby the OS asks users for feedback when they cancel Emergency SOS mode. As reported by iDeviceHelp, the system shows a notification that opens the Feedback Assistant function on the iPhone with a message reading, "Did you intentionally trigger Emergency SOS on your iPhone?".
The data from users' feedback can potentially be used to further tweak the Crash Detection function to be more accurate. Well, for now, the feature is still in beta, so it is still unsure whether it will actually be released in the final version of iOS.
What do you guys think of this new report function? Share your thoughts with us in the comments below and stay tuned to TechNave for more trending tech news!