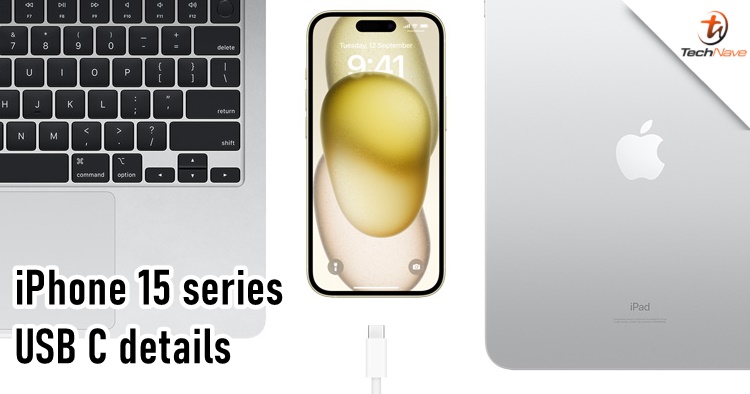 Before the release of the iPhone 15 Series, it was heavily speculated that the iPhone 15 Pro variants would have better transfer and charging speeds. Well, it turns out to be true as Apple just published a support document regarding the USB-C ports.
We knew that the iPhone 15 Pro and iPhone 15 Pro Max would support USB 3. However, the USB C charge cable inside the pro model boxes is only USB 2, so you will need to buy a better cable version for faster speeds. On the other hand, the USB C's on the non-pro models are USB 2 versions and come with the same USB 2 cables.
On the other hand, all iPhone 15 models can charge other accessories such as an Apple Watch, AirPods charging case and others as marketed. The support document revealed that the charging speed can go up to 4.5W. That said, wattage information is still unknown.
To refresh your memory, Apple said that the iPhone 15 Series can support DisplayPort for up to 4K HDR video to an external display or TV via a USB C to DisplayPort cable or adapter. Moreover, users can also use a USB C to USB A cable to connect their iPhone 15 to a vehicle for CarPlay (if it supports one).