Get the ASUS ZenFone Max Plus for just RM499 and many more tomorrow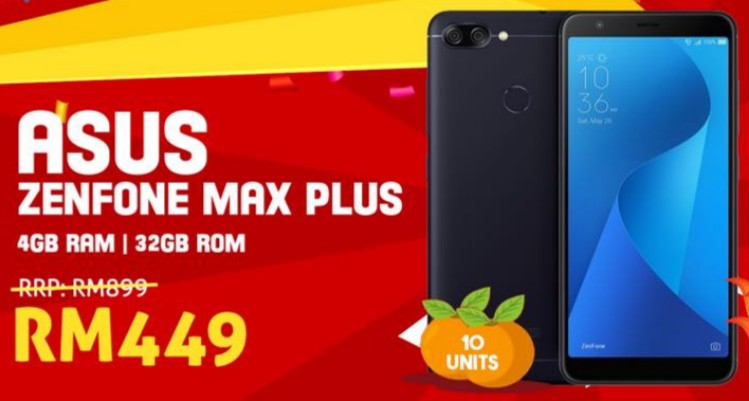 The recently released ASUS ZenFone Max Plus with its 5.7-inch 18:9 aspect ratio display can be bought for RM499 tomorrow at the new opening of DirectD Digital Mall Kajang tomorrow at 8am (the queue starts at 6am). Looking at the Facebook page, a number of other smartphones going for this promotion also jump out including the Honor 8, Moto M and the ASUS ZenFone 4 Max Pro.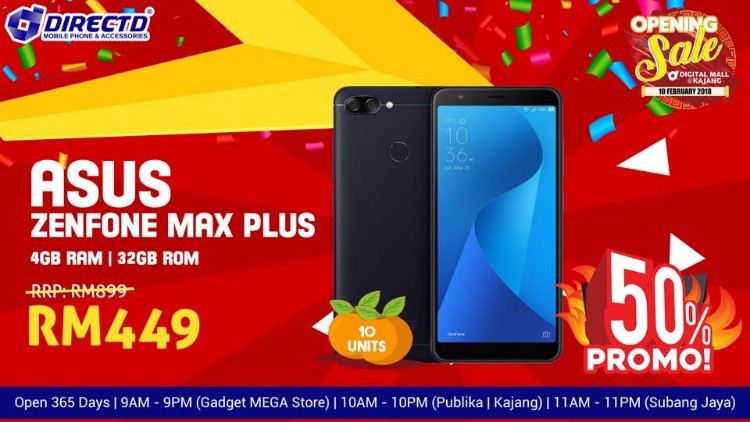 If you need help deciding if these devices are worth the visit check out our reviews below.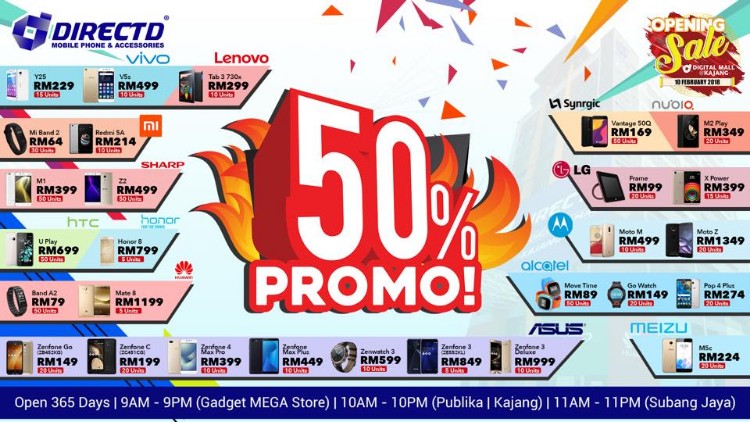 There's going to be a whole bunch of other smartphones, accessories, devices, lucky draw prizes and promotions up for grabs too so go check out the DirectD Facebook page for more details but bear in mind the discounts above are just for those who get the numbers at 8am tomorrow (the queue starts at 6am) and that there are limited units for all of the devices on discount.