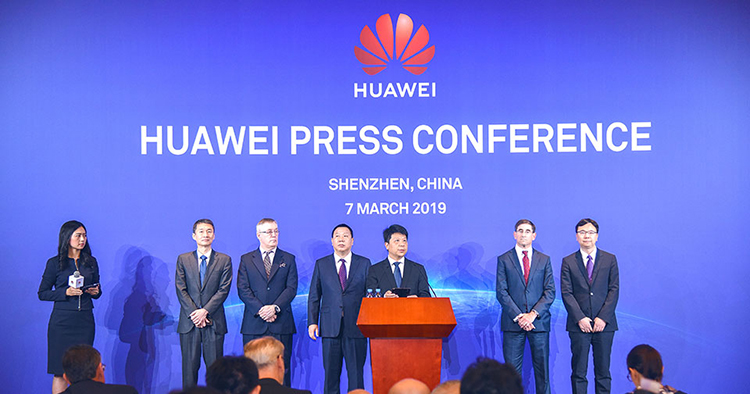 After being banned in the US and forced to sever ties with several US companies like Google, Intel, ARM and more, Huawei has decided to sue the US government and has filed a motion for summary judgment to challenge the constitutionality of Section 889 of the 2019 National Defense Authorization Act (2019 NDAA). A hearing on the motion is set for September 19.
Huawei's Chief Legal Officer, Song Liuping mentions that banning Huawei with the excuse of cybersecurity is simply an excuse and will not make American networks more secure. The "Entity List" which Huawei was added onto two weeks ago sets a dangerous precedent as it allows the US government to target industries, companies and consumers in the future. He also expressed that the US government has no evidence for their claims that Huawei is a security threat. All they are basing their claims on are just mere speculations.
If you aren't up to speed, Section 889 of the 2019 NDAA singles out Huawei by name and not only stops US government agencies from purchasing Huawei equipment and services but also bars them from contracting with or awarding grants or loans to third parties who buy Huawei equipment or services—even if there is no impact or connection to the U.S. government. This violates the US Constitution by singling out an individual or group for punishment without trial.
Huawei hopes that the independence and integrity of the U.S. judicial system can overturn the precedent set by the NDAA and also hopes that the US can take the right steps in ensuring an honest way of making sure the country's cybersecurity is maintained. As of right now, Huawei has a temporary 3 month license from the US to operate and there are still companies who remain supportive of the Chinese manufacturer. So who do you think will come out on top in this hearing? Keep up with the Huawei vs. the US government hearing and news on TechNave.com!