Motorola Moto Z2 Play review - Lighter, better, thinner and improved, but not for everyone
If you've read our Moto G5 Plus review, we were quite satisfied with how the device performed and we couldn't wait for the Moto Z2 Play by Motorola. The Moto Z2 Play is a successor to the Moto Z Play with an interesting concept of being a modular device. However, the Moto Mods are still being sold separately with different price tags, ranging from RM499 to RM1399 (according to DirectD.com). Is it worth spending your money on the extra mods? Find out in our review below.
Design - Will the real slim smartphone, please stand up?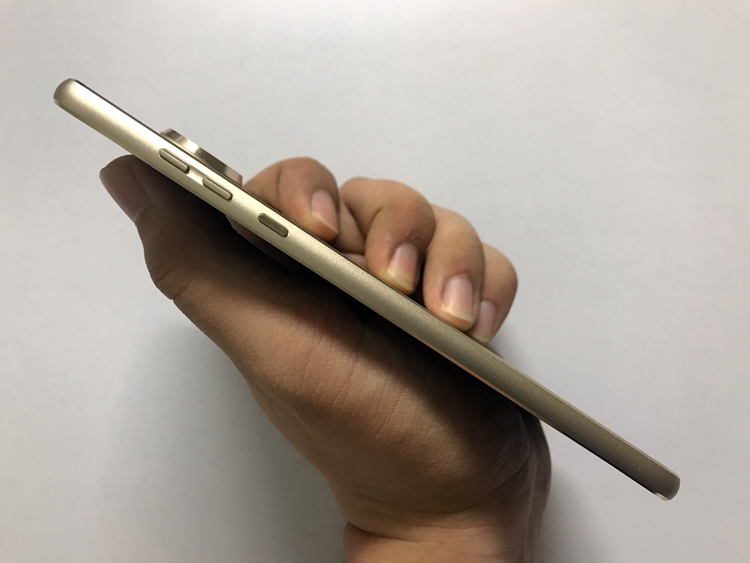 As you can see, the design is similar to most Motorola phones. Except that for this device, it's like the Moto G5 Plus losing weight and it now measures 5.9mm thin and weighs 145 grams. That's REALLY lightweight and it's even slightly thinner and lighter than its predecessor. Granted, it's as compact as a feather (metaphor) but the big camera bump behind still bothers me whenever I lay the phone down, so you're gonna need a protective casing for that.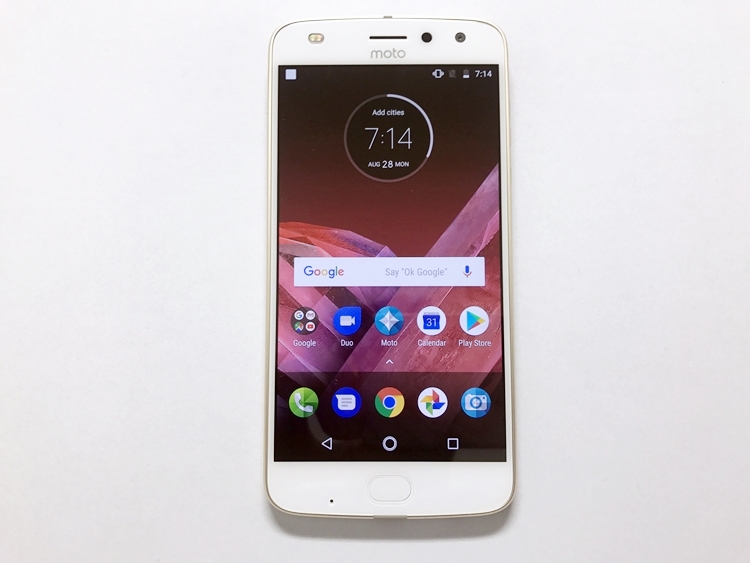 The fingerprint scanner at the home button is quite fast, it allows you to switch off the phone as well
Also, the speaker is at the top there beside the front camera
The standard big camera bump and the magnet clip at the bottom for the Moto Mods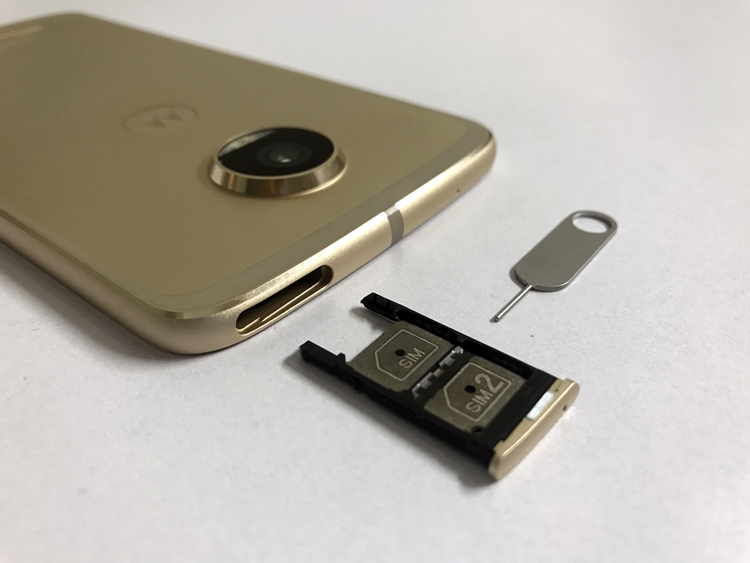 This is actually a triple SIM tray, the microSD is on the other side of it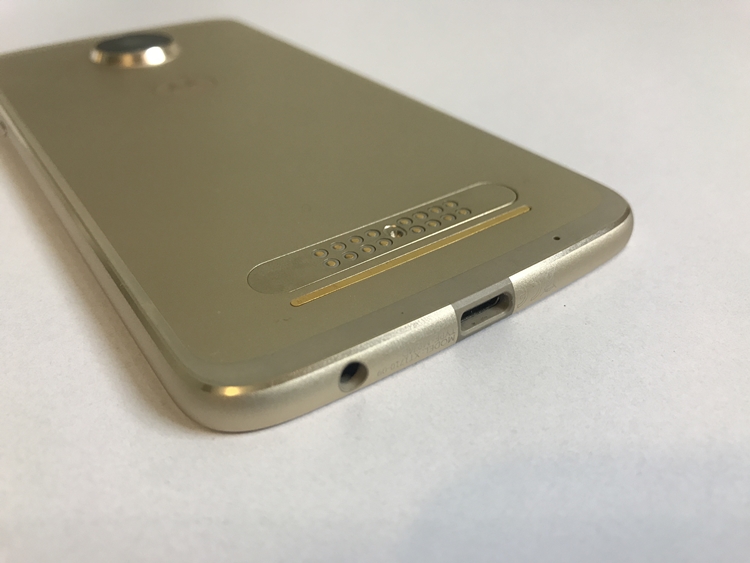 Headphone jack and USB Type-C port
Tech-Specs and features - It's all about the Moto Mods
Here are the specifications for the Moto Z2 Play: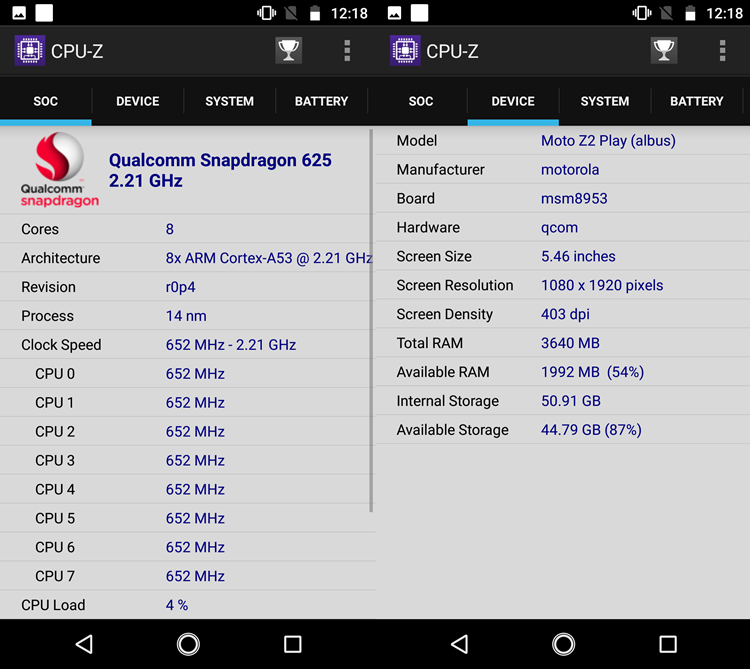 Snapdragon 626 processor (14nm chipset), 2.2GHz octa core CPU and Adreno 506 GPU
4GB RAM
64GB internal storage (expandable memory available via microSD card)
Measures 156.2 x 76.2 x 5.9mm, weighs 145 grams
5.5-inch AMOLED display in 1080 x 1920 pixel, Full HD, 16:9 screen ratio
12MP Dual Aufocus Pixel rear camera (f/1.7, laser autofocus, phase detection autofocus, dual LED colour correlated temperature flash) / 5MP front camera (f/2.2, dual LED colour correlated temperature flash)
Features water-repellent nano coating, fingerprint sensor, Turbo charging, USB Type C
Supports 4G LTE, WiFi, Bluetooth 4.2, NFC (no digital wallet) connectivity
Android 7.1.1
3000 mAh battery
By itself, the Moto Z2 Play is as midrange average as you can get, in fact, for a tech-savvy person one might actually skip this device over the Moto G5 Plus because of how similar the specifications are. The Snapdragon on this one is 626 while the latter is 625, the difference is super minimal because the 626 is just an overclocked model of the 625. To give you a better understanding, the performance improvement is just 10%.
So why would you want to get this? Simple, it's the Moto Mods.
To date, there are five Moto Mods designed for it:
Hasselblad True Zoom Mod (RM1299)
JBL Soundboost Speaker Mod (RM599)
Insta - Share Projector Mod (RM1399)
Incipio Power Pack Mod (RM499)
GamePad Mod (~RM343 on Verizon, just a rough estimation and not available in Malaysia yet)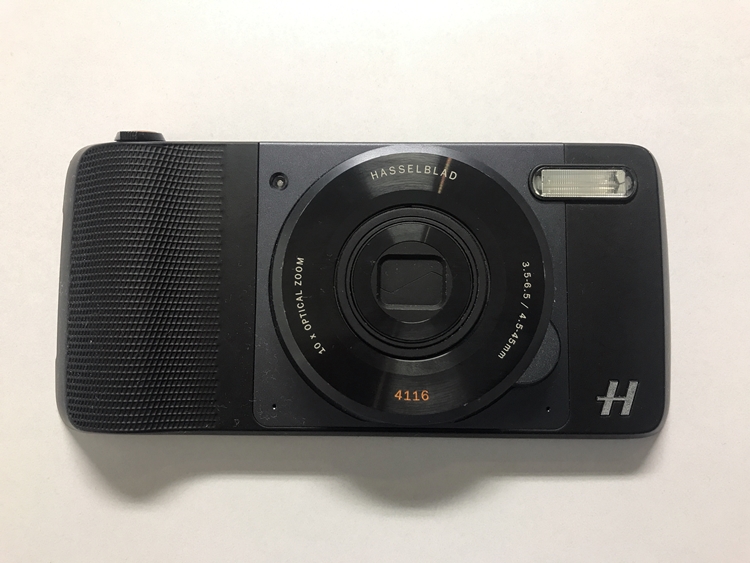 Unfortunately, we don't have all the mods to test it out especially the GamePad Mod. So we will have to make do without them and test the Hasselblad True Zoom Mod instead.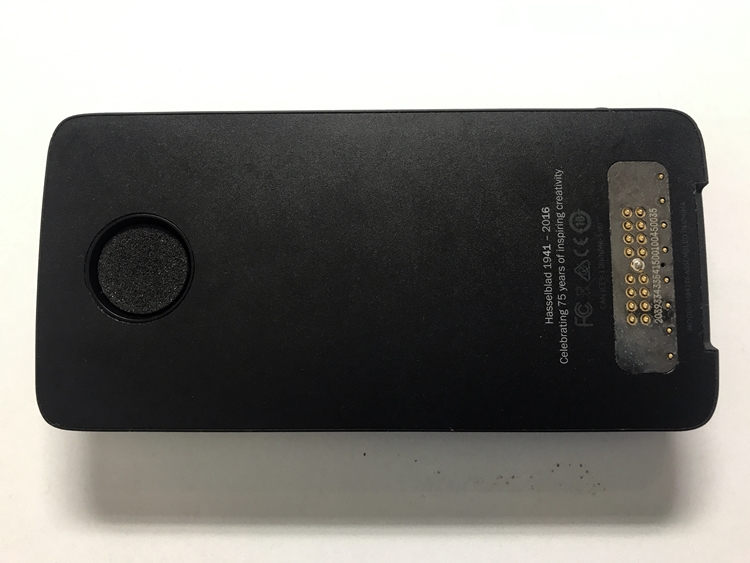 The camera mod also uses a 12MP camera with a BSI CMOS sensor, an aperture ranging from ƒ/3.5 - 6.5, Xenon flash, optical zoom x10, an Optical Image Stabilizer, an Electronic Image Stabilizer, ISO 100 - 3200 and allows you to save pictures in RAW file format. If you slap this mod on the Moto Z2 Play, this will deactivate the Dual Aufocus Pixel technology. So to speak, that's the difference between the two cameras so it comes down to what you want - zooming or better low-light shots?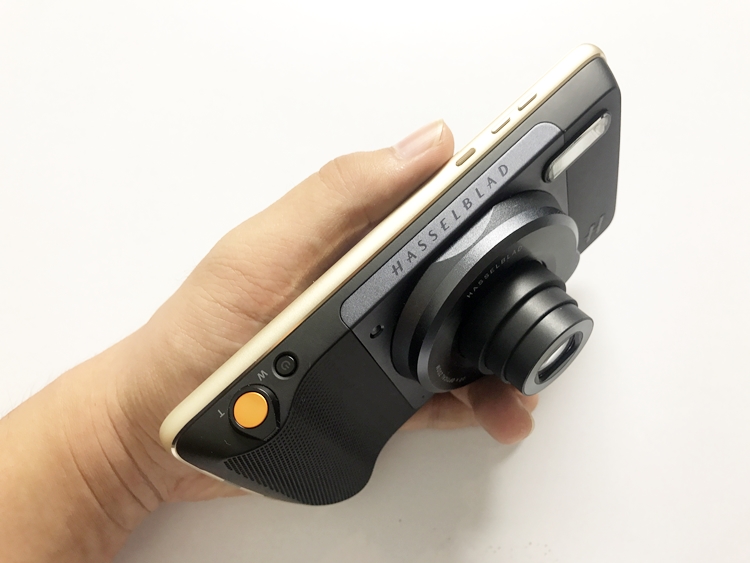 After playing with it for two weeks, the camera mod does have its uses and it's most useful when you bring it to vacations snapping scenery shots. Truth be told, I find the optical zoom pretty impressive, even more so than the Apple iPhone 7 Plus and OnePlus 5's telephoto sensor. Taking pictures with the mod on may take some time to get used to though, because it's not like holding a DSLR, but you do get the hang of it.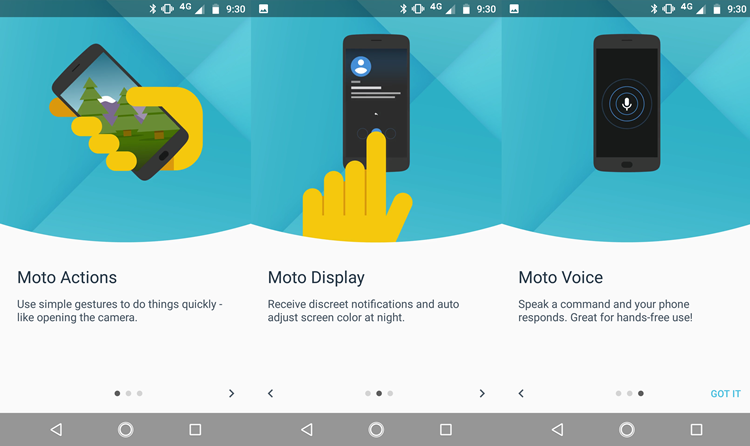 Moto sense tutorial
Other than that, you still have the same motion sensing technology for accessing to apps quickly by shaking the phone. As well as the disappointing panorama mode that takes a few seconds to process and being short.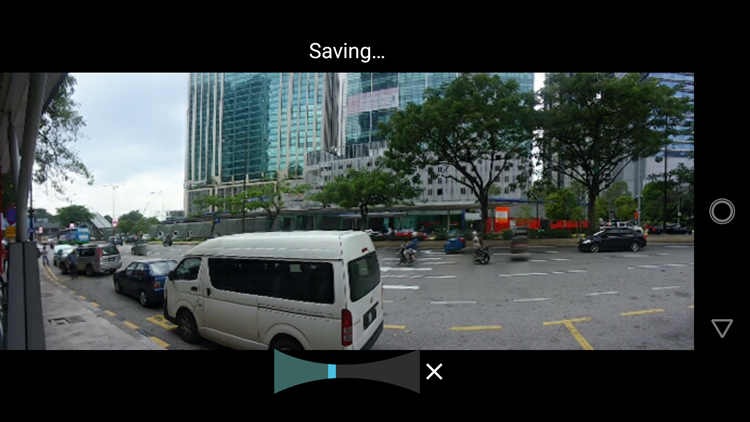 Motorola, you had one job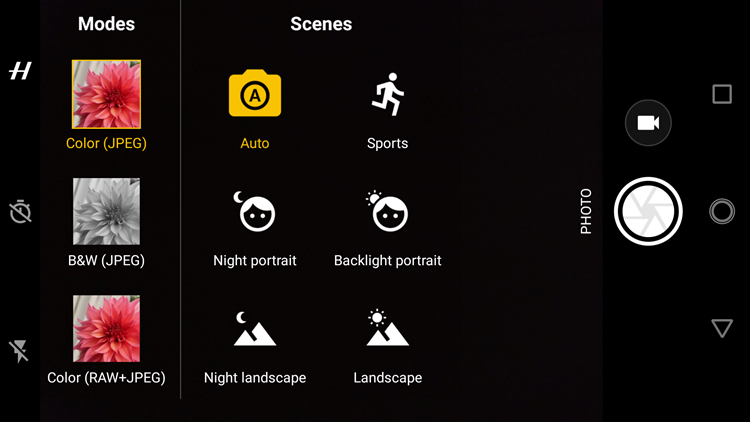 Hasselblad camera modes, Moto Z2 Play camera modes are still the same as the Moto G5 Plus
Performance – Nothing much to complain here
I didn't see any difference in battery consumption as well with or without the camera mod. The phone's battery only drained about 10-15% in an hour of night photography, TurboPower charger is still great as usual fully charging up in around one and half hours. Moreover, I didn't really feel any overheating issue even though the phone is full metal. All in all, the battery easily does well.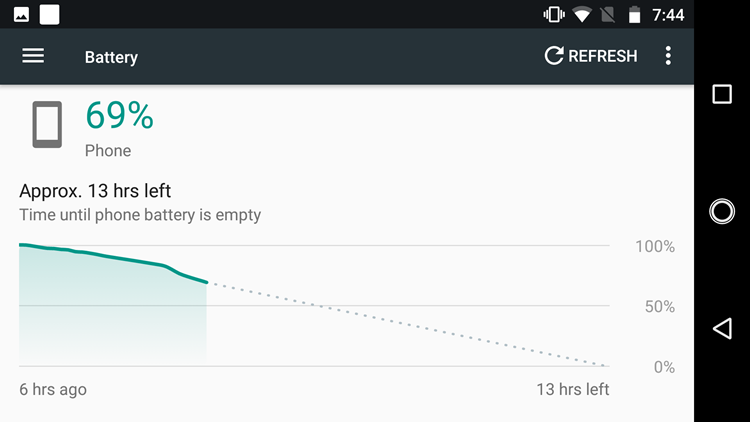 From 81% to 69% after more than an hour of gaming and YouTubing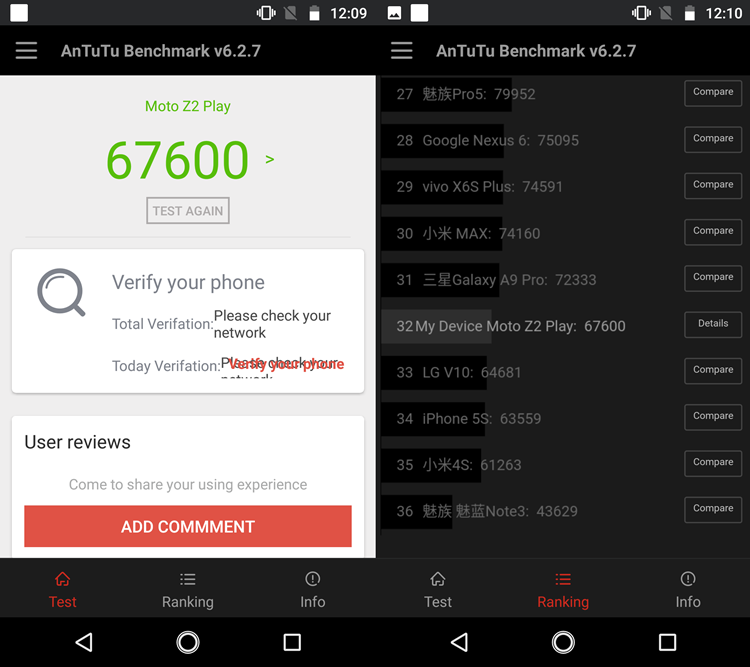 A fairly midrange AnTuTu score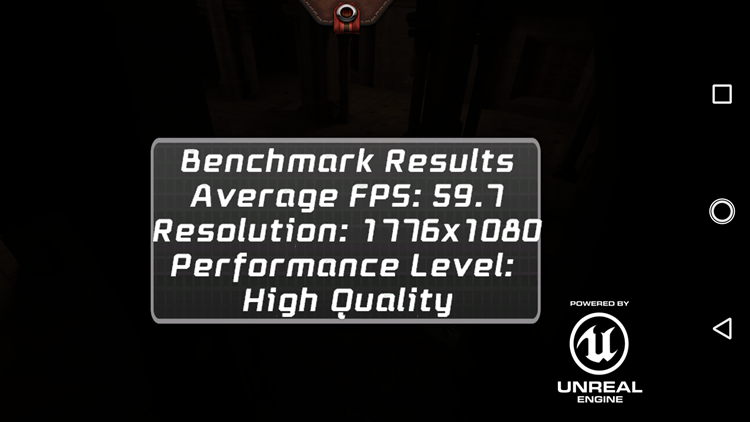 Epic Citadel score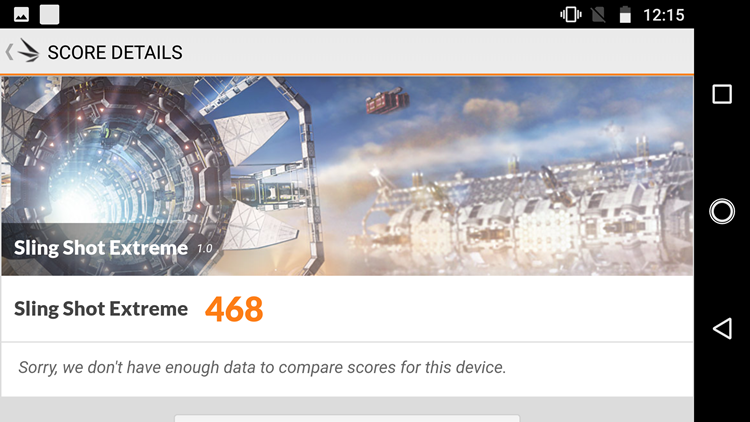 3DMark score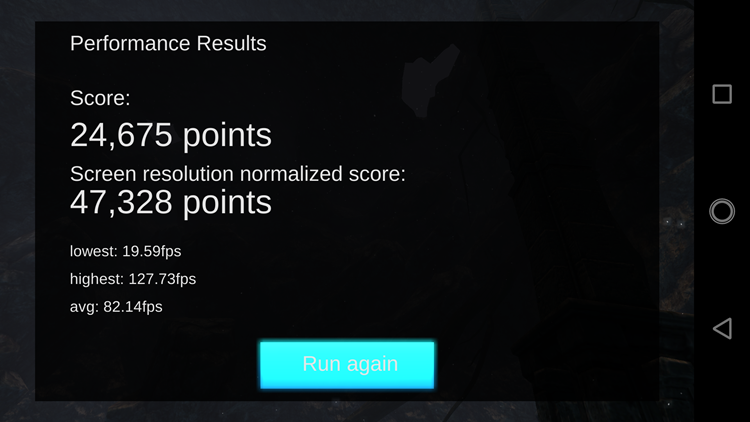 GPUBench score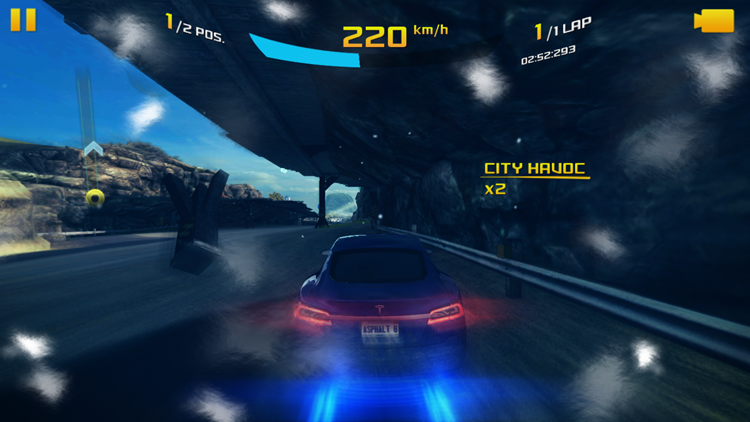 Gaming is good to go
Like the Moto G5 Plus, the Moto Z2 Play performs well in the camera department. Pretty good in taking low-light shots, the Pro mode is still useful, but still has a bad habit of making the image flare up which can be taken care of if you use the camera mod. All the picture samples below were taken with the Hasselblad True Zoom mode so check them out: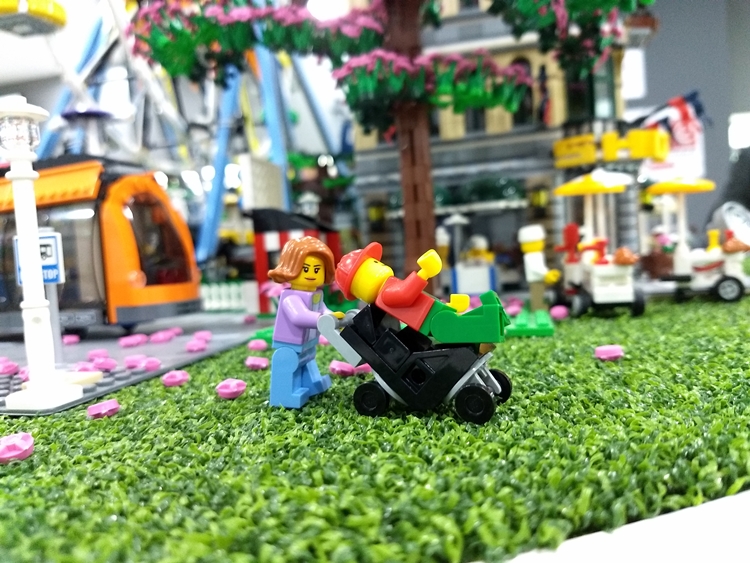 Close-up, auto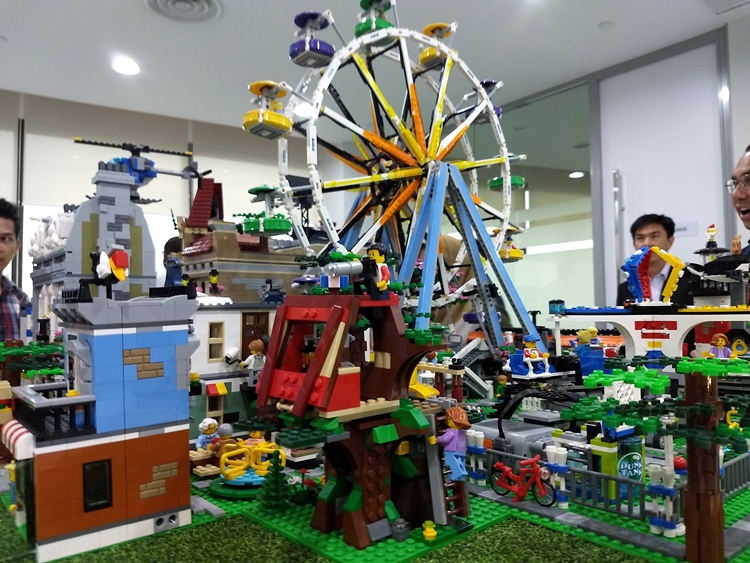 Medium shot, auto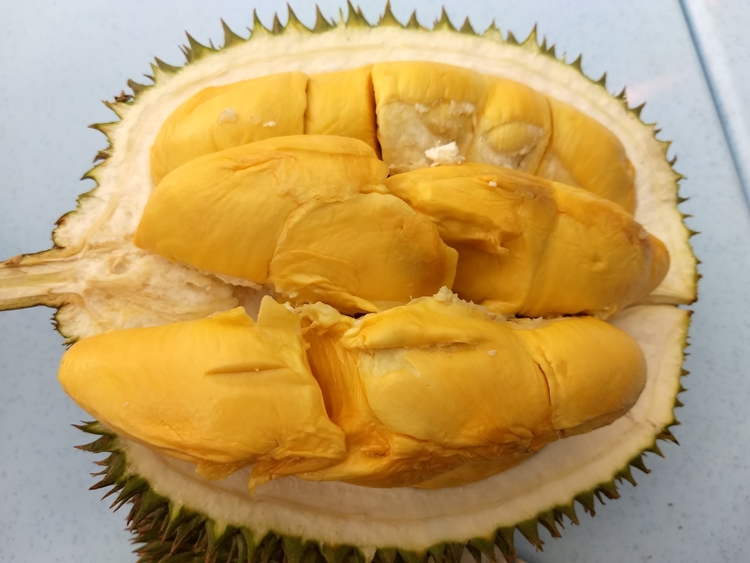 Beautiful durian, look at the colour!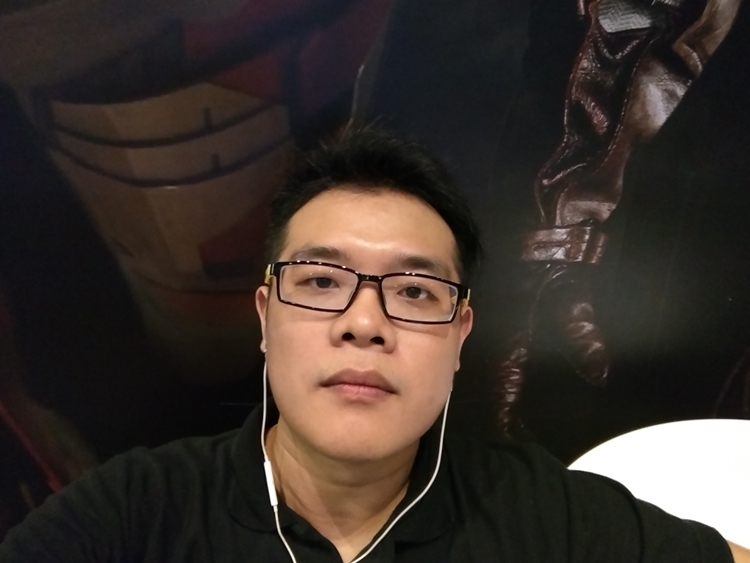 Selfie shot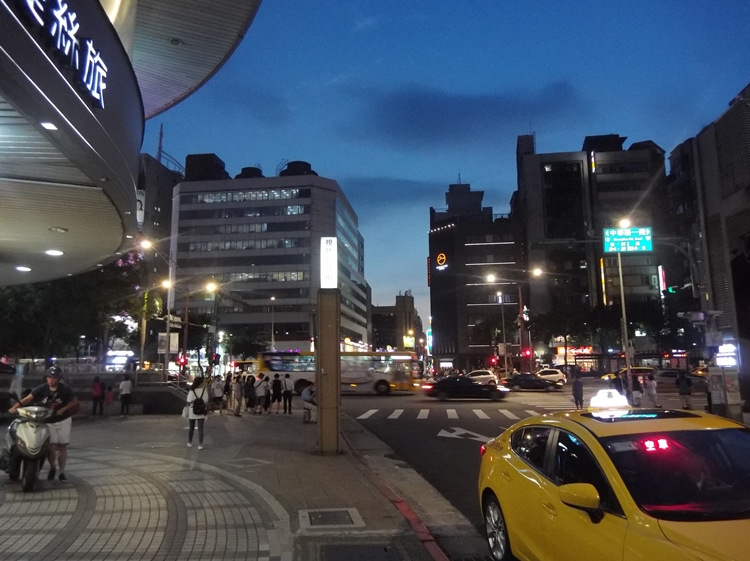 Outdoor evening shot, auto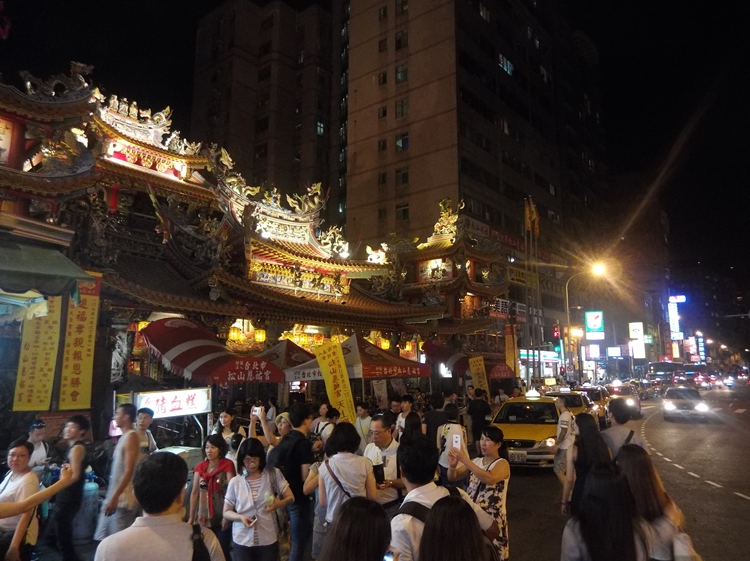 Before zooming (you can see the flare from the lamp post on the right side there)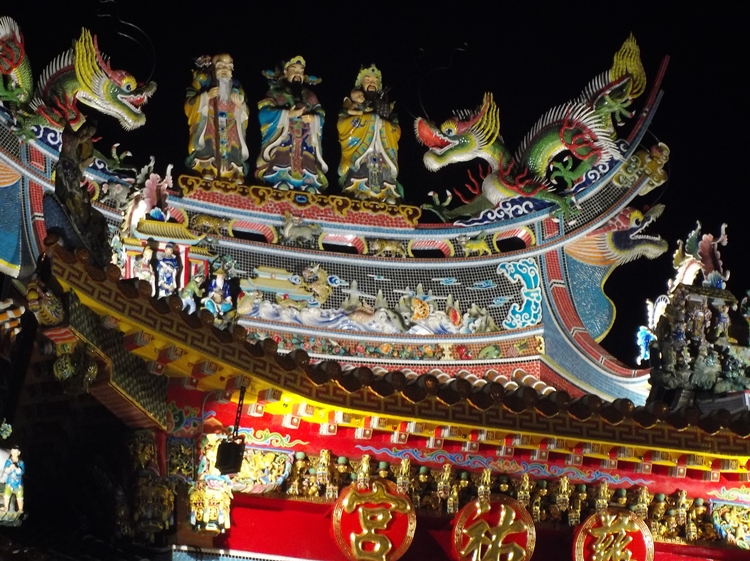 Optical zoom x10 mode, not bad huh?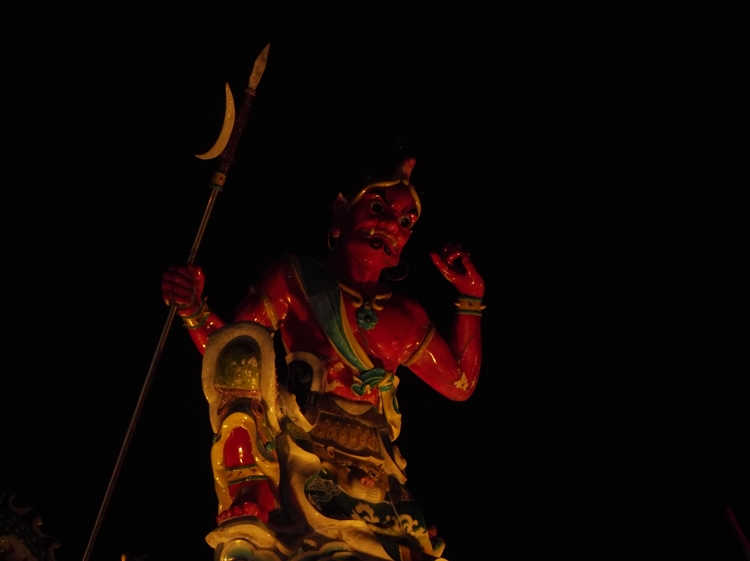 Another optical zoom in x10 sample, quite impressive
Pro Mode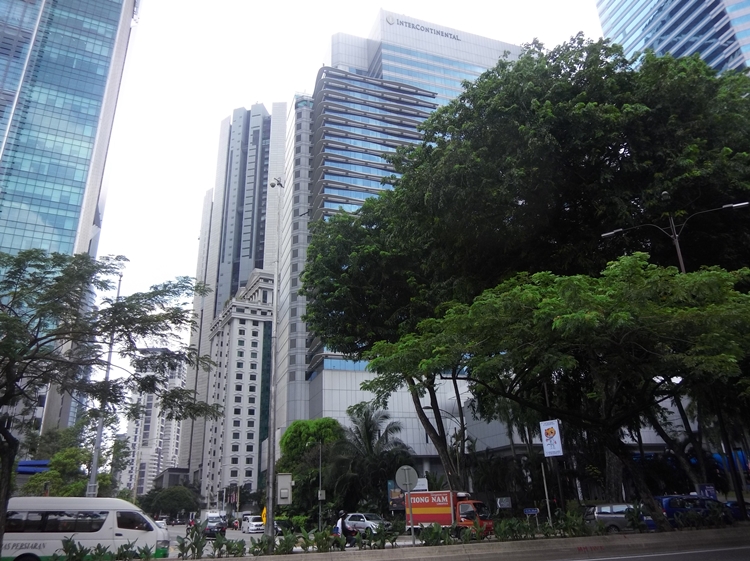 Another outdoor shot, auto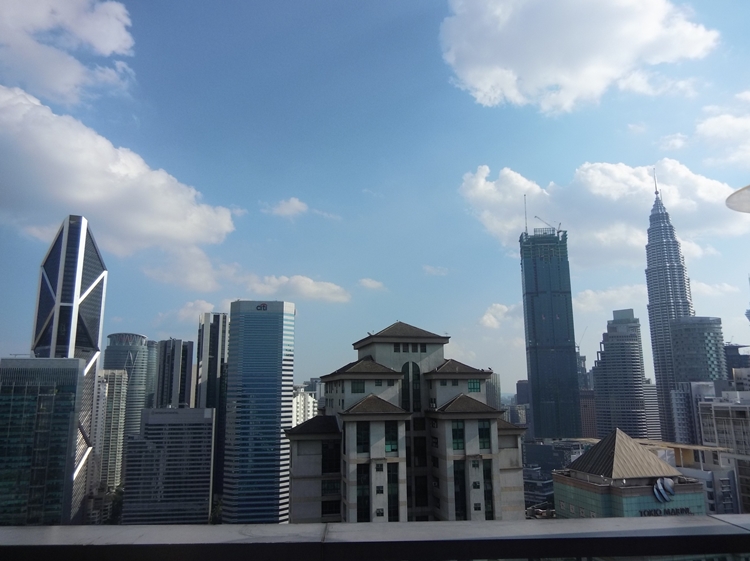 Before zooming in no.2
After optical zoom on x10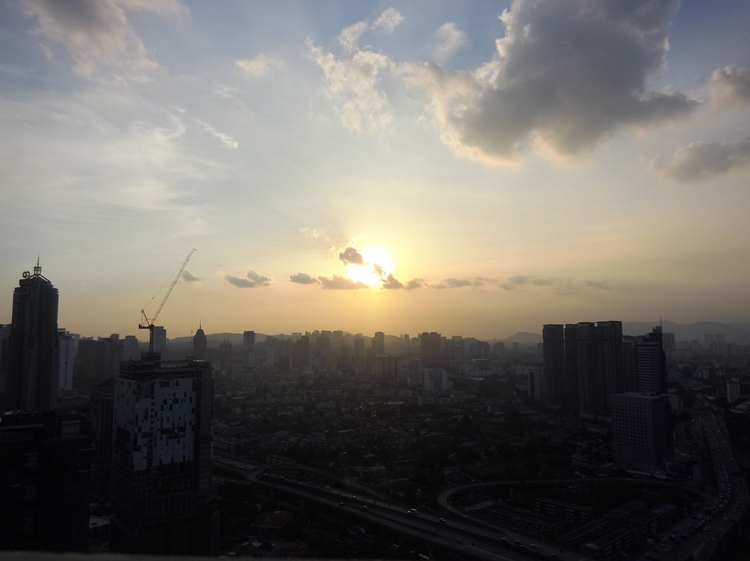 I like how the sunset light makes the city stand out in the shadows

Panorama mode, meh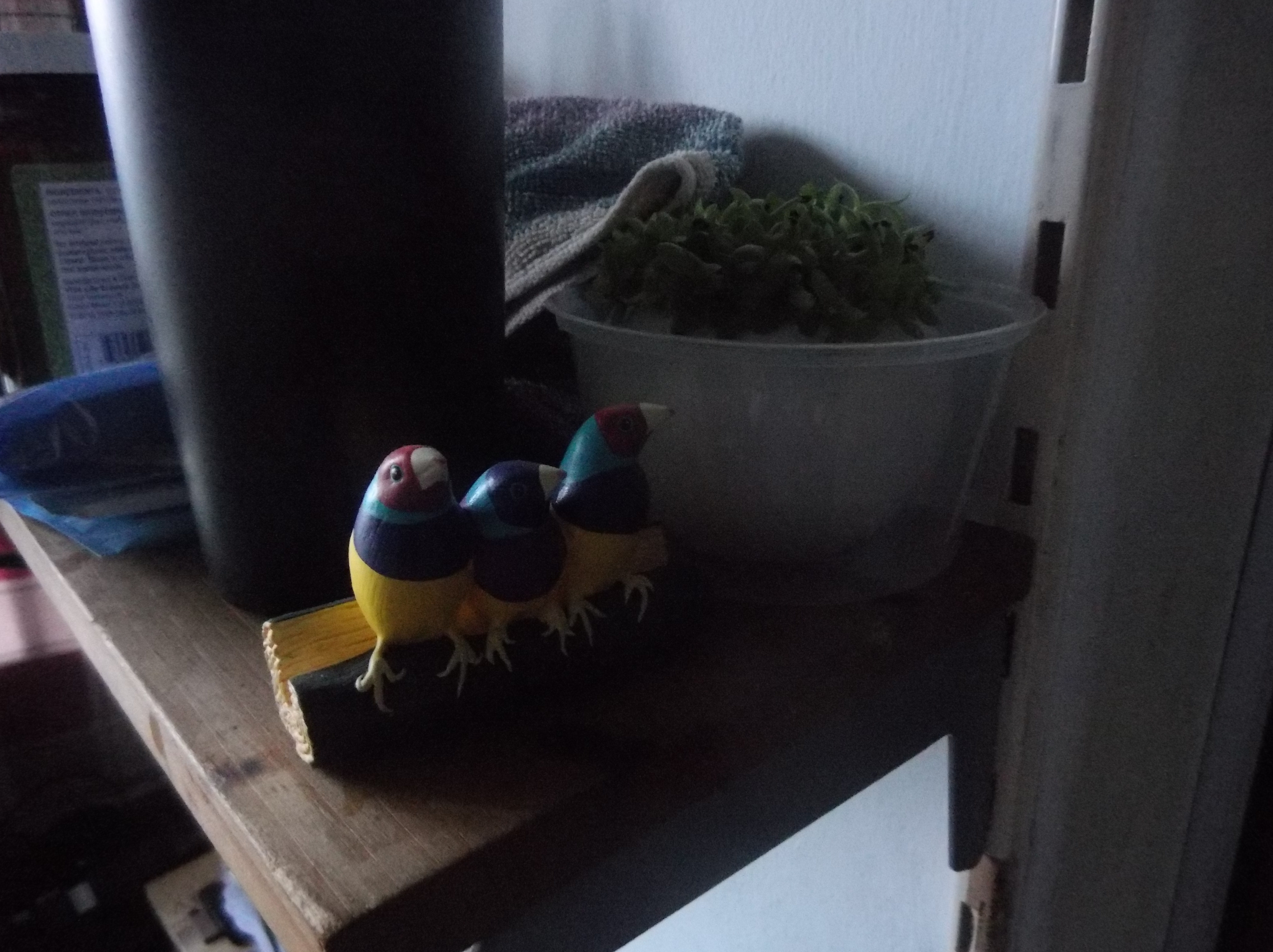 Low-light shot, no flash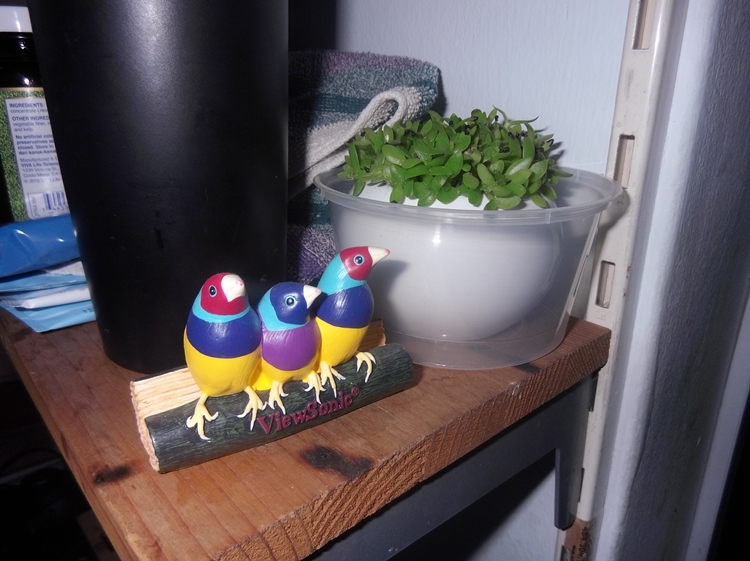 Xenon flash mode on, personally I prefer this over its original LED flash light
Conclusion – Get it if you really want the Moto Mods
So, it looks like the Moto Z2 Play passes with flying colours. Compact design, good camera, good battery life, good performance, neat motion sensing controls, but some might not like the huge camera bump, and the panorama is still underwhelming. But there lies one bigger problem, though - it's priced at RM1999 excluding the Moto Mods that were listed earlier. If you get the Hasselblad, it'd be RM3298 in total. Omg, that's the price of a flagship! #GGMoney
I think the problem lies with the number of models that Motorola are rolling out. Just this year alone, there are already six of them in Malaysia. This makes it difficult for consumers to consider the Moto Z2 Play because the Moto G5 Plus is way more affordable for RM1299. Like I said before, the only reason that you would get it is because of the Moto Mods, but the only practical one that I think consumers will get is the Incipio Power Pack Mod because Malaysians just love their power banks and it's the cheapest at RM499.
It's not just their own models that they have to worry about, the Honor 8 Pro is a worthy rival too at RM1999. On paper, the tech-specs are superior and can support 3D and VR. Not to mention that the ASUS ZenFone 4 range are also coming soon as well with their ZenFone 4 and ZenFone 4 Pro.
So what do you think? Is the Moto Z2 Play a make or break to you? Let us know in the comments below, thanks for reading and stay tuned for more reviews at TechNave.com.
Motorola Moto Z2 Play Specs & Price >