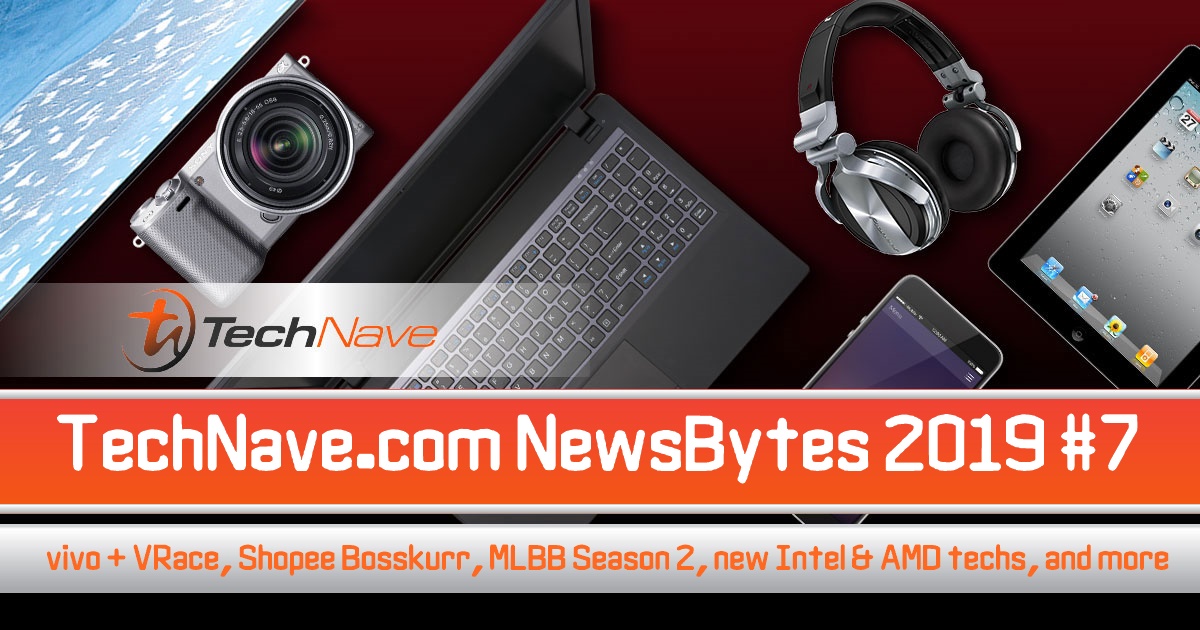 Another week has gone by, another week of tech news. #[email protected] Global Press Conference just happened to announce several new laptops for working professionals and gamers, the big four telcos showcased their 5G capabilities in Putrajaya, so did vivo Malaysia but with a futuristic APEX 2019 concept smartphone, and the grand launching of them all, the new Samsung Galaxy A80 which has a motorized sliding rotating triple camera setup!
The Galaxy A80 is a rather interesting smartphone. You can call it the baby product of the old OPPO N3 and Find X, but it's about damn time that Samsung has a true full Infinity Display device. Nonetheless, it does raise issues of how long the motorize slider can last, will dust get in? Also, it's definitely fragile with the beautiful glass back. It's scheduled to be released on 26 May 2019 so I guess we have to wait and see.
Also, no offence but what's up with all these bland news we've been getting for the past week? Well...that's for you to find out. So go on below to read more if you're curious.
Vivo Malaysia is the official smartphone partner for VRace Malaysia
Who and what is VRace Malaysia? To give you a brief summary, VRace Malaysia is a competitive geolocation Virtual Race and they recently ran an online survey to understand the running market's perception, trends, habits and behaviours. According to the survey result, Malaysians runners carry items such as smartphones (82.6%), keys (42.5%), cash (35.4%), running belt (33.3%), identification card (32.4%), Bluetooth earphones (18.4%), and regular earphones (16.6%) during their runs.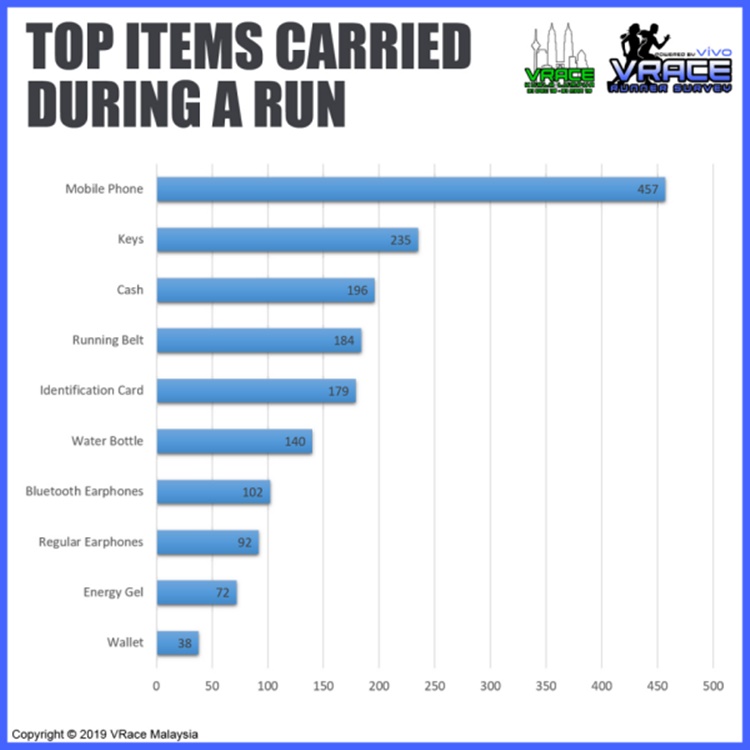 "Upon reviewing the results, 32.5 per cent of respondents monitor their running activities via their smartphone. This has opened up a new horizon for the industry's potential to penetrate the market, and we sincerely hope that via this partnership with VRace Malaysia, our company can continue to innovate based on our user's needs, as well as championing athletes across the country by fulfilling their daily sporting needs," said Mike Xu, Chief Executive Officer of Vivo Malaysia, the Official Smartphone Partner for VRace Malaysia.
So...yeah this is a piece of pretty short news because I don't really see the point of announcing this. Like, will they also make a vivo smartband for the runners? Anything? No? Just an official smartphone partner? Ok. But if you want to know more fun facts, you can go into this website to check it out.
Mobile Legends pro-gaming team, Bosskurr is now sponsored by Shopee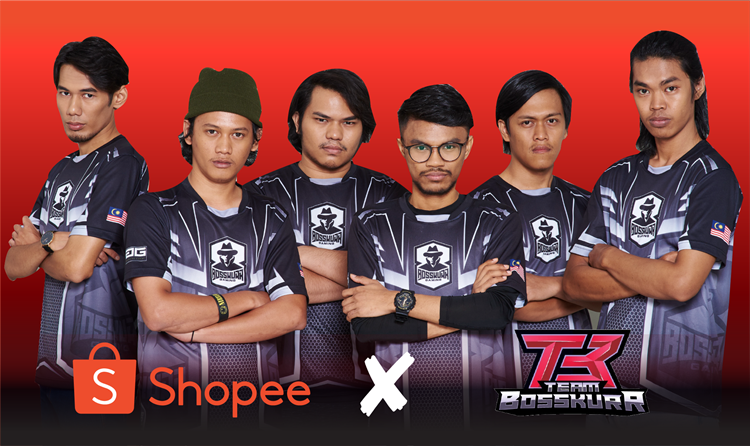 In a surprise move, Shopee has become the official sponsor for Team Bosskurr and with that, they shall be known as Shopee Bosskurr. Formerly known as Team Saiyan, comprises of Faris Zakaria (Shopee Bosskurr Soloz), Abdul Wandi (Shopee Bosskurr Logan), Andi Alfian (Shopee Bosskurr Gripex), Herwin Baharuddin (Shopee Bosskurr Rush), Sopian Sultan (Shopee Bosskurr Penjahat) and Ahmad Fuad Razali (Shopee Bosskurr Fredo).
Manager of Shopee Bosskurr, Nureddy Nursal (Shopee Bosskurr Daddy) said:
"This is an exciting collaboration between Bosskurr and Shopee Malaysia. Shopee has been very helpful and giving us guidance to set up our official store on the platform where our supporters would be able to purchase our merchandise. Working hand in hand with Shopee also allows us to bring awareness on e-sports to more Malaysians seeing as it has around 16 million downloads which is half of the country's population. With the resources and support from Shopee, we will be able to focus better on training and achieve bigger things this year. Our biggest focus right now is to qualify for the 2019 Southeast Asian Games (SEA Games) and represent Malaysia to make our country proud."
In conjunction with that, there is also a newly launched Shopee Bosskurr Official Store on Shopee which sells jerseys, Gaming Cable by Bosskurr Gaming and other exclusive player merchandises. You can check out more at the store over at shopee.com.my/shopeebosskurr.
Mobile Legends: Bang Bang Diamond Challenge Season 2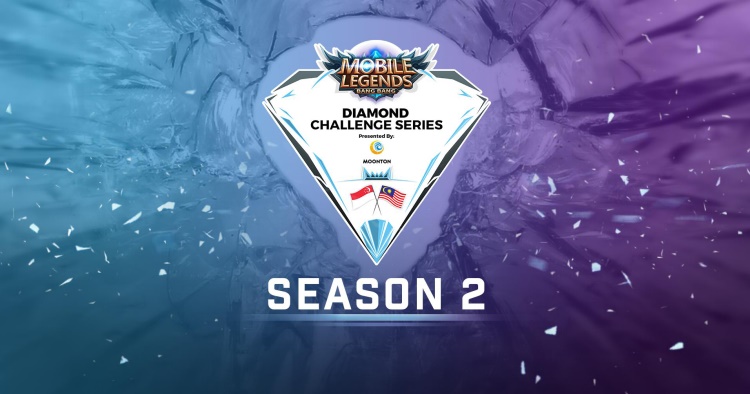 In another gaming news, Mobile Legends: Bang Bang Diamond Challenge (MDC) Season 2 is making a return for Malaysian and Singaporean amateur and semi-professional teams. The second season is organized by MET Malaysia.
The new season will kick off with an online qualifier for Malaysian and Singaporean players, up to 512 teams. Then only the top 8 teams will challenge each other in the playoffs, which will be live streamed on Mobile Legends: Bang Bang's Malaysia and official Facebook page. The champion will take home a USD1,500 cash prize and more than USD430 worth of in-game items. Below are the details of the competition: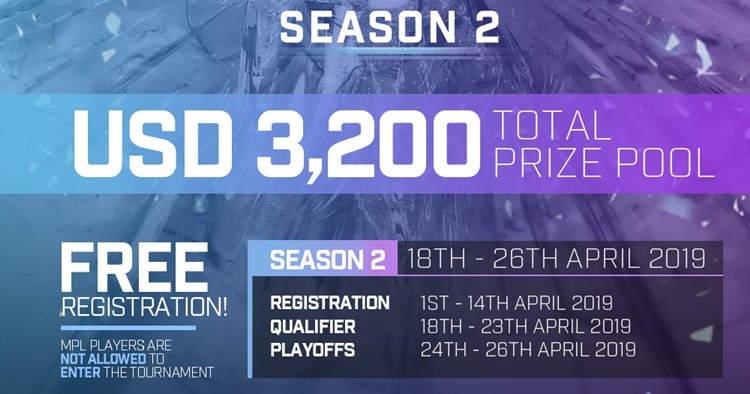 Registration for the Malaysia and Singapore qualifiers will begin from 01 April until 14 April 2019. Please stay tuned to MET Malaysia's Facebook page for more information and updates.
Intel Optane technology and Intel QLC NAND technology come together on a single drive
Meanwhile, Intel has introduced a new Intel Optane memory H10 with solid-state storage. According to Rob Crooke, senior vice president and general manager of the Non-Volatile Memory Solutions Group at Intel, he said:
"Intel Optane memory H10 with solid-state storage features the unique combination of Intel Optane technology and Intel QLC 3D NAND—exemplifying our disruptive approach to memory and storage that unleashes the full power of Intel-connected platforms in a way no else can provide."
So what's the big deal? Well, the combination allows Intel Optane memory expansion into thin and light notebooks. In other words, we will be able to pack up big gigabytes of data in notebooks in the near future. This also eliminates the need for a secondary storage device. It's also said to be 2x faster while multitasking, 60% faster in launching games, and opening media files up to 90%.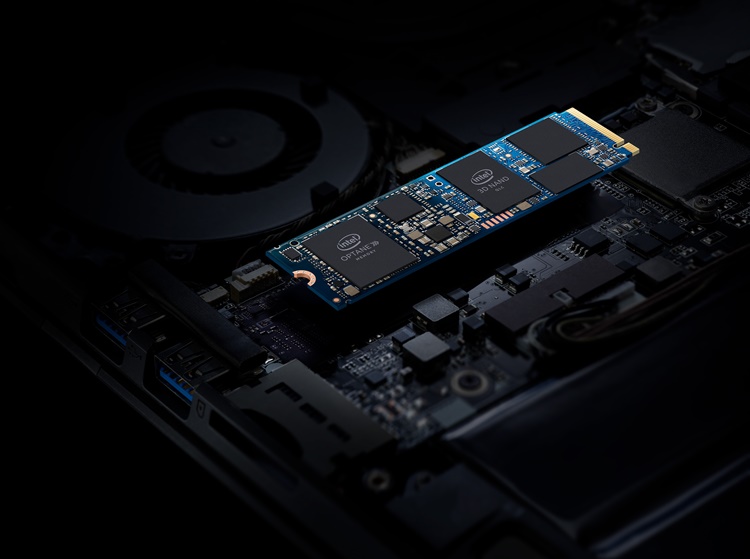 The Intel Optane memory H10 with solid state storage will come in the following capacities, 16GB (Intel Optane memory) + 256GB (storage); 32GB (Intel Optane memory) + 512GB (storage); and 32GB (Intel Optane memory) + 1TB storage. You can check out more information on this product page.
2nd Gen AMD Ryzen PRO and AMD Athlon PRO Mobile Processors to Power New Premium to Entry Commercial Notebooks
That said, AMD is also manufacturing a new processor for notebooks as well. Its latest additions to the PRO processor lineup: 2nd Gen AMD Ryzen PRO mobile processors with Radeon Vega Graphics and AMD Athlon PRO mobile processors with Radeon Vega Graphics, will provide commercial notebook users with power-efficient performance and create a wide range of business systems.HP and Lenovo with other OEMs are expected to have platform updates later in 2019.
"Modern PC users expect the experience between professional and personal to be imperceptible, and business notebook users want to utilize the latest modern features including 3D modeling, video editing, multi-display setups while multitasking securely, to get more done," said Saeid Moshkelani, senior vice president and general manager, Client Compute, AMD. "With AMD Ryzen PRO and Athlon PRO mobile processors, AMD delivers the right performance, features, and choice to OEMs and commercial users, combined with the productivity, protection, and professional features needed to ensure seamless deployment throughout an organization."
To read more information, you can head to AMD's website here to check it out.
Touch 'n Go eWallet is now available for Tealive
Back to our local scene, Touch 'n Go eWallet now works with Tealive. This allows future promotions and discounts for selected Tealive drinks with payment made through the eWallet system. Upcoming promotions include a Raya Campaign which will begin on 5 May until 15 June 2019, where users can enjoy their favourite Tealive drinks at only RM2.50, exclusively with the Touch 'n Go eWallet.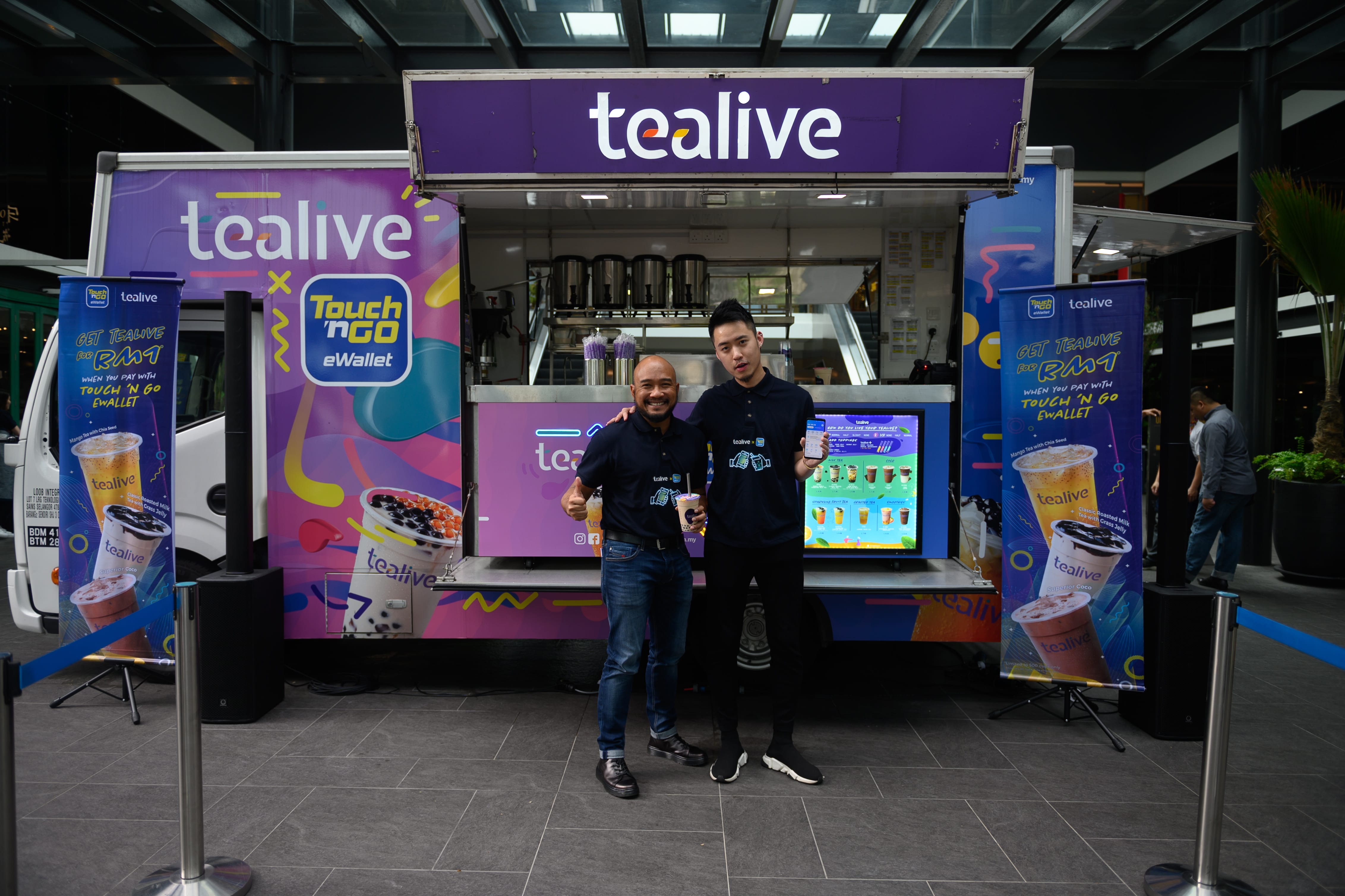 [L – R] Mr. Syahrunizam Samsudin, Chief Executive Officer of TNG Digital Sdn Bhd and Mr. Bryan Loo, Founder and Chief Executive Officer of Loob Holdings Sdn Bhd celebrates the exclusive partnership between the Touch 'n Go eWallet and Tealive
For more information, updates and terms & conditions for all Tealive promotions, log on here to keep updated.
ShopBack raises US$45M to power smarter purchase decisions for Malaysian consumers
In another "eh" news ShopBack has just secured US$45M in its latest funding round. With a new capital injection brings the company's total funding to US$83M, this allows new investors to include co-leads EV Growth and Rakuten Capital, as well as EDBI along with other existing investors. Amit Patel, CEO Ebates, Inc., a Rakuten company, and Willson Cuaca, Managing Partner of EV Growth, to join ShopBack's Board of Directors.
"The fresh funding adds firepower to our innovative efforts centered on simplifying shopping experiences for users while building smarter marketing solutions. We're now better equipped to not only deliver cost-efficient sales to our merchant partners, but also to leverage user insights across categories to do cross-selling efficiently," said Alvin Gill, Country General Manager of ShopBack Malaysia.
Ok, cool story, bro.
Kaspersky Lab report: The TajMahal
So previously, we wrote that there was a ShadowHammer malware that's pretty vicious. But Kaspersky Lab has discovered another threat called the TajMahal. This bad boy here features around 80 malicious modules and includes functionality never before seen in an advanced persistent threat, such as the ability to steal information from printer queues and to grab previously seen files from a USB device the next time it reconnects.
So far, there has only been one case and the victim was a foreign-based, central Asian diplomatic entity, infected by 2014. The distribution and infection vectors for TajMahal are currently unknown. The earliest sample dated April 2013, and the most recent August 2018.
If you'd like to know more about the TajMahal APT framework and how to prevent them, it can be found on Securelist here.
That's all, folks. Now get out of here and play hard before the weekend ends! And stay tuned for more NewsBytes at TechNave.com.