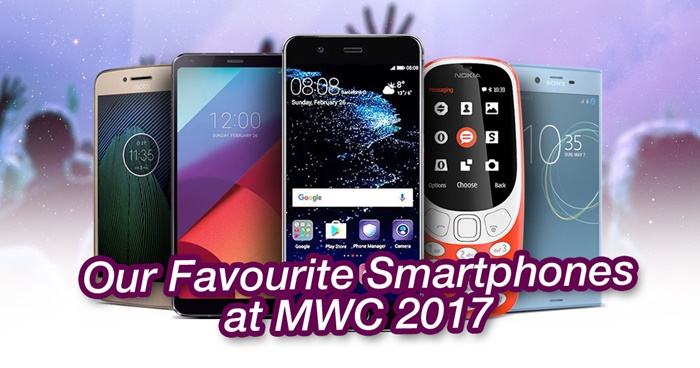 With the closing of the MWC 2017 last week, we saw some cool technology showcased in Barcelona, ranging from cars to advanced cloud storage technology. However, in this article we will be looking into the smartphone category and tell you our favourite top five new smartphones at MWC 2017!
#Nokia
Coming in the first entry, is none other than legendary mobile phone manufacturer Nokia, who came back presenting their Nokia 6 , 5 , 3 ,and a revamped 3310 in Barcelona. While it's great seeing the company back in action, admittedly, there is nothing much to say about their handsets, as the tech-specs are just mid-range level at best. The new 3310 on the other hand, relies very much on the nostalgia factor and I honestly can't see any reason to purchase one unless you need a back-up phone just for calling and SMS (no social apps). Oh well, on the bright side, you don't need to charge the 3310 (2017) every day.
#Sony Mobile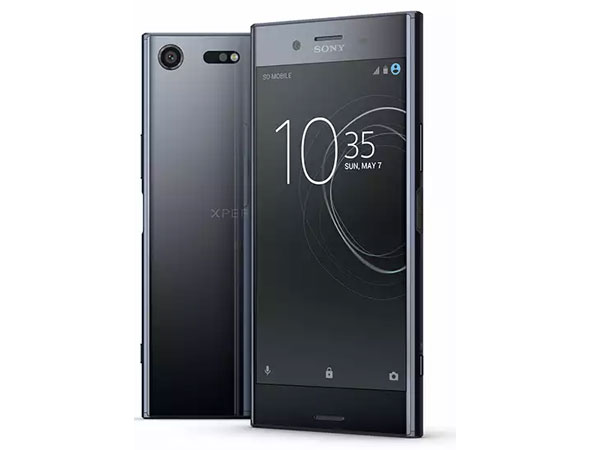 Next, Sony Mobile was also present at the event, as they recently released the Xperia XZ Premium, XZs, XA1 and XA1 Ultra and showcased the devices there. However, for some odd reason, the new phones were locked up in a glass cabinet so we couldn't really get some hands-on time with it. The only related demonstration they showed was the super high 960 fps slow-mo that's available in the XZ Premium, but do take note that it only does it in a "burst" mode instead of all the way throughout the video. Kind of a bummer, but hey, it's the first step to something great.
Courtesy of AndroidAuthority.com
#Motorola
Speaking of mid-range tier phones, Motorola also got a fair amount of attraction in their booth, with the recently announced Moto G5 and G5 Plus, it's undoubtedly the best mid-range series around during the event. Packing respectable standard mid-range specs of a Qualcomm Snapdragon 430 (G5) and 625 (G5 Plus) with 2-4GB RAM power with plenty of storage space (including expandable ones), what's special about these devices is that they have TurboPower charging for time-saving convenience, as well as the front facing 5MP wide-lens on the G5 with f/2.2; while the G5 Plus has the capability to record 4K quality video.
#LG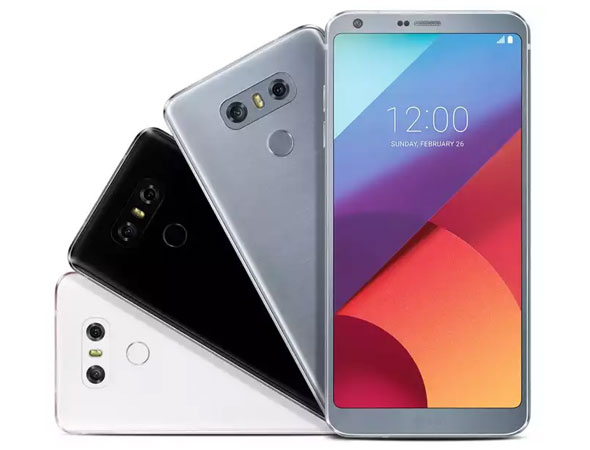 It's not common to see LG smartphones in Malaysia nowadays, but since the latest LG G6 was on display, there was no reason to not go and take a look. Boasting impressive high-end tech-specs, one of the main features of the device is the FullVision 5.7-inch display with an 18:9 ratio that allows Square Camera mode (splitting the screen in half perfectly), wide angle lens for the front and back dual cameras, and adopting IP68 water and dust resistance. So to speak, the G6 seems like an ideal device for entertainment purposes and multitasking.
#Huawei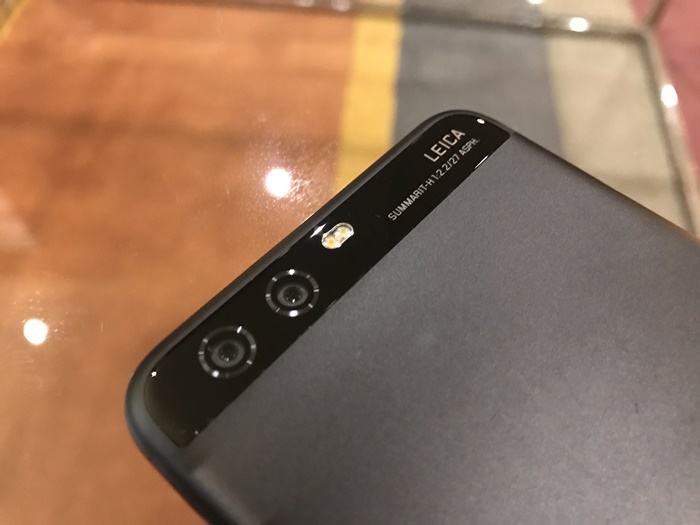 Last but definitely not least, who can forget Huawei's announcement of the brand new P10 and P10 Plus series just a day before MWC 2017? As one of the most anticipated phones of this year, the P10 series did impress us on a number of factors - the new Greenery and Dazzling Blue edition look awesome, the monochrome sensor has increased to 20MP from 12MP (amazing pictures too, stay tuned for that), beautiful model crafting that went through hyper diamond cutting, as well as changing the front camera lens to Leica-enhanced versions.
So there you have it, these are our top 5 favourite smartphones that were showcased at the MWC 2017. Building upon their successful P9 series, we (and some other media journalists) find that the new Huawei P10 and P10 Plus provide a much more polished device with better features. So while they didn't have any revolutionary features like the monochrome mode in the P9, the P10 certainly deserves its place here in our listing of Top smartphones from MWC 2017.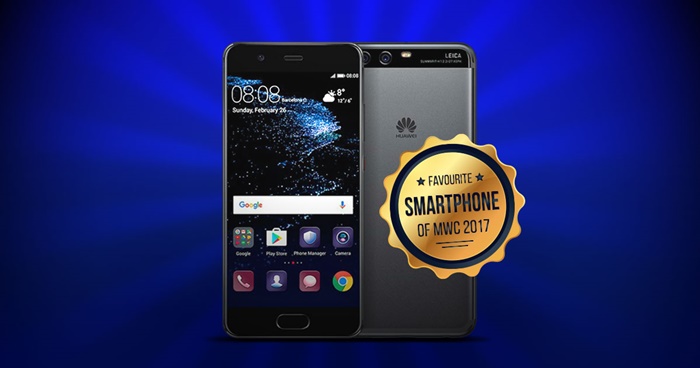 Keep up the good work, Huawei!
Honourable Mentions
While the above were our favourites, we felt that quite a few deserved honourable mention including Samsung, OPPO and Meizu's technology at the MWC 2017. Although the Galaxy S8 obviously made no appearance there, the new Galaxy Tab S3 and Galaxy Book did and the tablets were quite something thanks to the S Pen that doesn't need charging. People who love drawing should also like the tablets for having great drawing tools. Check out our hands-on on the Galaxy Tab S3 video below.
Then we have OPPO announcing their next 5x Dual Camera Zoom technology plan which got everyone thinking it was a new smartphone. Anyway, long story short, OPPO is on the way to manufacture a new periscope-style structure for the telephoto lens to have better quality, clearer and stabilized image. A demonstration was setup for the media, but as for now, since it's only a prototype we can't really say much. To find out more about the technology, visit our coverage right here.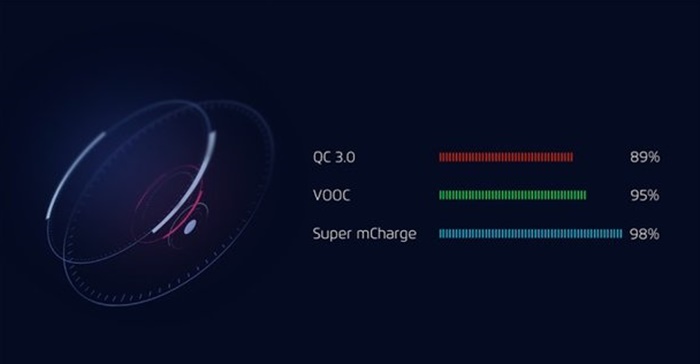 Lastly, Meizu showed off their Super mCharge technology that is said to be released for early next year. What's impressive about it is that according to them, the Super mCharge technology can fully charge a phone in just 20 minutes with a specialized lithium battery. Visit the link here to find out more.
So what do you think? Do you agree with our list? Any other phones that we missed? Let us know in the comments below and stay tuned for more Top Lists at TechNave.com!