Rumours: Samsung Galaxy S7 and next Galaxy A3 and A5 information leaked?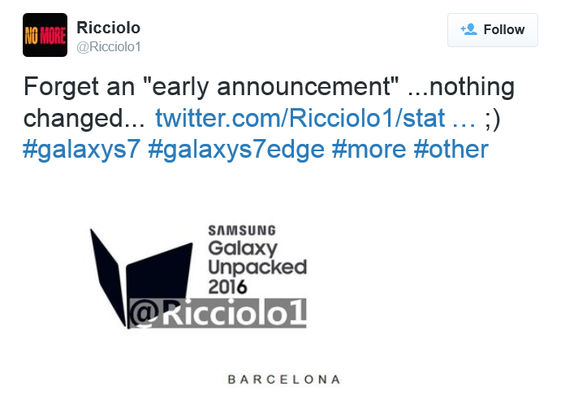 A tweet posted by @Ricciolo1 was spotted online claiming a Samsung Unpacked 2016 event next year on 21 February in Barcelona hinting a Samsung Galaxy S7 reveal, while a different Tweeter source released some pictures of the successors to the Samsung Galaxy A3 and Samsung Galaxy A5 online.
Previously, we did talk about if the Samsung Galaxy S7 could be 10% cheaper, and whether it will get a 12MP or 20MP main camera. While we still don't have the exact details or tech specs, rumours have it that it would be using an Exynos SoC or a Snapdragon 820 SoC, carrying a 3/4GB RAM and two variants of 5.2-inch and 5.8-inch screen displays. Whatever the case is, we have no choice but to wait on Samsung on their official word and be patient. To check out the A3 and A5 successor versions rumoured tech specs, visit this page.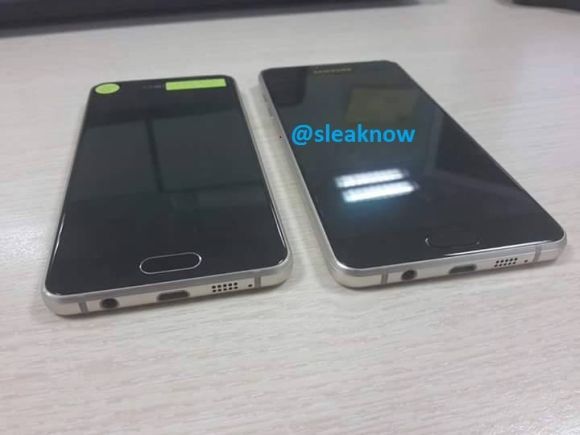 The alledged Samsung Galaxy A3 and A5
Samsung Galaxy S7 Edge Specs & Price >