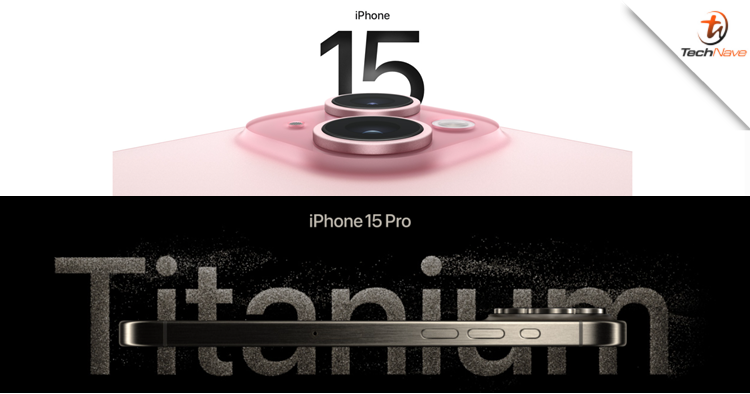 As of 12.01 AM today (22 September), the iPhone 15 series pre-order has finally begun in Malaysia. If you want to directly get it from Apple Malaysia, you can do it now but will need to wait longer.
If you visit Apple Malaysia's website and add either the iPhone 15, iPhone 15 Plus, iPhone 15 Pro or iPhone 15 Pro Max to your cart to check out, you will be notified of the delivery date. According to the shipping period, it may take 2 to 3 weeks of waiting time and will only arrive in early or mid-October.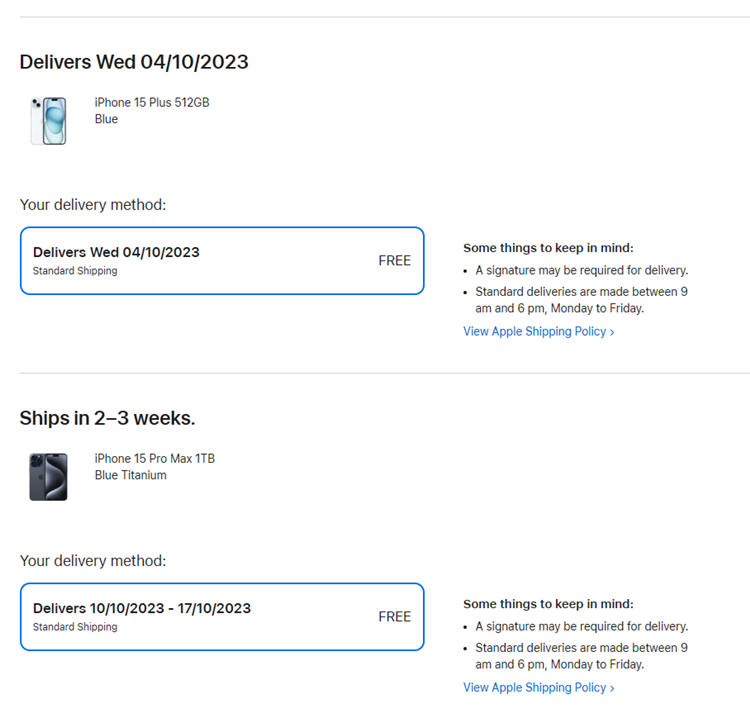 If you purchase it today, the non-pro and pro variants will be delivered on the 4th and 10th of October 2023 respectively. It's also noted that the latest date to get the pro variant is on 17 October 2023. It seems that Apple didn't reach its iPhone 15 series capacity before the timeframe but at least the shipping fee is free.
On the other hand, pre-ordering the iPhone 15 series from Celcom seems to guarantee an earlier delivery but the notice says 29 September 2023 onwards so it could be any day after that date. We assume Digi, Maxis, U Mobile and Yes 5G to have the same delivery date period as well but no delivery date was mentioned.
Anyway, to take a different look at all the postpaid package plans from CelcomDigi, Maxis, U Mobile and Yes 5G, you can get started on the links below.