Ubisoft is now giving away Watch Dogs 2 for free via Uplay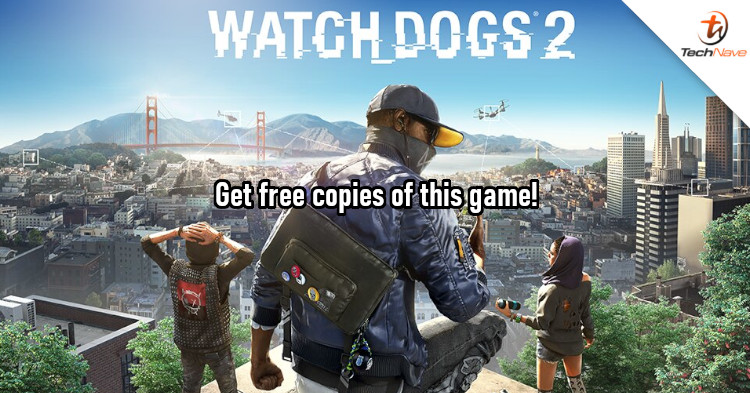 [Update] So it turns out that due to many players being unable to log in to Uplay during the Ubisoft Forward live-stream, Ubisoft has decided to give away Watch Dogs 2 to everyone that registers at this link.
If you recall, Ubisoft announced back in May that it will be hosting a live-stream event to replace its annual E3 showcase. The Ubisoft Forward promises to feature new games the publisher has been working. In conjunction with the event, Ubisoft will be giving away free copies of Watch Dogs 2.
According to Ubisoft, all you need to do to get your copy of the game is to log in to your uPlay account on the day of the stream. Specifically, you need to sign in any time between 3 AM to 3:45 AM on 13 July 2020, Malaysian time. Also, your uPlay account has to be linked to YouTube, Twitch or Mixer, which is now attached to Facebook Gaming. You'll be able to watch the live-stream via these platforms on that day, as well as on the Ubisoft's website.
On the topic of Ubisoft Forward, the publisher will likely introduce several new games. Expect to see more of the recently unveiled FPS battle royale Hyper Scape, Watch Dogs Legions, Assassin's Creed Valhalla (that had some gameplay leaked recently), and Rainbow Six Quarantine. Additionally, they will probably announce new content for existing games like Rainbow Six Siege and The Division 2.
For those who don't have Watch Dogs 2, this is a good opportunity to get your hands on a pretty good game. With that said, what else are you hoping to see from Ubisoft's event? Let us know on our Facebook page and stay tuned to TechNave.com for more news.