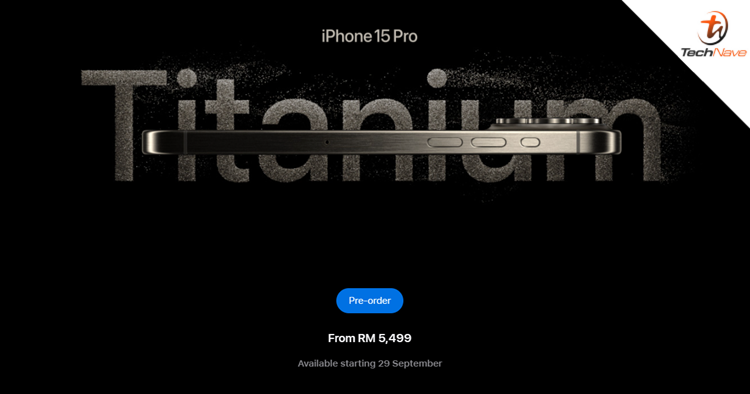 Many iPhone fans and tech consumers seem to be lining up to get their hands on the iPhone 15 series. Apple's latest products pre-order began last week on 22 September but customers will need to wait longer before the delivery arrives.
Initially, we reported that the customers who pre-ordered the iPhone 15 Pro or iPhone 15 Pro Max would need to wait until the 10th to the 17th of October 2023. However, Apple seems to have changed the delivery period from 2-3 weeks to 4-5 weeks. That means the latest date that you will get a pro variant is in early November.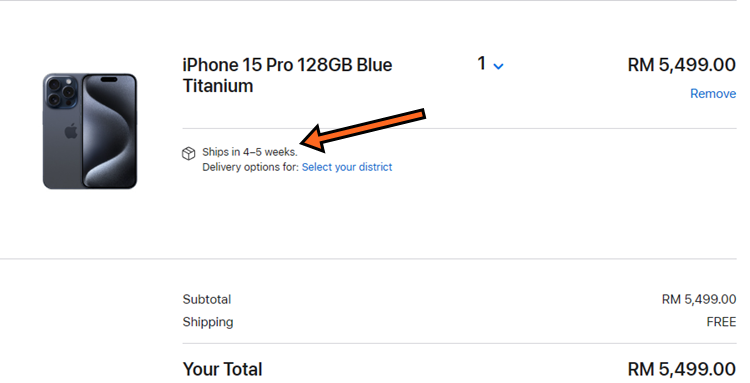 As for the iPhone 15 and iPhone 15 Plus, the delivery period remains unchanged so the customers must wait for a week or 10 business days. Our telecommunication providers also still have no word on the delivery dates. The only one that has information is Celcom but all it said was 29 September 2023 onwards.
If you want to compare all the postpaid plans from CelcomDigi, Maxis, U Mobile and Yes 5G, you can get started on the links below.